Travel & Tourism
13 Days of Mourning
Monks, priests offer prayers at Yeti Airlines plane crash site 
Reports say Yeti Airline's flight data recorders are being flown to Singapore on Friday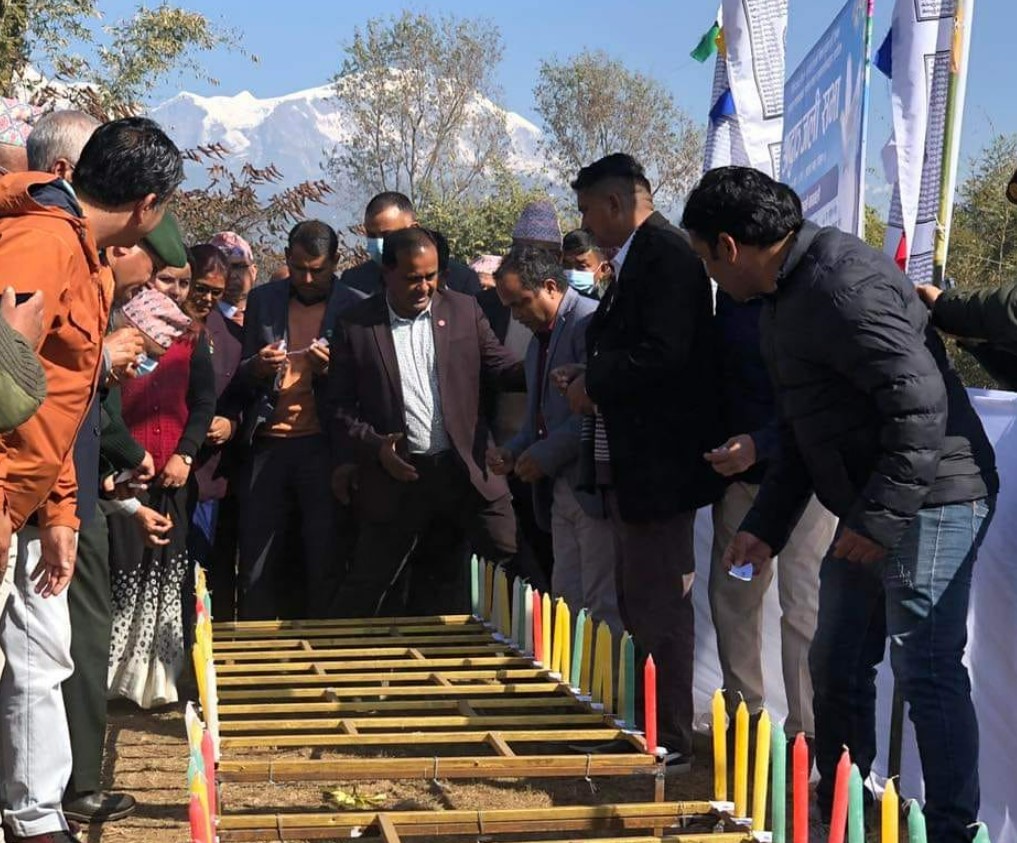 Hundreds of people gathered at the Yeti Airlines plane crash site in Pokhara on Friday to offer prayers and tributes to the 72 people who perished in Nepal's deadliest domestic air crash on January 15.
Those praying for the departed souls at the Seti River gorge included local officials and friends and relatives of those killed in the crash. Friday marked the 13th day of mourning period according to Hindu and Buddhist traditions.
On both banks of the Seti River, Hindu priests and Buddhist monks organised separate religious ceremonies, where they lit up butter lamps and chanted holy prayers, seeking emancipation of the dead souls.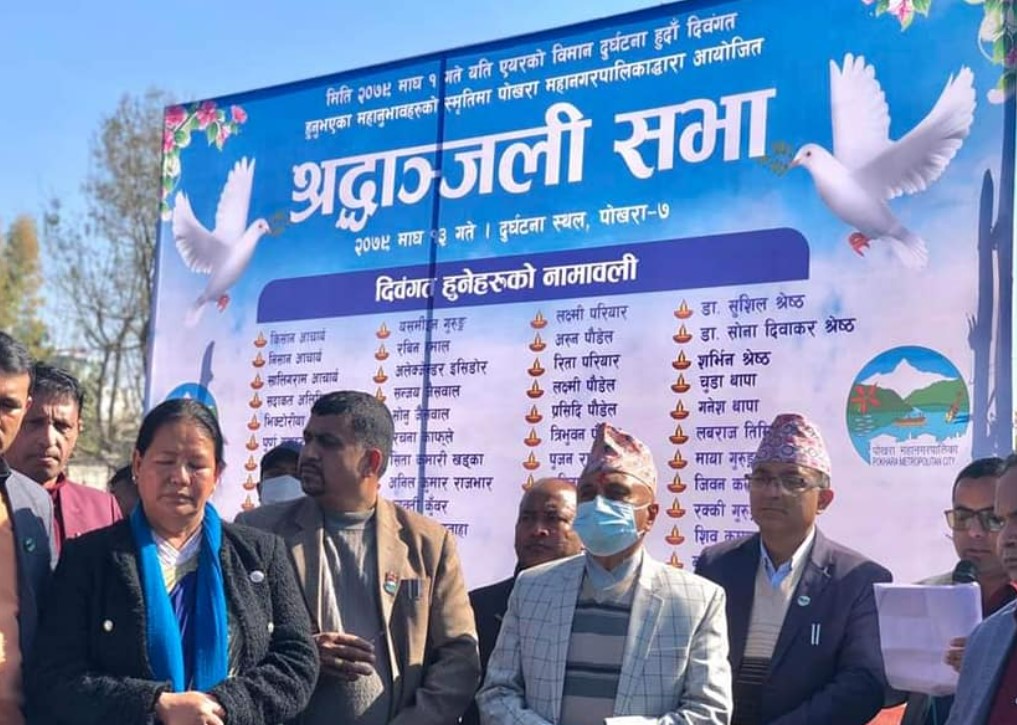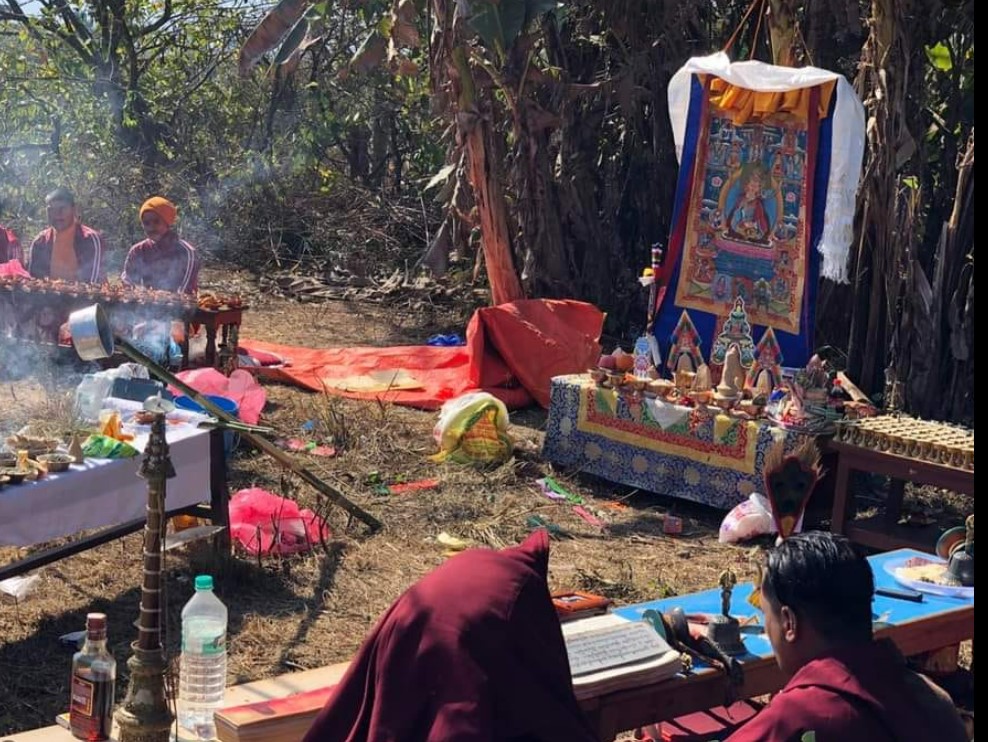 The Yeti Airlines ATR 72 aircraft crashed at the Seti gorge around 11am on January 15, minutes before touching down at the Pokhara Regional International Airport.
It was Nepal's deadliest aviation disaster after Thai Airways International's flight 311 crashed 37km north of Kathmandu on July 31, 1992, killing 113 people on board.
As of now, rescue workers have recovered bodies of 70 victims. Of them, 53 were Nepali nationals.
Search is still underway to locate bodies of the two missing, according to Nepali Army, which has mobilised rescue workers on the river's banks along its southward course - from Pokhara to Chitwan and Nawalparasi.
As of Friday, sixty bodies have been handed over to their relatives, while six bodies have yet to be identified, according to officials.
Since 1962, over 900 people have died in 72 air crashes in Nepal – which is world famous for its picture postcard but difficult geographical terrain.

Soon after the accident, the government formed a five-member crash investigation commission, which has been given 45 days to find out causes of the Yeti Airlines plane crash and recommend measures to avert such disasters in future.

Flightradar24 reported that the aircraft showed "erroneous" altitude data throughout its 25-minute flight from Kathmandu to Pokhara. Once over Pokhara valley, the pilot requested the air traffic controler to land from west-east runway 13, rather than following the straight-in east-west runway 12.
A viral video filmed by an Indian passenger showed the plane tilting sharply before going down into the Seti gorge, but Nepali officials called it "fake". The black box of the ATR 72 was recovered from Seti gorge on January 16.
International help
The crash investigation panel members are also being assisted by ATR experts from France, according to the French Embassy in Kathmandu.
Additionally, the investigators are also getting assistance from Singapore's transport ministry officials, who will help retrieve and read out data from flight recorders of the ill-fated turboprop aircraft, reports flightglobal.com.
The two Asian neighbours signed a cooperation agreement on aircraft accident and incident investigation in 2020, covering the use of investigation facilities and equipment, it adds.
"All investigation-related information, including the progress of investigations and the findings, will be handled by the Nepali investigation authority," it quoted the ministry as saying.
The recorders are expected to be flown to Singapore on Friday, January 2, and the data retrieval is expected to take a week's time.