Nepal
FINAL APPROACH
'Pokhara ATC cleared runway 30 for landing, but Yeti flight crew asked for runway 12'
An airport official says the plane was on final approach to runway 12 moments before it plunged into Seti gorge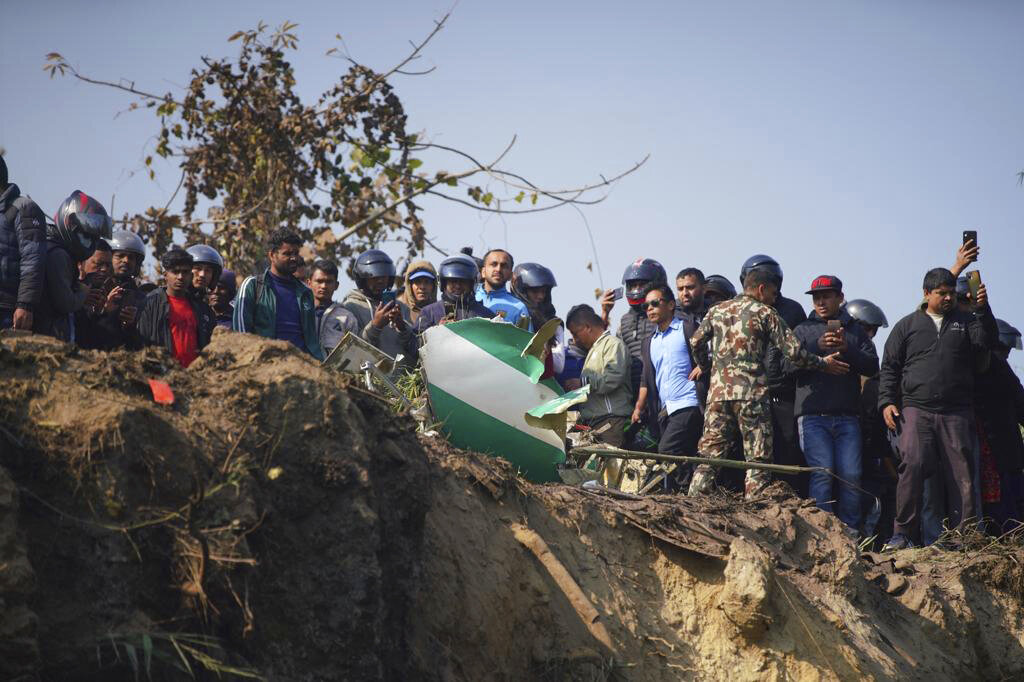 The Civil Aviation Authority of Nepal (CAAN) has said the Yeti Airlines plane plunged into Seti River gorge within a minute of its last contact with the airport's Air Traffic Control (ATC).
The plane, with 68 passengers and four crew members on board, took off from the Tribhuvan Airport at 10:32 on Sunday morning.
Captain Kamal KC, who was at the helm of the ATR 72 aircraft registered as 9N-ANC, made the final contact with the Pokhara ATC at 10:50am.
According to an official at the Pokhara International Airport, the ATC cleared the Yeti Airlines flight captain to land on runway 30, but he requested for runway 12.
The airport, opened for commercial flights a fortnight ago on January 1, has an east-west oriented single 2,500-metre-long and 45-metre-wide runway. Runway 12 has non-precision approach and Runway 30 has ILS system precision approach facility.
Different approach
"The ATC granted permission to make an approach from runway three-zero for landing. But the flight captain asked for one-two," said the official, adding that the plane was on final approach to runway 12 at the time of the accident. "The plane plunged into the gorge just as the controller was giving it a clearance to approach from another runway."
In March 2018, a confusion over runway had led to US-Bangla plane crash in Kathmandu, killing 51 of the 71 people on board.
There were minutes of confusion between the control tower and the pilot over which direction to land safely at Tribhuvan International airport's solitary runway. Seconds later, the plane crashed into a field behind the runway, bursting into flames.
It is unclear what caused Sunday's Yeti Airlines accident. The government has formed a five-member commission to investigate the crash.
The CAAN spokesperson, Gyanendra Bhul, said: "The weather was clear, according to preliminary information the cause of the crash is the technical issue of the plane."
"We have received reports of sparks and fire on the plane in the sky before plunging down to the gorge," Bhul added.
Grim task begins
Meanwhile, the Kaski District Administration Office has said the bodies of the air crash victims will be handed over to their kin on Monday.
The authorities have recovered 69 bodies from the crash site at the Seti River gorge. Eleven of the bodies have been identified at the Pokhara Institute of Health Sciences.
Kaski Assistant Chief District Officer Anil Kumar Shahi informed reporters that the identified bodies would be handed over to their relatives on Monday. "Samples from bodies that could not be identified will be sent to Kathmandu for DNA testing," he added.