Travel & Tourism
Plane Crash
Yeti Airlines plane crashes in Pokhara, all 72 people on board feared dead
Sixty-eight passengers, including 15 foreign nationals, and four crew members were on board the ATR 72 aircraft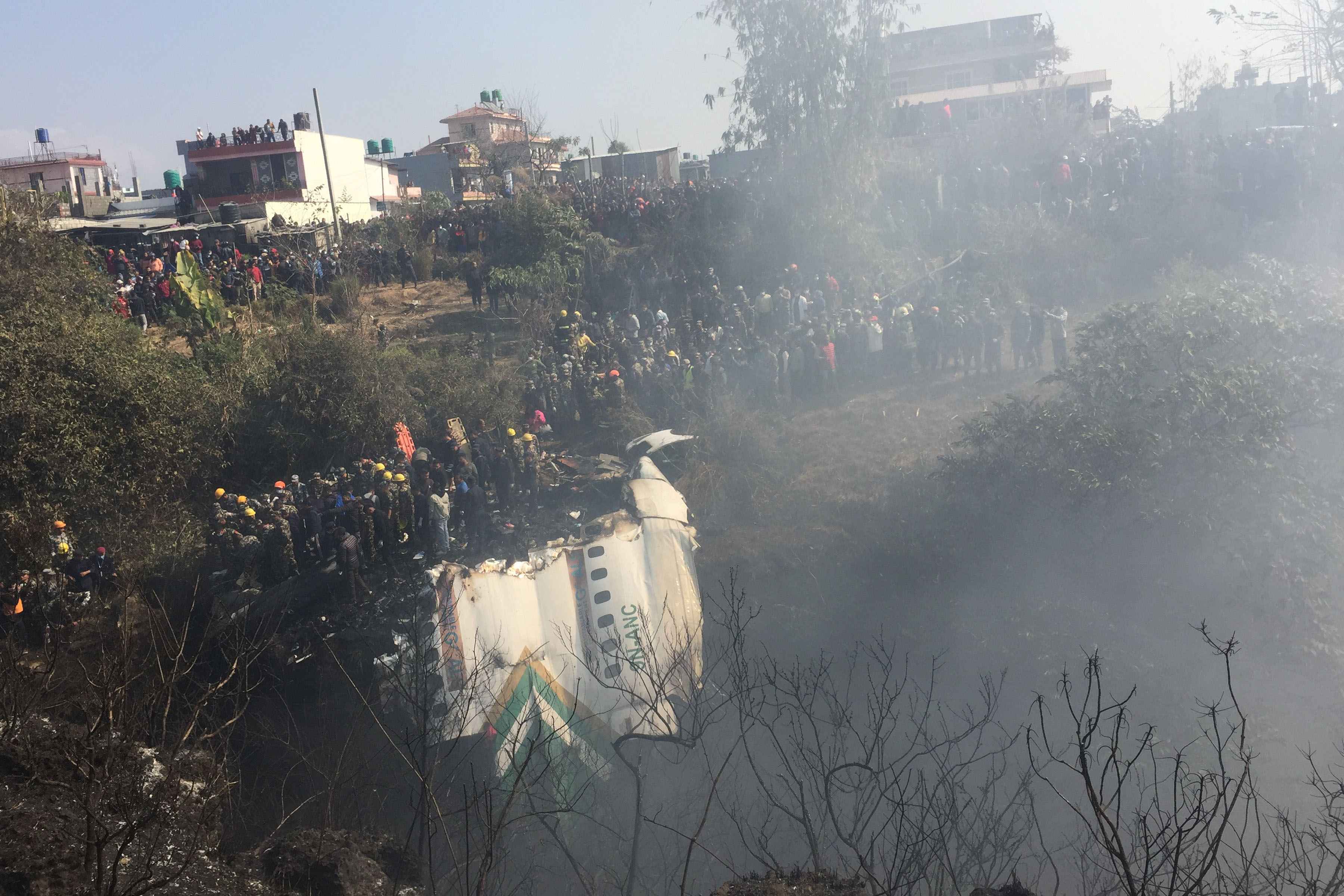 A Yeti Airlines plane on a scheduled Kathmandu-Pokhara flight, with 68 passengers and four crew members on board, crashed in Pokhara on Sunday morning. The plane took off from Kathmandu at 10:33am.
An ATR 72 aircraft with call sign 9N ANC, flown by Captain Kamal KC, crashed into the Seti River gorge that lies between the old airport and new regional international airport.
Images and videos shared on social media showed thick clouds of smoke billowing from the crash site.
Yeti Airlines spokesperson Sudarshan Bartaula said rescue and recovery efforts were on with the help of the personnel from airport fire brigade and security agencies.
Chief District Officer of Kaski, Tek Bahadur KC, said that the hospital and ambulances had been alerted after he received information that the plane had crashed.
According to him, 30 bodies have been recovered from the crash site. He feared there would be no survivors because over 80 per cent of the aircraft had been destroyed by fire.
According to the list of passengers and crew members obtained by NepalMinute.com, 15 foreigners and six children were among the passengers on board the ill-fated flight.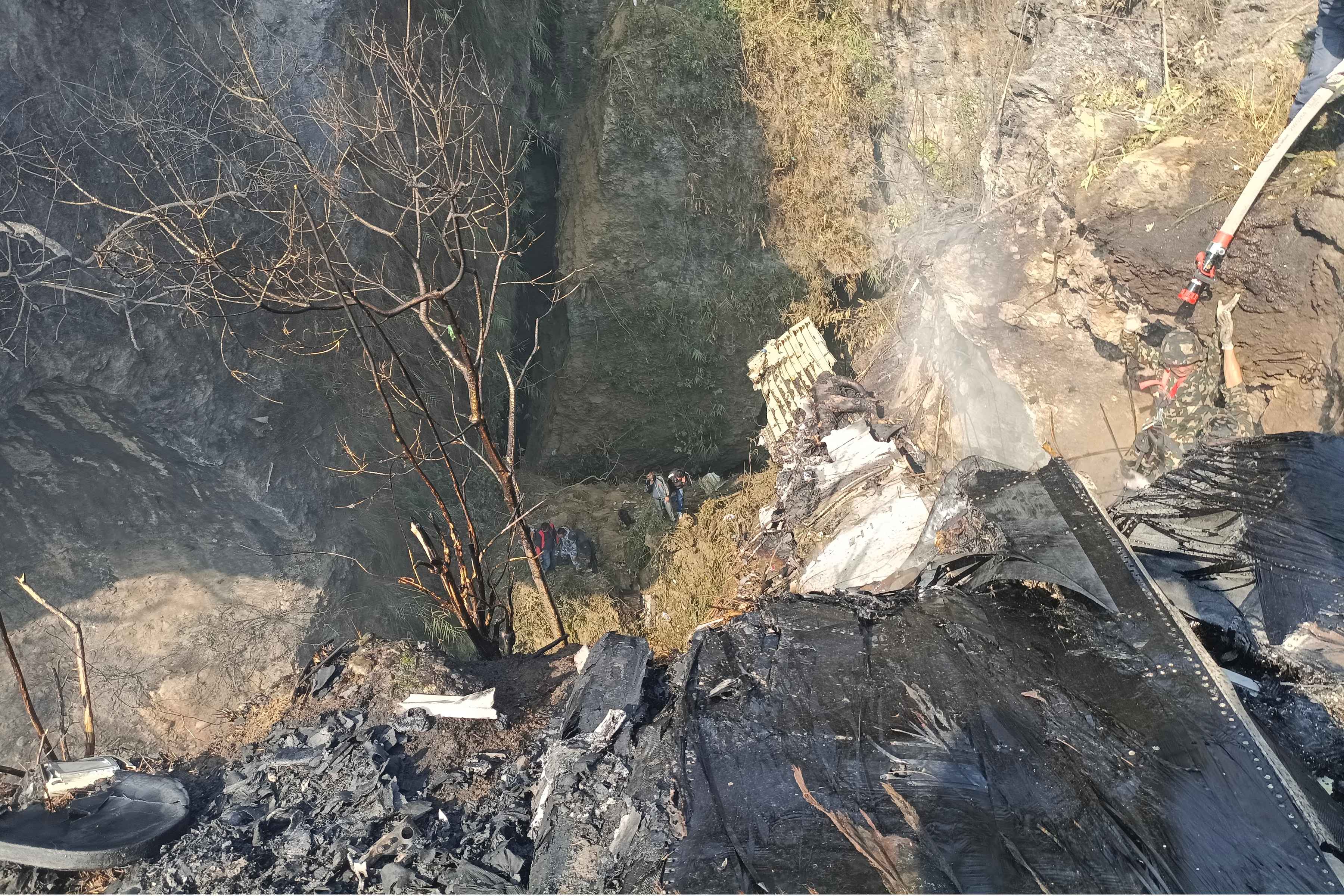 The Civil Aviation Authority of Nepal spokesperson, Gyanendra Bhul, said: "The weather was clear, according to preliminary information the cause of the crash is the technical issue of the plane."
"We have received reports of sparks and fire on the plane in the sky before plunging down to the gorge," Bhul added.
The pilot appeared to have diverted the aircraft away from the settlement in Alkapur village, eyewitnesses shared on their social media networks. There would have been a bigger loss of life had the craft crashed in the village.
The aircraft had acquired landing permission from the air traffic controller.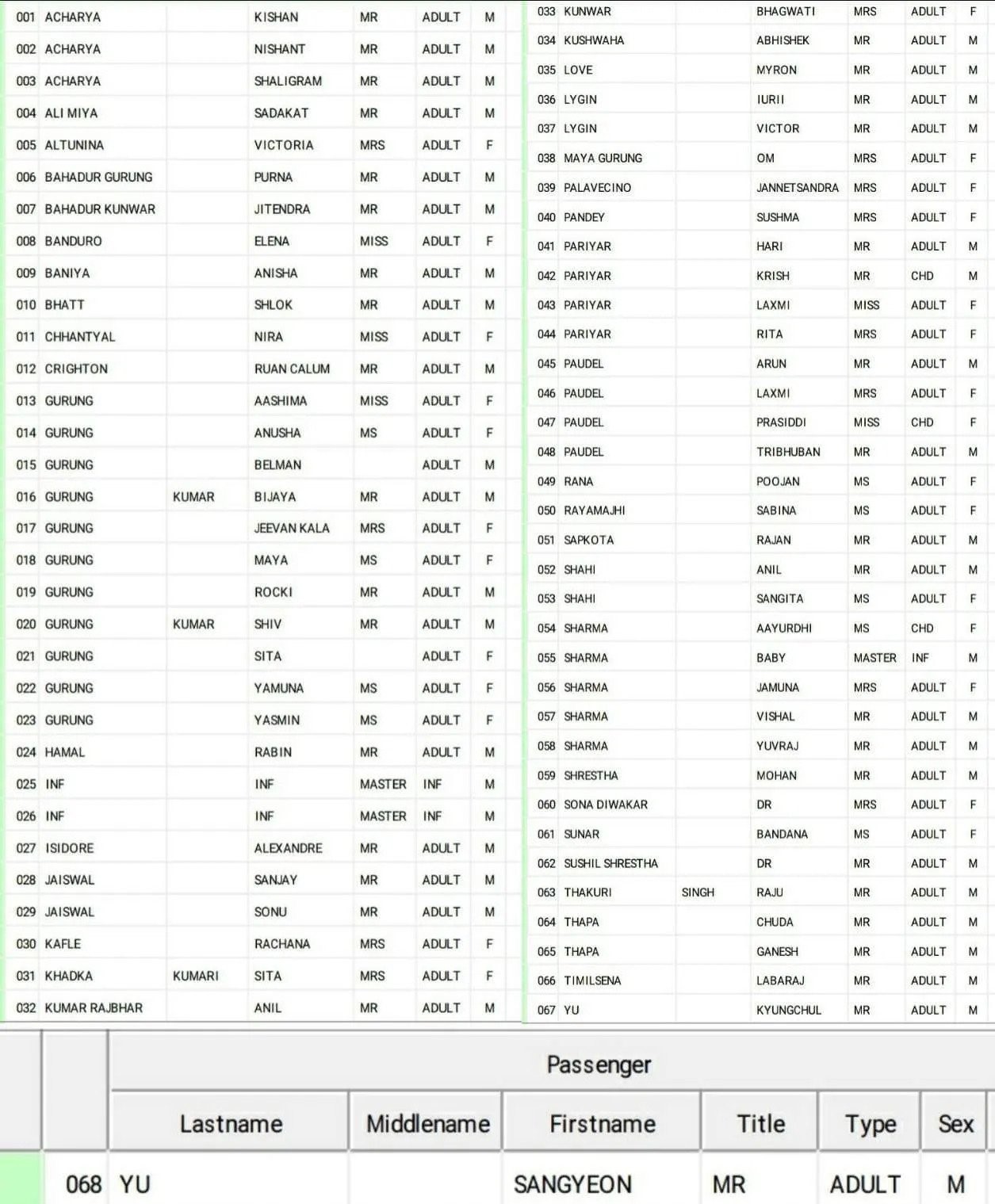 Crew members included: Kamal KC, Anju Khatiwada, Srijana Hongchun and Osin Ale Magar.
Prime Minister Pushpa Kamal Dahal 'Prachanda' expressed sorrow over the plane crash and instructed the Home Ministry, security personnel and all the government bodies to execute for rescue.
Prime Minister Dahal has called an emergency cabinet meeting for 1:30pm over the crash.
Following the Yeti Airlines aircraft crash, the Pokhara International Airport has been closed for the day for all incoming and outgoing flights, said airport spokesperson Teknath Sitaula.