Travel & Tourism
Trekking in the Himalayas
Essential tips for Annapurna Base Camp (ABC) trek beginners
Is the Annapurna Base Camp (ABC) or any other Himalayan trek destinations part of your travel plans? Here's personalised guidance for your adventure.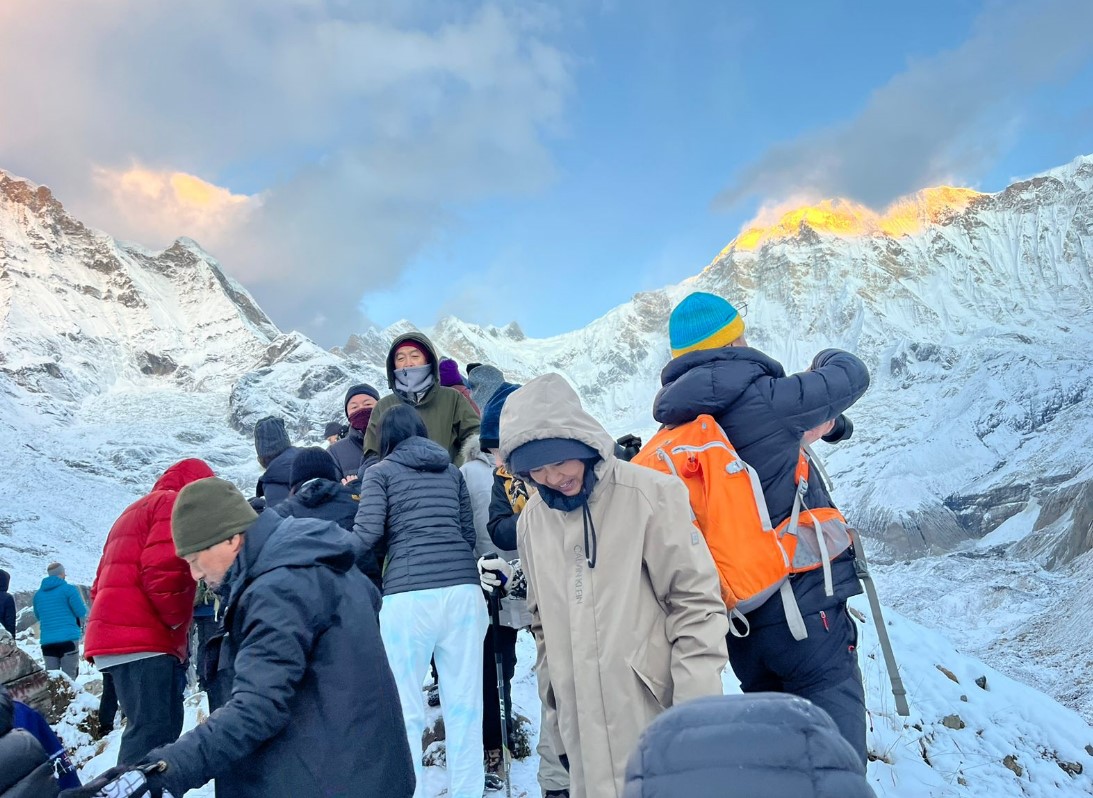 Foreign and domestic trekkers are back on Himalayan trails, leading to iconic destinations like the Annapurna Circuit, Mardi Himal, and Annapurna Base Camp (ABC).
Notably, on October 31, 2023, the ABC region hosted a prominent figure, UN Secretary-General António Guterres, who arrived by helicopter. The purpose of his visit was to personally witness the effects of climate change on the southern Annapurna glacier, which has noticeably expanded in both depth and width over the past few decades.
Here's all you need to know about the ABC trek.
North Annapurna Base Camp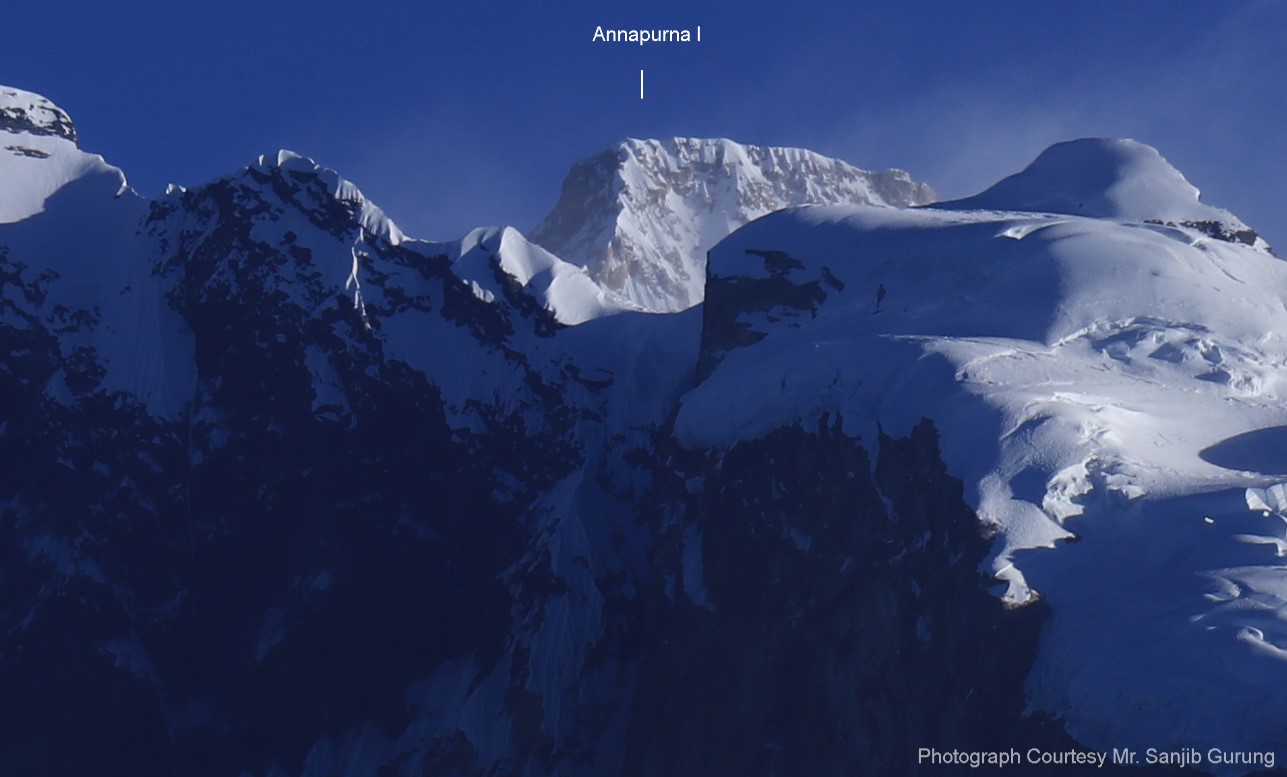 At 8,091m, Annapurna-I is the tallest Himalayan peak in the Annapurna Himalayan range, which also boasts Annapurna-II, Annapurna-III, Annapurna-IV, Machhapuchhre, Gangapurna, among other peaks. The Annapurnas lie east of the Kali Gandaki and west of the Marshyangdi river gorges.
The tenth highest mountain, Annapurna-I, was the first Eight-Thousander ever conquered by humans. French mountaineers Maurice Herzog and Louis Lachenal climbed it on June 3, 1950. Their feat came nearly three years before Sir Edmund Hillary and Tenzing Norgay Sherpa climbed the highest mountain, Everest.
Herzog and Lachenal successfully ascended Annapurna-I from the north-western side after establishing the North Base Camp at 4,305m. It is located in Annapurna Rural Municipality-4, Narchyang, in the Myagdi district.
The 42km-long hiking trail has now been shortened, with jeeps operating along the 22km Narchyang-Humkhola dirt track. Trekkers are now required to hike along the 20-km rugged section of the trail, famous for its diverse landscapes featuring rivers, valleys, forests, meadows, and pristine lakes.
South Annapurna Base Camp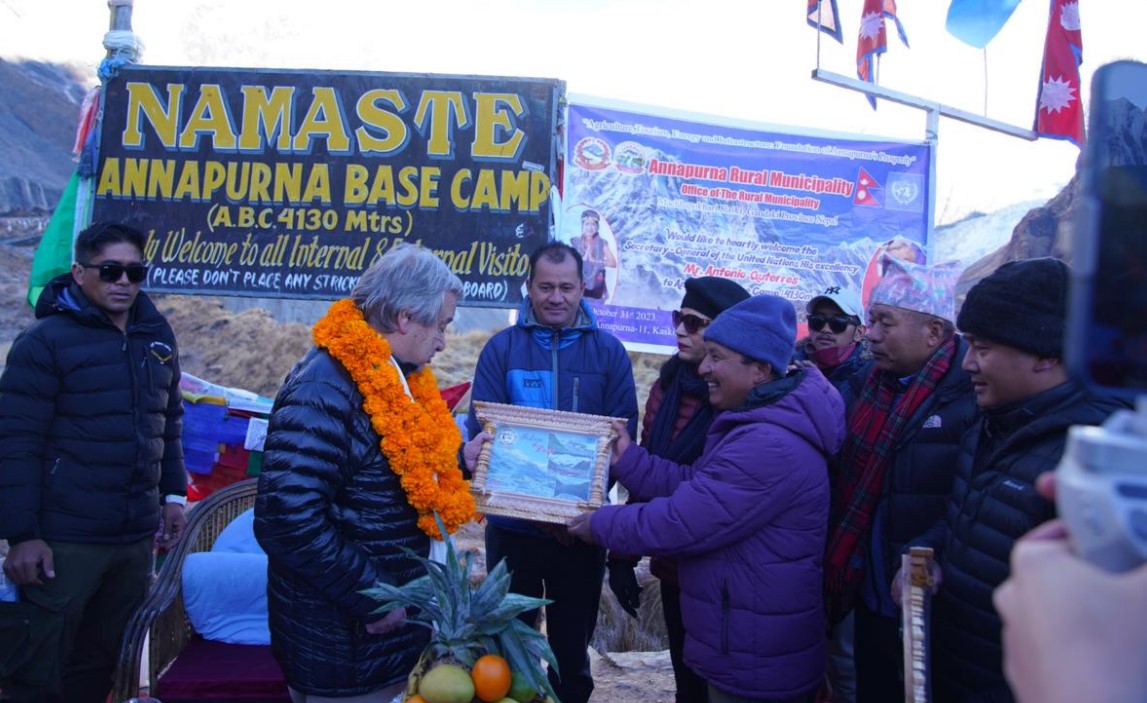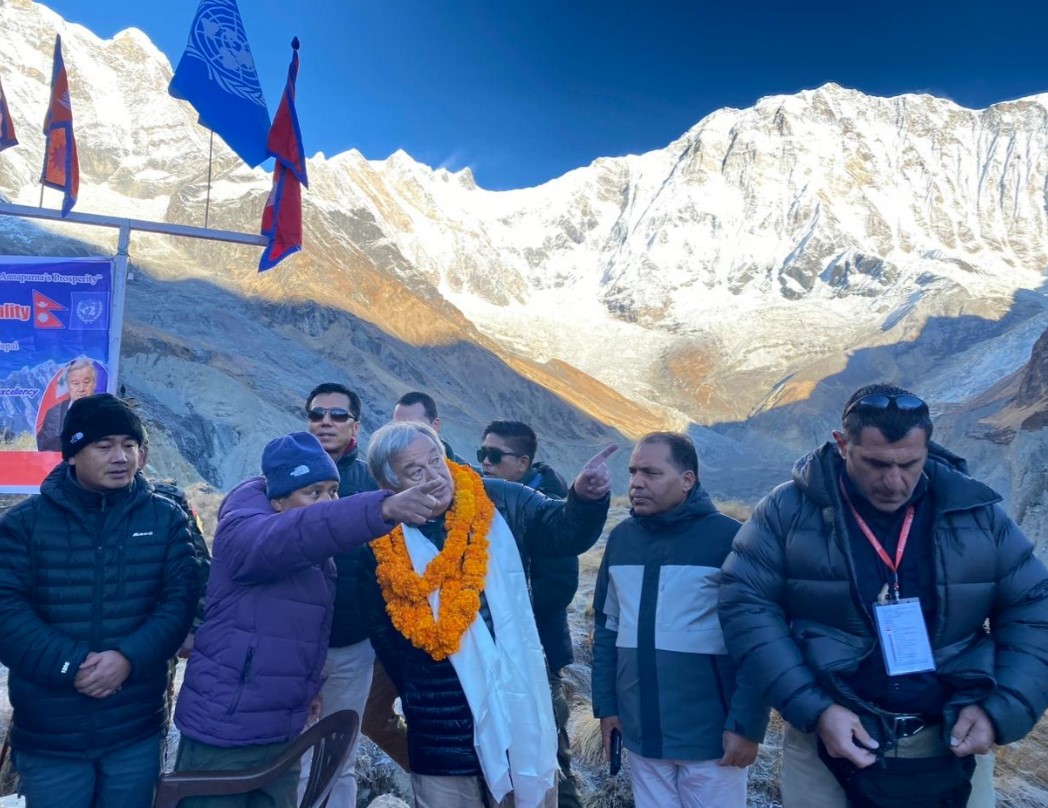 More popular among international trekkers is the South Base Camp at 4,200m, located in Annapurna Rural Municipality, Kaski, on the southern side. Jeeps operate between Harichok, Pokhara, and Ghandruk or Jhinu, ferrying trekkers from dawn to dusk. A three-hour ride from Pokhara to Jhinu, the last stop before Chhomrong hill, costs Rs1,100 per person.
The south ABC trek passes through Chhomrong, Sinuwa, Bamboo, Dovan, Himalaya, and Machhapuchhre Base Camp. It can be completed within five or ten days, depending on your walking speed and duration. Nepali government rules discourage solo trekking, and all trekkers are encouraged to hire a guide and porters to carry their loads.
However, these rules are often ignored.
Fitness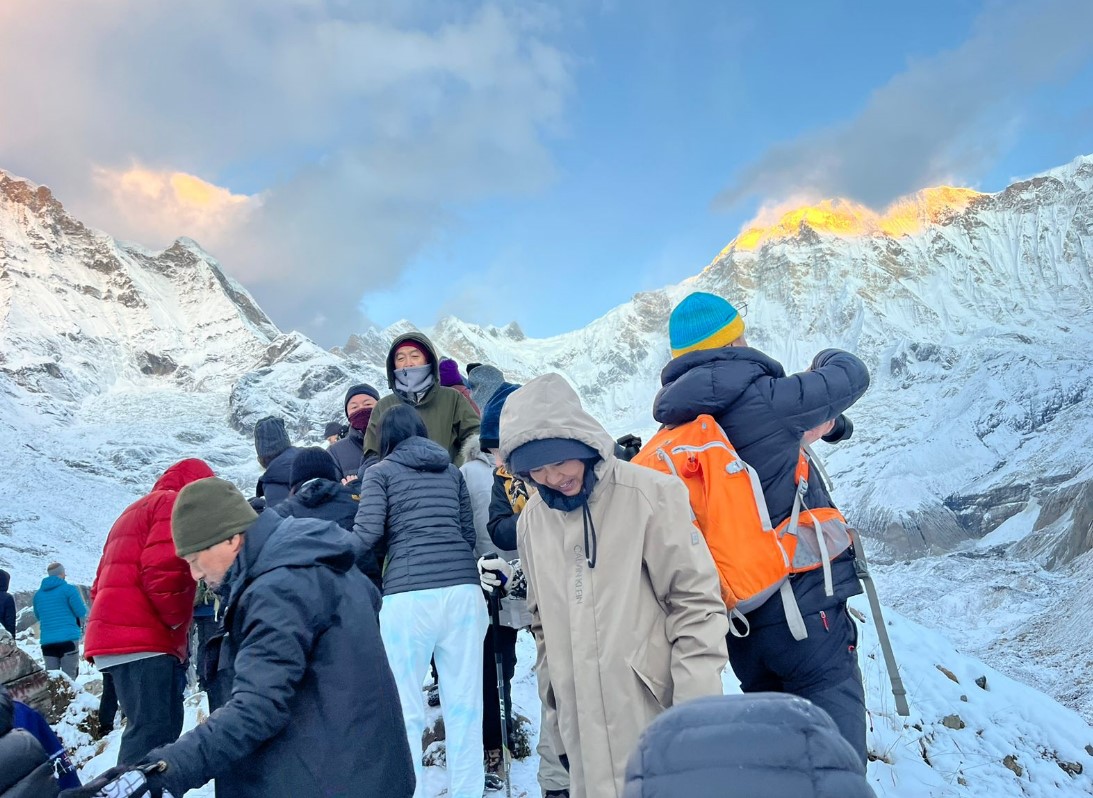 First things first. If you are going to be hiking uphill and then downhill – and then repeating that over and over day in and day out – you need to be fit and flexible. Before starting a trek like the ABC Trek, prepare your body by engaging in long walks or runs, preferably cross-country.
If you live in Kathmandu or Pokhara, where long walks are a part of life, consider undertaking some extended cross-country treks during the weekend, such as day-long treks to hills inside Shivapuri-Nagarjun National Park north of Kathmandu or Sarangkot, or Panchase areas outside Pokhara.
If you live in Sydney, London, New York, Dhaka, or Mumbai at sea level, you can get some uphill and downhill training locally, either at your gym or by going a bit farther to the hills.
If you think you are going to need a lot of stuff and think about packing a huge load of essentials before preparing for a trekking holiday, you are not alone. Yes, you will need the bare essentials, such as extra pairs of lightweight and warm socks and undergarments, and maybe a pair of lightweight thermals.
You may also need a pair of warm trousers, tees, and shorts, plus a sweater, woollen or fleece cap, sun hat, sunglasses, sunscreen, cold cream, soap, water bottle, purifier, and a medical kit. You surely don't want to miss your favourite hiking boots – light, warm, and water- or snow-proof.
You could put those on the moment you leave home for the bus station or airport. A head torch and walking poles can be very helpful, but keep your packs light. Yes, you will need some cash because not every teahouse or lodge will have digital scanning facilities.
In case you forget anything, you can always buy it at the nearest market. The lighter your backpack is, the easier and more comfortable you will feel while walking up and down the mountain trails, which can often be extremely tough on your feet.
If you're in the mood to carry loads of stuff, be prepared to hire porters, paying at least Rs2,000 a day in addition to covering their food and accommodation expenses.
Before embarking on your trek, ensure to review the weather forecast. While mobile phone forecasts are typically reliable, it is advisable to consult the more detailed weather forecasts provided by the Nepal government's Meteorological Forecasting Division.
In October 2014, Cyclone Hudhud triggered a blizzard on the east coast of India, resulting in the loss of at least 28 lives, mostly trekkers, on the Annapurna Circuit around the Annapurna mountain range. Besides, more than 200 trekkers had to be evacuated by air.
Avalanches and landslides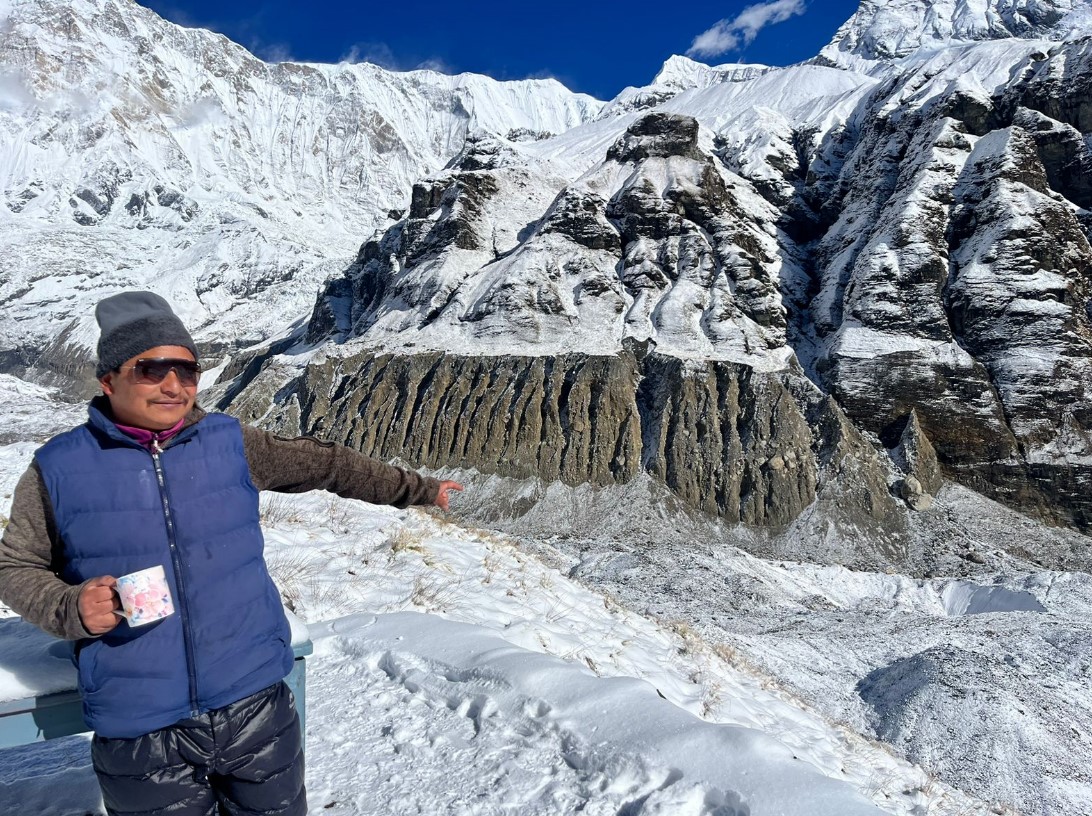 In addition to sudden blizzards and excessive snowfall, the risks of unpredicted avalanches and landslides occurring along the trails and affecting trekkers are also common.
In recent years, climate change has made things even more unpredictable, with incidents of extreme snow or rainfall, avalanches, floods, and landslides becoming more frequent.
In January 2020, four South Korean trekkers and three local guides were buried in an avalanche that occurred in Hinku village near the Himalayas along the ABC trail as the group descended. Only two bodies were found three months later, when the snow began to melt.
Altitude Sickness
Altitude sickness can occur as soon as you arrive in Kathmandu (1,350m), but the real risk sets in when you climb above 3,000m. Experts advise not ascending more than 500 metres per day.
In case you are stuck in the mountains after being dropped off by a helicopter, you must start descending immediately, making sure that you are well below 3,000m within three hours.
Stay hydrated by drinking plenty of water while ascending. Avoid alcohol, as it can worsen dehydration and increase the risk of altitude sickness.
Before reaching altitudes of 3,000m or higher, acclimatise properly and take sufficient rest if you're heading towards 4,000m or higher.
Headaches are common, but vomiting is a serious warning sign of high altitude sickness. If you experience vomiting, descend as quickly as possible.
Permits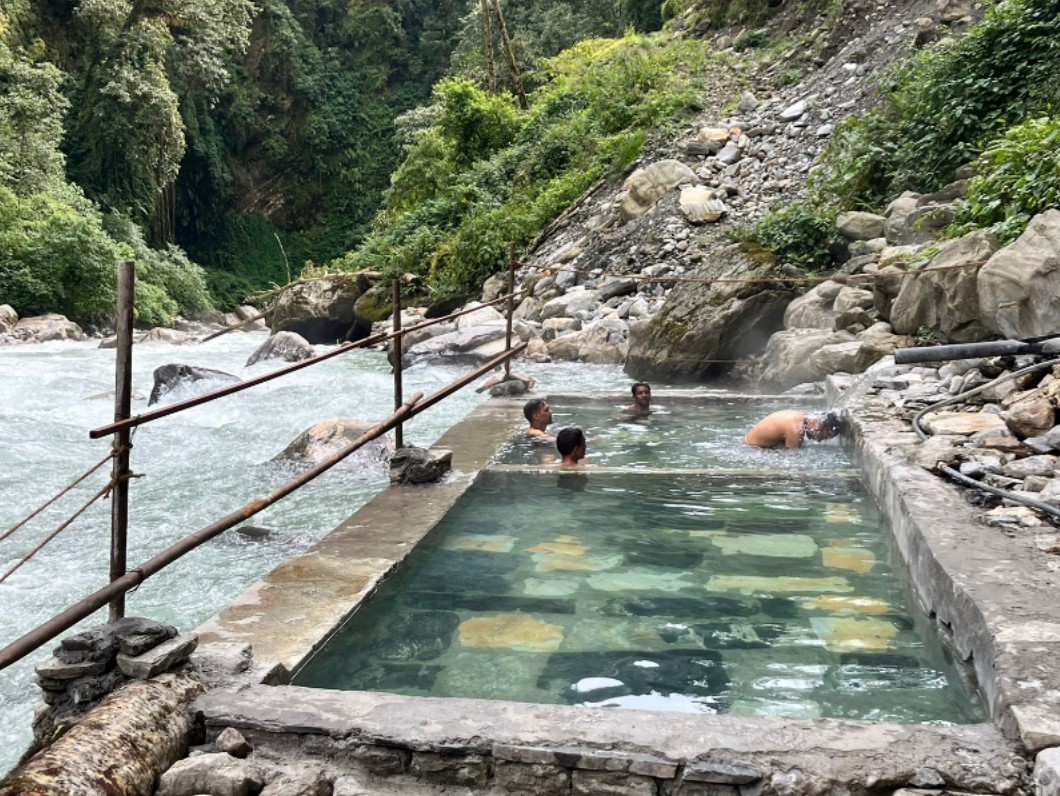 If you are an international trekker, ensure that you arrange your permits either in Kathmandu or Pokhara. These permits include one from the Annapurna Conservation Area Project (ACAP), which is responsible for the Annapurna sanctuary, and registration with TIMS (Trekkers' Information Management System). TIMS tracks your movements and facilitates rescue efforts when necessary.
If you are aiming for higher activities, such as climbing a peak or using a drone or video camera to film the mountains, you will need separate permits from ACAP.
Guides and porters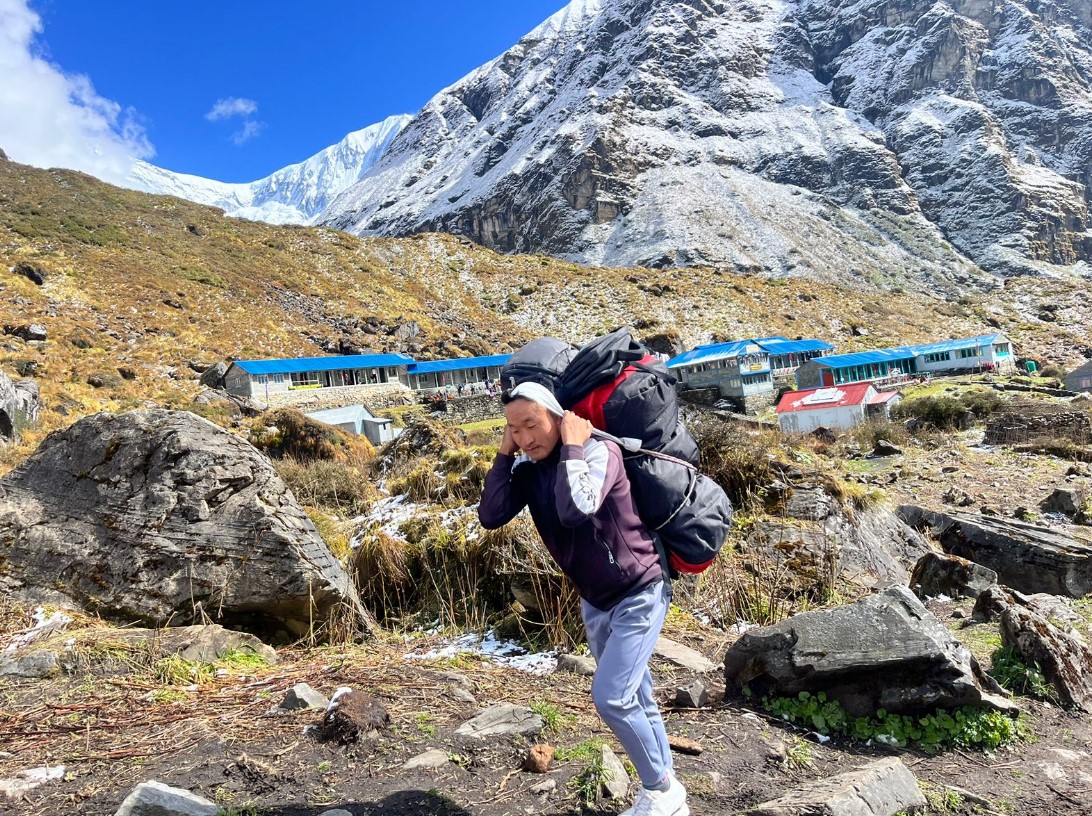 Seasoned Western trekkers suggest buying trekking packages only after arriving in Nepal. They warn that not doing so could cost you dearly.
Regardless of the option you choose – whether trekking or peak climbing in Nepal – it is not very expensive.
Teahouses / lodges
The trail to South ABC passes through Ghandruk, Jhinu, Chomrung, Sinuwa, Bamboo, Dovan, Himalaya, Deurali, and MBC (Machha-Puchhre Base Camp). Each village boasts modest but well-stocked teahouses with lodging and dining facilities.
The local lodge management committee decides on rates. However, it is useful to note that prices tend to increase as you ascend. Ghandruk and Chhomrung, for example, are more budget-friendly compared to the remote MBC and ABC, where limited facilities and supplies may result in higher costs.
Most lodges and teahouses along the route to South ABC are powered by small hydroelectric plants. If you are heading to North ABC, be aware that such facilities are scarce. Prepare to carry enough food, sleeping bags, and tents.
The good news from South ABC is that while there won't be mobile phone towers or electricity, WiFi connectivity has reached the area.