Travel & Tourism
POKHARA ENDURO
A tale from Arba's thrilling trails
This Pokhara village is drawing MTB riders in hordes. An adventurous biker ventured to these slopes to discover why.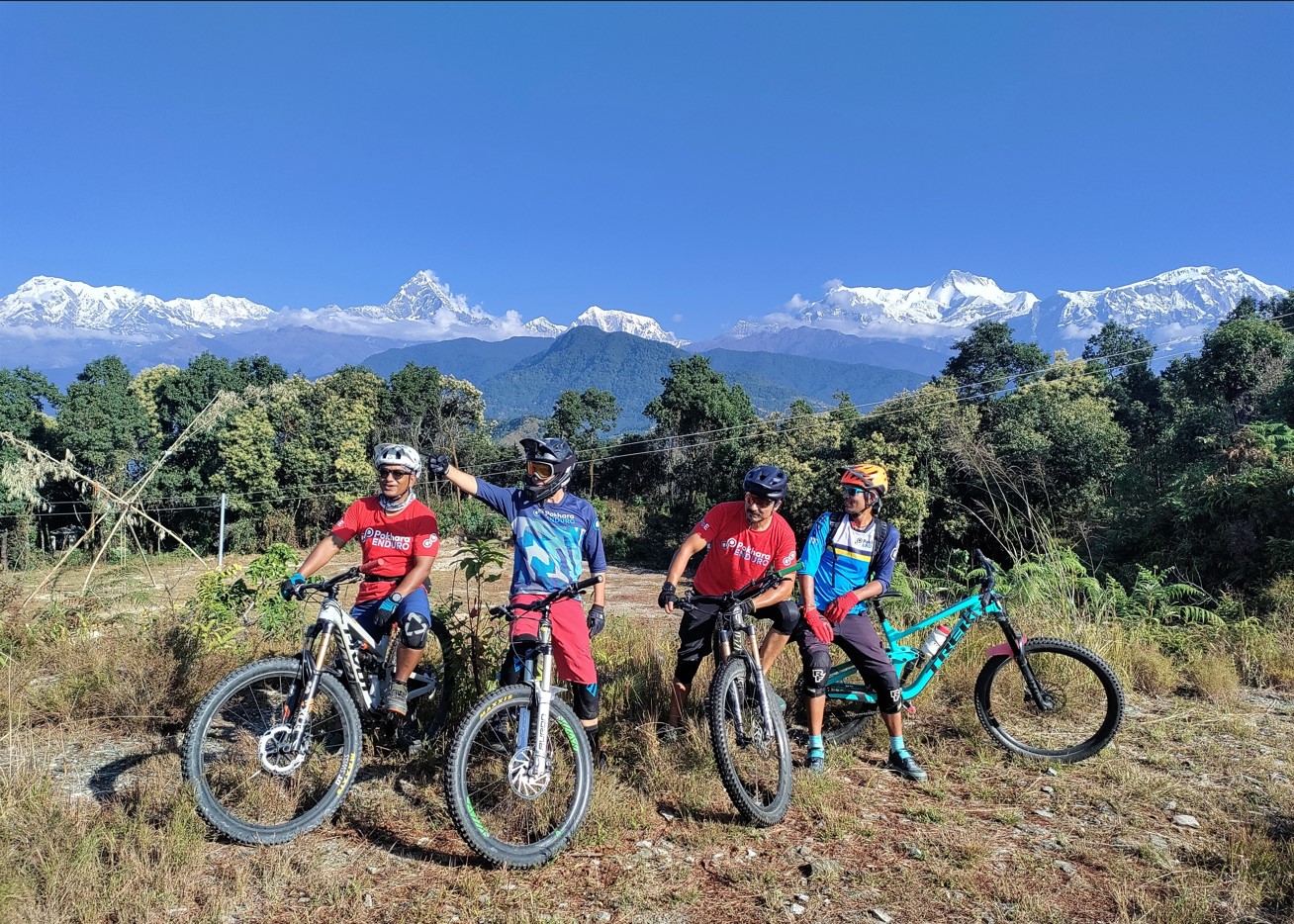 The construction of trails for Pokhara Enduro in the Arba Hills made headlines in Kathmandu last month. The word spread about its fantastic trails. So of course, I had to see them for myself.
I've always felt a draw to mountains. The call pushes me to far-off peaks and uncharted trails. The opportunity to answer that call came from my friends, this time. They invited me to check out the trails built for the event – Pokhara's first international enduro race – that takes place from November 23-25.
I am not exactly an avid enduro rider, but this experience seemed too thrilling to pass up on. Besides, I was driven by my curiosity about event planning.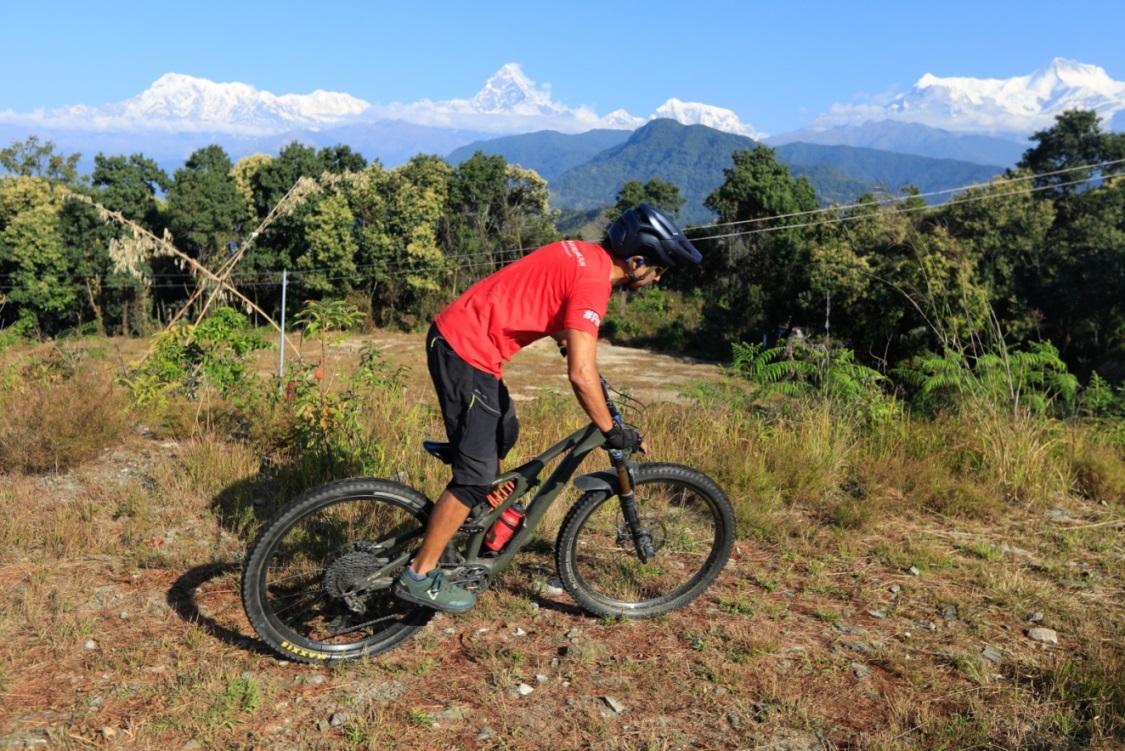 My involvement in Pokhara Enduro – the brainchild of Dawn Till Dusk Co-founders Sunil Chandra Sharma and Chhimi Urken Gurung – was not made in the rush of the moment.
Sunil and I had discussed the event during our meetings in Singapore and Kathmandu. After seeing his face lit up with excitement while he talked about this, I turned to him and asked, "How can I help?"
My answer came as a bit of a surprise when he asked me if I would ride it myself. From then on, I worked on improving my enduro riding skills in preparation. That has helped me better understand the challenges facing them and contribute effectively to their organisation.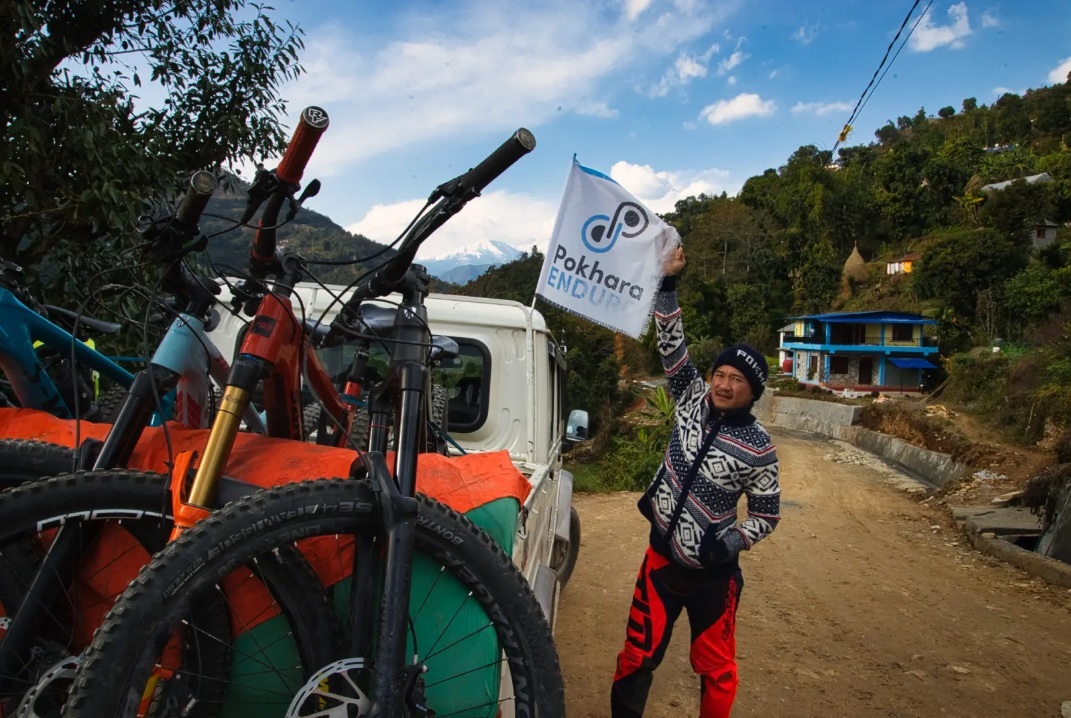 It was a brisk Saturday morning. With a spirit filled with curiosity and a longing for adventure, I packed my bags, secured my rig snugly in the bed of the pickup truck and headed out to Pokhara. I was accompanied by fellow mountain biking enthusiasts Chhimi dai, Rakesh Manandhar and Suman Malla. Sunil decided to ride off on his 250cc Crossfire.
Untouched oasis
The afternoon sun's rays slanted through the trees and gently kissed the landscape when we arrived at the Arba Hills. Despite its proximity to Pokhara city, Arba maintains a tranquil and pristine ambience, far removed from the hustle and bustle of urban life.
The Pokhara Enduro team, in collaboration with the authorities and residents of the area, have developed the trails, weaving them with the natural beauty of the surroundings.
Also Read: Cranking up bike tourism
Throughout this experience, I realised that putting together a race is a significant challenge. It requires meticulous planning and execution to ensure safety and enjoyment. My dual role both as a participant and organiser allowed me to appreciate the dedication and attention to detail of the organising team.
The audit in Arba Village showcased trails that catered to riders of varying skill levels, offering a delightful experience.
The picturesque landscape will surely provide a delightful experience for all participants coming for the race. The slogan, "Come Play and Have Fun," perfectly captures the spirit of the event.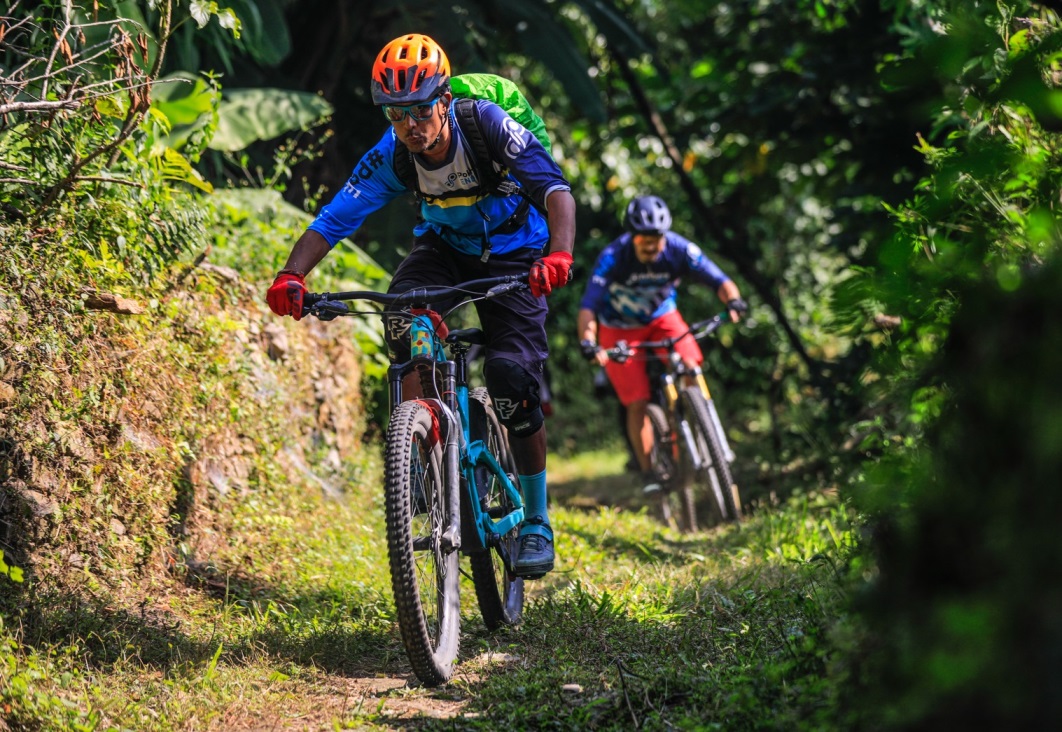 While the focus has been on fun, safety is never overlooked. The organisers are taking all precautionary measures; there will be well-trained volunteers on hand to ensure participants' well-being. Helmets and knee pads are mandatory, and briefings on trail safety are a regular fixture.
The trails themselves are varied. From winding forest paths to tough downhill sections, every part of the course is carefully crafted to ensure a rewarding experience for riders. The variety of trails allowed riders to push their limits, making the event accessible and enjoyable for everyone.
Hang on, I'm taking you on a ride down the trails!
Our trail audit began in earnest on Sunday morning. As we pedalled past a shrine on the hilltop and headed towards the trailhead, I could see the whole valley. Annapurna and Machapuchare glistened in the sunlight as they stood tall in the distance.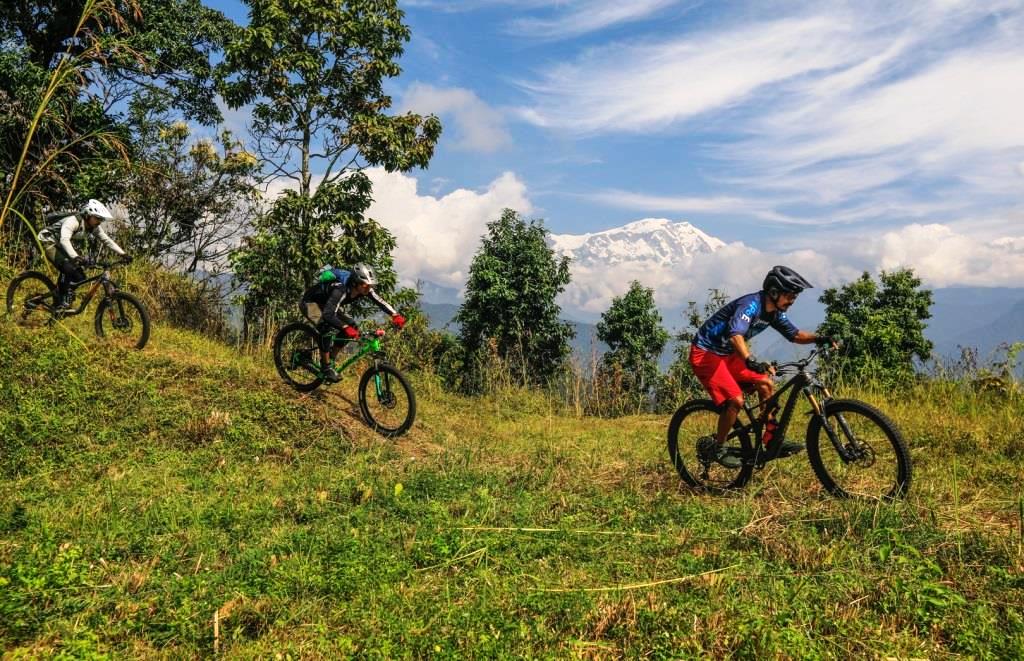 The trailhead marked the start of a journey into the unknown. It beckoned me with a sense of mystery, as if its landscape held secrets from decades past. I was filled with both curiosity and nervousness.
The Special Stage 1 (SS1), or Tunnel Trail, presented a smooth and well-maintained path filled with exciting features. There was a minor drop. I followed the more confident riders to roll over instead of attempting a jump. I recommend that fellow participants who aren't hardcore enduro riders follow suit. Additionally, there is a small rock garden on this stage that, surprisingly, even inexperienced enduro riders can easily navigate.
A close shave
We then proceeded to the SS4, named Prabhu Dham Trail, as its trailhead lay closer to the SS1 exit. The track started out with a series of switchbacks. This stage provided exciting terrain with playful contours that allowed riders to descend with a sense of enjoyment.
However, I encountered a challenging moment when faced with a substantial drop. I misjudged it and made a hard landing. It was a close call. This experience taught me the importance of executing drops in a controlled manner.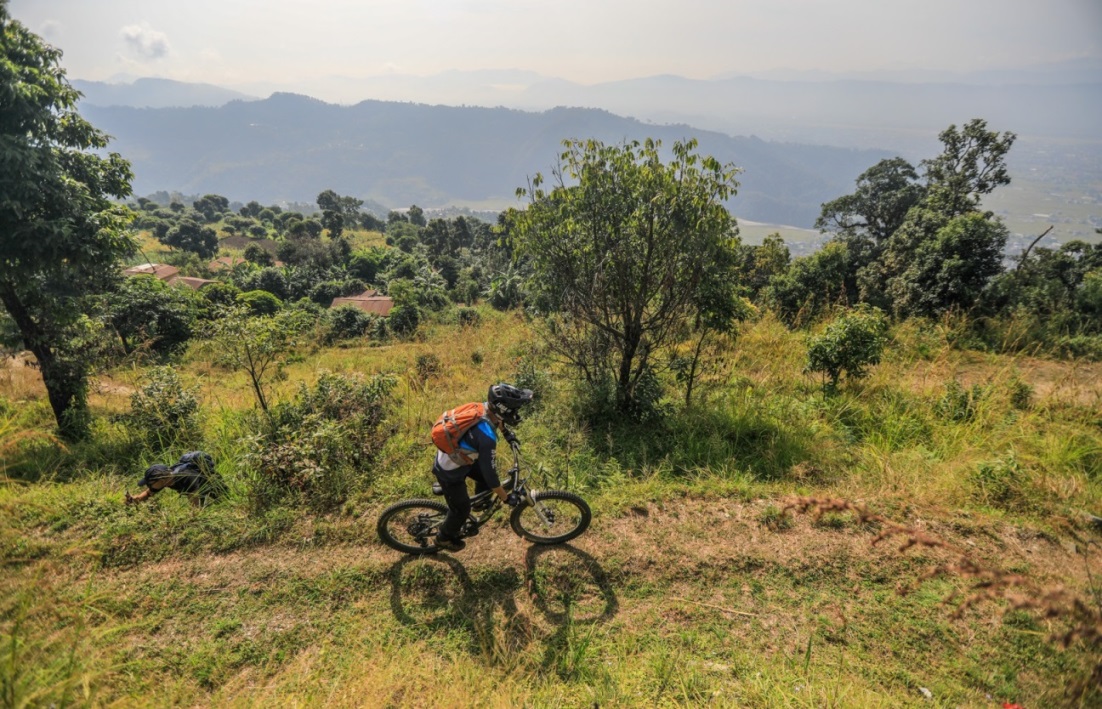 A ride down a kilometre-long liaison stage then took us to the SS2 – Khel Maidaan Trail. This stage took us through a life-filled forest, creating a lovely atmosphere. The only sounds were those of the distant wind in the trees and the chirping of the birds.
There aren't any major drops, and the trail is characterised by a series of switchbacks that demand a different body posture. It offered an excellent opportunity for me to enhance my riding skills.
The adjacent SS3, Meadow Trail, closely resembles the SS2 in many aspects, with the notable exception of a fairly big drop. But the trail managers have cleverly incorporated an alternate path to the side. It grants less-seasoned riders a secure way to conquer this stretch. I went for the second option. Unless you're well-versed and confident, it's a wise choice to opt for the safer alternative.
I paused in a peaceful respite near a clear stream winding through the trees. The soothing sound of running water caught my attention, and I paused for a moment to admire the atmosphere. Children from the neighbourhood were playing, their cheerful voices serving as a gentle reminder that this place is more than just a haven for travellers.
Adrenaline rush
The following day, Deepak Man Joshi, a more accomplished enduro rider, joined us to assess the SS5, or Pro Trail, the centrepiece of the event.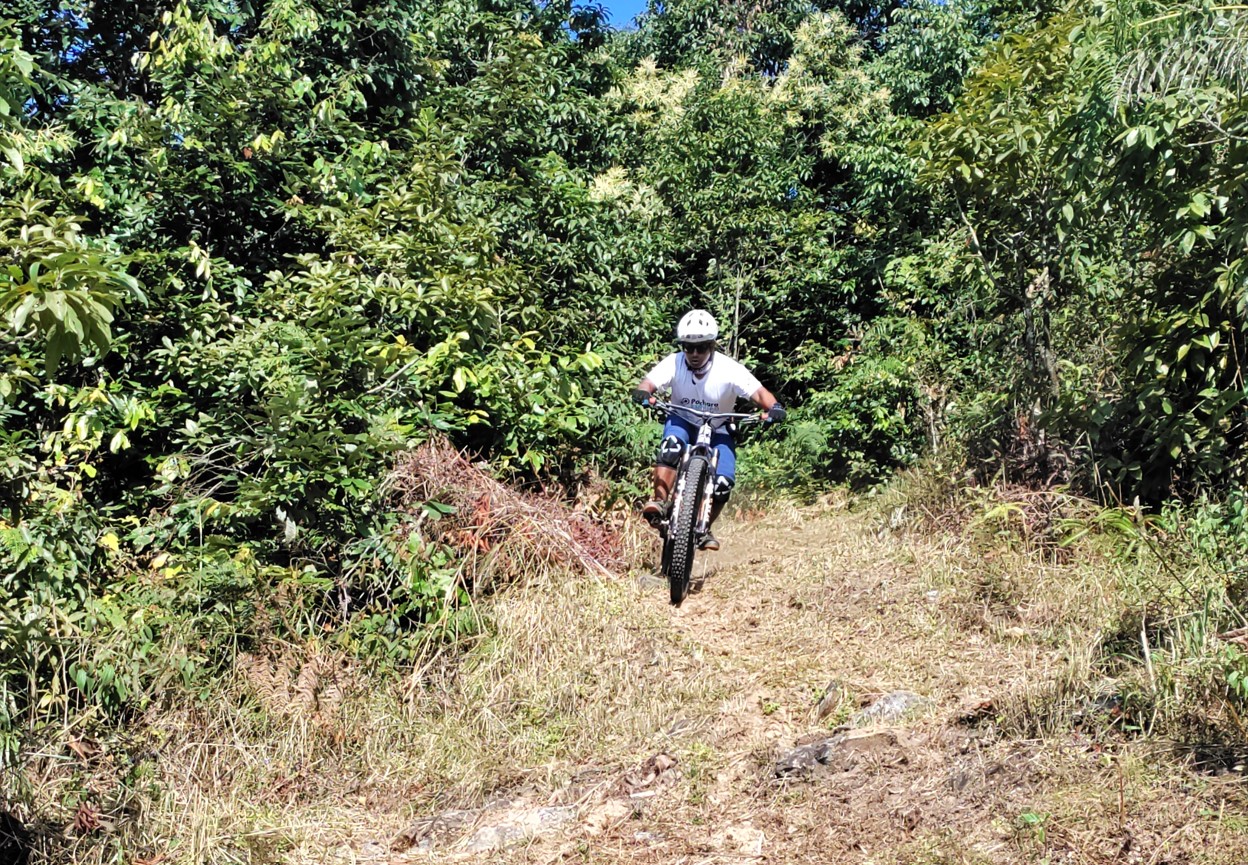 This exhilarating course has been designed exclusively for elite riders, catering to their desire for an added adrenaline rush. This trail demanded advanced technical skills and featured off-camber switchbacks and cascading drops.
The descent was a heart-pounding experience, demanding nerves of steel and precise navigation. The trail's difficulties never let up, taking my braking and riding abilities to the limit. I could feel the adrenaline pumping through my veins with every turn. But I carefully rode down the treacherous path, navigating through rocks.
Having completed this phase, I can assert with confidence that my journey in Arba Village transformed me into a better enduro rider than I was before.
After three days of probing the left, right and centre of the Arba Hills, we concluded our audit. The trails were a testament to the indomitable spirit of the village and its people. We documented our findings, suggesting improvements to enhance the safety and sustainability of these remarkable trails.
As our time in Arba drew to a close, I looked back on the dusty trails, the laughter of the villagers, and the camaraderie of the riders.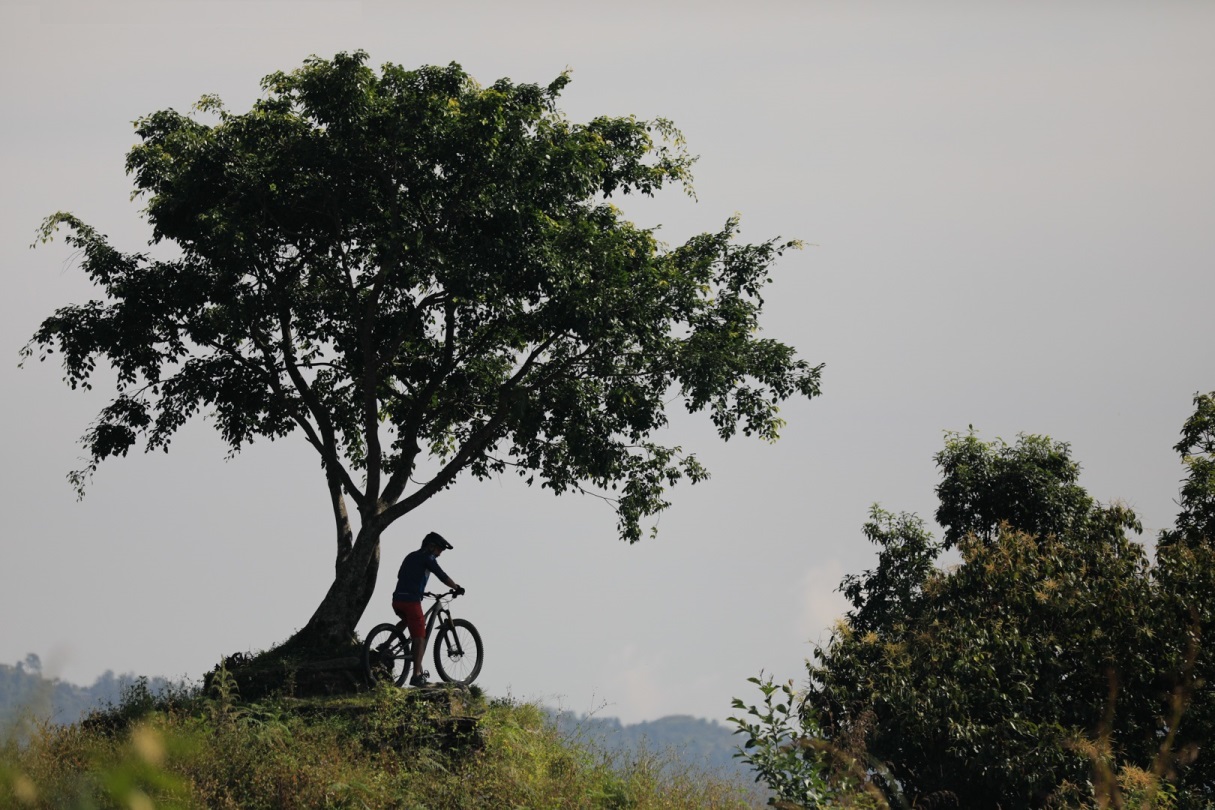 I felt like a piece of my spirit was linked to the paths, people, and beautiful mountains that keep their secrets in Arba Village. I'm anticipating the Pokhara Enduro race with bated breath. The prospect of returning to Arba and unleashing my inner explorer on these trails thrills and excites me to no end.
As told to NepalMinute writer Suman Malla