Travel & Tourism
MOUNTAIN BIKING
Organisers and village communities collaborate to boost the local economy through a successful race execution.
Loud cheers shook the calm ambience of a hillcrest in Arba Village last Friday.
The source of this jubilation soon became evident. A trail-building crew celebrated the successful rebuilding of tracks previously prepared by a different group of volunteers for the Pokhara Enduro mountain biking race.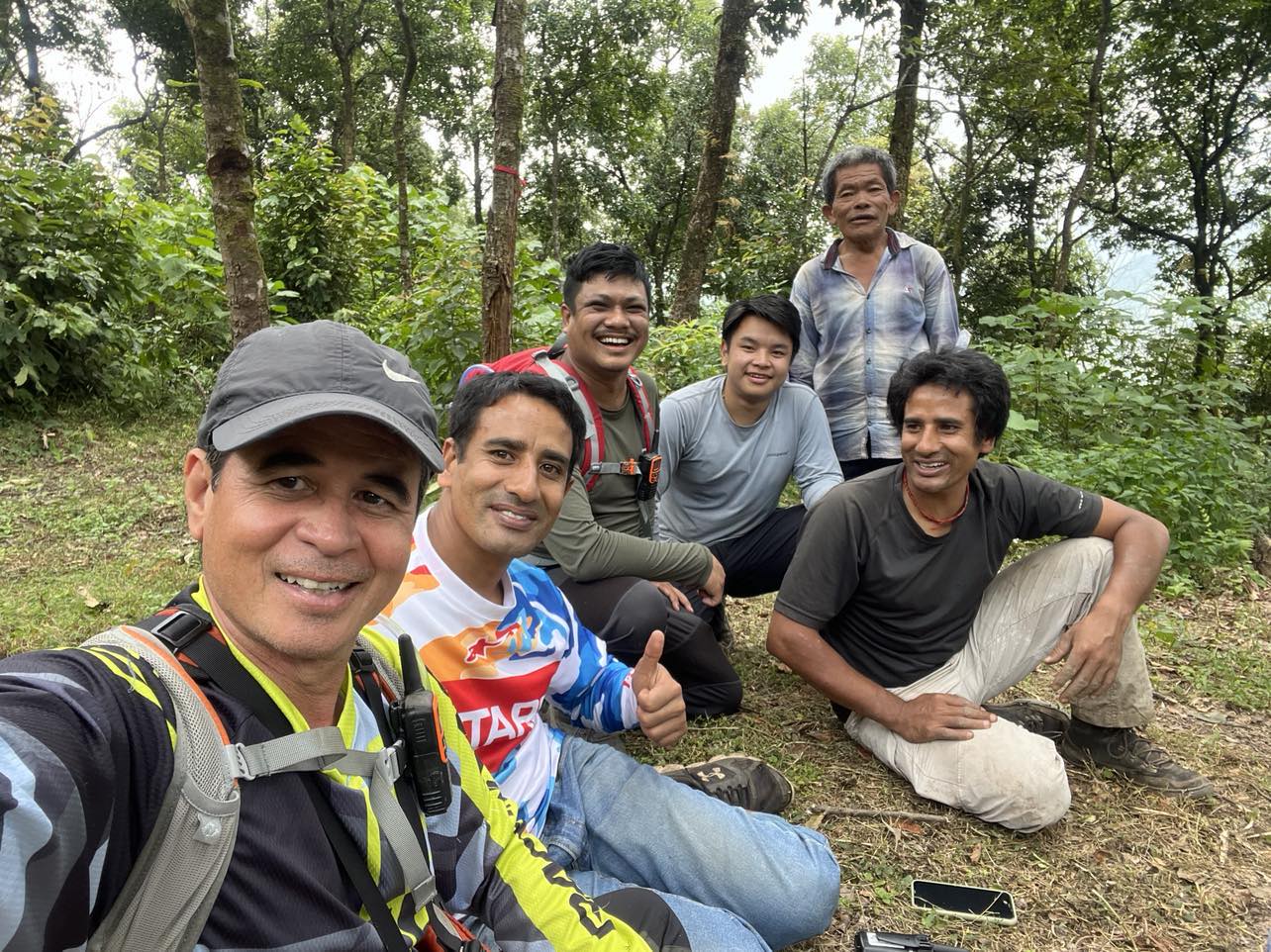 Race Director Sunil Sharma could hardly hold back his smile as the last marker was set and the final ribbon fluttered in the air.
"The first phase of the Pokhara Enduro Race trail-building activity is over. We are opening our trails for test riding…," Sharma announced. "Let's roll boys. Let's roll!"
After three years of hard work and unwavering dedication, Sharma and his team are now witnessing their Pokhara Enduro plan transform into a tangible reality.
What the heck's enduro?
Enduro is an important aspect of mountain biking, both as a name and as a riding style. Drawing inspiration from motorbike enduro racing and vehicle rallies in Europe, it has since spread across the world as a popular genre in mountain bike racing.
This discipline involves riders ascending a mountain and descending across multiple timed stages with a variety of terrains, from technical downhill to easier-to-ride trails. The timed stages are connected by untimed sections known as transfer stages, which entail uphill efforts such as hike-a-bike, motor-assisted uplifts, or conventional pedalling.
Enduro racing combines the physical fitness and mental toughness of cross-country and XC-style stage races with technical bike handling skills. Each race has its own distinct set of rules, style, and fitness standards, such as finishing times and transition stage limits.
All said, enduro mountain biking offers exciting and pleasurable riding.

The event will take place from November 23-25. More than 80 riders from 10 countries, including both professionals and up-and-coming talents, have signed up for the races across seven categories.
Meticulous planning combined with a smart marketing approach has already created a buzz among Nepal's cycling fans.
Picturesque Pokhara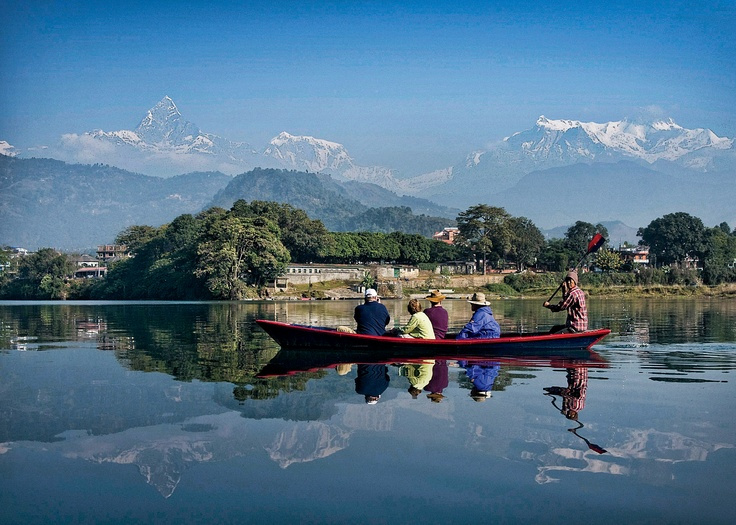 The thrill of riding the recently constructed routes against the stunning backdrop of the Annapurna range is much anticipated by riders, especially those arriving from foreign countries.
"I expect it to be a fun-tastic event," Eevon Chia, an exercise physiologist from Singapore, remarked in her email answer to NepalMinute.
Chia, who is travelling with her husband Christopher Stott for the race, has already painted a vivid mental image of Pokhara. "I believe the breathtaking view will distract us too much from riding as fast as possible!"
Wilson Low is another passionate cyclist who is drawn to Nepal by its untamed natural beauty and genuine Nepali hospitality. "Collectively, they craft immersive adventure experiences," he explained via email.
The 40-year-old Singaporean, who wears multiple hats as a mountain bike guide, instructor, coach, and events consultant, has been here seven times. He was a key member of the initial Pokhara Enduro reconnaissance team led by Sharma that carved out the course in the Arba Hills in early 2020.
Originally scheduled for April of that year, the Pokhara Enduro was delayed due to the Covid-19 pandemic. However, more recent developments have rekindled Low's excitement. He is keen to join the event operations. "It will be a lot of hard but fun work!"
Trans-series enduro races in Australia, New Zealand, Canada, and Europe currently top his wish list, he said. "But I would come back to Nepal and be involved with the Yak Ru in a heartbeat when it is announced once again."
Rootin'…Yak Ru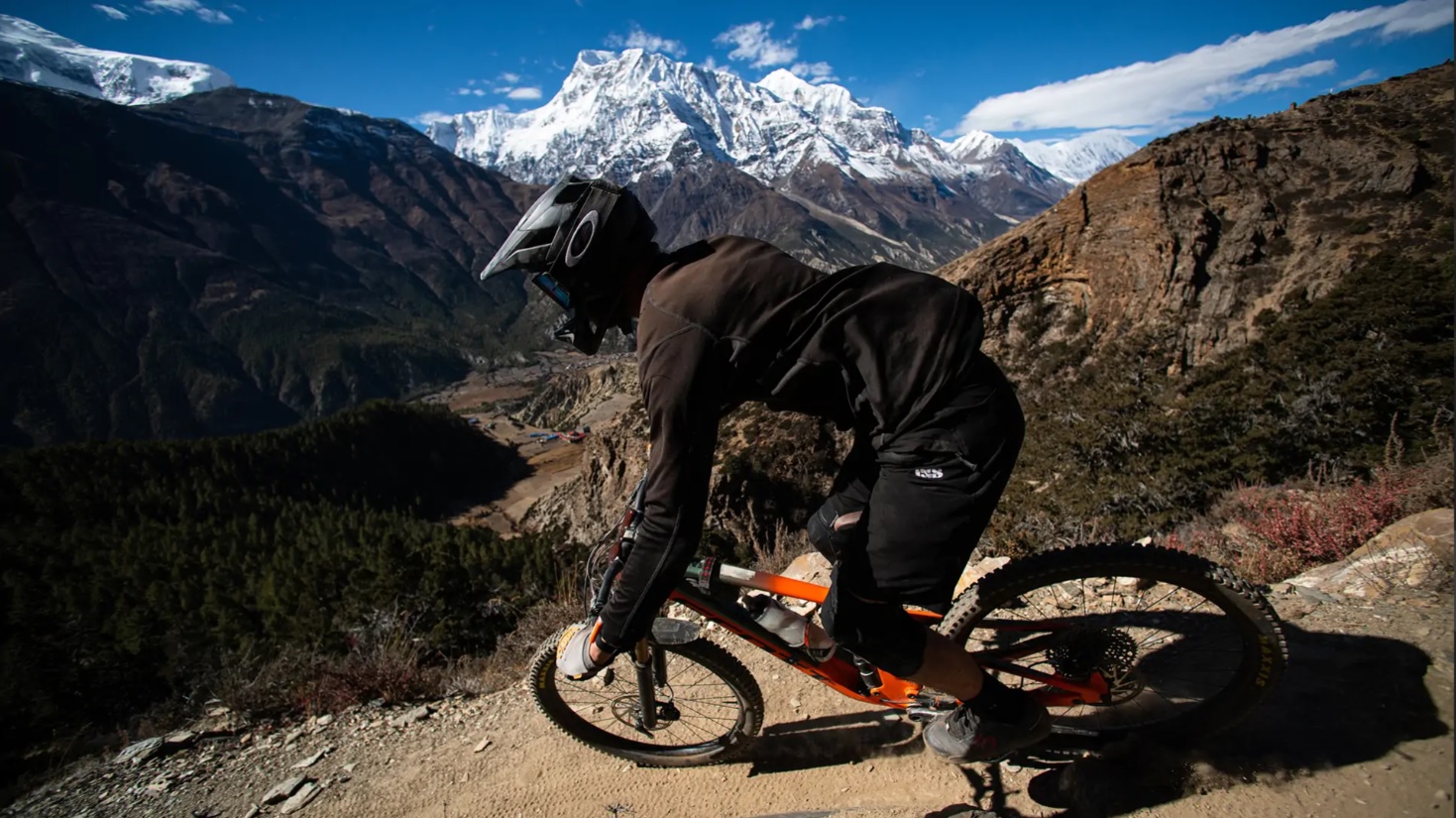 Pokhara Enduro has its roots in Yak Ru, the highest enduro race in the world. Both events are managed by Dawn Till Dusk, a leading mountain biking company run by professional Nepali mountain bikers.
The Yak Ru race sees riders compete over nine stages at altitudes between 3,200 and 4,100 metres in the rugged terrain of Manang district.
Started in 2014 by Sharma and seasoned Nepali mountain biker Chhimi Gurung, Yak Ru quickly captured the attention of hardcore enduro racers as a race that pushes personal limits. "Yak Ru is now a global brand!" Sharma exclaimed.
During the fourth edition of Yak Ru in 2019, the team decided to host a comparable enduro race, albeit in a more laid-back setting of Pokhara.
With its status as Nepal's adventure capital and a thriving mountain biking community, Pokhara is primed to capitalise on these assets for promotional purposes. The newly completed international airport and the present extension of the main arterial road only serve to boost optimism for the city's future.
Game-changer
One of the Pokhara Enduro's objectives – to promote community-based sustainable tourism – proved the true game-changer. The communities within Ward No.13, encompassing Arba Village, excitedly welcomed the event, noting its potential to revitalise the local economy.
Chairman Kiran Baral, on behalf of the residents of Ward No. 13, appreciated the Pokhara Enduro race organising team for choosing Arba Hills within the ward as the international race site.
"We will do our utmost to support and ensure the success of the event," Baral said. He also assured that they were coordinating with the Pokhara Metropolitan City Office to build toilets and provide other utilities that would be required at the event venue.
President of Kaski District Cycling Association Shankar Bhandari added: "We expect this event to establish Arba Hills as Pokhara's premier enduro mountain biking destination; much like paragliding has elevated the reputation of Sarangkot hill."
"We hope that the event will leave a lasting impression on participants by fostering a spirit of hospitality and camaraderie," Bhandari said. "That, in turn, would transform the visitors into advocates for the charm and allure of the region."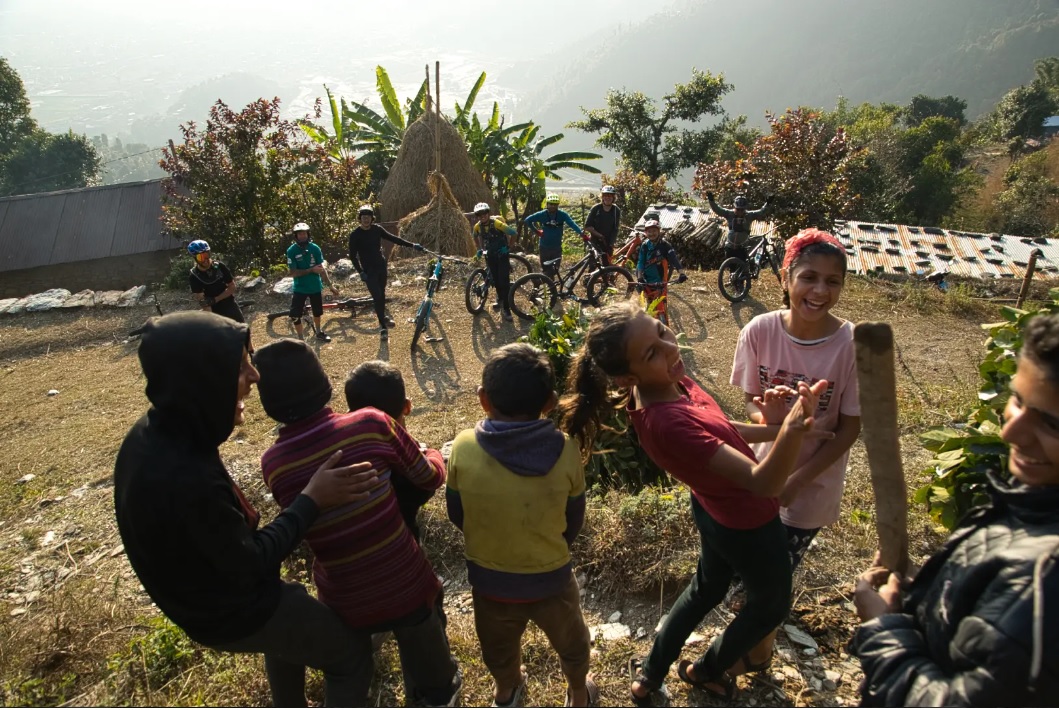 Before the pandemic, Nepal's cycle tourism thrived with an estimated 8,000 annual cycling visitors, according to industry insiders. Lockdowns, travel restrictions, and safety concerns halted the industry, leading to a sharp drop in demand for adventure experiences.
The situation has started to improve since the end of the pandemic, albeit gradually.
"We're expecting about 10 groups this season," said Chhiring Lama, office manager of Himalayan Single Track, a major Nepali tour operator that specialises in adventure riding. "It's a significant low from pre-pandemic levels of 20-25 groups."
But there is a bright side.
Recent studies suggest mountain biking tourism is on the upswing in Australasia, Europe, and North America, giving economic benefits and eco-friendly appeal.
The bike tourism market, valued at $116.73 billion in 2022, is projected to grow at a compound annual growth rate of 9.1 per cent from 2023 to 2030, according to a report published by Grand View Research, a US-based market research and consulting company.
Ride in tandem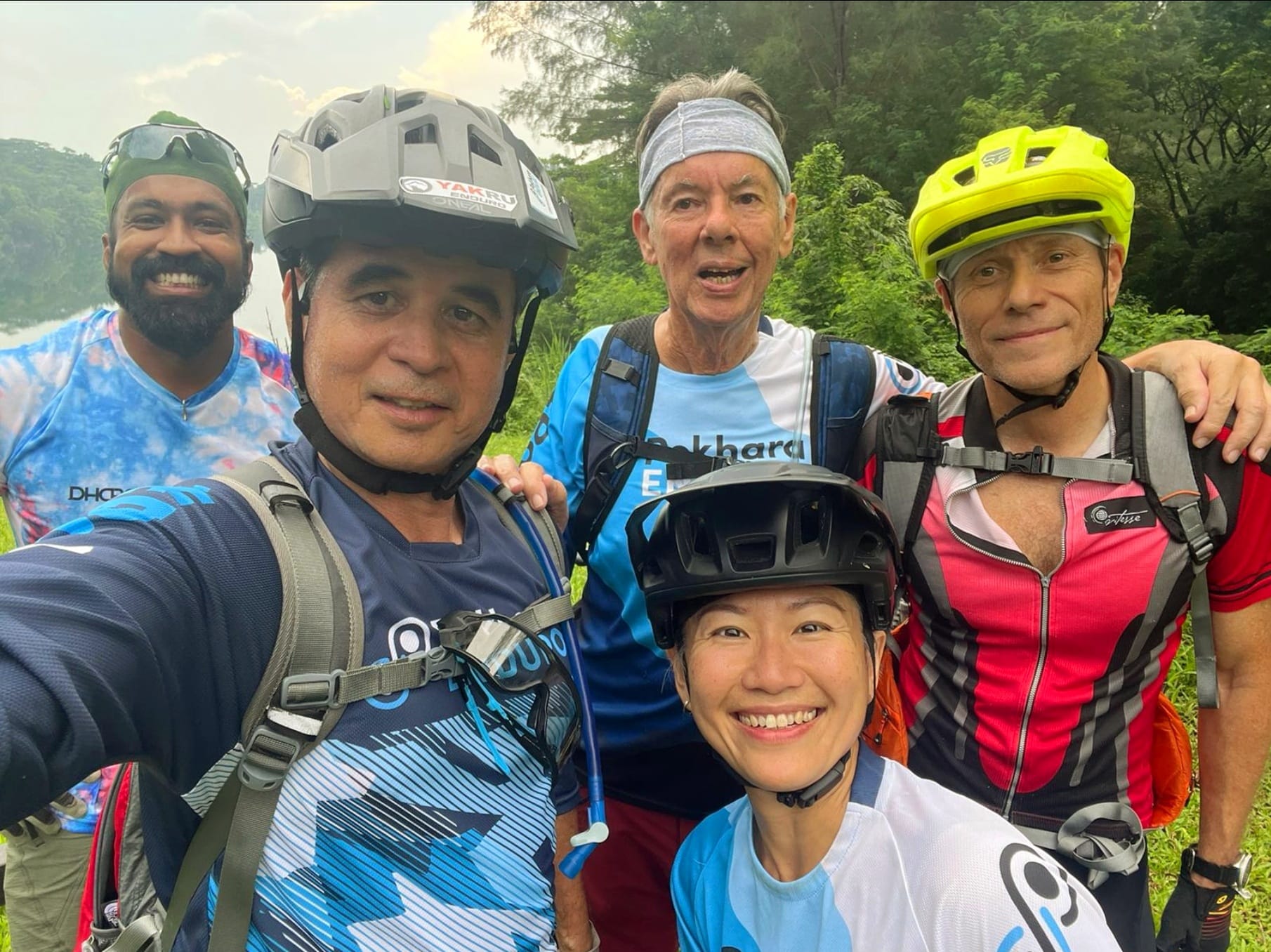 The event, focused on sustainable tourism through local participation, also resonated well with international riders. Soon, a peloton of riders from the tight-knit cycling community in Singapore rallied behind Sharma, who has been a resident there for over 30 years.
Most Singapore-based cyclists take 2-3 trips abroad each year, and many of them have their hearts set on seeing Nepal.
Christopher Stott, 72, will be competing in the Pokhara Enduro's senior category. "Local communities benefit from foreigners coming to their neck of the woods often where tourism is not a big thing," he said.
The chief executive of DTS International Group said that support from authorities in the promotion of such facilities would go a long way. He explained how community investments in promoting mountain biking and events saw ski lifts being used for bike uplifts, allowing winter villages to enjoy an additional season during the summer in his native Australia.
"Cyclists often engage in more than just riding during their visit," he said, sharing his experiences from biking trips to Southeast Asia, Canada, Australia, and the United Kingdom over the years. "That creates new revenue opportunities for whole communities – effectively putting them 'on the map'."
Meanwhile, at the Pokhara Enduro headquarters, Race Director Sharma organises other logistics, his face beaming with pride and excitement. "Arba will naturally attract more cyclists and tourists," he said with a little prayer.
"May these trails remain in their natural state and not be paved over!"