Travel & Tourism
Aviation Safety
CAAN grounds Guna Airlines planes over 'safety concerns'
An official says the planes are grounded because the airlines' has not paid its staff for some time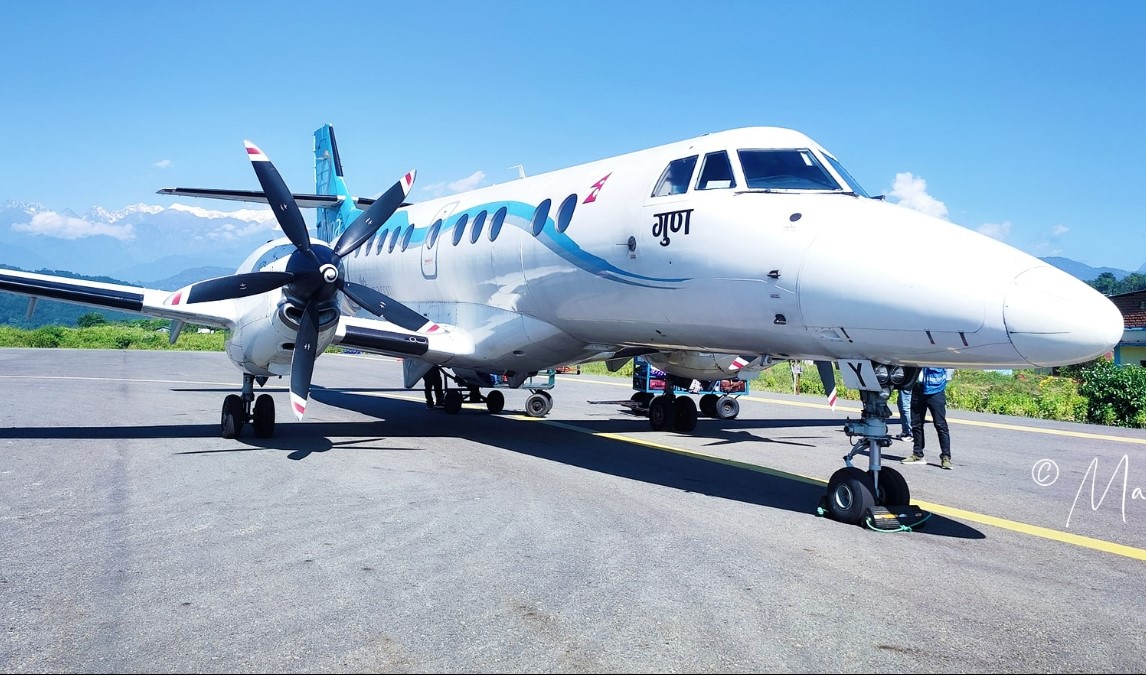 The Civil Aviation Authority of Nepal has grounded all flights operated by a private airliner, Guna Airlines, on "security grounds".
CAAN Spokesperson Jagannath Niraula said the decision followed complaints that the airline had failed to pay monthly salaries to its staff, including crew members.
"The financial crisis that the airline is going through has hit the morale of its staff. When the staff can't work properly, it could affect flight safety too," Niraula said.
That's why Guna Airlines' seven aircraft will remain grounded until the financial situation improves, he added.
Guna Airlines had not issued any formal reaction as of Monday evening. But an official said the airline had yet to receive a formal notification from the CAAN regarding grounding of its aircraft.
In operation since 2009, Guna Airlines owns seven aircraft, connecting Kathmandu with major towns. They include five Jetstream 4100 and two Beechcraft 1900C. The airline's website says plans were afoot to procure larger aircraft by 2024.
The CAAN's move follows continuing concerns over civil aviation safety in the country in light of the crash of a Yeti Airlines-operated ATR plane in Pokhara on January 15. Seventy-two people lost their lives in that crash, and detailed investigation as to why that aircraft crash is ongoing.
Also Read: Yeti airlines ATR crash could have been averted, says expert