Politics
Power Centre
Why Rabi Lamichhane wants to return to Home Ministry
Lamichhane and his party reiterate that RSP is the "rightful owner" of the powerful ministry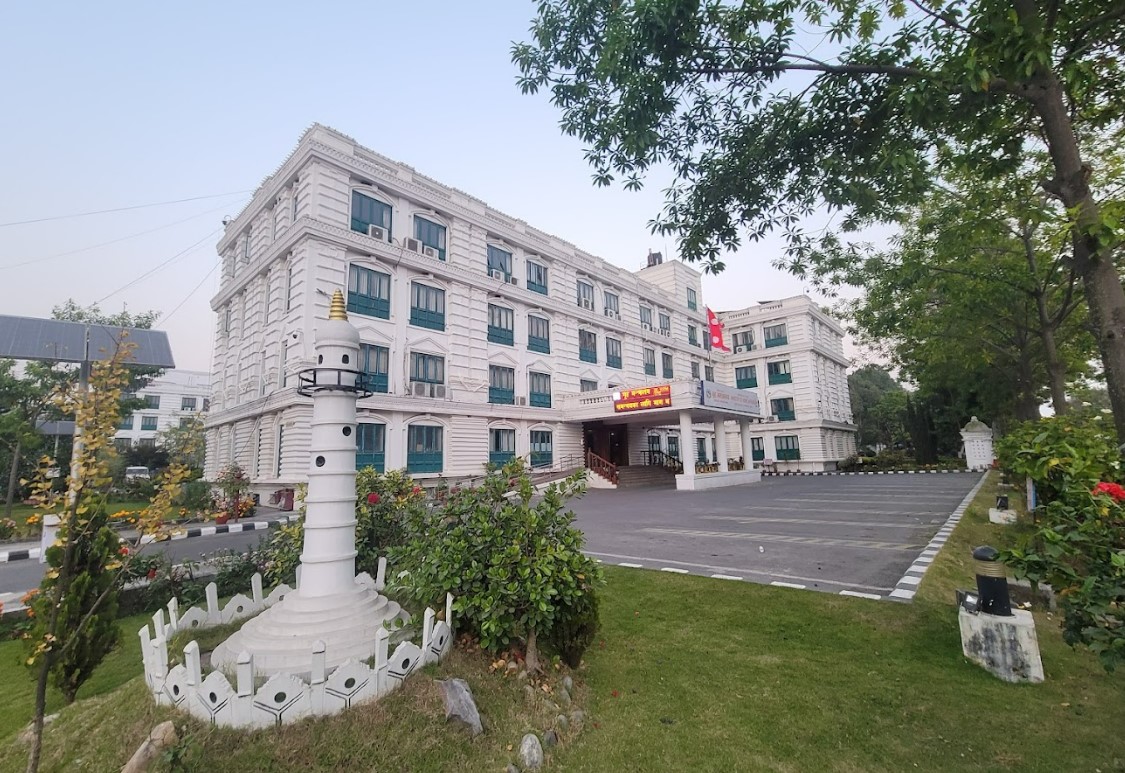 Three days after the Supreme Court stripped Rabi Lamichhane of his MP status ruling that he did not own a valid Nepali citizenship after surrendering US passport, the wait for the new Home Minister continues.
And all eyes are on the power ministry that controls the police forces, and district administration chiefs, to name a few.
But soon after reclaiming his Nepali citizenship – rendered defunct after he acquired US passport in 2014 – Lamichhane has started laying claim to the powerful ministry.
The District Administration Office, Kathmandu, issued him a new citizenship certificate after he formally applied for it stating he surrendered US citizenship in 2018.
Despite concerns over conflict of interest stemming from a passport abuse complaint against him, Lamichhane led the ministry for 32 days.
But as soon as his party reappointed him as President on Sunday, reports say, Lamichhane met Prime Minister Pushpa Kamal Dahal Prachanda and demanded that he be reappointed home minister.
He also sounded confident that he would be re-elected as a member of the House of Representatives once the by-election is held in Chitwan-2. The election date has not been announced.
In response, Prachanda reportedly told him that a decision would be made on the matter after "necessary consultation".
Although Nepal's law clears the way for the prime minister to appoint a non-MP such as Lamichhane as a minister, Prachanda is not in a mood to do so, according to his aides.
He wants to keep the home ministry either under his direct command, or under one his party MPs command, they say.
In response to a query on that by reporters on Monday, Prachanda said: "You will know it when the appointment is done."
Passport issue
Lamichhane may have re-acquired his Nepali citizenship, but he continues to face police investigation into a case relating to his alleged passport misuse.
Despite being a US passport-holder, the former TV show host had acquired Nepali passport in 2015 using his 1994 Nepali citizenship.
He is also accused of working in at least two Nepali media outlets between 2014 and 2018 without a valid work permit. He also led several controversial sting-operations, violating journalists' codes of conduct.
After the Press Council of Nepal raised objections, he furnished a written reply in June 2018, challenging its officials and famously stating that he was "not a journalist".
He also wrote that he would "feel honoured to work as a shoe-shiner rather than obtain a Press Pass" from the Department of Information.
Now that he no longer remains Deputy Prime Minister and Home Minister after Friday's verdict, Nepal Police is expected to continue investigations into his passport abuse case.

Because the police investigation into his "illegal possession" of dual passports is unfinished, the stalled investigation process is expected to reopen in the days to come.
If that process goes ahead, Lamichhane may have to face criminal charges under the Passport Act.
Its Section 21 states that "one who receives or attempts to get a passport or travel documents by submitting false details can be fined Rs200,000 to half a million rupees and imprisoned for one to three years or both".
If the verdict goes against his favour, legal experts say, Lamichhane might not be able to restart electoral politics.