Politics
Landmark Verdict
Supreme Court disqualifies Home Minister Rabi Lamichhane's MP status
The apex court notes that Lamichhane obtained Nepali passport while he was still a US citizen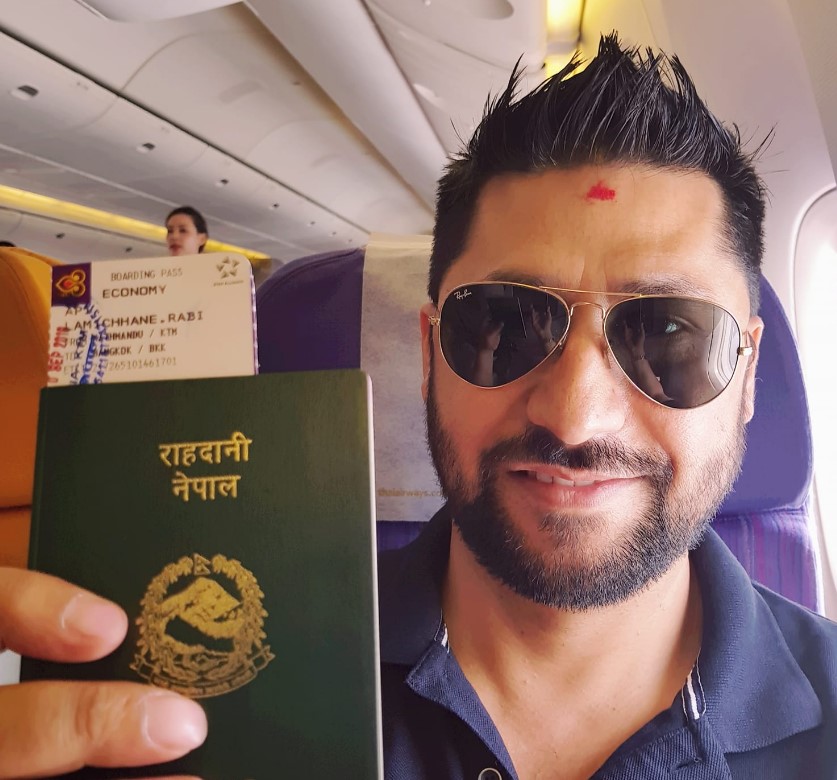 In a landmark verdict, the Supreme Court of Nepal has ruled that Deputy Prime Minister and Home Minister Rabi Lamichhane cannot remain a member of the House of Representatives without acquiring Nepali citizenship.
Lamichhane, also the president of the Rastriya Swatantra Party, was elected as an HoR member from Chitwan-2 in the general election held on November 20, 2022. Last month, he was appointed as Deputy Prime Minister and Home Minister in the Council of Ministers led by Pushpa Kamal Dahal Prachanda.
But 32 days after his controversial appointment ignited concerns over a conflict of interest, Lamichhane was deemed unfit to remain an MP. Which means he cannot remain a minister either.
The constitutional bench maintained that Lamichhane is legally unqualified to become a member of the lower house of Parliament because his 1994 Nepali citizenship turned void after he became a US citizen in 2014.
Lamichhane did not obtain a new Nepali citizenship before contesting in the election, the verdict said.
Walking out of the Home Ministry on Friday evening, Lamichhane told reporters: "I welcome the verdict. I accept it." When asked about his next move, he reacted, "I've become a non-citizen now, I don't have a reply."
Court documents show that he remained a US citizen from 2014 to 2017. He returned to Nepal in 2014 on a relation visa. The following year, in 2015, he acquired a Nepali passport using his old citizenship – but without surrendering his US passport.
During Friday's hearing, a judge asked one of his lawyers why he obtained a Nepali passport while he remained a US citizen. The lawyer could not furnish a convincing reply.
Friday's verdict means Lamichhane will have to formally acquire Nepali citizenship before facing the electorates. It also means that Chitwan-2 election results are no longer valid and that the Election Commission will have to do re-polling there in the near future.
The verdict also means that Lamichhane can no longer remain President of RSP, which was formed seven months ago. Nor can he remain Deputy Prime Minister and Home Minister.
It clears the way for the former TV show host to reapply for Nepali citizenship on the next working day, Sunday.
The constitutional bench comprised acting chief justice Hari Krishna Karki and judges Bishwambhar Prasad Shrestha, Ishwor Prasad Khatiwada, Ananda Mohan Bhattarai and Anil Kumar Sinha.
The verdict read: "Defendant Rabi Lamichhane does not seem to have completed the legal process to obtain Nepali citizenship after quitting US citizenship, this means he can no longer remain an elected member of the House of Representatives."
Since he can no longer remain an MP from Chitwan-2, it said, his certification as a candidate and as an elected MP is deemed null and void as per Article 133 (2) and (3) of the Constitution of Nepal.
The petitioner alleged that Lamichhane not only failed to surrender his Nepali citizenship after obtaining US citizenship, but also reobtained a Nepali passport without renouncing his US passport.
If he so wishes, Lamichhane can immediately apply for Nepali citizenship.
Nepal's Citizenship Act clearly states that "any person who acquires the citizenship of a foreign country automatically loses Nepali citizenship." It does have a provision to reobtain citizenship for those who wish to renounce foreign citizenship.
Section 11 of the Citizenship Act says: "If any citizen of Nepal who has acquired foreign citizenship returns to reside in Nepal and submits a notification to the designated authority the evidence of renunciation of foreign citizenship, his/her Nepali citizenship shall be provided again once she/he submit the evidence of renunciation."
A person who has renounced foreign citizenship can apply for Nepali citizenship at the Home Ministry or the concerned District Administration Office. After studying the application, the authority can issue a new citizenship "containing the same details mentioned in the previous document".