Politics
Presidential Election
Ram Chandra Poudel has been elected Nepal's new President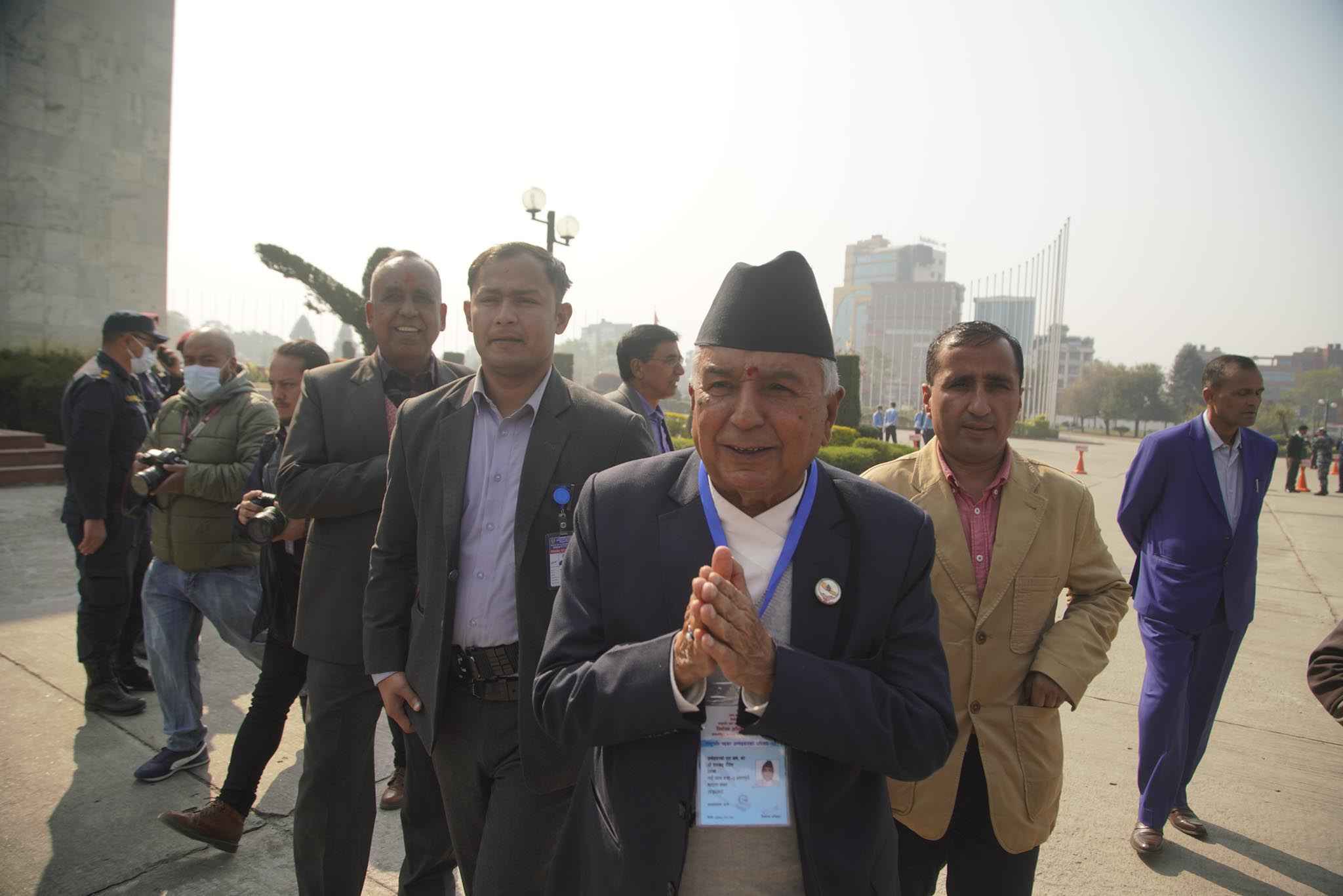 Nepali Congress leader Ram Cahndra Paudel has been elected Nepal's third President. Paudel polled 566 of 881 votes coming from the federal parliament and seven provincial assemblies.
As the ruling coalition's candidate, Paudel contested against CPN-UML contender Subash Chandra Nembang.
Paudel bagged 214 federal parliament votes and 352 from the provincial assemblies. His rival got 96 federal parliament votes and 162 votes from the seven provincial assemblies.
The election was held at the federal parliament in Kathmandu from 10 am to 3 p.m.
The vote counting started an hour after the election.
Rastriya Prajatantra Party and Nepal Workers and Peasants Party abstained from voting.