Politics
Presidential election
Deuba solicits UML vote for Paudel: Will, or should, Oli oblige?
A tip to Nembang: Fight not to lose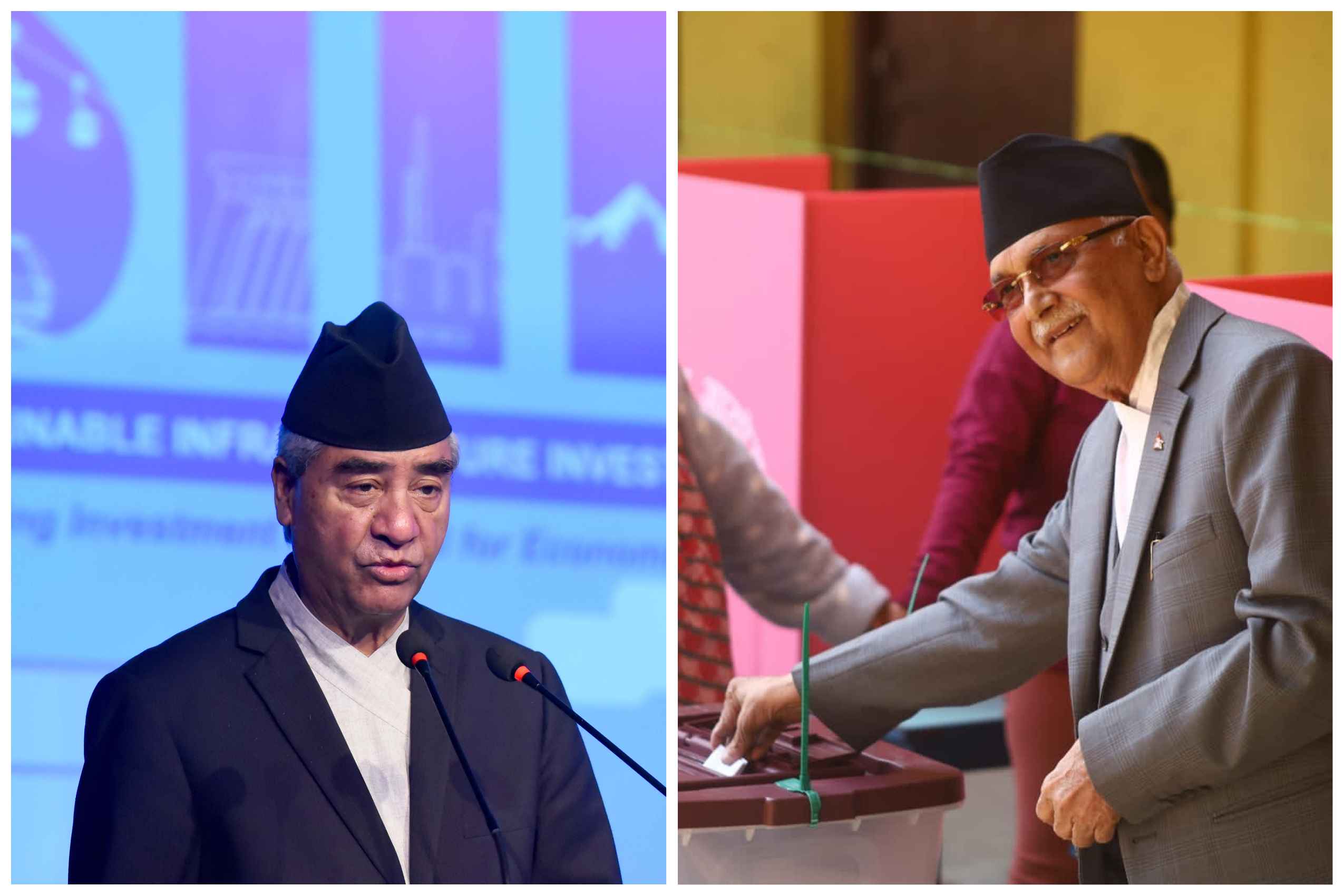 Nepali politicos are quite inventive for sure. They keep coming up with schemes that draw public attention and steal the news headlines.
The latest examples: Letter despatches soliciting votes for their party contenders in the presidential election due on March 9th.
Days after CPN-UML Chair KP Sharma Oli sent out as many as 17 letters to different political outfits, Nepali Congress President had his party's Chief Secretary deliver a request letter asking for UML votes in favour of his party, on Tuesday.
UML candidate and top Oli-aide for long Subash Chandra Nembang is contesting against Nepali Congress's Ram Chandra Paudel, who is probably the most respected amongst the current batch of top leaders.
Will – rather should – UML oblige?
Let's have a quick look at the political developments since Friday (February 24), the day Prime Minister Pushpa Kamal Dahal "Prachanda" parted ways with Oli. Dahal broke away from the alliance unconditionally accepting Paudel as the Congress's presidential candidate. Since then Paudel commands support of eight parties. Rastriya Prajatantra Party has expressed unhappiness about recent political developments.
At the time of resigning from the government in protest, RPP made it clear that it would not extend support to any party candidate. That's that. But we need not be surprised if the Rastriya Swatantra Party decides to throw its weight behind Paudel. All this leads to the fact that Paudel looks to be a clear favourite to win the presidential election.
The onus now lies on the UML leadership. While the UML's presidential hopeful is in the race, officially, Nembang only has fat chance to win against Paudel. Losing a presidential race against Paudel could likely dent his political prospects within UML and beyond. Should Nembang lose the election (which he will) he could as well lose respectability across the broader political spectrum, including the Legislature. The best bait for Nembang at this point perhaps would be to persuade the party leadership to withdraw from the race. For, Nembang is amongst the top UML leaders and commands widespread respect. The bigger the name, the bigger the fall.