Politics
Vice President Election
Election Commission hands Vice President election report to President
The President thanked the Commission for conducting the elections in a fair, impartial, and peaceful manner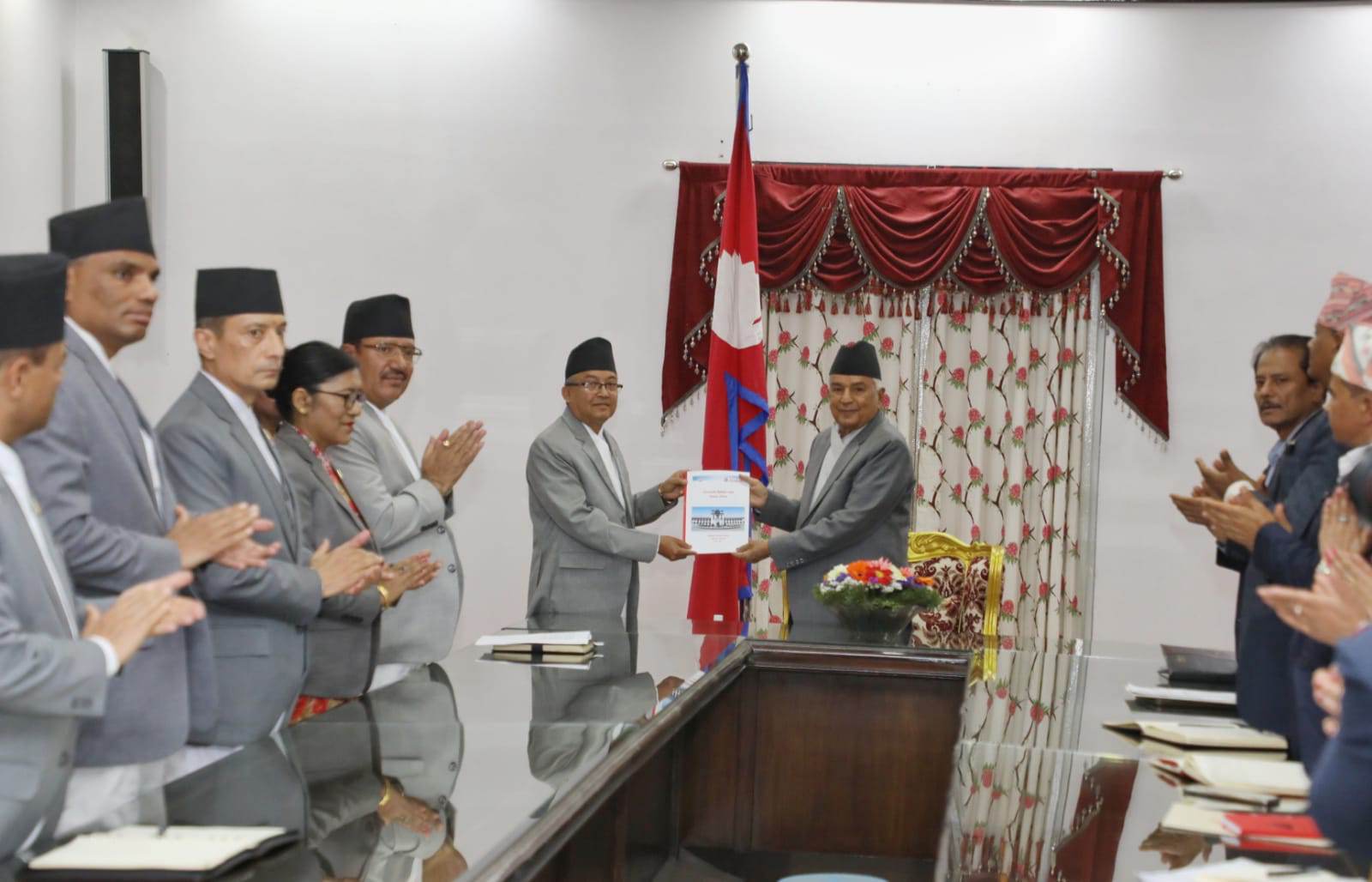 The Election Commission of Nepal submitted the report of the Vice President election held on March 17 to President Ramchandra Paudel on Sunday.
During a ceremony at the President's official residence, Chief Election Commissioner Dinesh Thapaliya handed over the report to Paudel.
Paudel expressed his gratitude upon receiving the report. The President thanked the Commission for conducting the elections in a fair, impartial, and peaceful manner.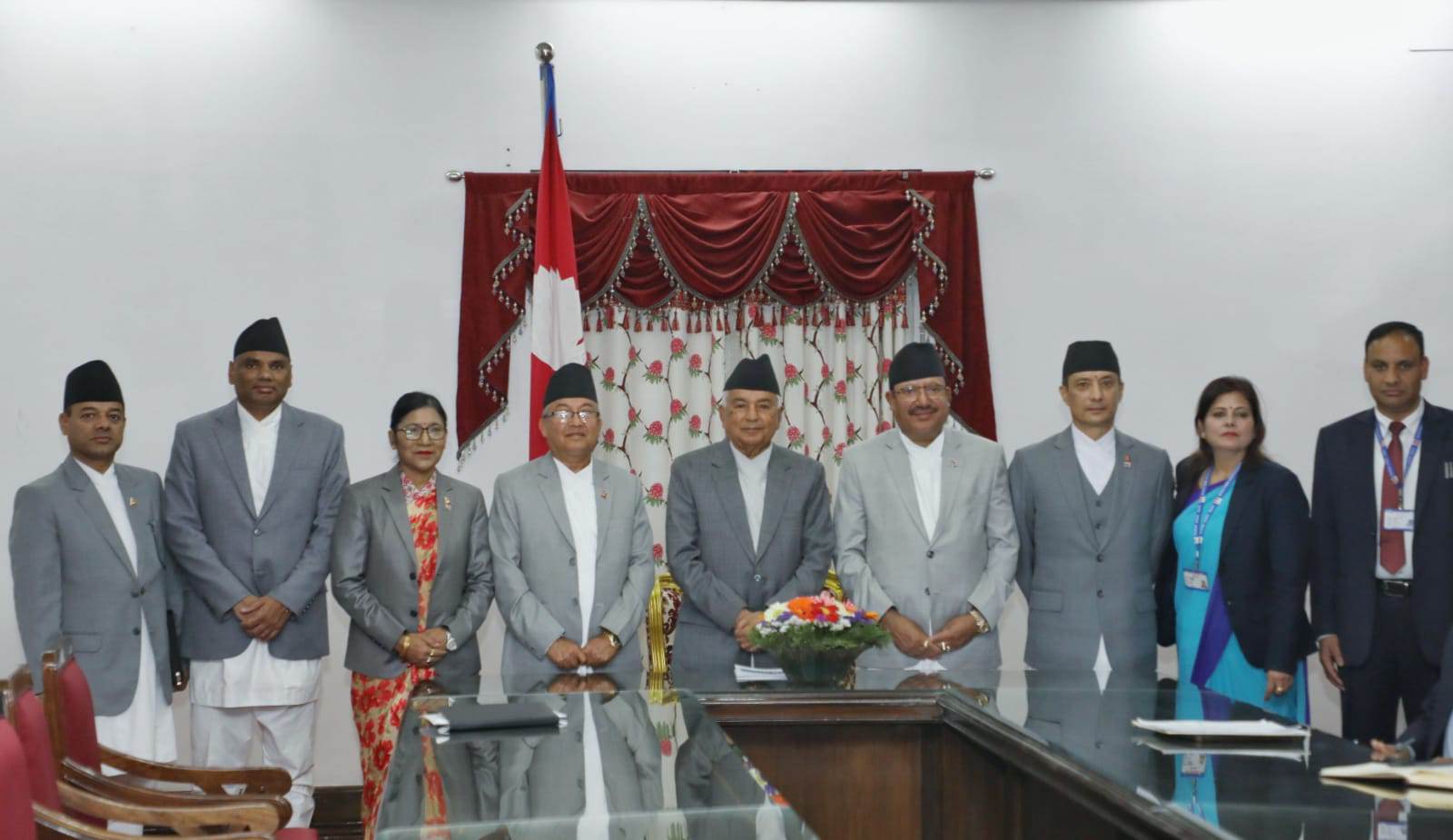 Chief Commissioner Thapaliya provided detailed information about the election year for the Commission and the Vice-Presidential election.
Thapaliya was accompanied by election commissioners Ram Prasad Bhandari, Janaki Kumari Tuladhar, Sagun Shamsher Jung Bahadur Rana, and Commission Secretary Gokarna Mani Duwadi.