Foreign Affairs
News Analysis
As western powers watch, China, India, Pakistan wish Prachanda well
China first to congratulate Nepal's new prime minister, followed by India and Pakistan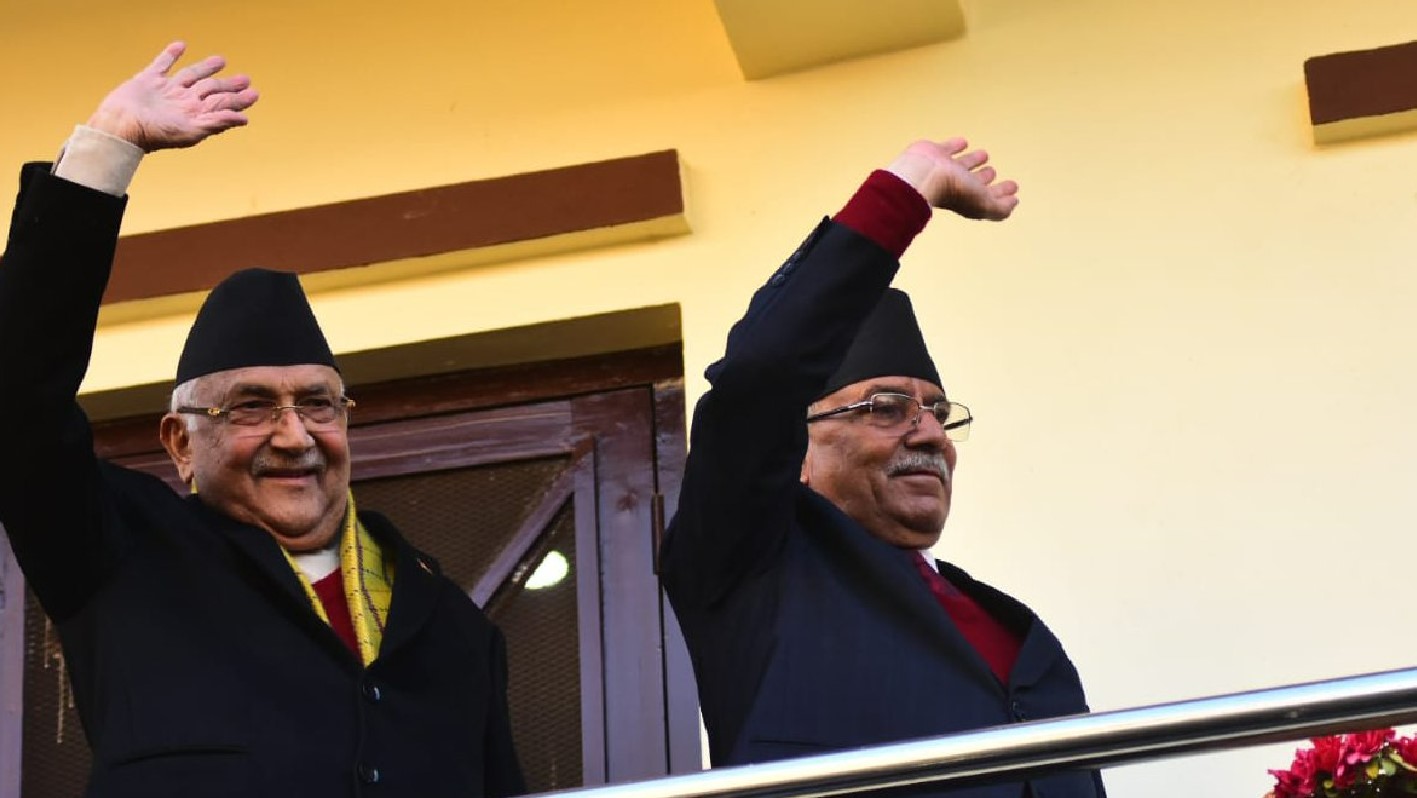 Pushpa Kamal Dahal Prachanda's dramatic appointment as prime minister with the backing of CPN-UML Chair KP Sharma Oli has shocked many politicians, particularly Nepali Congress leaders.
Most affected is Sher Bahadur Deuba who, refusing to offer prime-ministership to his alliance partner, vied for prime minister for a record sixth time.
But that was not to be - thanks to last-minute side-switching by the Maoist Centre party chief. It saw him suddenly become prime minister for the third time after brief stints in 2008 and 2016. All that became possible with Oli's last-minute masterstroke that eventually smashed the electoral alliance.
Prachanda's move to abandon the Nepali Congress-led five-party alliance and join the seven-party alliance led by the CPN-UML may have turned things upside down domestically. But internationally, there seems to be little or no problem.
Western powers such as the United States and the United Kingdom are naturally a world away from the Himalayas. They seem to be watching and taking time to write a congratulatory note.
Meanwhile, China and India became the first nations to congratulate the newly-appointed prime minister.
If Twitter messages are anything to go by, the Chinese Embassy in Kathmandu became the first foreign mission to congratulate Prachanda. China's congratulatory notes, posted at 8:46pm and 9:02pm, were followed by that of Indian Prime Minister Narendra Modi at 9.36pm.
The Chinese Embassy - @PRCSpoxNepal - tweeted: "Warmly congratulate Chairman Prachanda on being appointed as [the] 44th Prime Minister of Nepal." Technically, the embassy could represent President Xi Jinping – who is not on Twitter.
In less than an hour, Modi - @narendramodi - tweeted: "Warmest congratulations @cmprachanda – Prachanda - on being elected as the Prime Minister of Nepal. The unique relationship between India & Nepal is based on deep cultural connect & warm people-to-people ties. I look forward to working together with you to further strengthen this friendship."
Pakistan's message came the next day. Prime Minister Shehbaz Sharif's note, posted on Twitter the next day, at 12:17pm Monday, read: "Heartiest felicitations to Rt Hon'ble Pushpa Kamal Dahal Prachanda on becoming Prime Minister of Nepal. As regional partners, Pakistan & Nepal enjoy cordial relations. I look forward to working with him to further strengthen our bilateral ties & regional cooperation."
Decoding such notes can be a difficult task. But Sharif's note comes at a time when the South Asian regional grouping, SAARC, remains inactive, with Kathmandu playing host to the last summit going as far back as 2014.
But the rapid Chinese response could indicate that Beijing is content with a communist-led government in Kathmandu that includes both the Maoist Center and the UML after the 2022 general election.
It's no secret that Chinese leaders have consistently urged Nepal's fractured communist parties to remain united in recent years.
That, coupled with domestic political compulsions - again engineered by Oli, led to the formal unification of UML and Maoist Centre on May 17, 2018.
Then Nepal Communist Party (NCP), not to be confused with Communist Party of Nepal, was born.
But that didn't even last three years. The main reason was the well-known one-upmanship between Oli and Prachanda, who both eyed the prime minister's chair. That came to a head on Dec 20, 2020, when Oli - at the height of bitter internal feuds - called on President Bidhya Devi Bhandari to dissolve the House of Representatives.
That effectively marked the beginning of the end of NCP, or the unified Nepali communist party that Chinese leaders found easier to do business with.
As neighbours and western powers watch, analysts wonder if Prachanda will be keen to bring Madhav Kumar Nepal-led CPN-US - another breakaway faction of NCP - on board. That's unclear as yet. What's clear is this: as he leads a rainbow-like coalition government, his moves will be keenly watched.