Politics
JOCKEYING FOR HOT SEAT
Deuba looks to be the PM, yet again
Nepal's politics stands at a crossroads as none of the political parties will have the magic numbers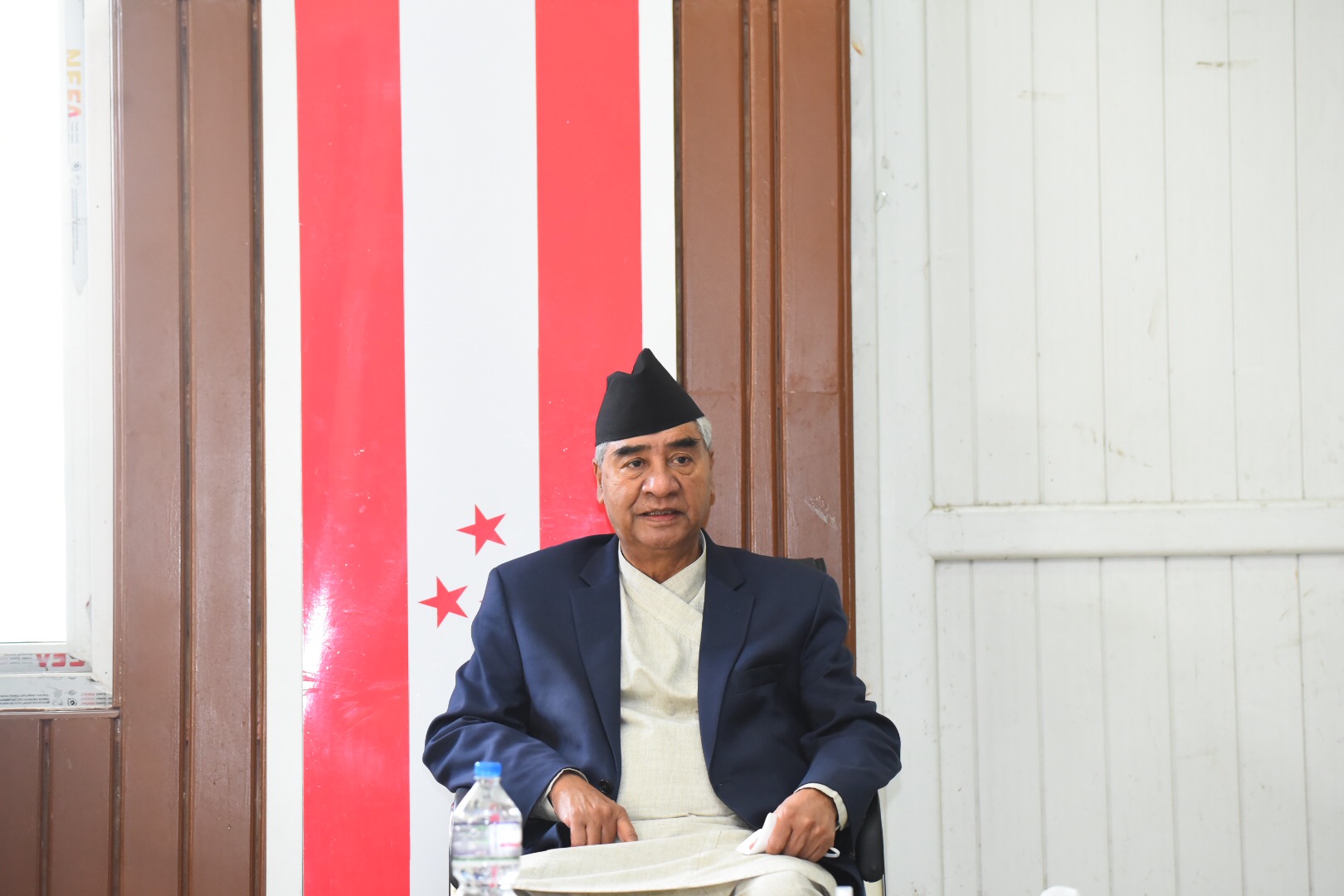 In a functioning democracy, the elections give a solution or at least help accelerate the speed of change. While the vote counting is still on 61 per cent of 17.9 million registered voters have spoken their minds. The message is loud and clear: The people want change. The electorate wants to see a change of guard.
But changing the guard is easier said than done.
Let's face it: The Constitution of Nepal guarantees that none of the political parties will – at least for the foreseeable future – be able to secure the magic numbers to form a majority government. The Proportional Representation system elects 40 percent of lawmakers in the federal parliament and seven provincial assemblies.
Like it or not, the coalition government is a reality. Nepali Congress President Sher Bahadur Deuba and CPN-UML Chairman K P Oli know it precisely.
Maoist supremo Pushpa Kamal Dahal sees an opportunity even as his party has been cut to size.
Nepal Communist Party Chair Madhav Kumar Nepal is keeping an eye on the developments rather helplessly as he knows he is a spent force and won't have much say in the horse-trading. The only solace for Nepal is that his support still matters to Deuba and Oli. Comrade
Jhala Nath Khanal is left behind licking his wounds after being defeated in his home constituency by one of his former aides. Khanal's outbursts criticising the Nepali Congress indicate he'll take a long time to come to terms with his loss.
For a moment, Babu Ram Bhattarai appeared acting pretty smartly in conceding his home constituency of Gorkha-2 to Dahal to secure a seat for his daughter Manushi Yami Bhattarai from Kathmandu-7 on a Maoist ticket. The design was foiled by the voters there.
The hot seat
So, who is the next prime minister?
Well, everyone is left guessing. The Nepali Congress has at least three prime ministerial hopefuls: Deuba, General Secretary Gagan Thapa and Sashanka Koirala. The number could go up to five or six if Ram Chandra Poudel and Dr Shekhar Koirala were to announce their intent in so many words.
Irrespective of how many contenders there are or will be within the NC, party President Deuba looks to be the front-runner, though. Reason: The ruling coalition appears on course to get close to the magic number of 138. Deuba knows best the art and craft of the game of coalition politics.
Within his Parliamentary party (which appears heading for 89 seats in the Lower House), Deuba will have the backing of the majority of lawmakers even as some of his close aides have lost the election this time.
In the run-up to the election, Gagan Thapa pronounced so powerfully that he would contest against anyone for the Parliamentary Party Leader position. He won the election convincingly but, going by his recent public statements, his determination to vie for the premiership – in this case, against Deuba – appears to have declined.
Fellow General Secretary Bishwa Prakash Sharma, who also got elected on his third attempt from his home constituency of Jhapa-1, did state he would propose Gagan as the prime minister in the new parliament. Not that Sharma has been silent post-election, but he has not been heard much. This seems to suggest Deuba is the prime minister in the making – like it or not.
Deuba won't stand a chance only on one condition: coming together of Oli, Dahal and Nepal. As things stand, this looks to be a remote possibility.
Call it a political mess created by the election.