Politics
News Analysis
Despite losing many seats, why KP Oli thinks CPN-UML is a winner
While congratulating UML's winners, Oli defends his party's electoral performance - 78 seats, down from 121 in 2017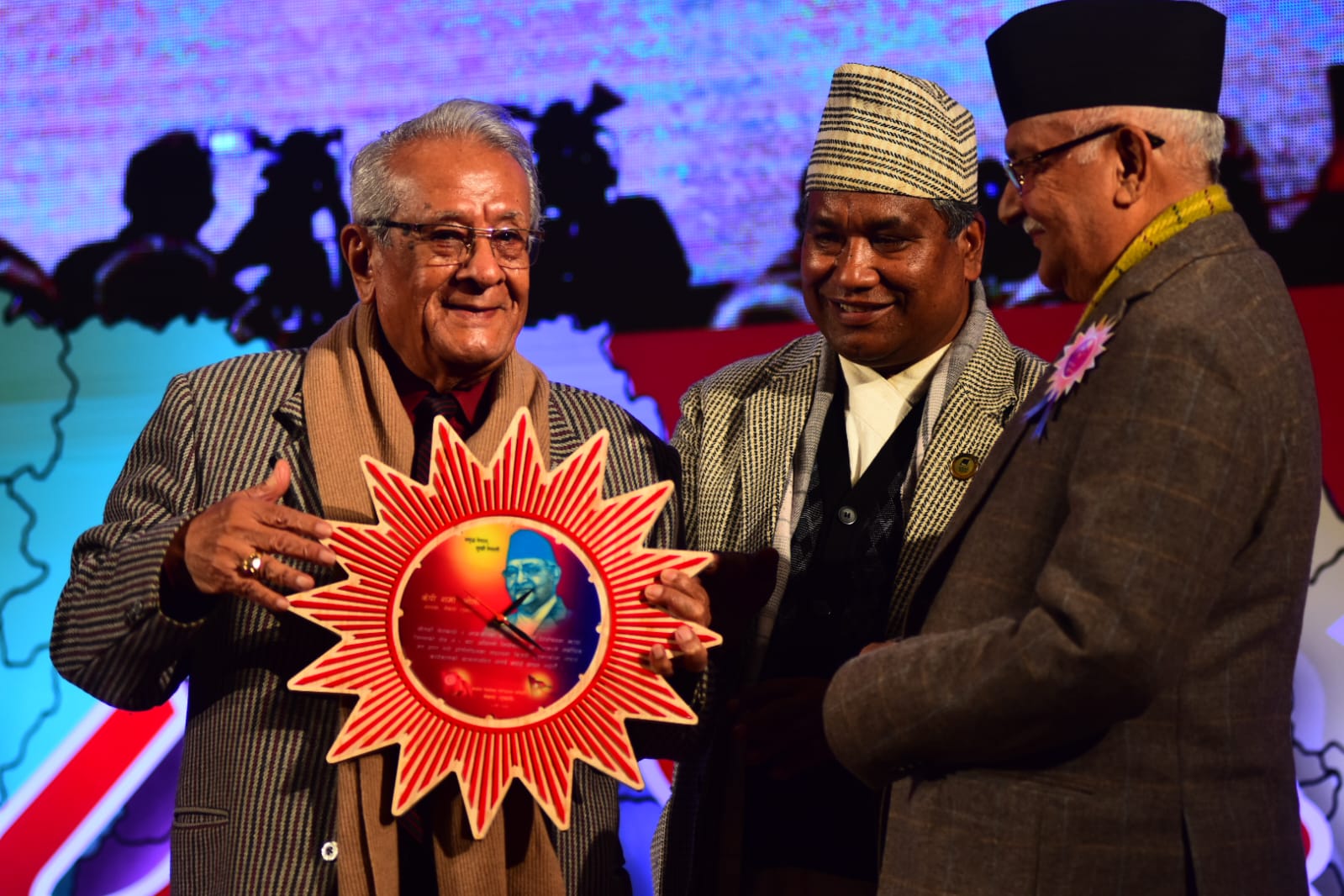 Despite faring badly in the general election, CPN-UML Chair KP Sharma Oli thinks his party did not lose the election, and that it won the poll against all odds, including "conspiracies and rigging".
Speaking at his party gathering organised to congratulate newly-elected MPs, Oli went on to accuse his opponents of "misusing state power" to defeat UML candidates.
CPN-UML won 78 out of 275 House of Representatives seats in the general election held on November 20. The number is down from 121 in the 2017 election, when CPN-UML won 121 seats - and the left alliance commanded a total of 174 seats.
Then CPN-UML became the largest party in the House of Representatives. And Oli, as a leader of the left alliance, led a coalition government. Then Oli and CPN-MC leader Prachanda also agreed to formally unify their parties into Nepal Communist Party (NCP).
But that never happened.
This time around, the largest party, Nepali Congress, has won 89 seats. It's aiming to lead the new government with support from its alliance partners, including CPN-Unified Socialist, CPN-MC and Rastriya Janamorcha, and newcomers such as Janamat Party.
Power-sharing negotiations between political leaders have already started after President Bidhya Devi Bhandari called on the parties to form a new government by Sunday, December 25.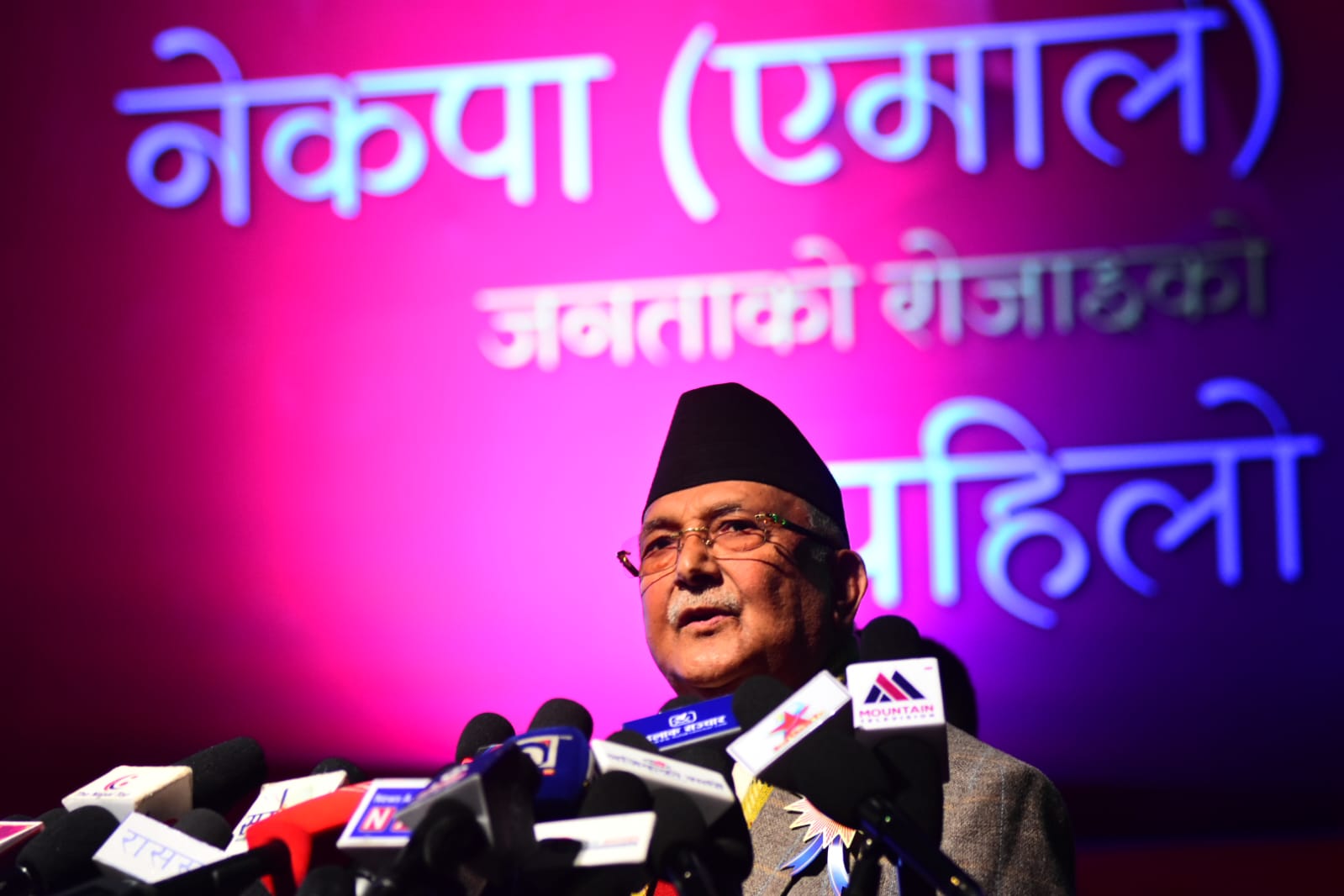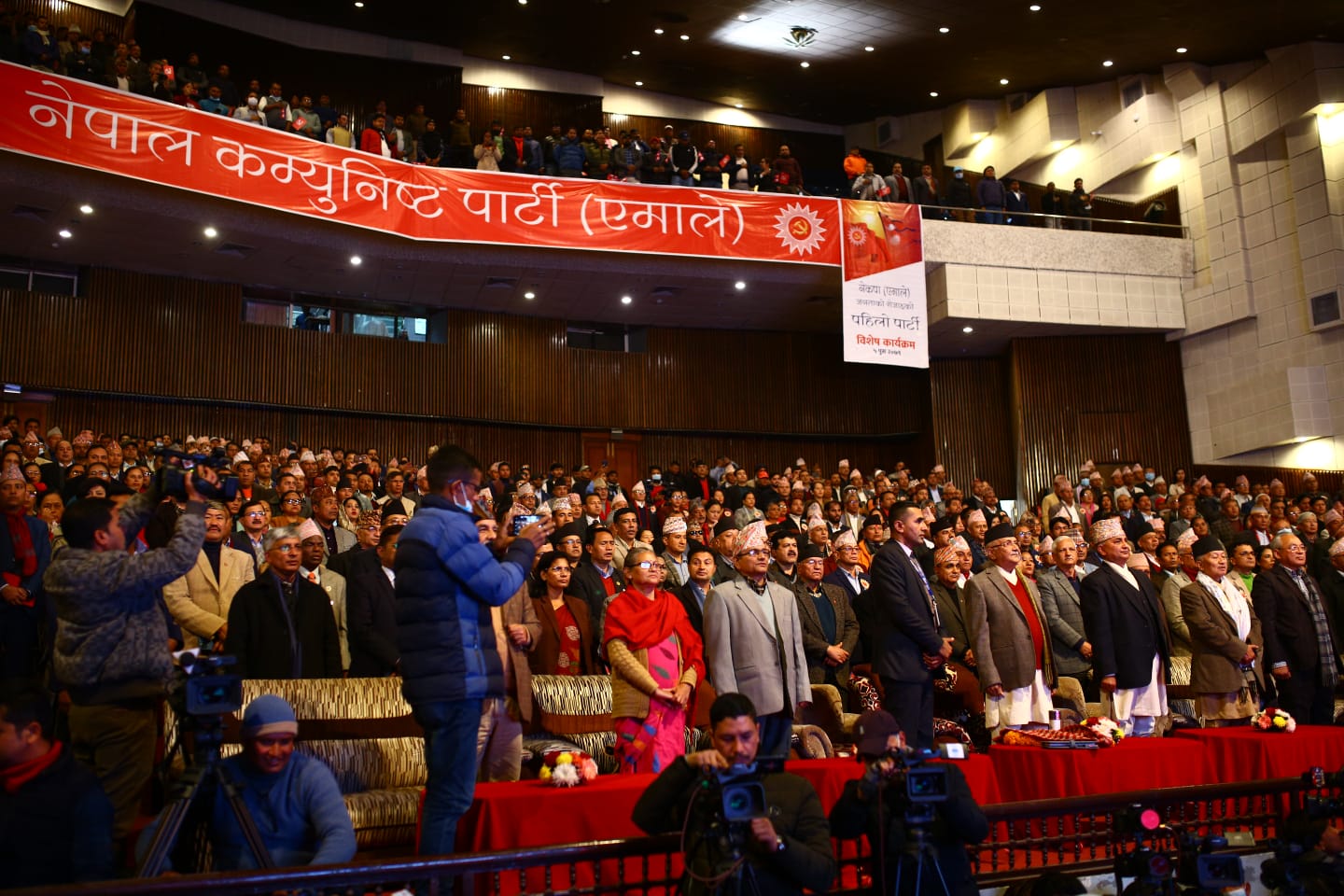 But KP Sharma Oli - who on Monday was elected UML's parliamentary party leader unopposed - said his party will not "participate in that dirty game" of forming or breaking a new government. "We don't want to form a government in such an inappropriate manner," Oli added.
His statement contradicts reports that his party is struggling to form an alternative alliance, by roping in CPN-MC, which is part of the ruling alliance led by Nepali Congress Chair Sher Bahadur Deuba. It's unclear if CPN-MC has given a green signal to UML.
On his party's electoral performance he said: "We have not lost the election. We have won it. We must not lose. When we lose our ambition will lose, the nation's dream will lose and our destination will lose."
He continued: "Remember the predictions? [They claimed they would] make us lick the soil, lick the dust, and make us disappear. Now they don't need torch lights to search CPN-UML. Everyone can see our speed and our movement."
If his party hadn't been attacked from all sides, he claimed that CPN-UML would now have been in a position to form a stable government for the next five years.
Ironically, it was Oli, who as Prime Minister in early 2021, recommended dissolution of the House of Representatives following bitter power-tussles within the ruling alliance, particularly Prachanda and Madhav Kumar Nepal.
Oli's move didn't just dash hopes for a stable government lasting a full five-year term, but also stymied plans to unify communist parties. Later, the Supreme Court reinstated the House, where a new coalition was formed that elected Deuba as Prime Minister.