Travel & Tourism
Kashi Diaries: Part II
Little Nepal in the heart of Varanasi
Read the intriguing bit of history surrounding the Nepali Pashupatinath temple in the heart of Kashi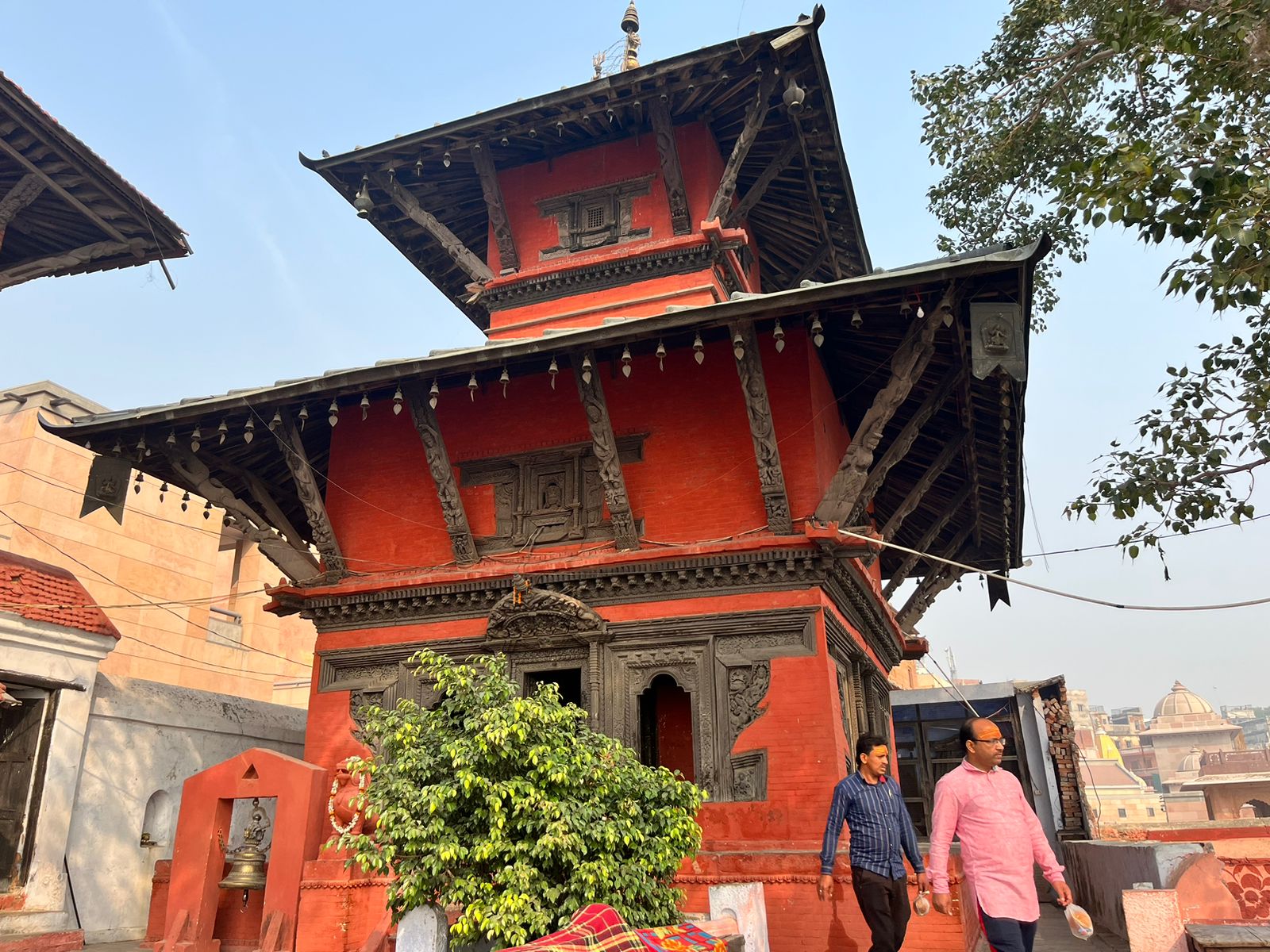 Also Read: Kashi Diaries: Part I - Varanasi is not far

Kashi's Ghats begin attracting devout Hindus and visitors even before dawn. Some of them come to offer prayers or practise Yoga, but others come to see the pinks and yellows of sunrise reflected on the Ganga. In the words of a local restaurateur, "at sunrise the Ganga appears as if she's donning a pink sari before going to see Lord Vishwanath [Shiva]".
Often the congregation is international. Needless to say, Kashi's Ghats apparently boast representations from every corner of the subcontinent. Can Nepal be an exception? Definitely not. A Nepali Ghat with a little Pashupatinath temple is situated in the heart of Kashi.
After a long walk from Assi Ghat, past at least two dozen Ghats, you can reach Lalita Ghat, famous for its little temple of Lalita-Gauri. The Nepali temple stands nearby, right at the entrance to the magnificent Kashi Vishwanath temple premises.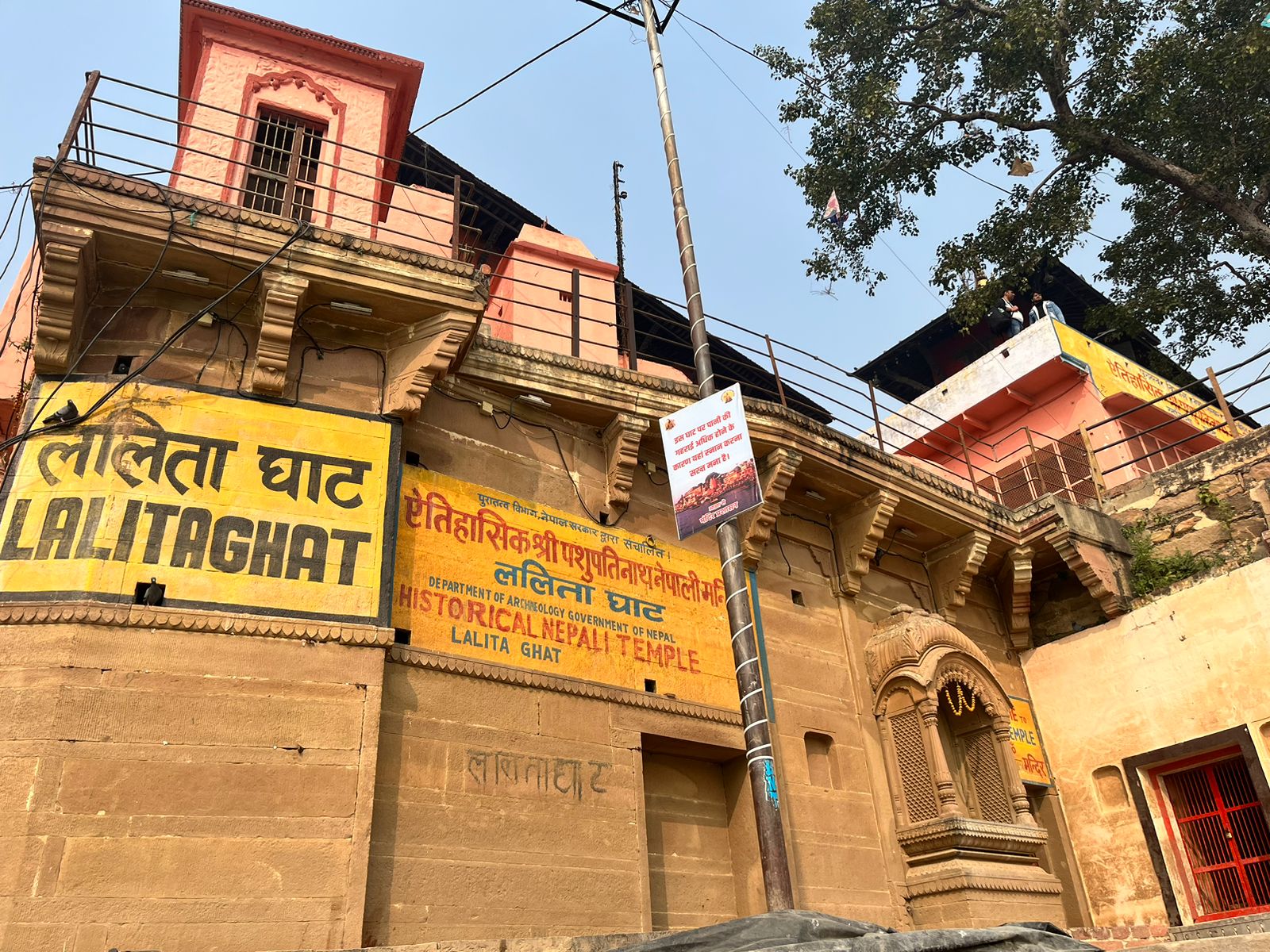 Texts on the wall of Lalita Ghat read: Pashupatinath Nepali Temple, operated by Department of Archeology, Government of Nepal. A small door leads to stairs that take visitors to Samrajeshwar Pashupatinath temple. An entrance fee or Rs20 is expected. The temple was built by King Rana Bahadur Shah around 220 year ago. More on that intriguing bit of history a little later.
An old Kathmandu-style two-storied Dharmashala building – with carved wooden doors and windows – appears nearly attached to the main temple. A Peepal tree stands near the edge of the premises overlooking the Ganga. In a distance, past the wide stairs leading to Viswanath temple, several corpses burn over pyres placed on the cremation Ghats of Manikarnika (named after a queen of Jhansi).
Chitralekha Neupane is among the handful of Nepalis seen in the Nepali temple premises. She is busy reading a Hindu scripture. Apologetically, I disturb her for a brief chat. Smiling, she looks at us. Born and raised in Dingla, Bhojpur, the 86-year-old came to Kashi from Assam in northeast India where she was married off.
In 2002, I had a chance to visit Dingla, where I also visited a small temple dedicated to Yogmaya Neupane (1867-1941), a poet and a women's rights activist. By jumping into the Arun River, Yogmaya and 67 of her disciples reportedly committed the biggest mass suicide or Jal-Samadhi in Nepal's history.
I wonder if Chitralekha comes from the same family. She doesn't know if she does. And I wonder if she likes the Nepali temple premises. She keeps her story brief: "Yes, I do. You see, I have a family of 40-50 people back home. I could come here to Kashi because I'm lucky. I want to die here because Hindus believe that those who die in Kashi go to heaven."
"But I don't know what plans Lord Shiva has for me."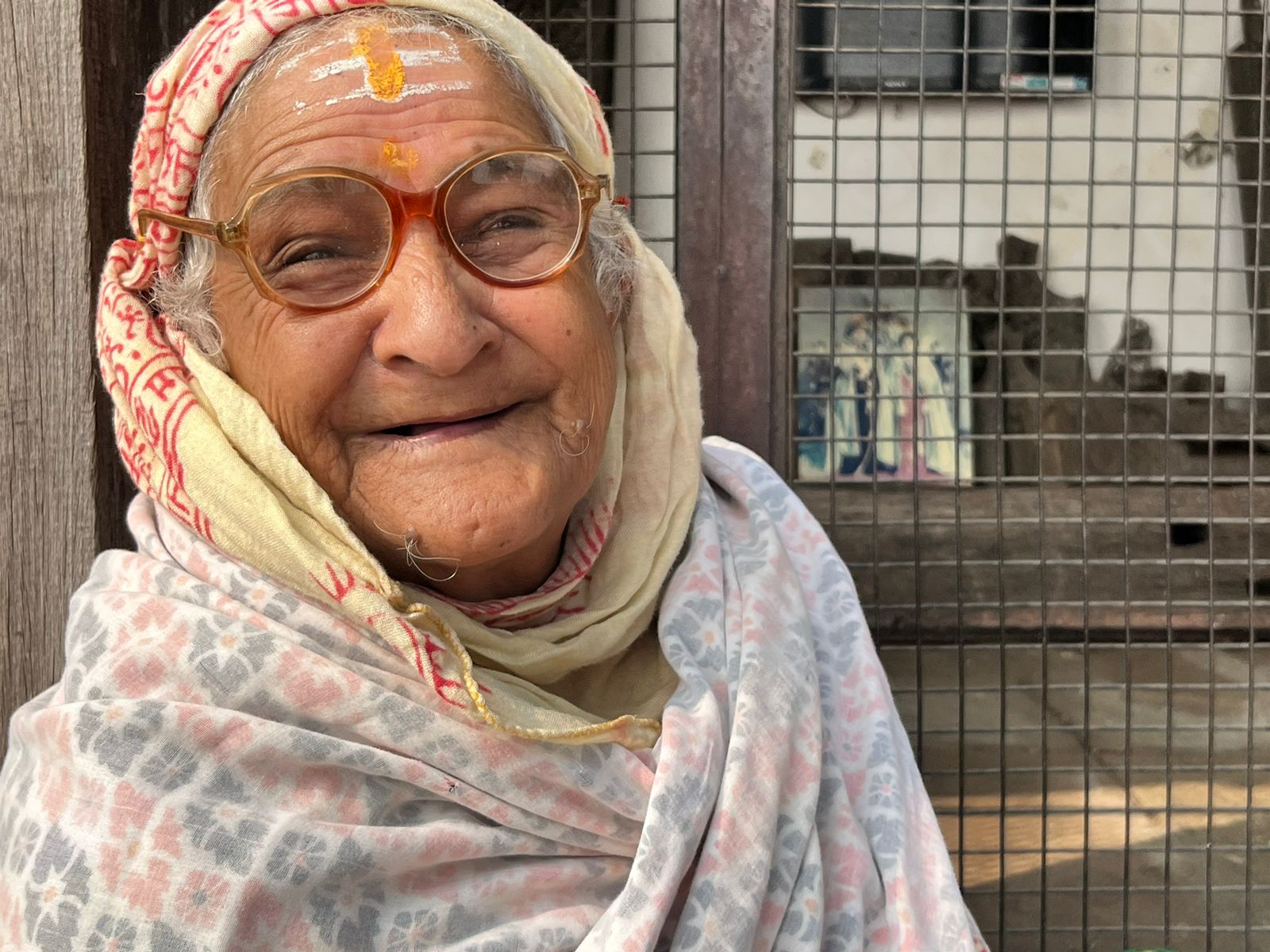 Hindus believe Kashi is where Lord Shiva lives – and it is where Goddess Sita and numerous other deities live. Kashi Vishwanath temple is dedicated to Shiva, also called 'Vishveshvara'. The temple has survived demolition attempts by Muslim rulers, including Mughal Emperor Aurangzeb (1618-1707) who built the Gyanvapi mosque in the temple premises in 1669.
Yet the temple, rebuilt in 1789 by a Maratha ruler, Ahilyabai Holker, of Indore, stands tall. And its dome contnues to shine - thanks to one tonne of gold donated by Maharaja Ranjit Singh of the Sikh Empire in 1835.
The holy mosque is still there. But successive Hindu and Sikh rulers of north India later came to rescue and rebuild Vishwanath temple. Now, with Hindu nationalist BJP's Narendra Modi in power as prime minister of India since 2014, the entire Kashi corridor is being redeveloped with billions of rupees being poured. The Ghats and temples are being spruced up too.
The Pashupatinath temple at Lalita Ghat can't be an exception. A separate project is underway to redevelop its premises. On April 3, 2022, Prime Minister Sher Bahadur Deuba and the Chief Minister of Uttar Pradesh, Yogi Adityanath, offered worship at the Nepali temple and laid the foundation for an Old-Age Shelter worth millions of rupees. But work hasn't started yet.
The historical temple - also called Nepali Mandir - was built during the four-year exile – (1800-1804) of King Rana Bahadur Shah (1777-1806) who, on-and-off chose ascetic life as "Nirgunanda" sage.
Historical accounts suggest that the grandson of Prithvi Narayan Shah, Rana Bahadur, was forced into exile in British-ruled India because of a bitter dispute in Kathmandu Durbar. The feud was partly over his plan to reclaim the throne after having abdicated it – quite erratically and controversially - in favour of the son of his third wife, Kantavati Jha. But her son, King Girvan Yuddha, died young, at the age of 19, precipitating a political crisis.
The ensuing squabbles and power tussles among courtiers saw Rana Bahadur Shah exiled to Kashi. In Kashi, Rana Bahadur Shah was accompanied by his close confidante, Bhimsen Thapa, who later went on to become Nepal's first prime minister, and first wife, Rajrajeshwori. His second wife, Subarnaprabha, stayed back to guard the throne.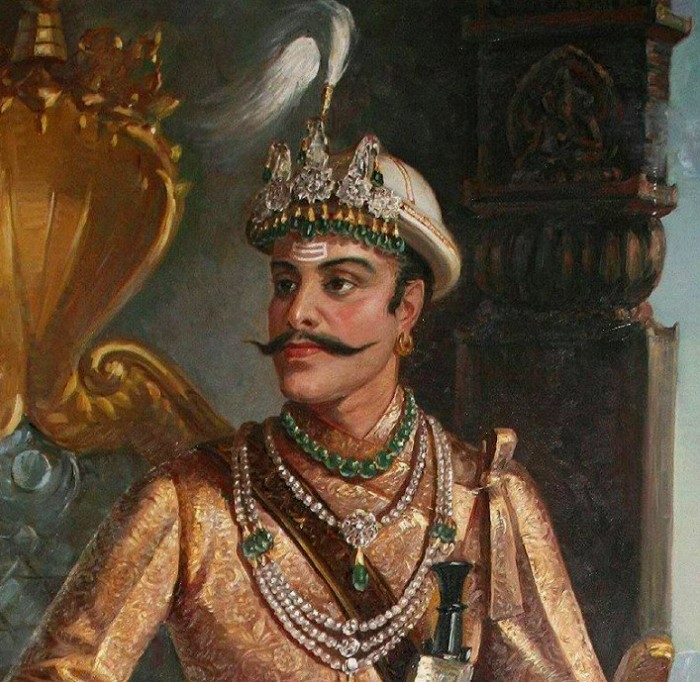 Around 1806, Rana Bahadur Shah, returned to Kathmandu and was reinstated as the King. And he started to take revenge against his foes. That eventually led to his tragic end, when his stepbrother, Sher Bahadur Shah, beheaded him, igniting more violence in Kathmandu Durbar. The Bhandarkhal massacre which followed Rana Bahadur's beheading saw the killing of 77 men within a span of two weeks. Sixteen widows followed their husbands to their funeral pyres upholding the practise of Suttee – that Nepal abolished in 1920.
***
Most pilgrims visiting the Nepali temple at Lalita Ghat, obviously, will know nothing about the tragic death of its builder. They may know little about Kathmandu's Kashi connections. In his 22-year-old article published in Nepali Times, Nepali author Prakash A Raj, who spent years in Kashi, declares: "No other city in India has closer historical and cultural ties to Nepal than this holy city on the banks of Ganges."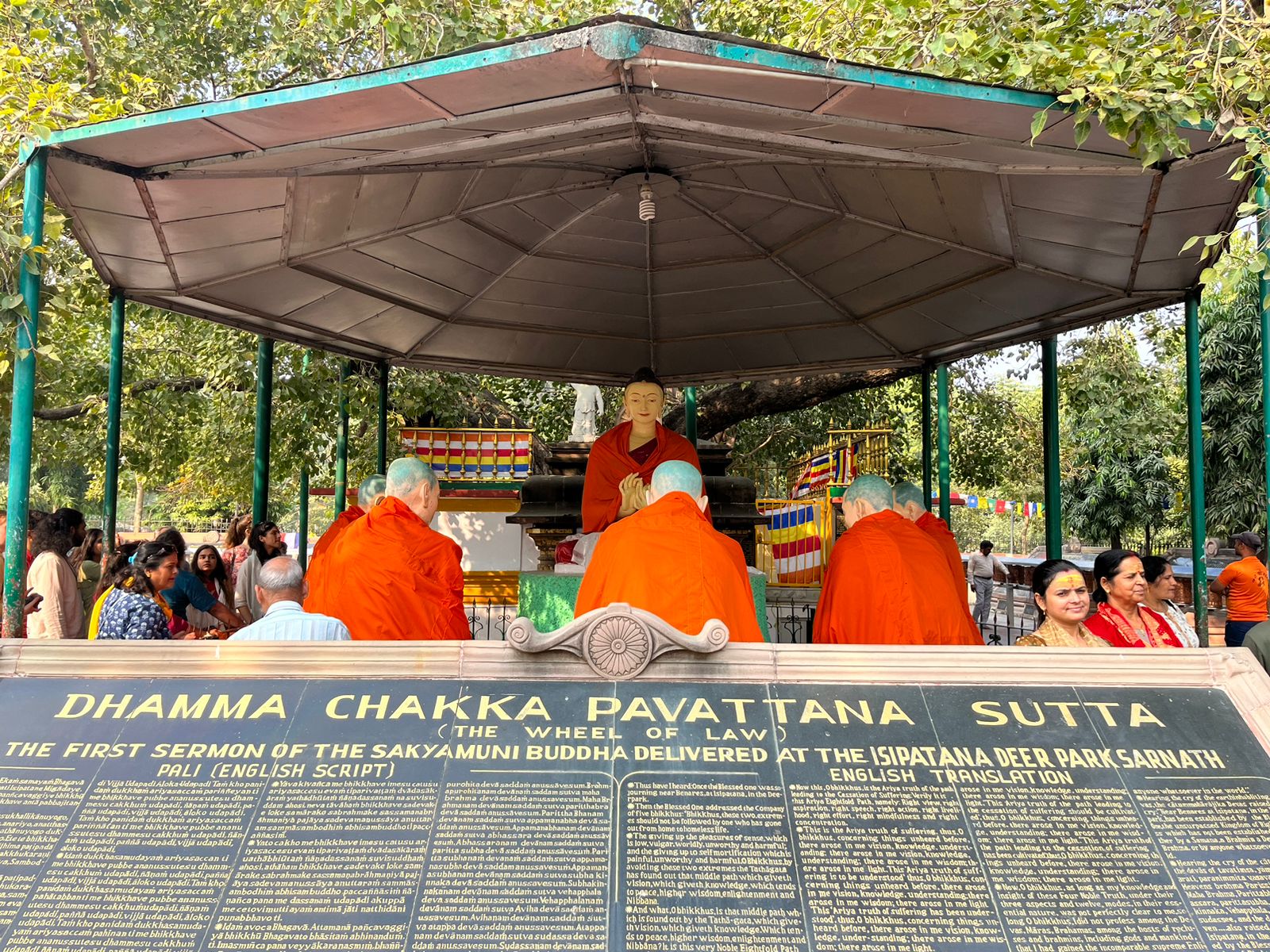 Starting from Siddhartha Gautam Buddha, born in what now is Nepal who picked Sarnath in Kashi to give his first sermon, Raj notes, numerous Nepalis have ties with the city. Other royalties who opted for Kashi-Bas at the sunset of their life include: Queen Rajyalakshmi, the junior consort of King Rajendra (grandson of Rana Bahadur Shah); and Ranjit Malla, the king of Bhaktapur, who reportedly moved here to forget the trauma of his defeat to Prithvi Narayan Shah.
The famous Kashi (Banaras) Hindu University campus sprawls on the south side of the city. "It takes nearly two hours to drive around the campus area," Sanjay Jaiswal, the auto-rickshaw driver, tells us, entering the main gate of one of South Asia's oldest educational institutions. "It's that big." En route to the University's own Kashi Vishwanath temple, several faculty buildings come into view.
But long before the University was established in 1916, Kashi remained a famous hub for education. The city attracted numerous Nepali Sanskrit scholars too. They include: the first poet of Nepali language, Aadikabi Bhanubhakta Acharya; young poet or Yubakabi Motiram Bhatta who popularised Bhanubhakta's works; and several other Sanskrit scholars. So profound was the Nepali presence here that even the first Nepali-language newspaper, Gorkha Bharat Jeewan, was published in this city in 1815. Also, the first Nepali books were published in the printing presses here.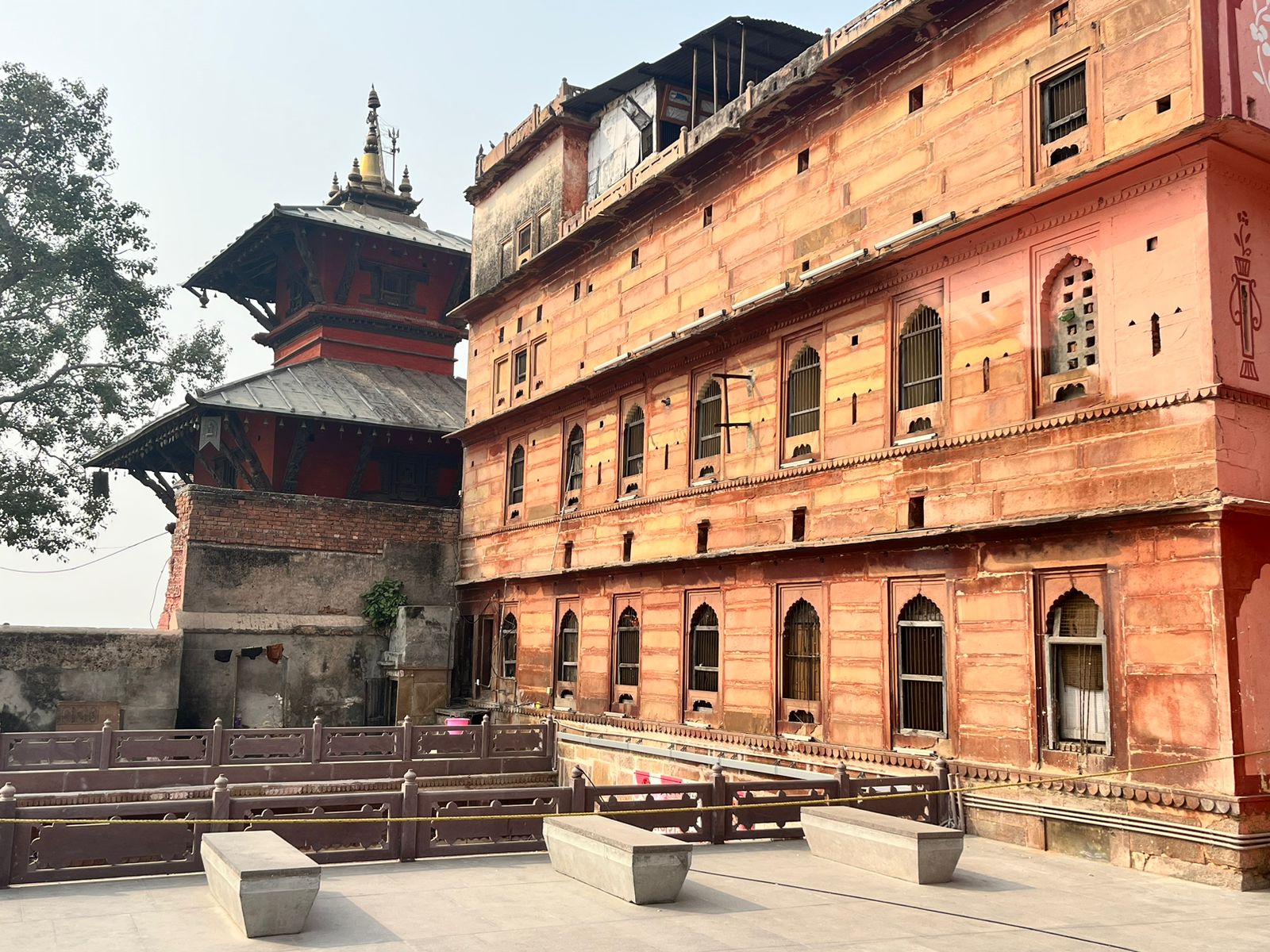 In the run-up to the first movement for democracy before 1950, the city hosted several Nepali Congress leaders including BP Koirala, Krishna Prasad Bhattarai and Communist leaders Man Mohan Adhikari and Madan Bhandari, to name a few. KP Bhattarai famously got addicted to Paan in Benaras. The leaders were primarily based in Kolkata and Benaras.
BP Koirala (1914-1982), in fact, got his name from Kashi's chief deity Vishwanath, who is also called Bisweshwar, because Koirala was born in the city, according to author Prakash A Raj. But post 1950 movements which followed more political movements in 1990 and again in 2006, Nepal's primary attention appears to have shifted to Delhi and other capitals. Yet the legacy of Kashi lives on. The city and its sacred river, the Ganga, continue to attract Nepalis, although the river meets Mahakali (Sarada), Karnali, Gandaki and Koshi further downstream near Patna in Bihar.
Also Read: Kashi Diaries: Part I - Varanasi is not far
(All photos except that of Rana Bahadur Shah by Surendra Phuyal)