Travel & Tourism
Kashi Diaries: Part I
Unlike in Prithvi Narayan Shah's time, Nepalis no longer need to travel 500km on foot, or on horseback, or animal-drawn carts to reach Kashi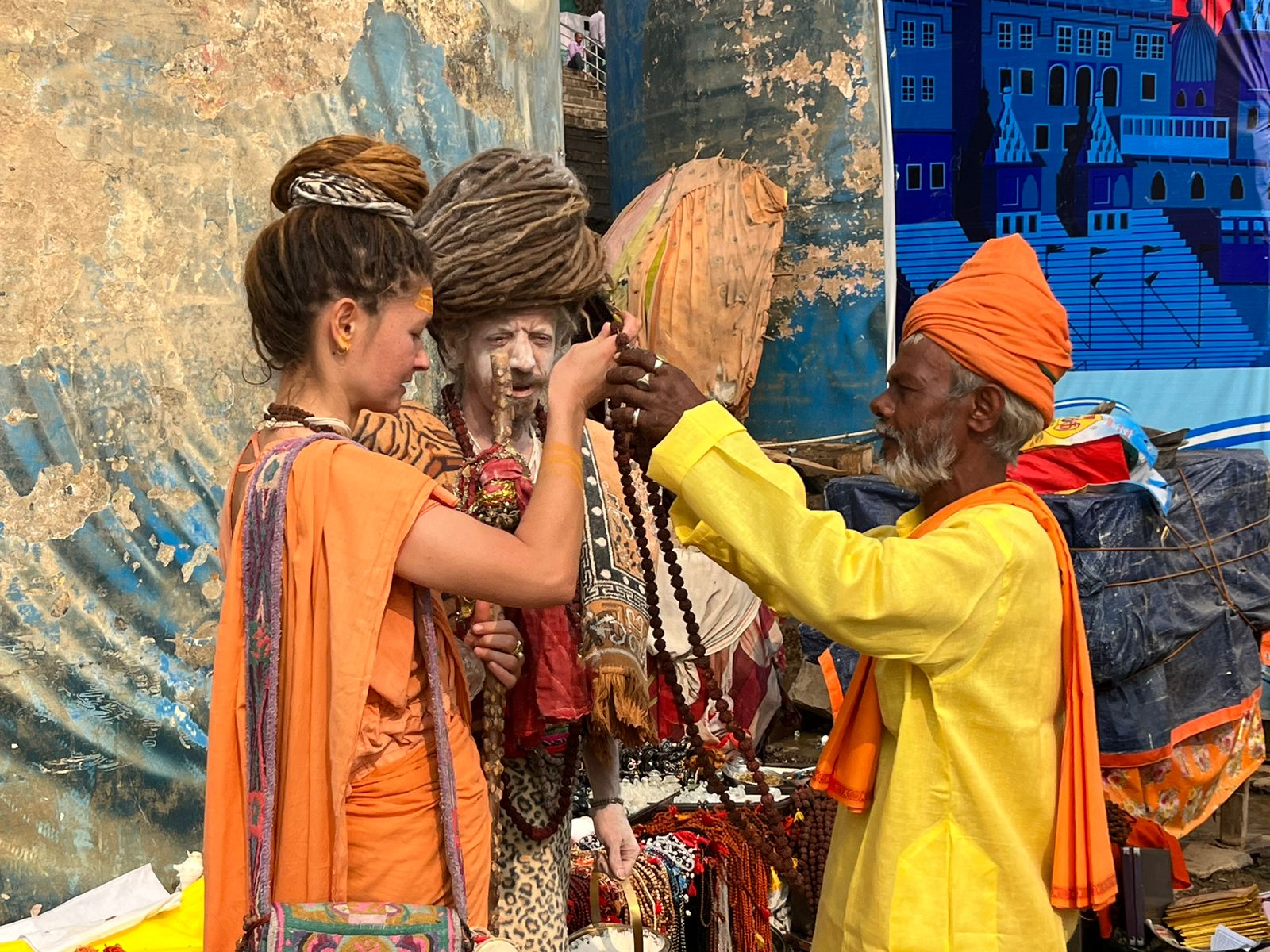 From royalties to commoners, many Nepalis share age-old civilisational ties with Kashi, or Varanasi in north India. The megacity where Hindus, Buddhists, Muslims and Christians live in perfect harmony is also called Benaras. Historical accounts suggest that Prithvi Narayan Shah, the founder of modern Nepal, visited the holy city, almost 275 years ago, in 1747, just before launching his military campaign to expand the Gorkha Empire. In the following centuries, Nepalis of all hues, including royalties, politicians and scholars have visited Kashi.
They have been doing so primarily for pilgrimage, although an old Nepali saying goes thus: "Visit Gorkha if you are denied justice; visit Kashi if you are denied education." In the 1860s, British civil servant Norman Macleod was astonished to see Kashi. And he famously wrote: "Benaras [Kashi] is to Hindoos what Mecca [in Saudi Arabia] is to the Mohammedans, and Jerusalem was to the Jews of old".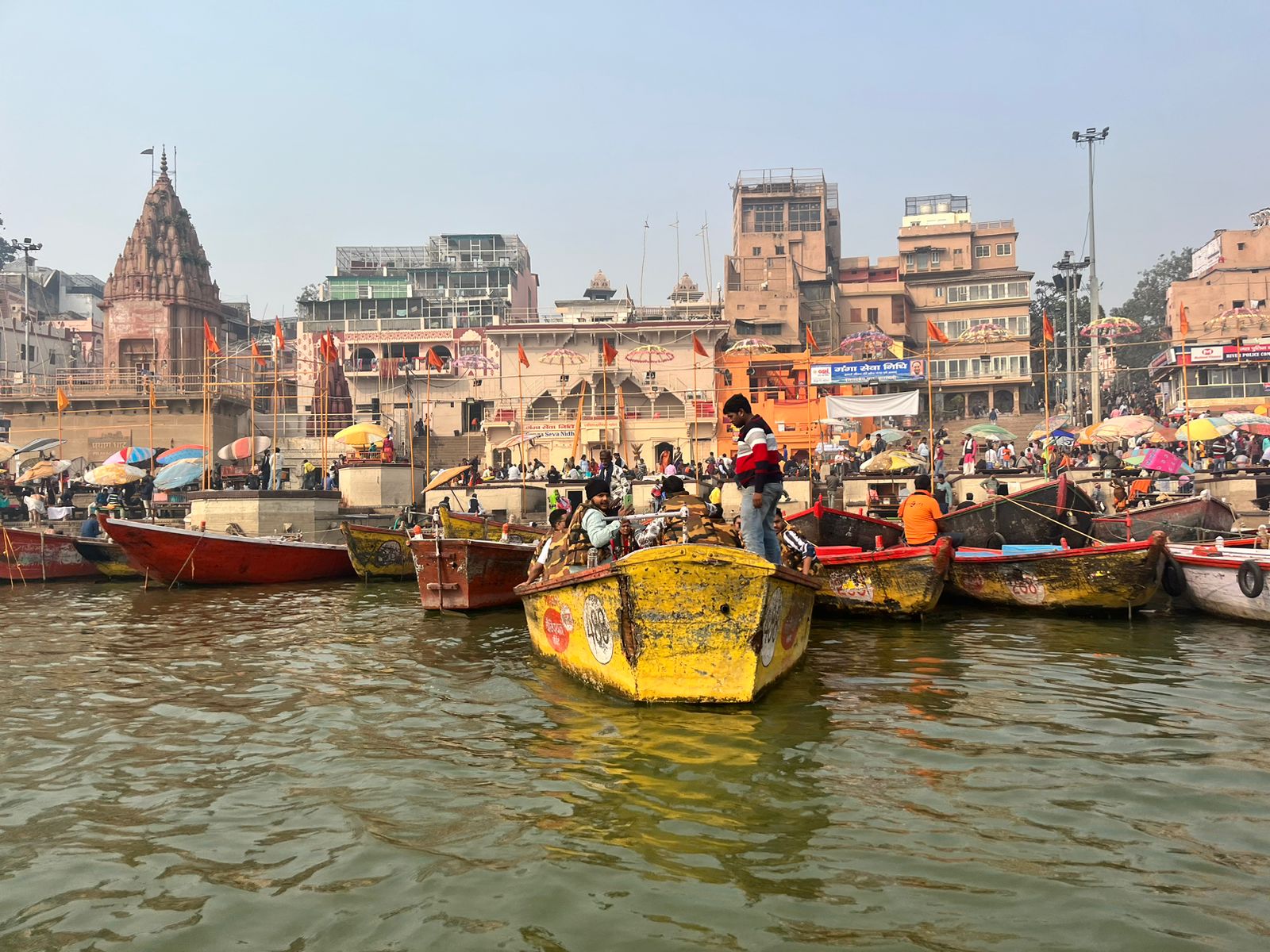 Filled with Hindu temples – and Buddhist heritage sites in nearby Sarnath – and the Ganga-side Ghats, Kashi have continued to lure Nepali Hindus and Buddhists alike. Times have changed since Prithvi Narayan's visit. Nearly 300 years later, Nepalis no longer need to travel 500km on foot, or on horseback, or animal-drawn carts; they can easily travel by bus or car. Airplane flights cover the 350km aerial distance within an hour.
***
As winter sets in, much of north India and Nepal's Tarai remain fogged up, delaying flight movements until midday. Yet, on a recent morning, the Lal Bahadur Shastri International Airport in Varanasi, Uttar Pradesh, India, remained busy with mostly domestic flights. Occasional international flights - from Kathmandu, Nepal, and Sharjah, UAE - ensure that the staff at the international terminal building have some work to do, handling international pilgrims, tourists and migrant labourers.
Awaiting immigration clearance, a huge flex board put up on the left side-wall comes into view. It reads: "Hearty welcome to Prime Minister Narendra Modi for 'Tamil-Kashi Sangamam', a politico-religious campaign aimed at strengthening Hindu ties between Kashi and the southern Indian state of Tamilnandu. Modi inaugurated that campaign on November 19.
And international visitors, faintly aware of Indian political goings-on, begin to wonder if BJP's Tamil-Kashi connection campaign is aimed at countering opposition Congress leader Rahul Gandhi's similar campaign. Rahul Gandhi's Bharat Jodo Yatra (Connect India Tour) started on September 7 from the southernmost Indian coastal town of Kanyakumari. The 150-day trip will see him walk 3,570km across 12 Indian states. This week, Gandhi's procession reached Rajasthan. His epic trek is due to end in January, 2023, in the Himalayan state of Kashmir.
Outside the airport, Maurya, a taxi driver who prefers to go by single name, agrees to take us to Assi Ghat, charging Rs750. He sounds excited that Modi is coming to Kashi again. "We are happy that Modi Jee and [Uttar Pradesh Chief Minister Aditya Nath] Yogi Jee are our leaders," the 56-year-old says, as he stops the taxi to pay a parking fee of Indian Rs50. Of late, news of attacks on Muslims by Hindu fanatics have multiplied in India. Yet Maurya says he doesn't want to judge Modi, adding, "We don't have any complaints. Even if we have any, we can't say it because they are at the helm now."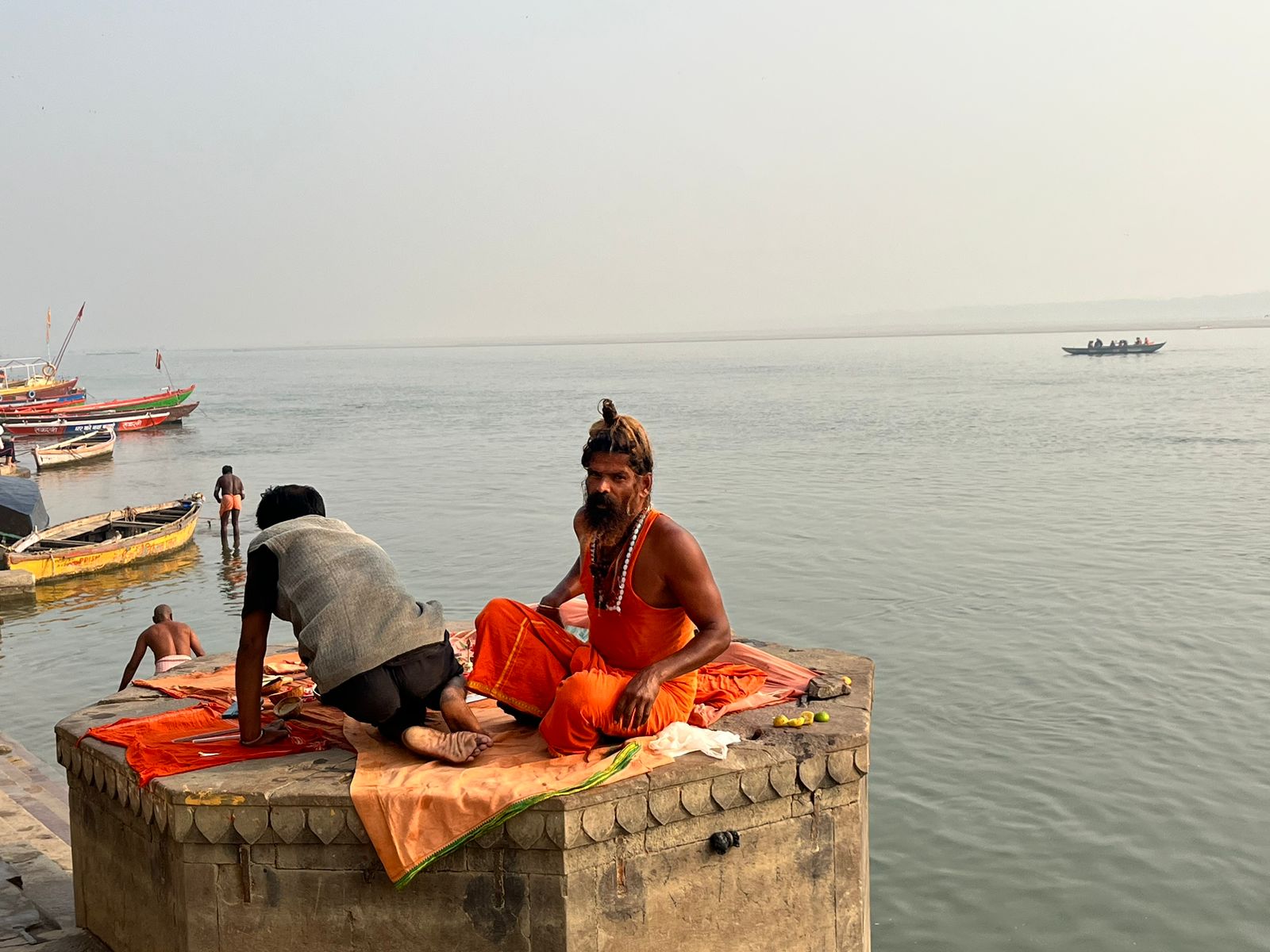 Kashi's famous Ganga riverside Ghats are located 30km away from the airport. To get us there, Maurya the taxi driver has to negotiate some of the world's strangest traffic nightmares such as cows and bulls, numerous bicycles motorcycles driven by helmetless young drivers and three-wheel auto rickshaws. Expecting to gather some tips from him, I ask him, "What are the five must-do things in Kashi?"
He pauses a while to gather his thoughts and says, "Well, you should try Banarasi Paan. And Thandahi – a milk drink with some Bhang [cannabis paste] in it. You should visit the Ghats and temples, the Kashi [Banaras] Hindu University, and Sarnath [where Buddha gave his first sermon]."
As soon as Maurya's taxi enters the crowded part of the city, the 10am traffic makes it impossible to move. His mobile phone rings. Sounds like he has to go and pick up a passenger or two. Then the silver-haired man comes up with a new suggestion – "You take an auto-rickshaw, which can easily penetrate this traffic jam and take you to Assi Ghat. You just pay me Rs450 and pay the remaining amount, Rs300, to the auto-driver."
The auto-driver, Asif, appears even smarter. He calls himself a liberal Muslim - in a city where nearly 80 per cent inhabitants are Hindus. As soon as he knows that we need a good hotel, he starts calling someone as he drives on. We want to see Assi Ghat first, but he has a different plan. According to which, he makes us meet a homestay-owner en route. And Neeraj Gupta makes us walk to his home and see his rooms. There is no escaping Asif's plans. Yet he's compelled to drive us to Assi Ghat, where we find a modest hotel, with a Nepali chef. But Mr Gurung was away in Nepal on leave.
***
Assi Ghat sits near the southern edge of the ancient city. It offers a magnificent view of the Ganga, also called the Ganges, on whose banks the city sprawls, and the flatlands of eastern Uttar Pradesh. The holiest river for Hindus, the Ganga, begins its meandering journey from Himalaya in Uttarakhand. But along the way, the river is forced to collect solid and liquid wastes discharged by at least 118 north Indian cities. Pilgrims can see Kashi's sewers flowing down into the Ganga. Yet they don't hesitate to take a holy dip or even drink the Ganga-jal (water) here.
Kashi's Ghats attract not just Hindus but people from all over the world. They are so famous that everyone from Sadhus with tangled hair to T-shirt-donning western tourists become amazed to see them. In all, there are 88 Ghats, and each Ghat is dedicated to a certain Hindu deity or a Maharaja of the bygone era.
As soon as you begin the Ghat walk, the numerous boat-rowers approach you, one after another, trying to take you on a short, or a long ride, for a couple of thousand rupees. The idea is to see the Ghats teeming with activities. But beware of traps at all times. Every morning and evening, the Ghats come alive with elaborate oil-lamp Pujas. When that happens, devout local Hindus and visitors alike participate in Aaratis. Morning yoga sessions are another attraction.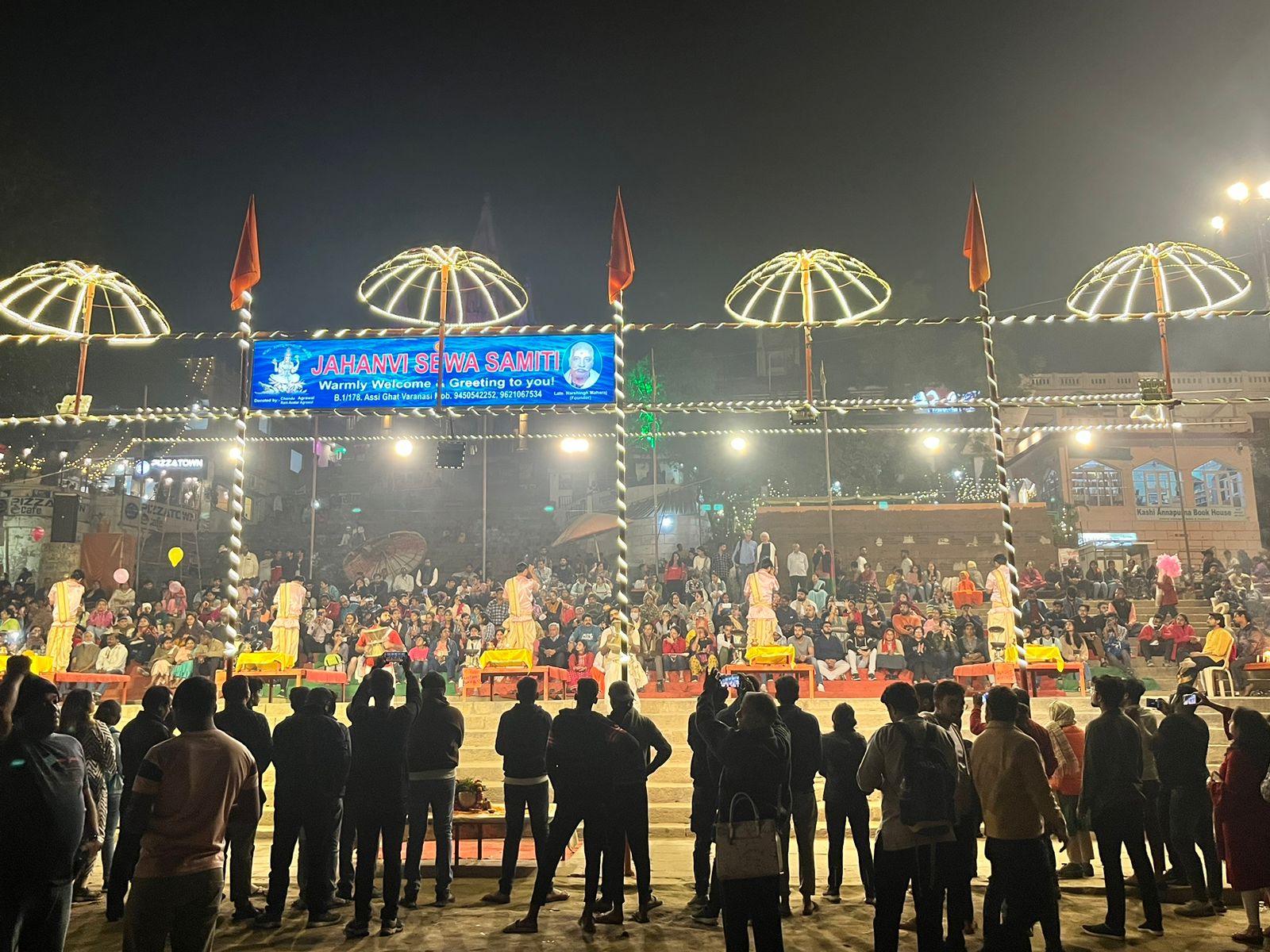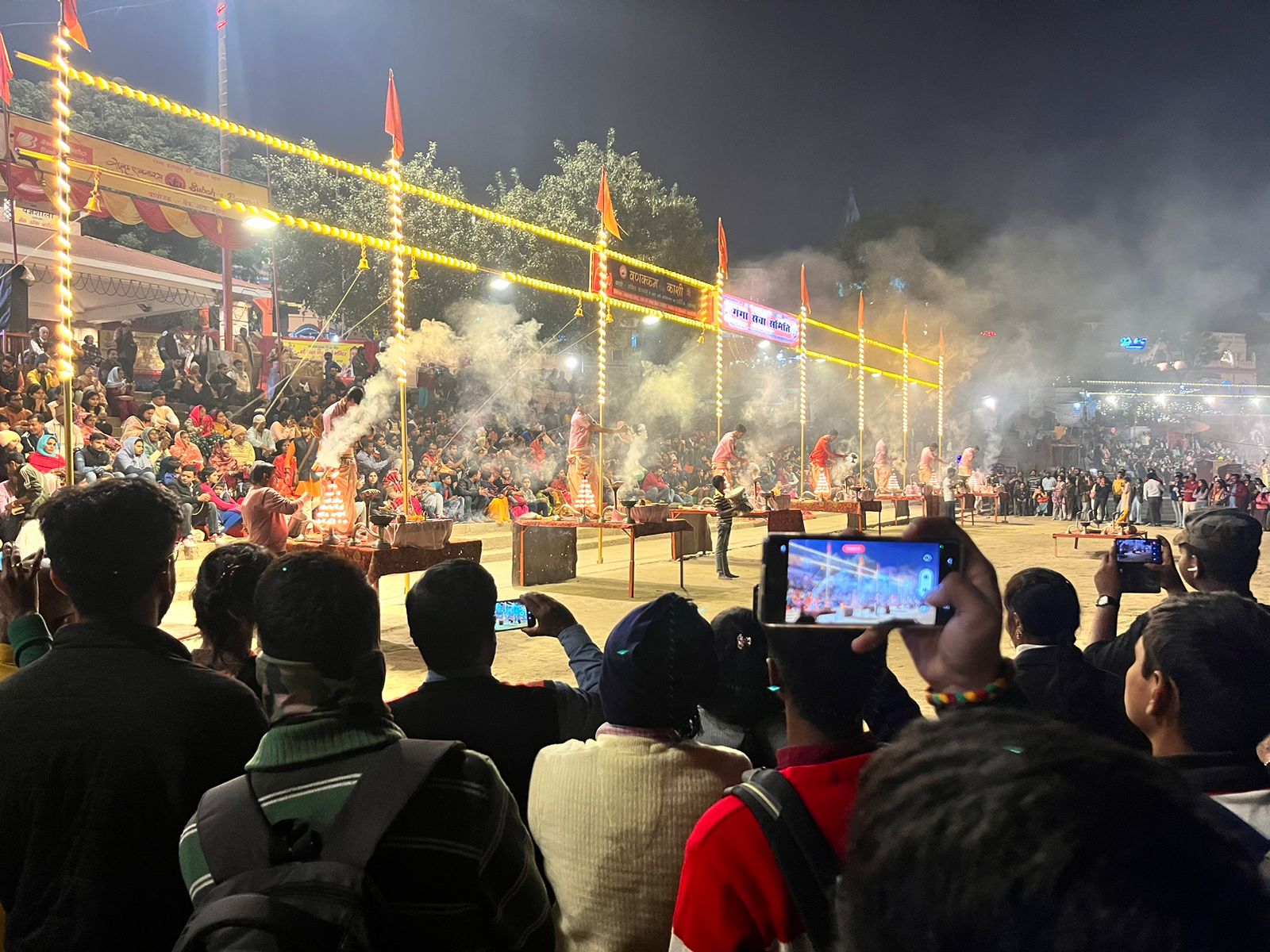 I'm naturally curious to see the Nepali Ghat and visit the little Pashupatinath temple there. Since it was getting dark, we decided to do that early next morning when visitors throng the Ghats to walk, or meditate, or offer prayers, and see sunrise over the Ganga.
Also Read: Kashi Diaries: Part II - Little Nepal in the heart of Varanasi