Travel & Tourism
goodwill ambassador
Nepal honours Arthur Gunn, appoints him goodwill ambassador for tourism
Arthur Gunn's appointment, announced by Minister for Culture,Tourism and Civil Aviation Jeevan Ram Shrestha, coincides with his Nepal tour which started last week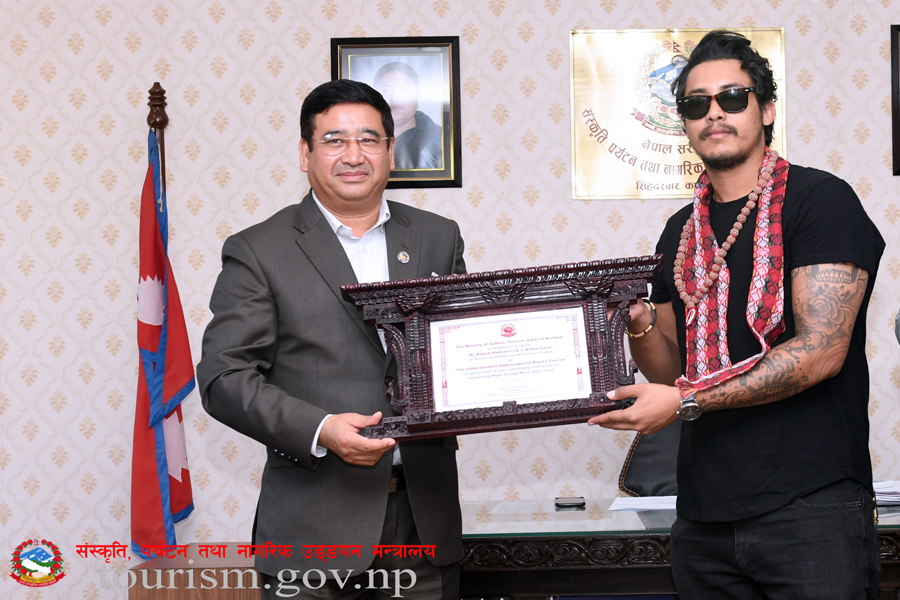 As Nepal struggles to attract more tourists to explore a myriad of its cultural and natural sites, the government has roped in Arthur Gunn, whose real name is Dibesh Pokharel, as a goodwill ambassador to promote tourism.
Before Arthur Gunn, the government in February appointed famous mountaineer Nirmal Purja, also known as Nims Dai, as a goodwill ambassador to promote Nepal's tourism.
In 2019, the Ministry of Culture,Tourism and Civil Aviation had appointed Chinese Actress Xu Qing as a goodwill ambassador for the Visit Nepal 2020 campaign, but the campaign was aborted after a coronavirus pandemic affected the tourism industry worldwide.
Arthur Gunn's appointment, announced by Minister for Culture,Tourism and Civil Aviation Jeevan Ram Shrestha, coincides with his Nepal tour which started last week.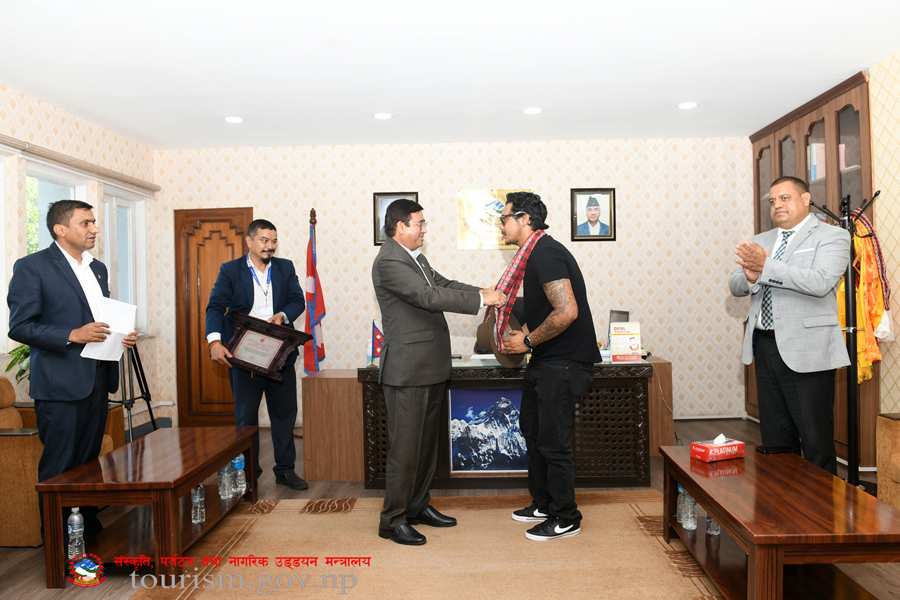 Soon after he arrived in Nepal, Gunn was honoured by the Ministry "for making an important contribution to introduce Nepal to the world".
Then Minister Shrestha appreciated his role "making Nepal known to the world through his talent".
In response, Gunn said he would do his best to promote Nepal's cultural and natural sites, including Pashupatinath, Muktinath, Lumbini, Janakpur and Mount Everest, through his musical performances.
Also Read: https://www.nepalminute.com/detail/308/arthur-gunn-begins-nepal-tour
Gunn is a singer-songwriter of Nepali origin from Wichita, Kansas. He was born and raised in Kathmandu and was exposed to music at an early age.
In 2014, after completing High School, he went to America for further studies. There he continued his musical exploration and released his debut eight-track album 'Grahan' in 2018.
He has sung both English as well as Nepali songs including 'Nyano Ghar' and 'Pralaya'.
He came into the limelight in 2020 after he finished as the runner-up finalist on the eighteenth season of the singing reality show American Idol.
He cites artists like John Martyn, Nick Drake, and Bob Dylan as his inspiration.
This is the first time he came to Nepal following the fame feat and the second time after 2018.