Hollywood
Music
Arthur Gunn begins Nepal tour
Dibesh Pokhrel is a singer-songwriter of Nepali origin from Wichita, Kansas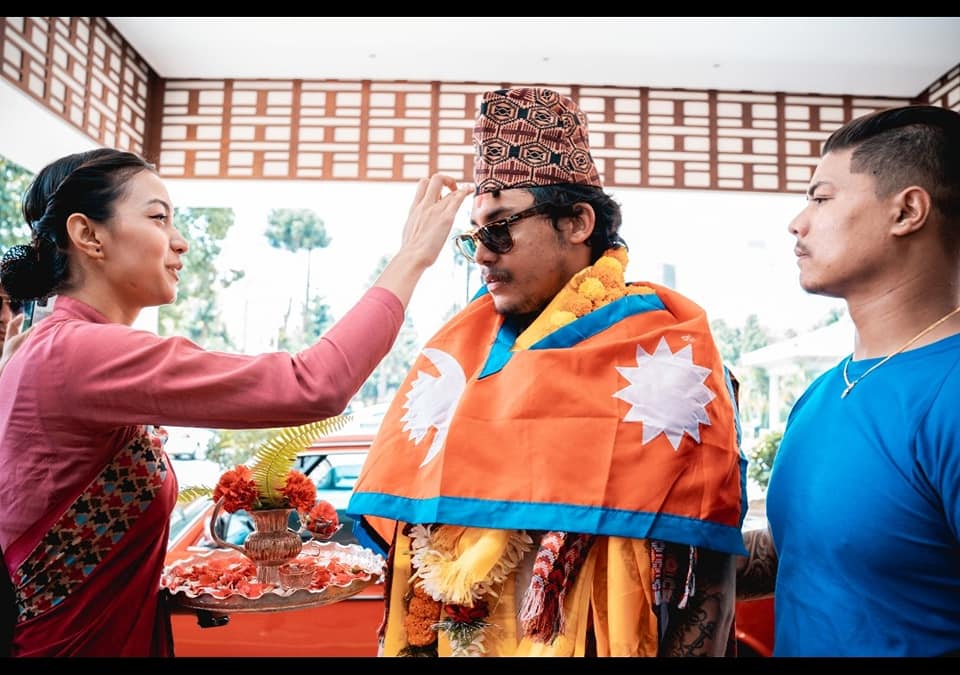 Nepalis-American Singer Dibesh Pokharel, better known by his stage name Arthur Gunn, has arrived in Kathmandu for his first ever Nepal tour.
Upon his arrival at the Tribhuwan International Airport on Wednesday, Pokharel, clad in Dhaka topi, was welcomed by a crowd of fans.
From there, he was taken to the Soaltee hotel at Tahachal, Kathmandu, along with three other members of his band.
After that, police cars escorted him to Kalanki, his home, where he was welcomed by a crowd of people with flower garlands and Khada.
He will perform in seven cities across Nepal, including Kathmandu, Pokhara and Butwal, which will be organised by Brainservicing Incorporated Pvt Ltd, an event management company.
His first concert will be held in Kathmandu on August 20. That will be followed by concerts in Chitwan (Aug 24), Pokhara (Aug 26) and Butwal (Aug 31).
Who is Dibesh Pokharel AKA Arthur Gunn?
Pokhrel is a singer-songwriter of Nepali origin from Wichita, Kansas.
He was born and raised in Kathmandu and was exposed to music at an early age.
In 2014, after completing High School, Pokharel went to America for further studies.
There he continued his musical exploration and released his debut eight-track album 'Grahan' in 2018.
He has sung both English as well as Nepali songs.
Some of his popular Nepali songs are 'Nyano Ghar' and 'Pralaya'.
He came into the limelight in 2020 after he finished as the runner-up finalist on the eighteenth season of the singing reality show American Idol.
He cites artists like John Martyn, Nick Drake, and Bob Dylan as his inspiration.
This is the first time he came to Nepal following the fame feat and the second time after 2018.
Social media post
After arriving on Wednesday he posted a picture of Patan Durbar Square on his Instagram story letting everyone know that he was back home.
Later, in the evening, he performed in Basantapur Durbar Square.
He posted a picture of himself holding a guitar and wrote "Did a thing, right where I started. The busking at the homeland, Basantapur Durbar Square.Thank you all for taking your time and listening and the ones who made this happen. See you all on August 20th in @club.platinum."
Singer Pokharel who was recently in London for a concert said he was excited to be back home.
He will perform in Australia in November after finishing his Nepal tour.
He has a huge fan following around the world, including in Nepal.