Culture
Maha-Shivaratri
Maha-Shivaratri: Sadhus with tangled hair flock Pashupati temple premises (Photo Gallery)
Maha-Shivaratri which falls in the month of February or March is regarded the holiest of 12 Shivaratris observed in a year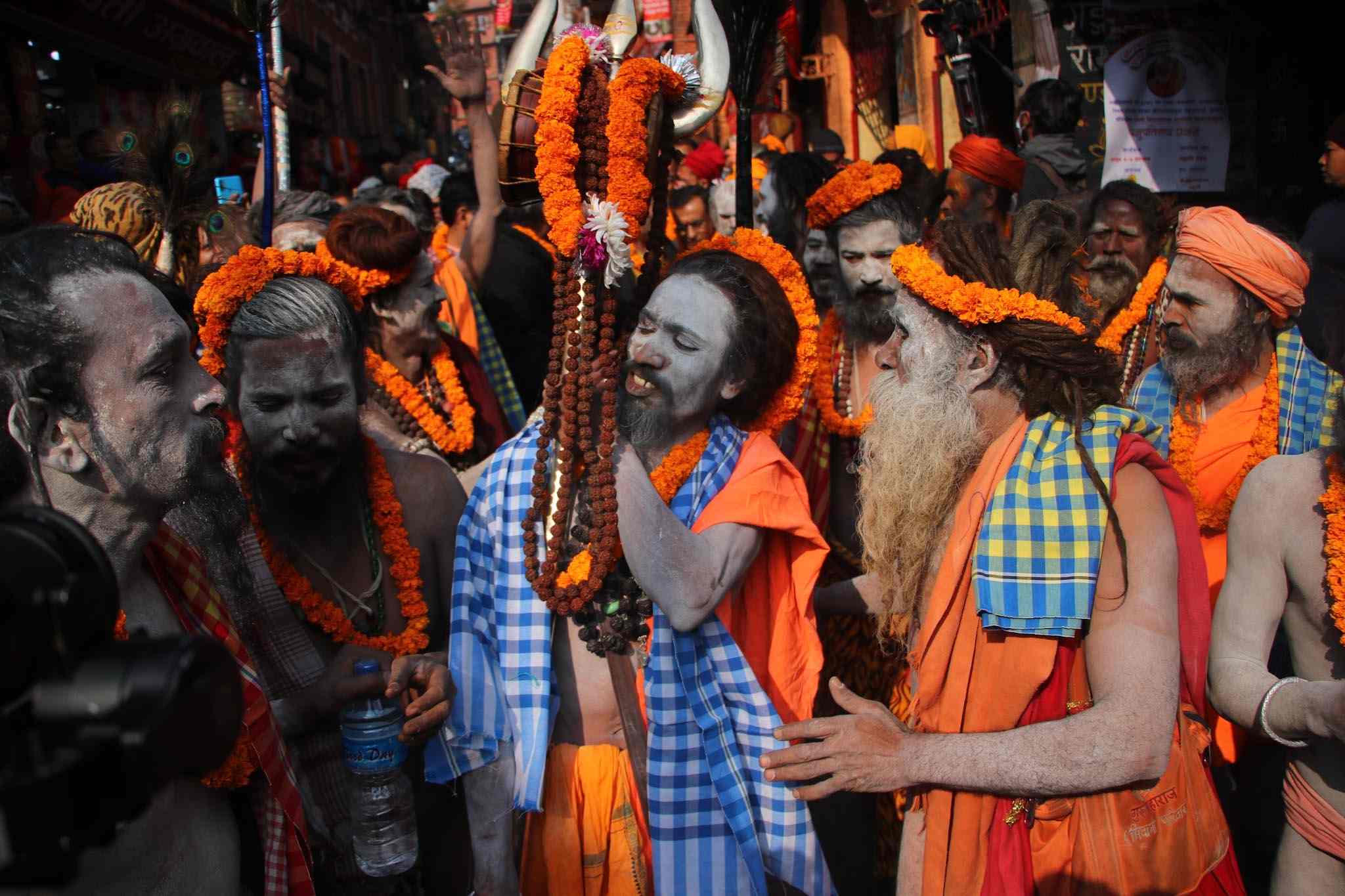 Hundreds upon hundreds of Sadhus from Nepal and India have descended on Kathmandu, home to one of Hinduism's holiest shrines, Pashupatinath temple, ahead of the Maha-Shivaratri festival which falls on Saturday.
Pashupati Area Development Trust (PADT), which looks after the Pasutipathinath temple complex, is expecting around two million Hindu visitors at the temple during Maha-Shivaratri celebratoins. Among them are Sadhus, famous for their tangled hair, ash-smeared bodies and Trident, the weapon of Lord Shiva. The colourful Shadhus and their lifestyle symbolises renunciation of all worldly pleasures.
As Hindus believe, there are 12 Shivaratris in a year, which fall on the 14th night of Krishna Pakshya or the waning moon. But the biggest of which is called Maha-Shivaratri, which falls in the month of February or March, after the winter solstice (Maghe Shakranti). It's considered the holiest of all Shivaratris.
While some mythological accounts say Lord Shiva got married to Goddess Parvati on this divine night, other accounts say Lord Shiva did a divine dance (Tandav) the whole night during Maha-Shivaratri. So, the night of Maha Shivaratri is celebrated as a night of Lord Shiva by Hindu community all around the world.
Many devotees observe fast, before worshipping Lord Shiva or the Shiva Linga and offering cannabis-laced sweets, flowers as the Prasad, or offering, to the most powerful Hindu deity.
Every year, thousands of Sadhus from India cross the border and trek for days to reach Kathmandu just in time for Maha-Shivaratri. Some of them who wear little or no cloth are called Naga Babas; their Tandav dance remains a big attraction during the festival.
Other Sadhus set up open camps by the small temples called Dewals in the temple premises, where they make bonfires, smear ashes on their bodies and smoke marijuana or Ganja, which is considered a gift or Prasad of Lord Shiva. Defying the official ban on Ganja, many local youth visit their camps to smoke Ganja from the pipes or Chilums that the Sadhus carry.
Also Read: Nepal on the verge of legalising marijuana?
Also Read: The cannabis panacea for ailing people and economy of Nepal
See photos of the Sadhus at Pashupati Area clicked by a NepalMinute lensman: