Culture
Celebrations
Maghe Sankranti being observed across the country (Photo gallery)
The festival is observed by worshipping the Sun God, going for a holy dip in sacred water bodies, perform charity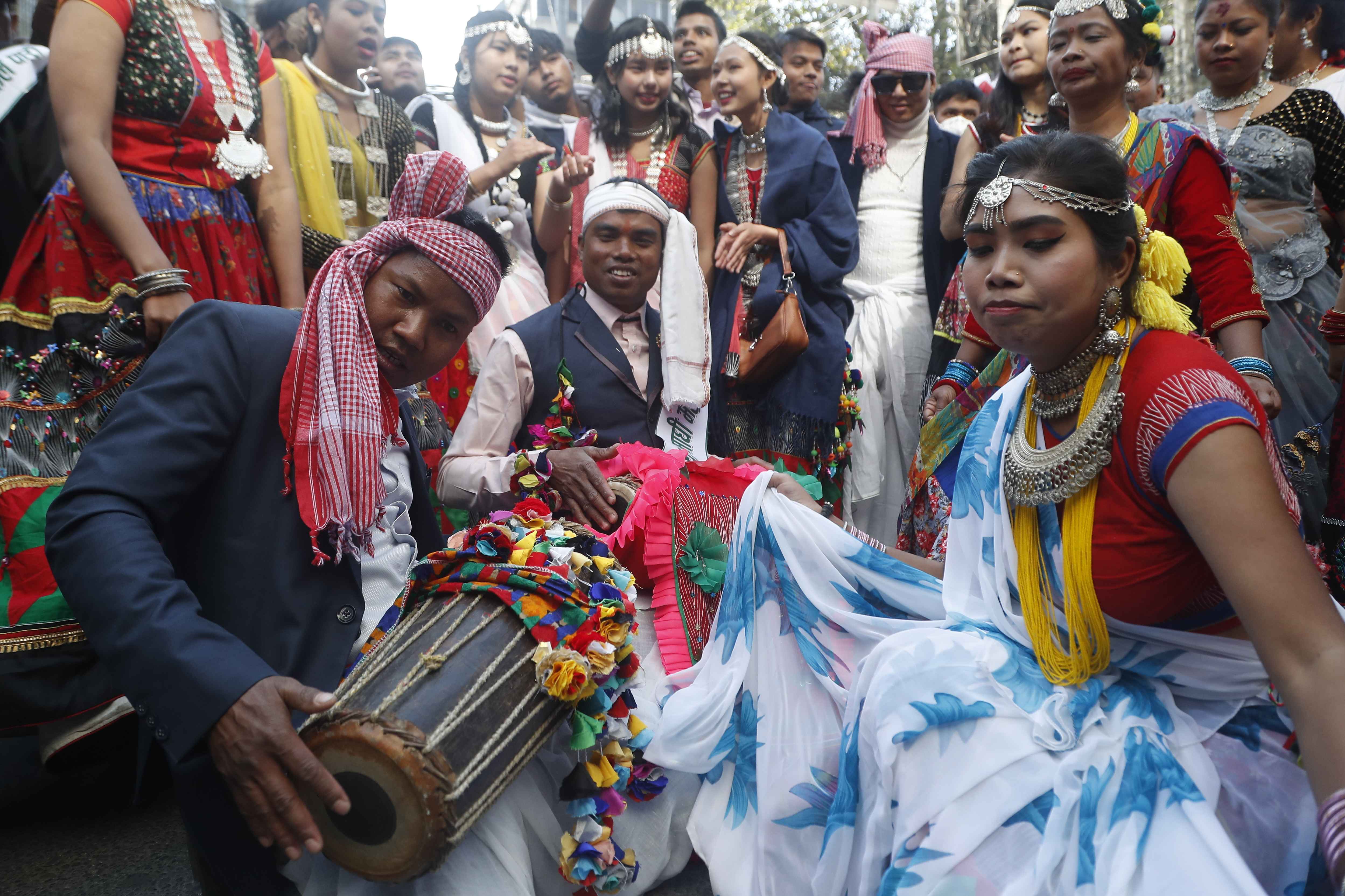 Maghe Sankranti or Makar Sankranti is being celebrated across the country today.
Also called Makar Sankranti, it is one of the major festivals, having enormous beauty and significance for Hindus.The day is regarded fortunate in the Hindu scriptures for endurance, worship, generosity, and sacrifice.Hindus believe that those who die on this day are not reborn but go straight to paradise.
The festival is observed by worshipping the Sun God, going for a holy dip in sacred water bodies, perform charity by giving alms to the needy.
It is believed that donating ghee, jaggery, sesame seeds, green leaves and yam on this day will bring good fortune. And consuming sweets made from sesame seeds, which are said to include 'satvic' components, will heal the body of diseases.
The Newar community celebrate the day as 'Ghyo Chaku Sanlhun' festival, by eating ghee, chaku, ladoos made from sesame seeds and jiggery.
Members of the community share ghee and chaku to demonstrate that people should live in peace and harmony despite their differences.
The Tharu community observe the event as Maghi for five days with elaborate celebrations.
On the same day, people in the Tarai areas celebrate Nahan, a bathing celebration. They eat khichadi during this event; Makar Sankranti is often referred to as khichadi for this reason.
Maghe Sankranti heralds the start of the harvest season, when people joyfully share and worship fresh crops.
The festival marks the Sun's entry into the Capricorn (zodiac sign). With the sun's northern trek, the Sankranti marks the end of winter and beginning of longer days. Because of this, this time of year is often referred to as Uttarayan and is considered to be very auspicious.