Culture
Festival of Colours
The country in Holi spirit  (Photo gallery)
It is a day when people forgive, forget, and release the negative energies in their life in order to begin anew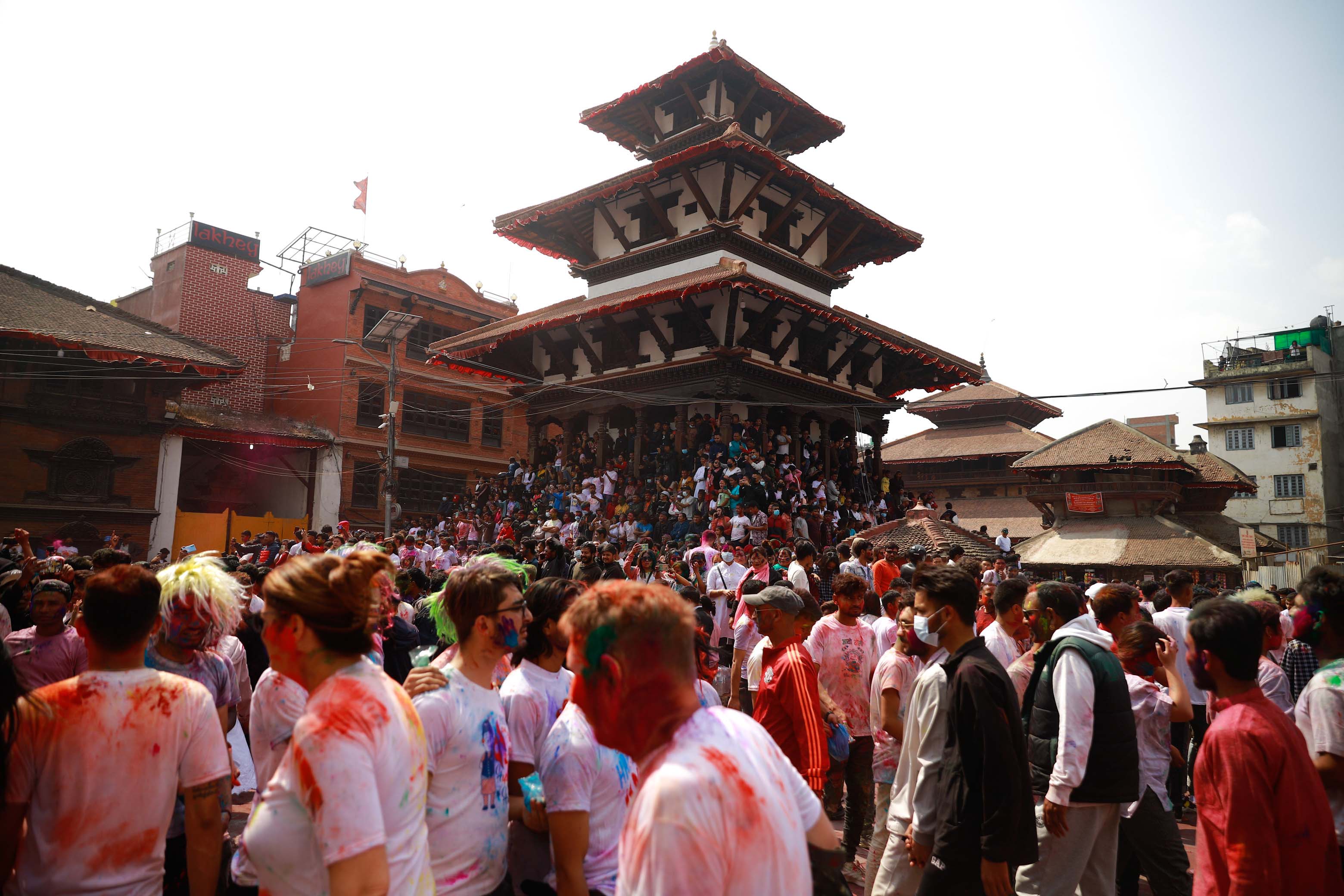 Fagu Poornima or Holi, the Hindu festival of colours, is being celebrated on Monday with great pomp in the hills, including the Kathmandu Valley. The festival will be observed in the Terai region on Tuesday.
After a long winter, the festival heralds the advent of spring. It is observed on a full moon day of spring in the Falgun month of the Hindu calendar.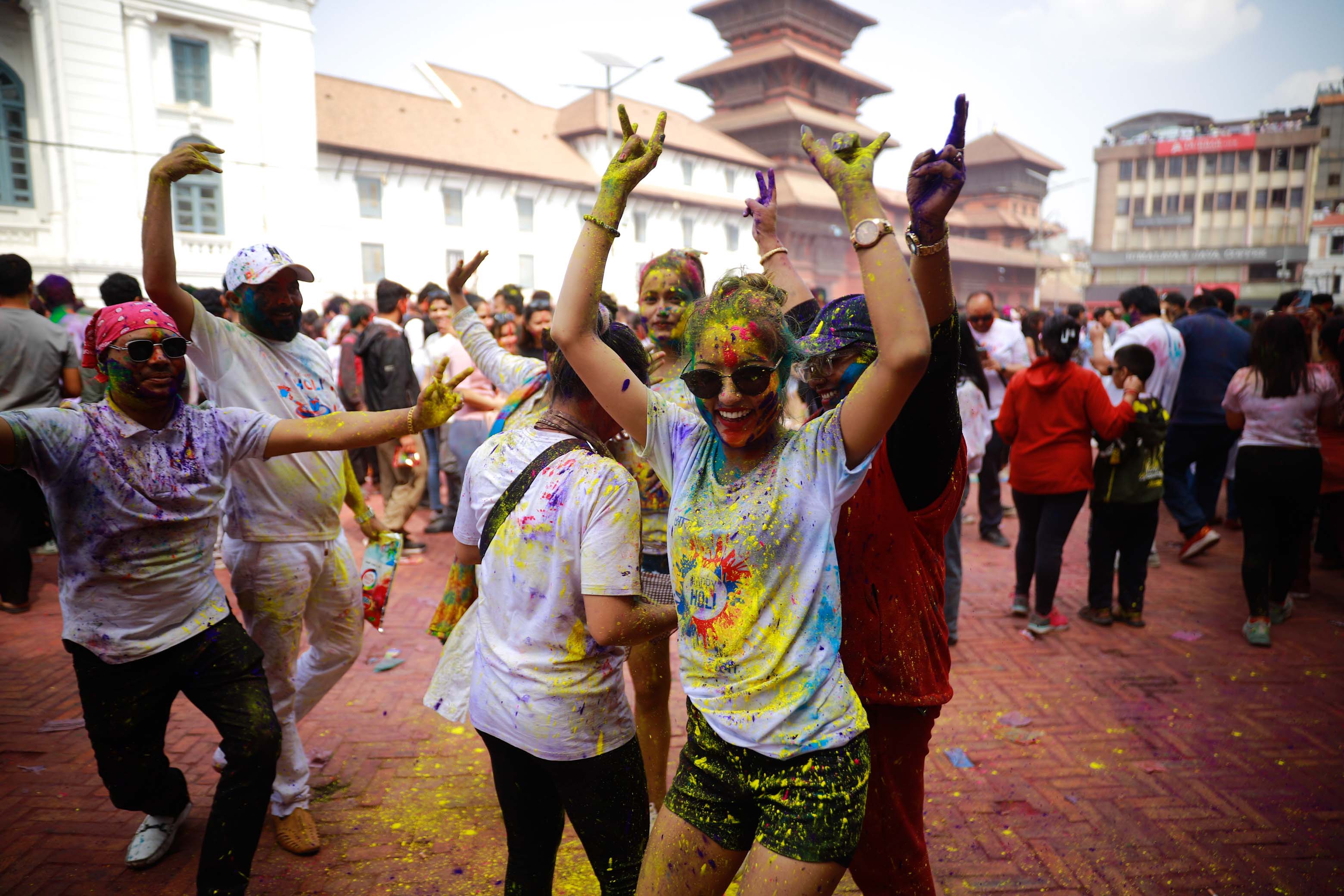 Of the many cultural festivals observed in Nepal, the Fagu Poornima is distinctive and significant. People of all ages enthusiastically enjoy the celebration.
On Monday, people of the hills commemorated the event by smearing one another with colours, singing, dancing and exchanging wishes.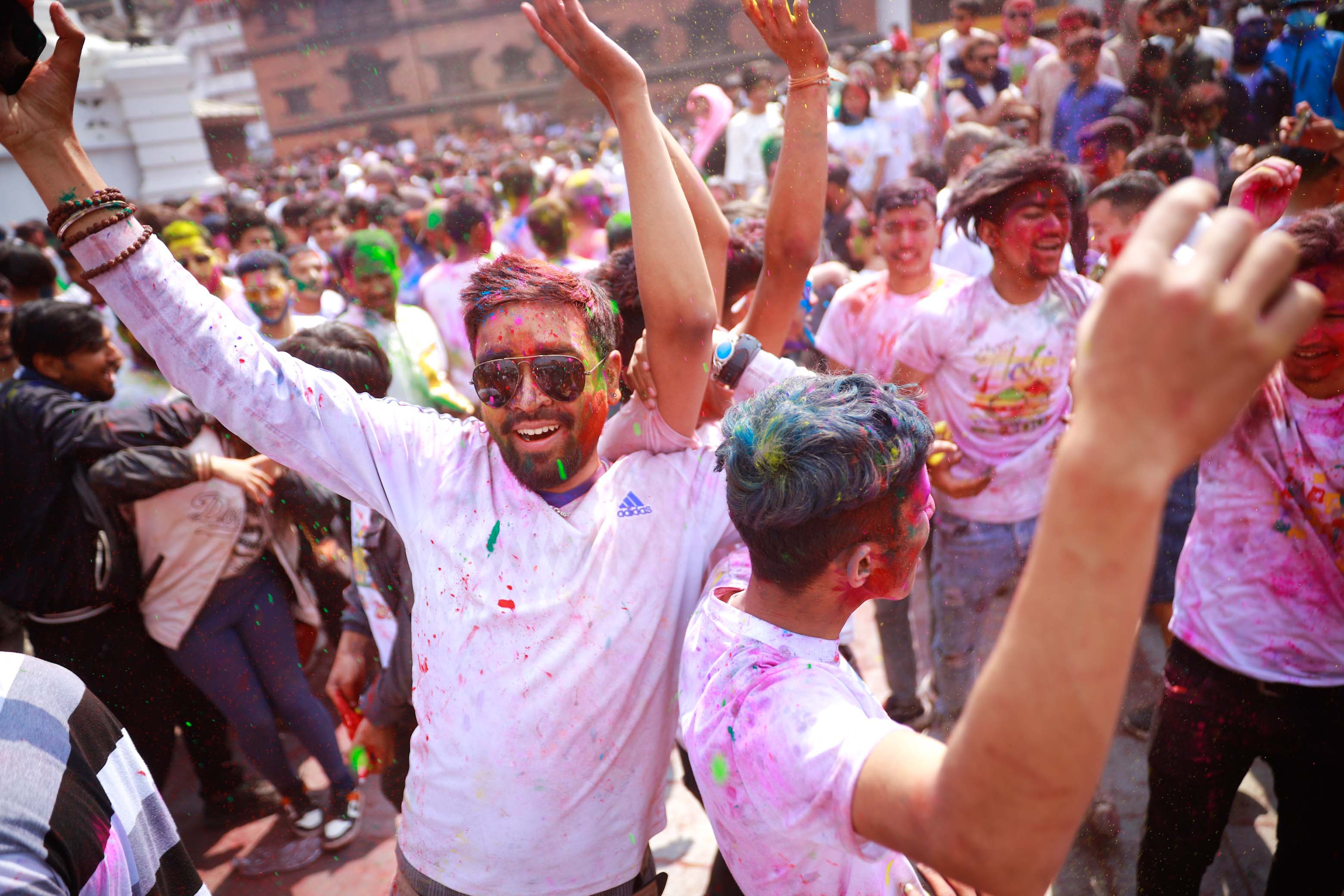 It is a day when people forgive, forget, and release the negative energies in their life in order to begin anew.
Fagu Poornima, one of the most extensively observed holidays in the country, begins on the eighth day of the new moon and concludes with the burning of the 'Chir' on the full moon day.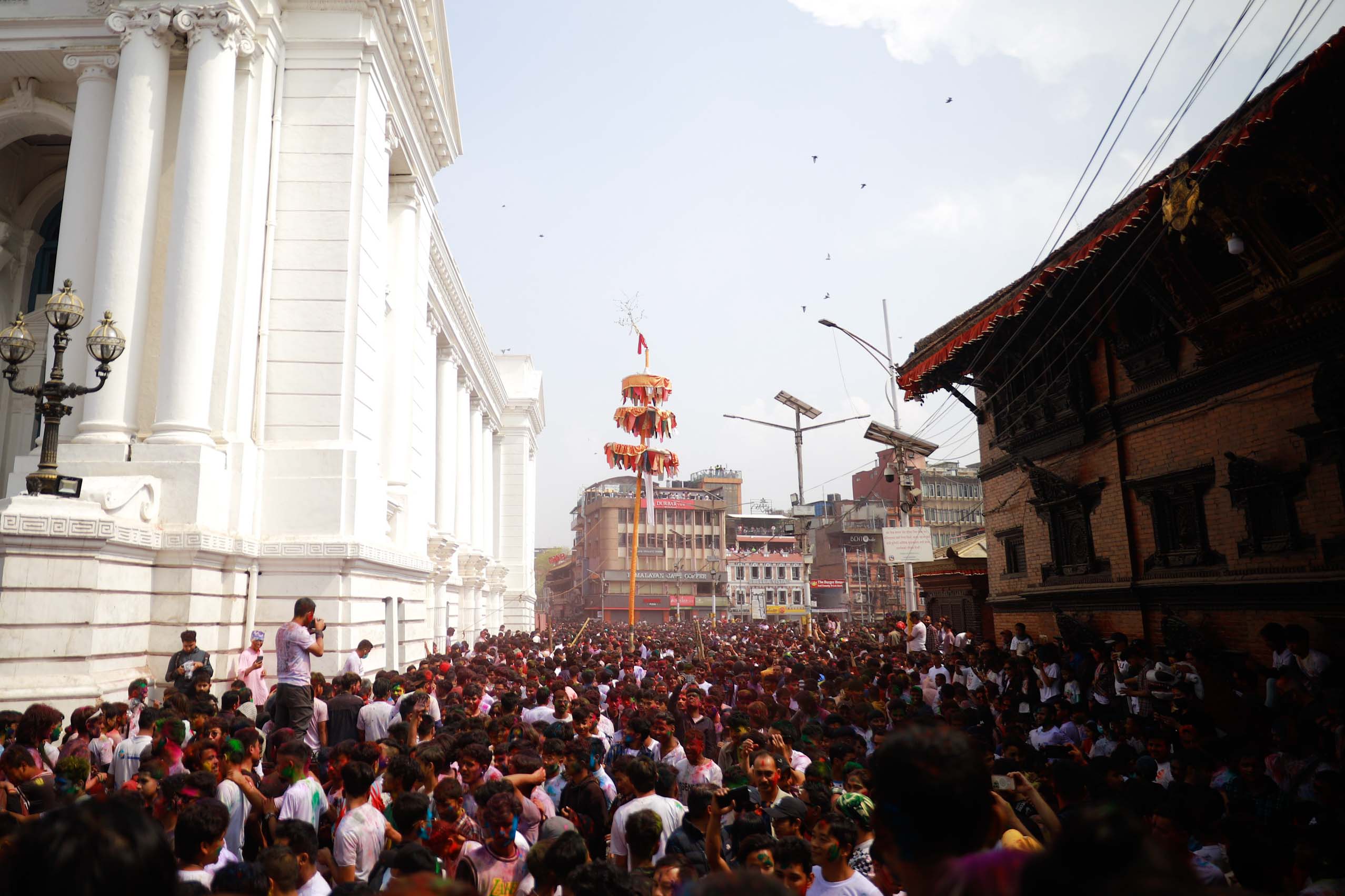 The festival begins with a Holika Dahan or bonfire commemorating the death of Holika on the eve of Holi, the festival that symbolises the triumph of good over evil. 
According to Hindu mythology, the demon king Hiranyakashyapu ordered his sister Holika to kill his son Prahlad because he was dissatisfied with Prahlad's unwavering devotion to Lord Vishnu Bishnu.
Holika, who had received a boon from the god that fire would not touch her, sat on fire with Prahlad on her lap but was burned to death while Prahalad remained unharmed due to the blessing of Lord Vishnu. Since then, the festival, also known as Holi, has been celebrated by smearing colours with excitement.
NepalMinute captured moments of Holi celebrations: