Politics
SHORT CUTS
Nepal's coalition governments in a nutshell
The Constitution mandates 25 ministries even as study panels have advised the number to be anywhere from 12 to18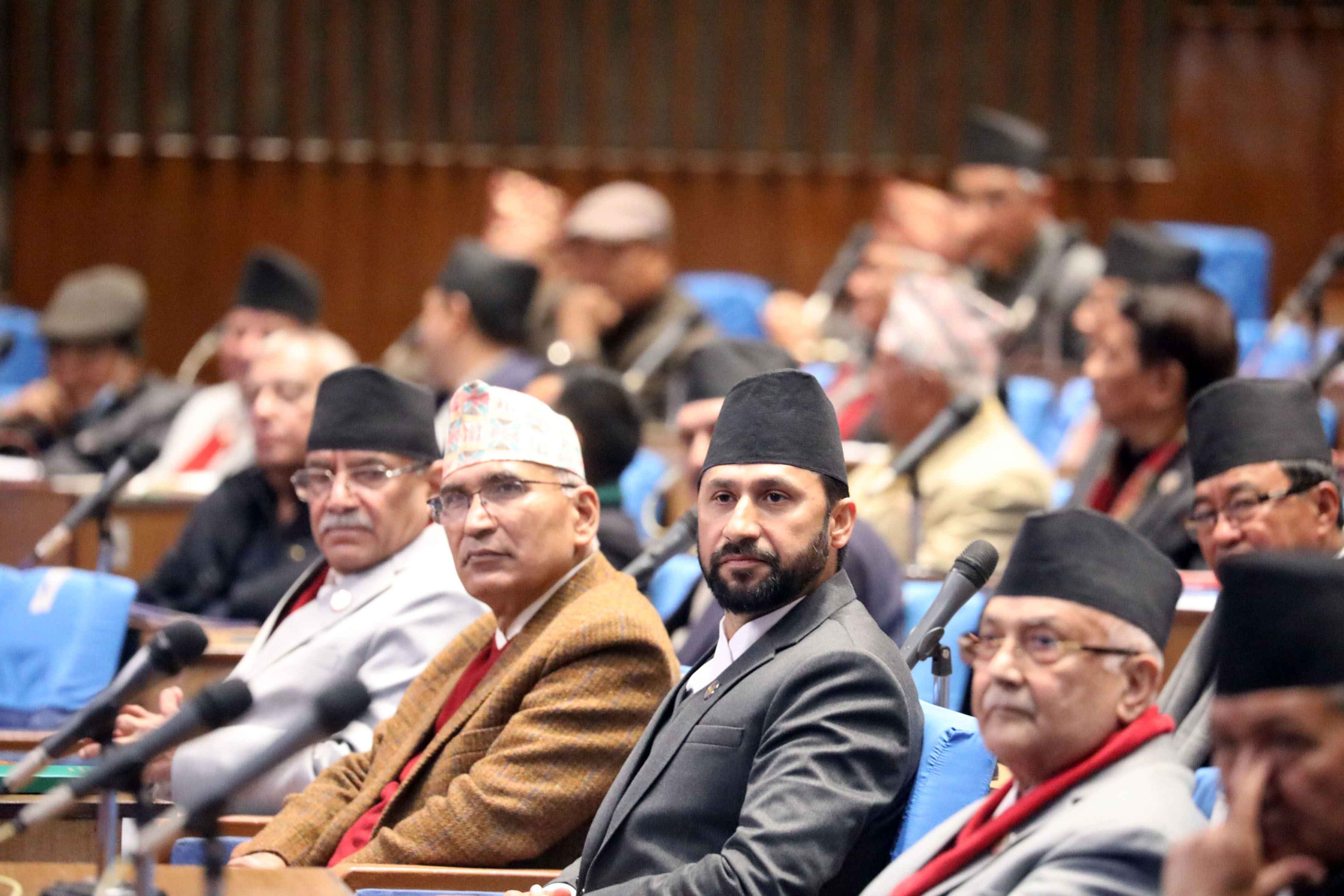 Prime Minister Pushpa Kamal Dahal "Prachanda" and CPN (UML) Chair KP Sharma Oli finalised portfolio-sharing over sumptuous lunch at the latter's private residence at Balkot.
Prachanda briefly stopped in front of Oli's big bungalow, where a group of reporters were waiting. He blew by the reporters and said it would be worked out by Tuesday.
But then Nepal's online news sites started saying that Dahal and Oli, who is the leader of the coalition that has been in place since December 25, had reached a deal. As part of the deal, the two leaders came up with a 1:8 formula, which means that there will be one minister for every eight members of the 275-seat House of Representatives.
Also Read: Governing coalition sorts out division of ministries
The deal "kind of" takes care of everyone's worries, including the Constitutional provision that limits the number of ministries to 21. That is unless the coalition partners do what they used to do in the past and split ministries to "make room" for more ministers.
In 2016, Prachanda presided over a jumbo Cabinet composed of 46 ministers, the third largest in Nepal's history. In 2017, Sher Bahadur Deuba broke his own record of a 48-member Cabinet (1996) by taking it up to 50 - a half-century as cricket commentators call it. Babu Ram Bhattarai, who became the prime minister in 2011, had a 49-member Council of Ministers. In 2014, Oli went up to 40.
The Constitution provides for 25 ministries even as study panels of the past recommended the number to be anywhere from 12 to18.
The recommendation is premised on the argument that Nepal, as a federal country, already has seven provincial governments led by the respective Chief Minister and a range of ministries to deliver goods and services to the people. Also, Nepal has 753 autonomous "local bodies" with executive and judicial power. These are in addition to the provincial and federal governments.