Politics
Vote of Confidence
Nepali Congress favours confidence vote for Prachanda
NC President Deuba tells the House that the move is aimed at protecting the Constitution of Nepal 2015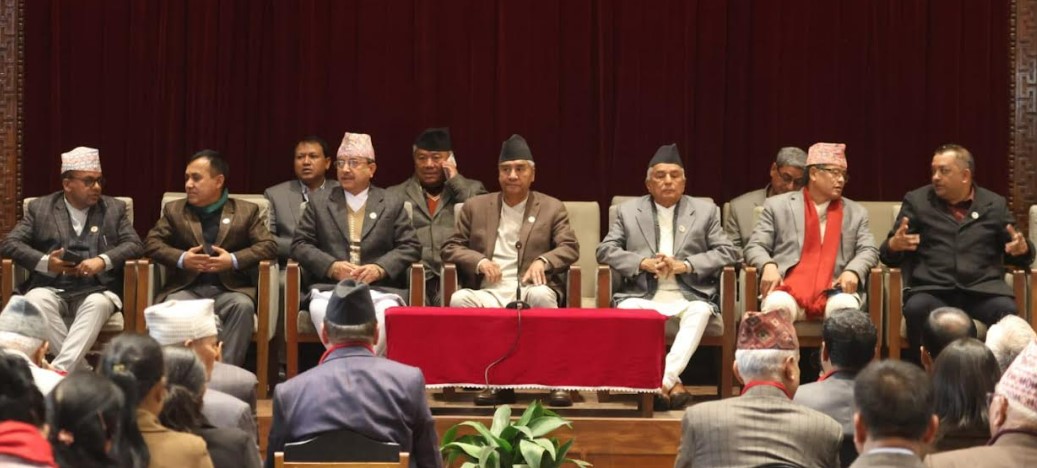 The Nepali Congress Central Executive Committee has decided to extend vote of confidence to Prime Minister Pushpa Kamal Dahal Prachanda.
Congress President Sher Bahadur Deuba chaired the meeting of the 37-member body at the Federal Parliament building, hours after Congress Parliamentary Party failed to evolve a consensus around Deuba's motion that the party extend support to Prachanda.
Later, speaking in the House before the voting, Deuba said his party would vote in favour of the confidence motion "to protect the Constitution of Nepal 2015".
He said: "We will stay in the opposition bench and will not oppose or support the government for the heck of it. We will minutely evaluate the government's works before making an opinion. That will be the basis to oppose or support the government."
While the Execution Committee decides in favour of a confidence vote, the party wants Prachanda to clarify his own position on CPN-UML Chair KP Sharma Oli's address to the first session of the House of Representatives on Monday in which Oli defended his move to dissolve the House in May 2022, Deuba told the Central Execution Committee.
The move was rejected twice by the Supreme Court saying it was unconstitutional.
The rival faction headed by Dr Shekhar Koirala had opposed when Deuba floored the proposal seeking NCPP decision and support. The NCPP passed on the proposal to the Congress Execution Committee, which is said to have the prerogatives of the party's Central Working Committee.
Party General Secretary Gagan Thapa, who contested against Deuba in December's election to pick Congress's Parliamentary Party Leader, and few other newly elected NC MPs from the Koirala camp had raised serious concerns about Oli's statement at the parliamentary party meeting, earlier.
Prachanda leads a multiparty coalition single-handedly orchestrated by CPN-UML chair KP Sharma Oli and has the backing of 169 Members in the 275-seat Parliament.
Also Read: Opinion - NC should back Prachanda-led coalition in floor test