Opinion
VOTE OF CONFIDENCE
NC should back Prachanda-led coalition in floor test
With the backing of 169 legislatures, PM Pushpa Kamal Dahal must be confident of winning the floor test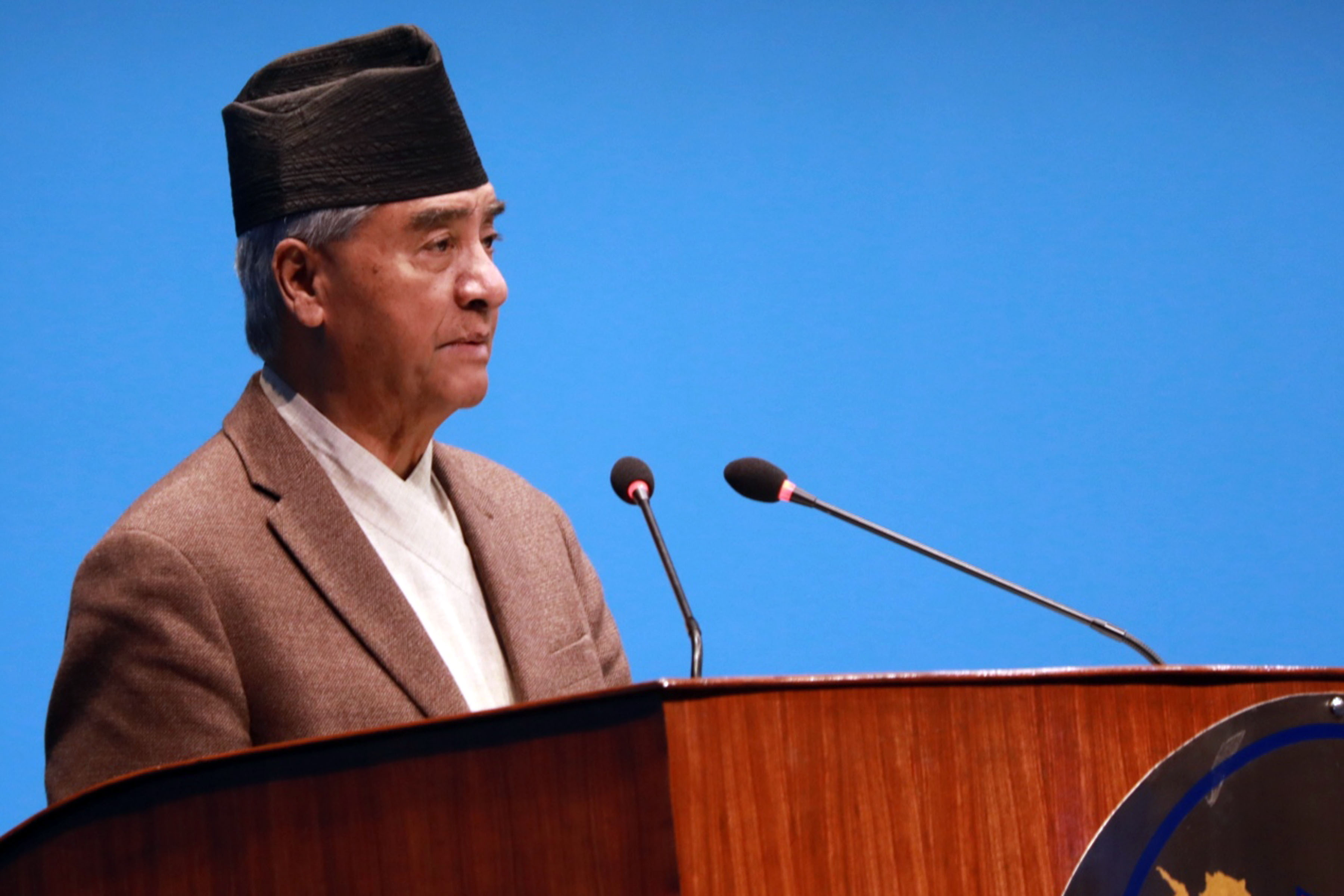 A Nepali Congress Parliamentary Party is meeting on Tuesday to decide whether to vote - or not - for the "surprise" coalition engineered by CPN-UML Chair KP Sharma Oli and led by Prime Minister Pushpa Kamal Dahal. The Dahal-led multiparty coalition is seeking the constitutionally-mandated vote of confidence later in the day.
As things stand, Dahal leads a multiparty coalition and has the backing of 169 Members of Parliament and does not even need to test himself. He only needs the support of 138 deputies. Both NC and ruling coalition know Dahal does not need an NC vote of confidence even as he has asked the main opposition for its confidence vote. That's only fair.
Should NC oblige?
Yes. Period.
The Why?
There are a couple of reasons.
The Prachanda-led Maoist party joined the political mainstream after signing a peace process – ostensibly played up as a "homegrown" Comprehensive Peace Agreement both at home and abroad – in 2006. Ever since NC-UML camaraderie has continued, although there have been hiccups now and then.
In 2008, Prachanda's party won the largest number of seats (198) in the 601-member Constituent Assembly, and the Maoist supremo became the prime minister. Prachanda gave the first shock to Congress President and the main protagonist of the entire peace process, Girija Prasad Koirala.
Koirala, who was the prime minster then, privately wanted to go down Nepal's political history as first President of Nepal. Prachanda ditched Koirala and the country's political course took a nasty turn which slowly and steadily led to prime minister Dahal's unceremonious dismissal barely nine months in office. Later, Dahal publicly regretted the incident.
Dahal and Congress President Sher Bahadur Deuba joined hands to form a coalition government in 2016. In June, Dahal handed the power back to Deuba, who organised three tiers of the country's first elections – local, provincial, and federal – under a new constitution adopted in 2015.
However, Dahal walked out on Deuba and teamed up with Oli, fancying a grand unity of the Communist parties. That saw Oli ascend to the position of prime minister. The writing is on the wall that Oli and Dahal agreed to share authority, but that Oli had other ideas.
Three and half years down the road, the two parted ways. This time around, Dahal was not alone. He had the support of top UML leaders, including Madhav Kumar Nepal and Jhala Nath Khanal.
In the midst of power tussle, Oli dissolved the House of Representatives. After a flurry of high-stakes political drama, the House was reinstated by the Supreme Court.
Dahal, Nepal and Khanal rushed to Deuba to step up to head the government as prime minister. Deuba privately fancied coming back to power, but publicly projected himself as unwilling.
Deuba-Dahal-Nepal banded together in the interest of democracy and elections, which were held between May and November 2022.
After the elections, however, the political course went topsy-turvy. Again, power was at the heart. Dahal wanted the prime ministership, by all means. Deuba wanted even more strongly. In the end, Oli made a surprise entry and granted Prachanda his wish.
Things have turned sour since December 25, the day Dahal became the prime minister. But then no matter how badly Deuba's prime ministerial ambition has been hit, the Congress President has not uttered a word criticising Dahal for betrayal. That's a political culture sure.
A shock of such high magnitude should never come in the way of a Congress party decision to vote for Dahal-led coalition on Tuesday. That's how Congress should show magnanimity and take ownership of the peace process led by its leader, Girija Prasad Koirala.
In any case, NC would only be betting on a winning horse.
Also, a Congress vote of confidence to Prachanda would make a strong Prime Minister who could stand up to any unholy demands from the ruling coalition partners. These partners know that Prachanda alone is not strong enough because he only controls 32 of the 275 seats in the Lower House of Parliament.