Politics
Rabi Lamichhane
SC declines interim order on Rabi Lamichhane's citizenship case
The apex court's move means the Home Minister's HoR membership will remain intact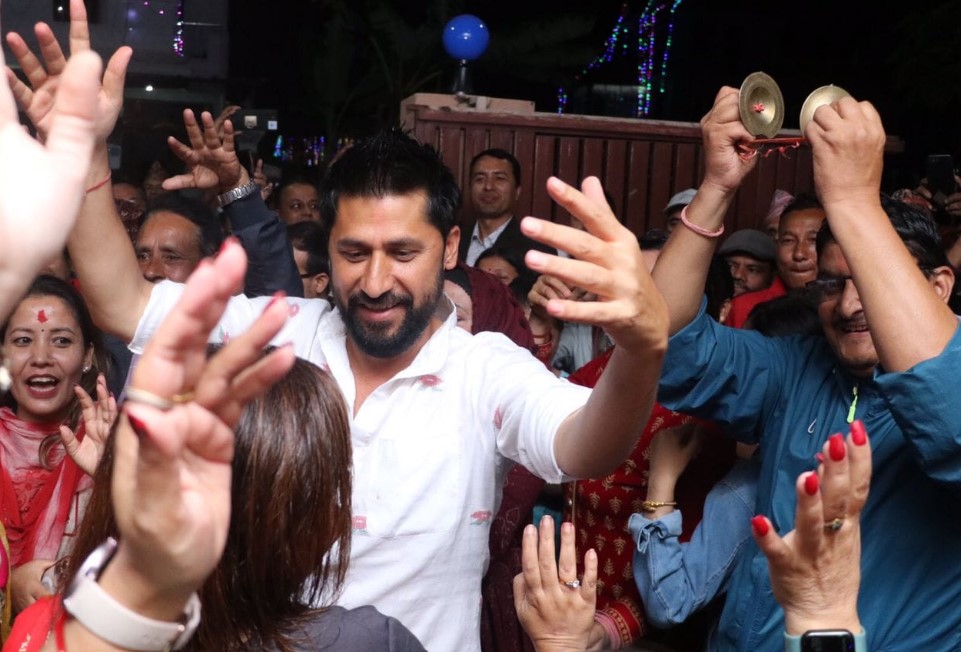 The Supreme Court has refused to issue an interim order on a case challenging the legitimacy of Home Minister Rabi Lamichhane's on-again, off-again citizenship.
The former TV show host used his Nepali citizenship to register his political party, the Rastriya Swatantra Party, and run for a seat in the House of Representatives on November 20.
On Friday, a constitutional bench heard a petition challenging his move, but failed to deliver a clear verdict. The Supreme Court's website notified users that the bench did not issue an interim order as demanded by the petitioner. The next hearing is due on January 25.
What this means is that the Home Minister's HoR membership will remain intact for now, and he can continue to carry out his duties. Critics had been criticising his move to join the Prachanda-led government as a home minister despite facing a case in the apex court.
They claimed that his actions raised concerns about a possible conflict of interest at a time when the Nepal Police were investigating the legitimacy of his citizenship.
The bench consisted of Acting Chief Justice Hari Krishna Karki; and Justices Ishwor Prasad Khatiwada, Dr Ananda Mohan Bhattarai, Anil Kumar Sinha and Prakashman Singh Raut.
The petitioner alleged that Lamichhane not only failed to surrender his Nepali citizenship after obtaining the US citizenship, but also reobtained a Nepali passport without renouncing his US passport.
Later, Lamichhane renounced the US passport, but failed to reobtain Nepali citizenship as required by Nepal's law. With his old Nepali citizenship he continued to enjoy facilities and priviledges - such as applying for a media job or contesting an election - that all Nepali citizenship-holders are legally entitled to.