Travel & Tourism
Pokhara Beckons
Pokhara airport expects first international flight on Feb 23
The airport chief says at least six international carriers are keen to fly to Pokhara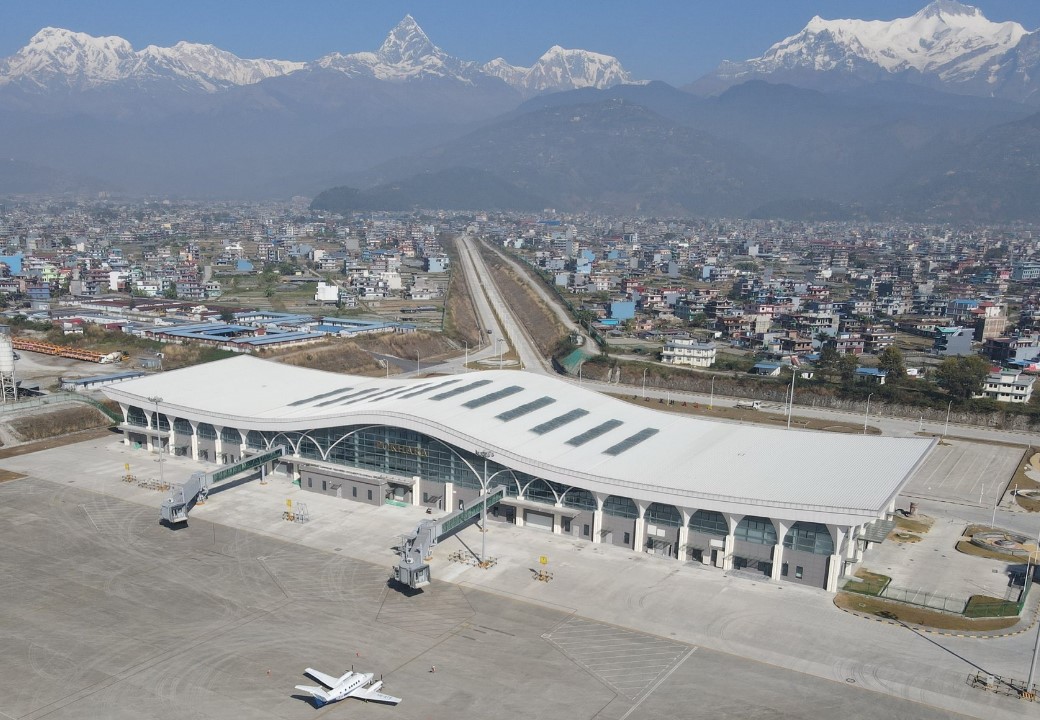 A day after its grand inauguration, Pokhara's new international airport remained busy handling domestic flights. But it will have to wait until February to welcome an international flight, the airport's chief told NepalMinute.com.
Thousands of visitors and officials thronged the airport on Sunday to celebrate the formal opening of the country's third international airport. The morning after the opening, the airport handled nearly 1,000 domestic visitors flying in and out of Pokhara.
Beginning February 23, the airport could see an international flight operating from Pokhara Regional International Airport, according to Bikram Raj Gautam, director of the airport.
"Several international airlines are keen to fly to Pokhara. The first international flight could start operating from February 23," Gautam said.
The airlines include: Jazeera Airways, Thai Smile, Fly Dubai, Qatar Airways, Buddha Air and Himalayan Airlines.
"Soon we are expecting to have health, immigration and labour desks at the airport. That will faciliate smooth and hassle-free movement of international passengers," he added.
Clearing the mess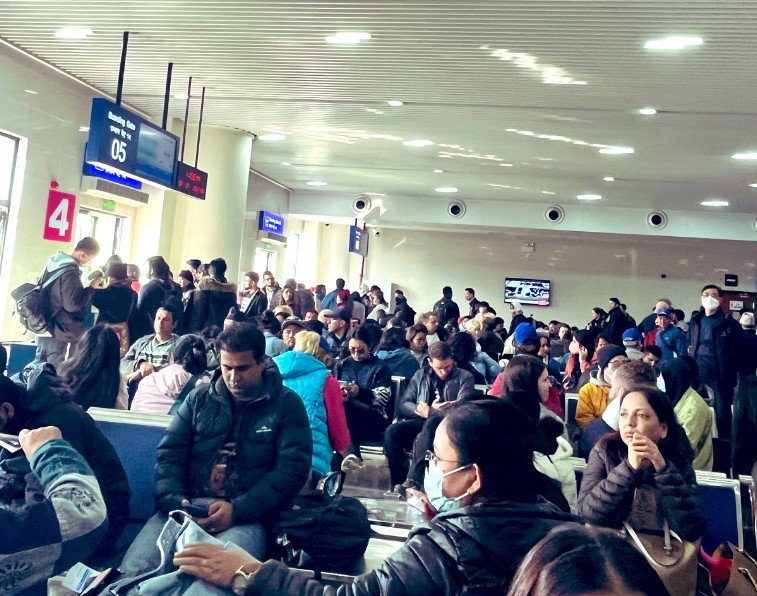 The Rs22 billion facility attracted nearly 10,000 visitors for its grand opening ceremony on Sunday.
While most of them were local residents of Pokhara, others flew in from Kathmandu and other cities.
Nearly 800 visitors used the airport on Monday to catch domestic flights, according to Gautam.
The crowd created some problems. One of the passengers, journalist Nitu Ghale criticised passengers and visitors for throwing all kinds of stuff in the toilet.
She tweeted: "Pokhara regional international airport was totally messed up! How can people throw all the stuffs inside toilet, all toilets were blocked?"
When asked about the problem, an official suspected "possible faults in plumbing" for the "initial mess". That, he hoped, would be cleared as the system gets "fully functional and operational".
Also Read: Pokhara's brand new airport opens amid pomp and pageantry