Politics
A House For Mr Deuba
Deuba vacates Baluwatar, moves into a Dhumbarahi house (Photo Gallery)
The five-time prime minister's departure from Baluwatar follows Sunday's dramatic political development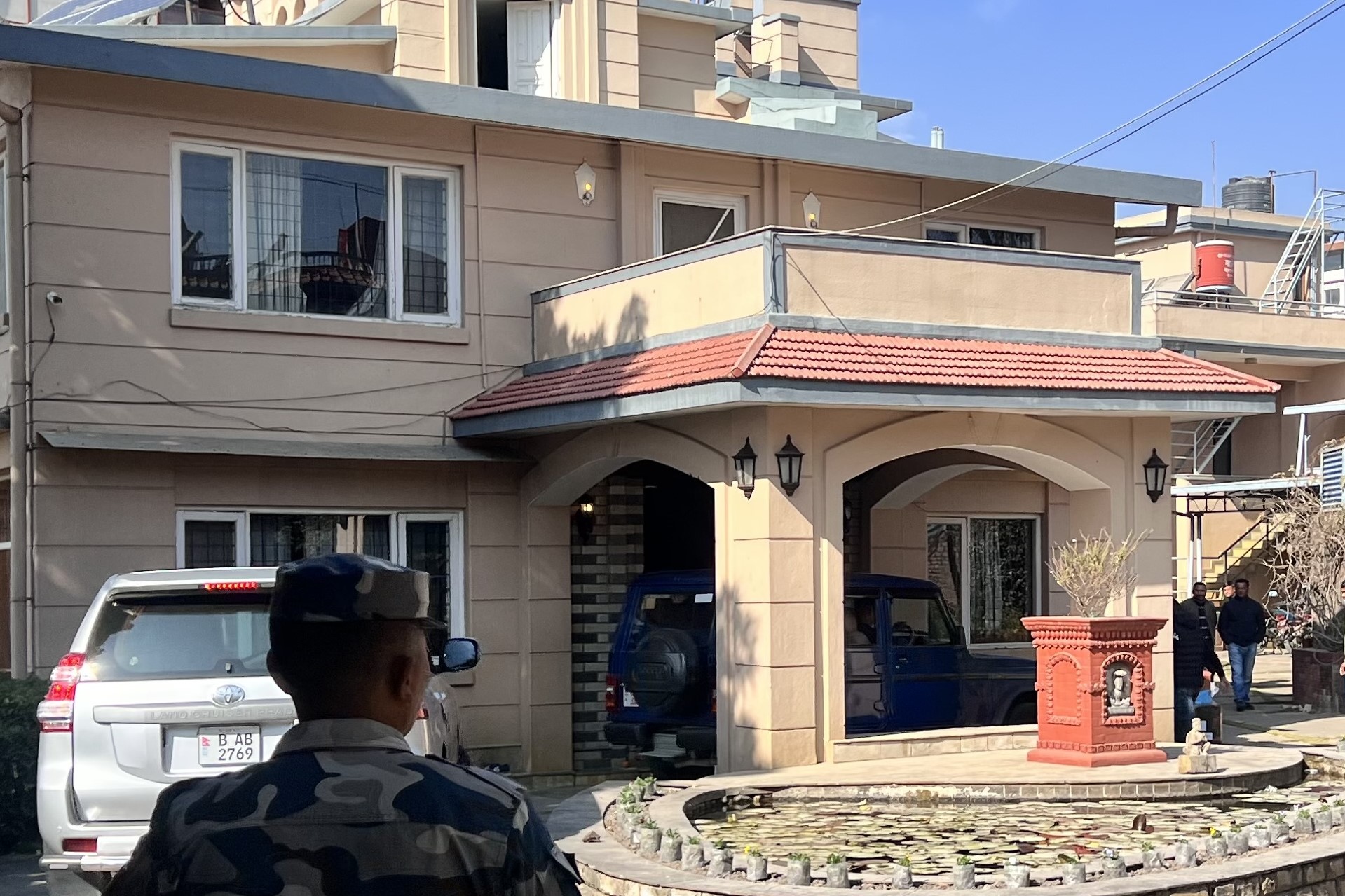 Two days after CPN (Maoist Centre) Chair Pushpa Kamal Dahal ascended as new Prime Minister, his predecessor Sher Bahadur Deuba vacated Prime Minister's official residence at Baluwatar.
Because his residence at Budhanilkantha is currently being renovated, Deuba's family moved into a rented house in Dhumbarahi on Wednesday morning, his close aides said.
Until the last minute drama on Sunday - when Prachanda suddenly switched sides and joined hands with CPN-UML Chair KP Sharma Oli, Deuba, 78, was looking to lead the new government.
And vacating his official residence was out of question.
Also Read: Deuba looks to be PM yet again
That was not to be - thanks to Oli who became a kingmaker, eventually breaking the five-party electoral alliance and getting Prachanda on board to form a new seven-party alliance.
Deuba's dissatisfaction and frustration at the sudden turn of events was visible during the PM's oath-taking ceremony at Sheetal Niwas, the presidential palace, on Monday. Then, Deuba, seen sitting behind new PM Prachanda, seemed quite restless.
Deuba left the scene soon after the oath-taking was over, congratulating his successor, who switched sides at the last minute, leaving Deuba's original plans in disarray.