Nepal Weather
Peaking Winter
DHM predicts rain, snow – and fog in Tarai
As this year's winter approaches its peak, expect some snow, rain and cold waves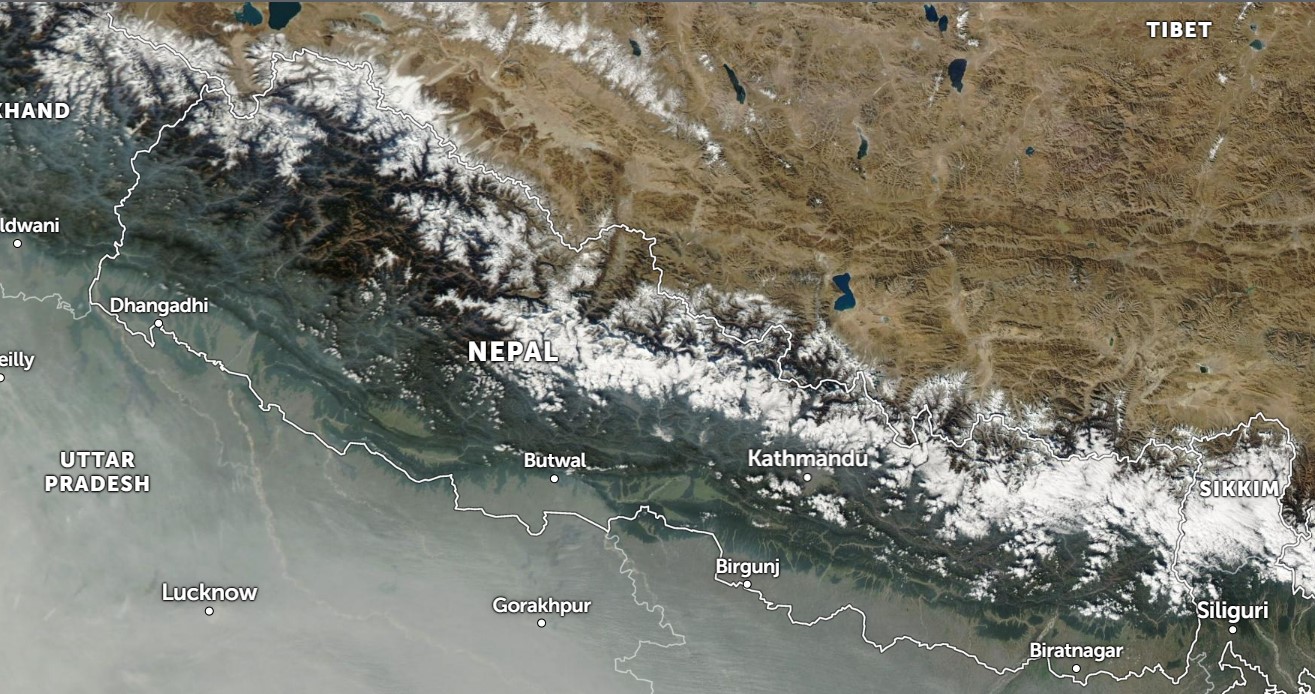 The Department of Hydrology and Meteorology has advised Nepalis to seek warmth as the chillier winter prepares to set in. It has predicted chances of rain and snow in the hilly and mountainous regions and fog in the Tarai belt.
Just over a week ago, it published a long-term forecast which said, this year's winter will be warmer than normal. But in the short-term forecast for three days published on Tuesday, DHM has warned of snow and cold waves across Nepal.
This comes at a time when Nepal is experiencing the effects of a low-pressure system that has developed in Bihar, India. That has triggered cloudy and hazy conditions over Nepal, cooling the temperature.
In its latest bulletin, DHM said parts of Province 1, Gandaki and Bagmati Province will likely experience snow and rain in the coming days, whereas parts of Tarai will likely see thick fog in the mornings and evenings.
By Thursday, DHM expects the weather in the Lumbini Province will have a partial change along with Province 1, Gandaki and Bagmati Province but the rest of Nepal will experience clear weather.
Nepal will experience a gradual drop in temperature as this year's winter prepares to reach its peak in the coming weeks, says DHM advising everyone to stay warm.
Additionally, DHM in the latest Twitter post writes the highest temperature, 29°C was recorded at Lahan, Siraha and the lowest of -6.5°C was recorded at Jomsom, Mustang, on December 18.
Upper Himalayan regions have been consistently recording sub-zero temperatures for more than a month now.
Winter griefs
With the plummeting temerature, news of deaths and illness triggered by winter have started floating in Nepal. Two persons from Musahar community died of cold in the last two weeks in Sarlahi. Ramesh Majhi, 40, from ward no 9 and Ram Bhagat Majhi, 65, from ward no 6 of Haripur Municipality lost the lives due to severe cold, according to the District Police Office.
Both of them with economically poor background lost their lives during their sleep as they were sleeping on a straw mattress.
Also hospitals in Nepal have started seeing a surge in patients number relating to the cold weather. Ministry of Health and population has also advised to be cautious as it sees cases of winter influenza rising.
Meanwhile here are a few winter do's and don'ts advised by experts.