Nepal Weather
Expect more sunshine as monsoon clouds shift south
The weather will continue to be gloomy in most parts of the country as the axis of the monsoon trough is located slightly to the south than the normal position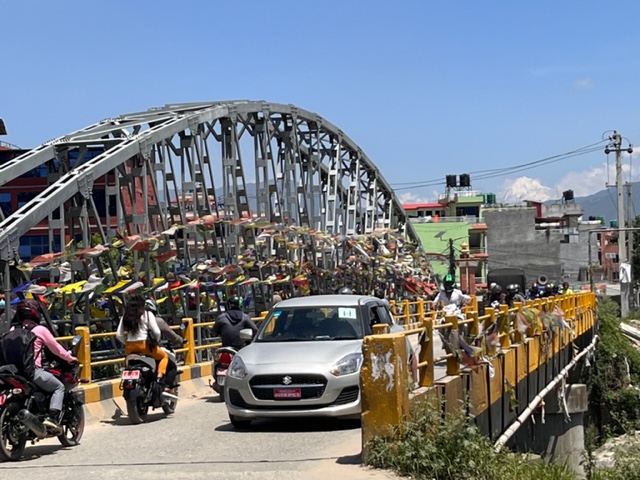 Tired of sunshine and soaring temperatures on the first of Shrawan (mid July)? Praying for some cool drizzles?
Meteorologists aren't too sure, but they say the weather will likely remain partially to generally cloudy across the country for the upcoming three days, beginning July 17.
According to the Meteorological Forecasting Division, the weather will continue to be gloomy in most parts of the country as the axis of the monsoon trough is located slightly to the south than the normal position.
Light to medium rainfall is predicted in the hilly areas of Bagmati Province, Gandaki Province, and Province 1. However, chances of rainfall with thunder have been predicted in the remaining areas of these provinces.
Chances of gloomy weather will continue on Monday as well, with the probability of medium rainfall.
Similar weather has been predicted for Tuesday as well. Light to medium rainfall is likely in Sudurpaschim Province whereas heavy rainfall is likely in a few areas of Madhesh Province, Lumbini Province, Bagmati Province, and Gandaki Province.
Despite the prediction, authorities have alerted communities and local officials to step prepare and respond to water-induced disasters, which have already claimed several lives and caused huge losses so far.
The Division has, however, warned monsoon activities are likely to continue for the next couple of days, especially when the water level in major rivers from east to far-west Nepal will likely rise significantly.