Current Affairs
Reporter's Diary
Itaewon crush: Lessons from South Korea 
What lessons can urban centres around the world learn from Itaewon, Seoul? Read on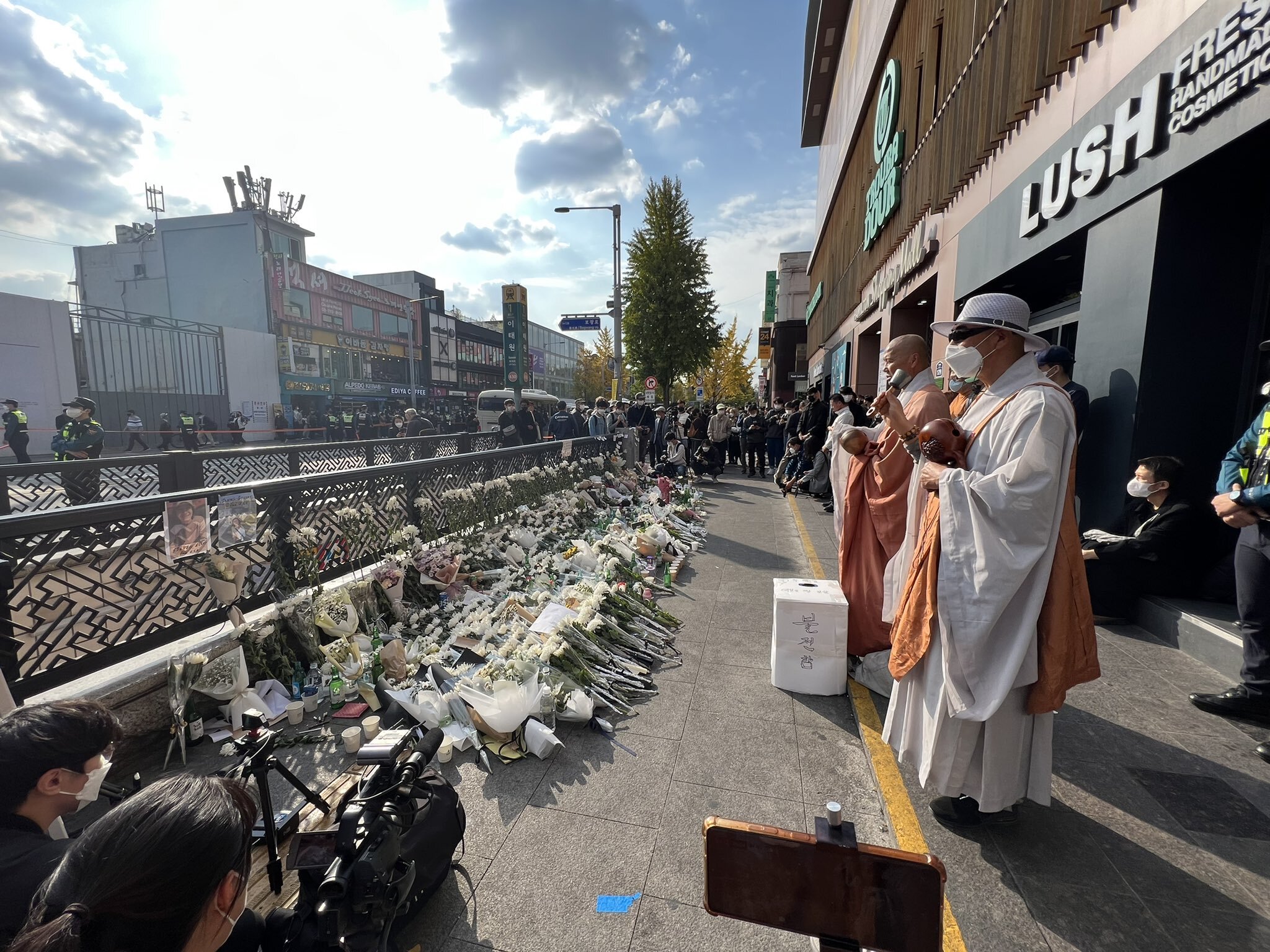 So many young lives lost in an instant!
Probably nothing else disturbs fellow human beings more than the news of people getting killed by crowds of people crushing against each other. The latest one came from Itaewon in the South Korean capital, where 154 lost their lives in a deadly crush. No Nepali was affected, the Nepali ambassador in Seoul has confirmed, although the Seoul area is home to thousands of Nepali expatriate workers and students, with the country hosting nearly 42,000 Nepalis.
South Koreans are still struggling to come to terms with the sudden loss of so many young people within such a short period of time on Saturday night when the pre-Halloween gathering was supposed to be pure fun. The first Covid restrictions-free Halloween gathering was expected to soothe the party-goers' minds, bodies and souls.
But that was not to be.
Images and videos of the crowds of young people moving through the jam-packed narrow alleyway of Itaewon are still circulating on social media. Also spreading are disturbing images of the young dead wrapped in plastic sheets. Questions are being asked: Why couldn't the police prevent it? Why didn't they take precautions as all roads and jam-packed train compartments led to Itaewon Station that evening?
Equally important, what lessons can other cities learn from Itaewon?
Many young Nepalis love South Korea - and I'm no different. Having spent two weeks in South Korea in April 2015, I'm personally affected by the loss of so many young people in Itaewon. After hearing from a friend that it's one of the must-see places in Seoul, I visited Itaewon on the night of April 23, 2015 (I remember the date; why I remember it, I will explain a little later). Stepping out of the Seoul metro, I had probably walked along the same alleyway to enter Itaewon, filled with shops and fine dining places. Walking on, I entered a quiet pub where a bunch of Korean youngsters were shaking their heads to the beats of 'Gangnam style'.
Halloween parties
Traditionally, Halloween is observed on October 31, a day before the Western Christian feast of All Hallows' Day. According to western European tradition, the festival is dedicated to remembering the dead and departed. Nowadays, though, the American version of the festival sees a lot of neighbourhood trick-or-treat gatherings and parties with revellers decked up in artistic or bizarre costumes. From the United States, Halloween party culture appears to have spread to every corner of the world, including Kathmandu and other urban centres of Nepal. Let alone South Korea, where nearly 30 percent of the population is Christian.
Little wonder then that many youngsters in Seoul chose the evening of Saturday, October 29, to enjoy Halloween parties. But as authorities failed to take crowd control measures in time, the sea of young people heading towards Itaewon got caught in a deadly crush in the alleyway right outside the station. On the actual Halloween day – which is Monday - tributes are pouring in for 154 people, including 26 foreigners, who died in the crush. Most victims were in their 20s. Funerals have begun.
Tragedy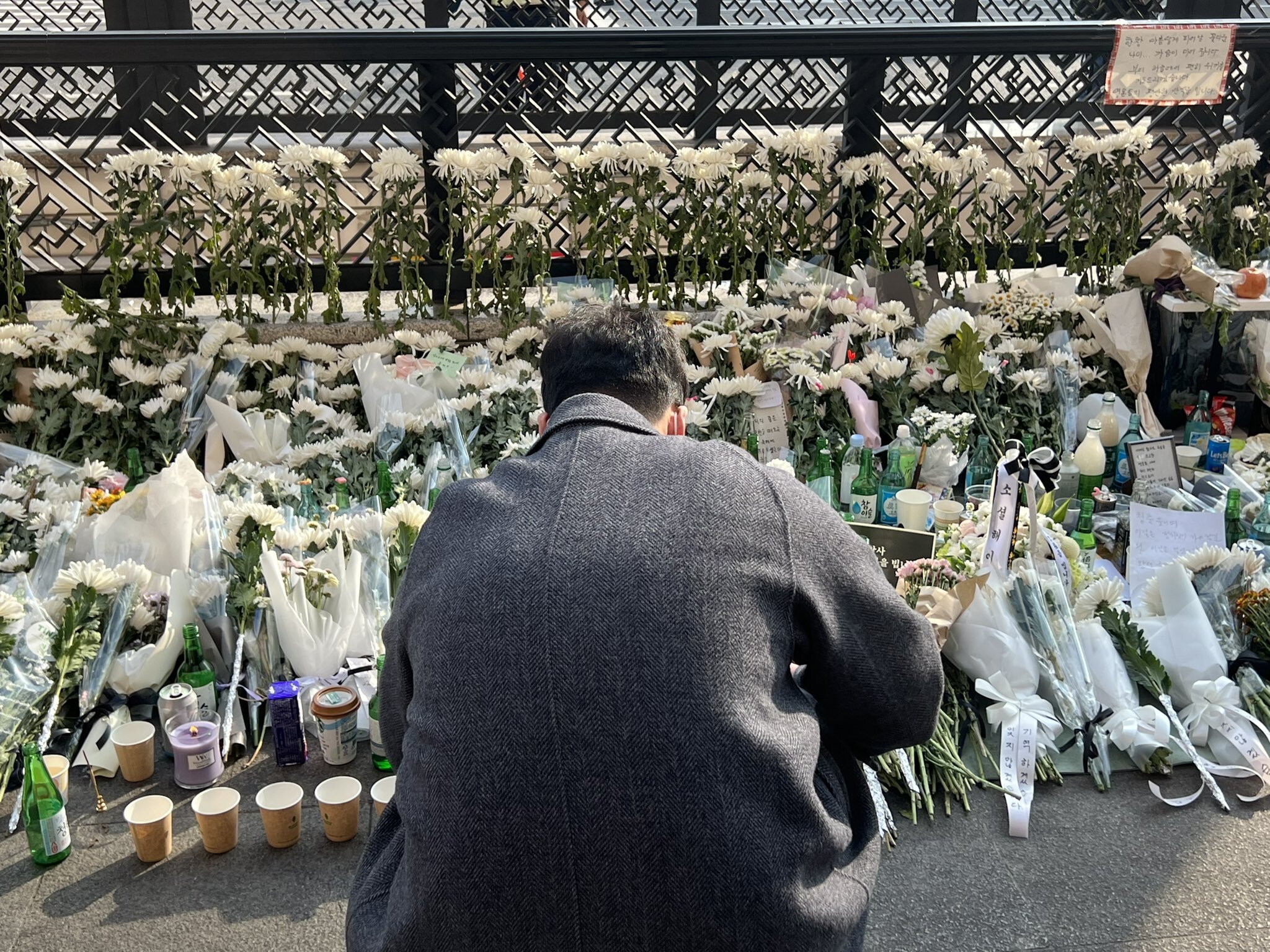 Like most South Koreans, Taesik Ma, a senior South Korean journalist, is shell-shocked. "It's very tragic and very unfortunate," he told me over the phone from his hometown in Daegu, 300 kilometres south of Seoul. "It happened after somebody pushed the crowd from behind. Now police are analysing CCTV footage and questioning witnesses to find out who all did it."
Police officials have admitted that they failed to detect a sudden surge in the crowd. The crush is the biggest tragedy in South Korea after the 2014 Sewol ferry disaster off Jindo island. That claimed the lives of 304 people, mostly students.
Crushes are not new in a world that seems to be rapidly urbanising and getting more crowded. Earlier this month on October 2, the world was shocked to see images of one of the world's worst-ever stadium disasters. The stampede in Kanjuruhan, East Java, in Indonesia, left 133 people dead and more than 300 injured after police used tear gas to control rioting football fans.
Something similar happened in Kathmandu, Nepal too. On March 12, 1988, 93 people were killed and 100 others injured in a crush after fans tried to flee a hailstorm and struggled to rush out of Dasarath Stadium en masse.
In April 2015, I returned home a happy man on a direct Korean Air flight from Incheon near Seoul. I was delighted to see a bit of South Korea, including Daegu, Gyengbuk, Pohang, Busan and Seoul, coinciding with my visit to cover the seventh World Water Forum.
The very next day, on April 25, Nepal was rocked by a devastating 7.8 Magnitude earthquake. Such natural disasters, we know, are unavoidable. But I wonder if human crushes or stampedes are somehow avoidable or preventable.
Crowds
As I sat down to write this piece Sunday evening, another shocking news came. Nearly two hundred people fell into a river after a crowded suspension bridge collapsed in the Indian state of Gujarat. By the next afternoon, 141 were confirmed dead and 177 were rescued. The 140-year-old bridge, repaired recently, was filled with devotees observing the Chhath festival. As is common after such disasters, the Gujarat state government has ordered an investigation.
I remember a strikingly similar accident in Nepal. On December 27, 2007, at least 19 people were killed and 90 were injured when a suspension bridge over the Bheri river in Chhinchu near Surkhet collapsed. As in Gujarat on Sunday evening, the bridge was crowded with people visiting a religious fair in the area. Human stampedes and crowd crushes are common. The rough translation of a famous Nepali saying goes thus: If it's crowded protect your body; if it's famine protect your seeds.
I asked Taesik Ma, the senior South Korean journalist, what lessons could the world learn from Itaewon crush? His answer is simple: "Never take crowds or other things for granted. Stay alert at all times and take precautions at all times. Wherever you are in the world."
Also Read: The Australian attraction