Culture
Tibetan Buddhism
Dalai Lama meets 35 Nepalis in India
Much like Tibetan Buddhists, many Nepali Buddhists revere Tibetan spiritual leader the Dalai Lama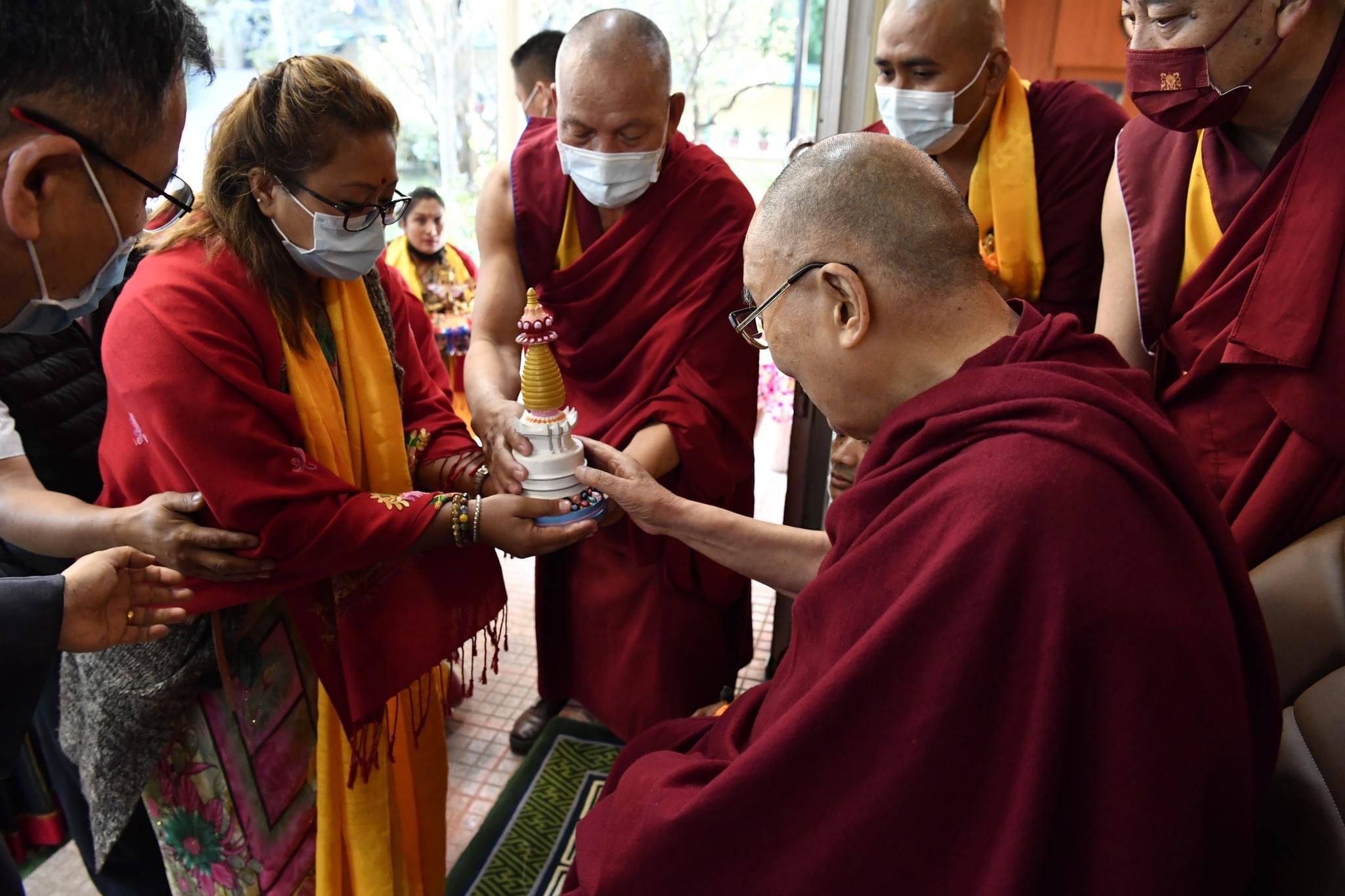 Tibetan spiritual leader Dalai Lama has met a group of Nepali pilgrims, including monks and nuns, in Dharamshala, India.
The Tibetan spiritual leader in exile "granted audience to 35 Nepali nationals who visited all the way from Nepal", according to an exiled Tibetan journalist, Yeshi Dawa.
Yeshi Dawa, who works for Radio Free Asia, has attached photos of Nepali delegates to Dharamshala in his tweet.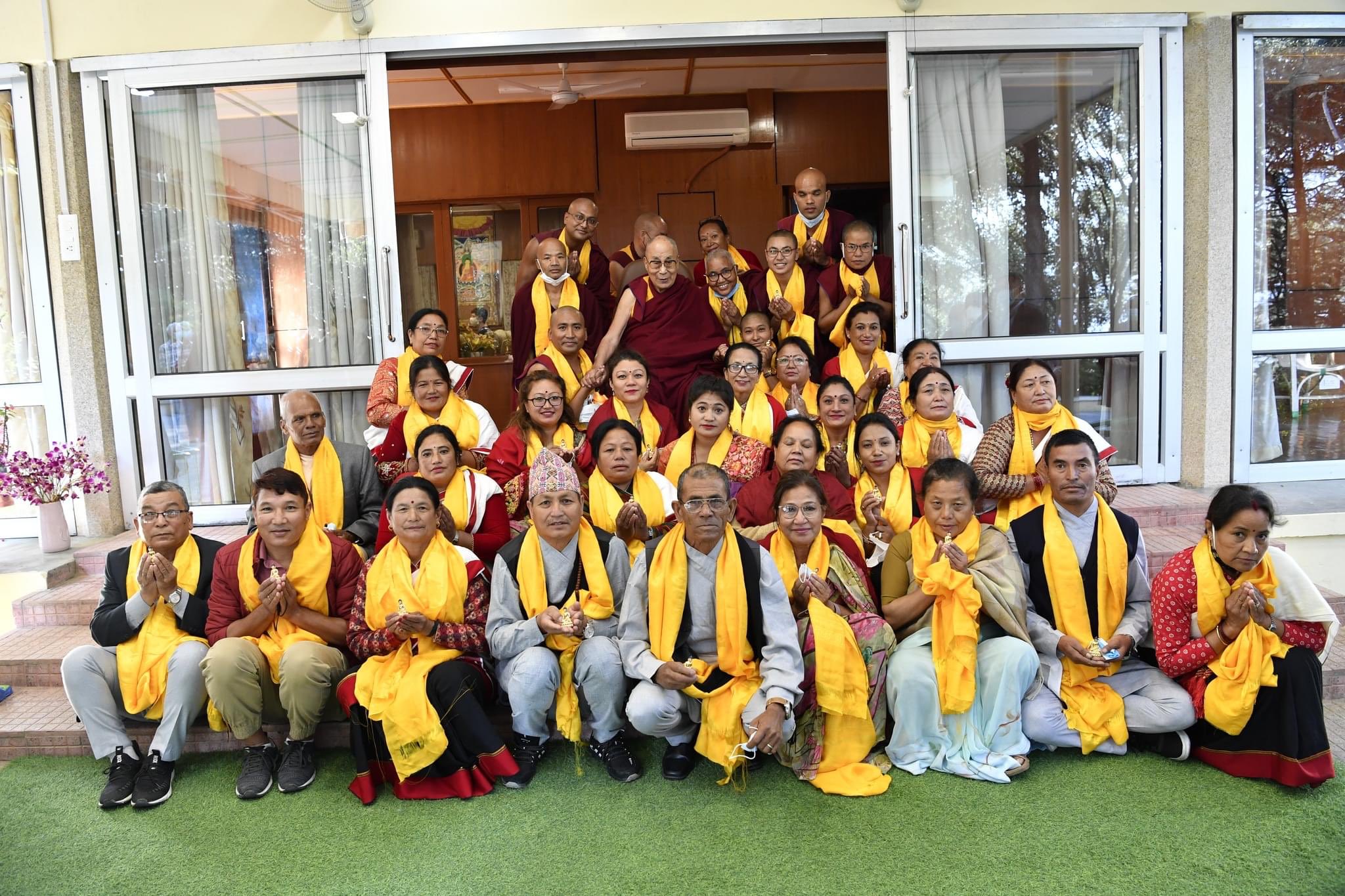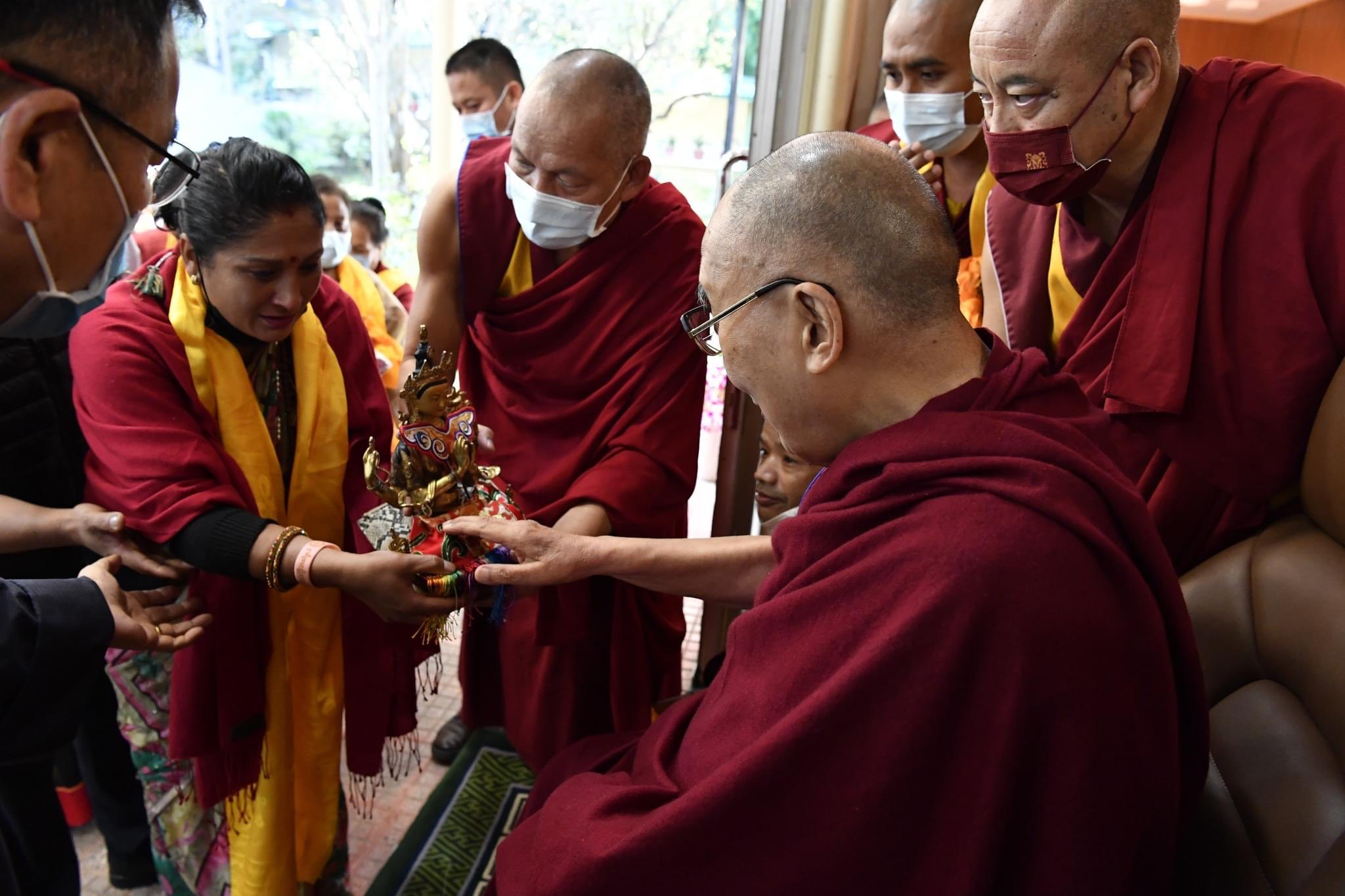 The photos show them giving souvenirs to the Tibetan spiritual leader, whose real name is Tenzin Gyatso. He is revered as the 14th incarnation of the Dalai Lama.
The Dalai Lama, 87, has been living in the north Indian town of McLeod-ganj, Dharamshala since 1959 when he fled Tibet following a failed Tibetan uprising against Chinese rule.
Nepal is home to around 20,000 Tibetans, most of whom followed their spiritual leader into exile but remain in different Himalayan districts of Nepal – in addition to Kathmandu and Pokhara valleys - for various reasons.
Like a majority of Tibetans, many Nepalis living in the Himalayan region too follow Tibetan Buddhism and revere the Dalai Lama, placing his portraits, alongside that of Buddha, Tara and other deities, in their prayer rooms.

Also Read: Richard Gere in Dharamshala, monks in Kathmandu celebrate Dalai Lama's birthday