Nepal Weather
Dashain Rains
Rains play havoc across Nepal, unlikely to go away soon (With Photos)
As well as affecting Dashain celebrations, rains have caused huge losses in across Nepal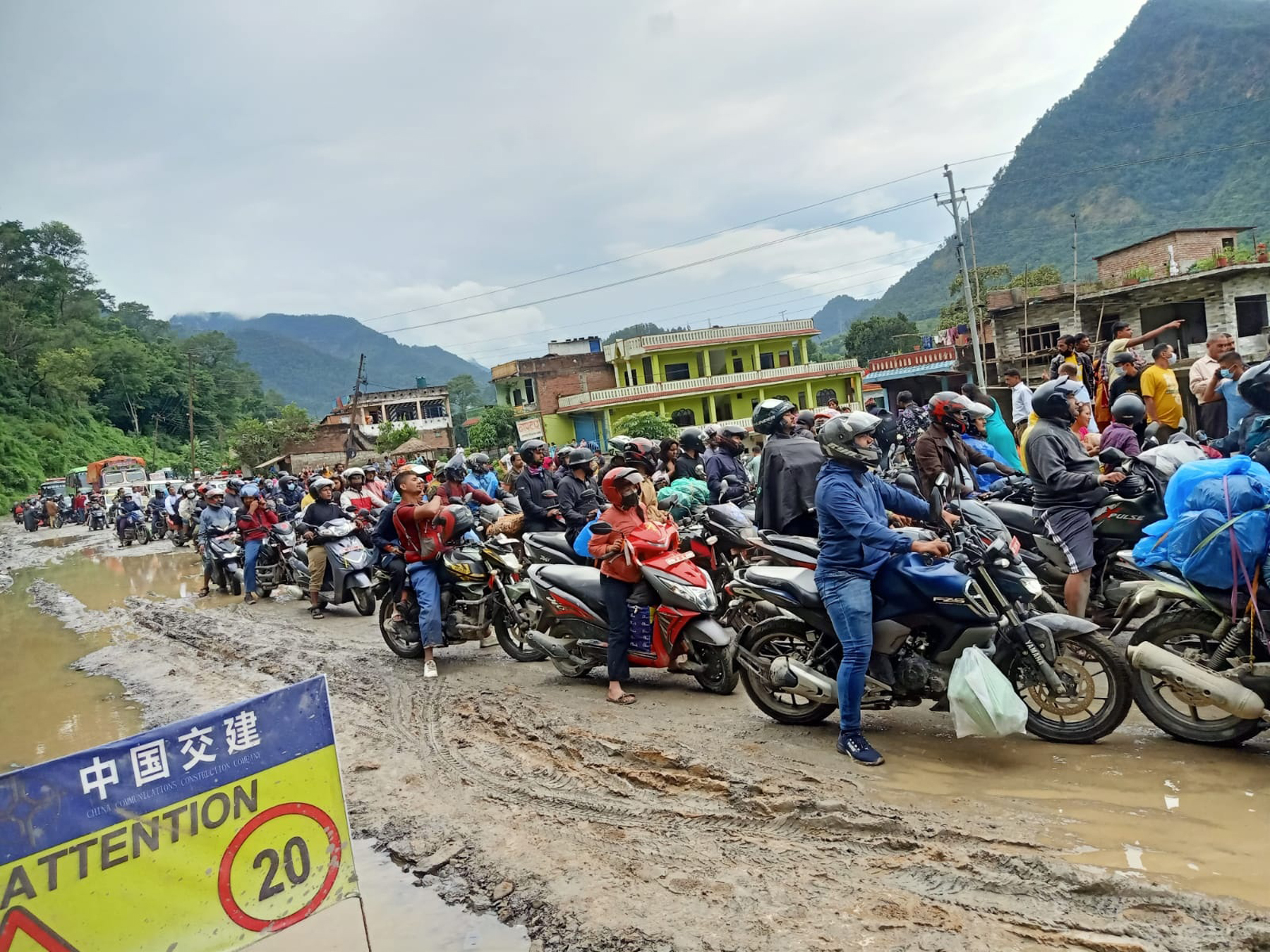 Unseasonable rains have wreaked havoc across central and western Nepal, causing inundations and disrupting traffic movements along major highways just when Nepalis were in the middle of the biggest annual travel rush for the Dashain festival.
The continuing rains and floods have affected tens of thousands of people and destroyed ripe rice paddy in thousands of hectares of land. As if all that was not enough, the bad news is this: the rainy weather is unlikely to clear away anytime soon.
Met officials say the effects of the low-pressure area in the Bay of Bengal will likely remain over Nepal this weekend and next week as well, causing moderate to heavy rainfall at several places.
Meanwhile, authorities alerted people living in western regions, including Gandaki, Lumbini and Sudurpaschim provinces, to stay safe from floods and landslides. While water levels dropped slightly in the Narayani river on Friday, the swelling Rapti river between Dang and Banke continues to pose risks of floods.
The Nepal Disaster Risk Reduction Management Authority has cautioned river-side communities to remain safe from possible floods.
It has predicted moderate to heavy rainfall with a possibility of landslides and floods in the western regions for Saturday and Sunday.
See RSS photos of destruction along the Rapti banks, Banke, Surkhet and Tanahun caused by the heavy Dashain rains: