Nepal Weather
NATURAL DISASTER
Three of a family killed in Chandragiri landslide
Landslides, triggered by incessant rain since Tuesday, has wreaked havoc in a number of places across the country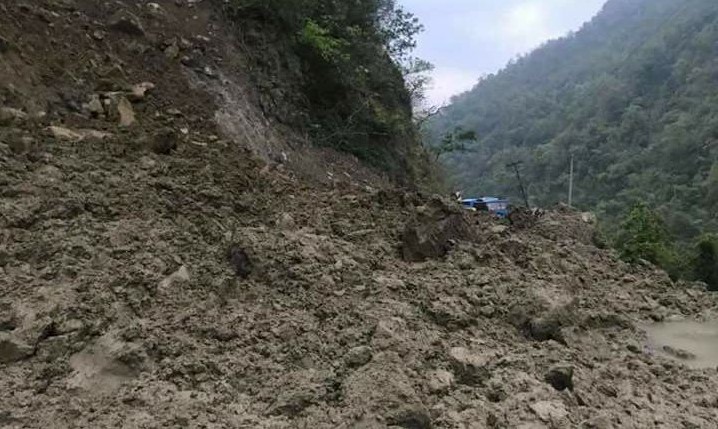 Three persons of a family were killed in a landslide at Chandragiri in Kathmandu on Thursday night. The rain-triggered landslide buried the Dhyan Kendra, a meditation centre, where they had been taking shelter.
The Kendra is located near Deurali, on the way to Masine of Chandragiri Municipality-2, said Bhai Krishna Tamang, the chairperson of Chandragiri Municipality-2.
Those killed in the disaster have been identified as 52-year-old Raju Shrestha, his wife, 45-year-old Geeta Shrestha, and their 18-month-old daughter Sarathi. The Shrestha family, originally from Dhulikhel Municipality-12, Kavre, had been living in the Dhyan Kendra.
The bodies have been retrieved from the rubble and sent to the TU Teaching Hospital, Maharajgunj for post-mortem, police said. - RSS