Crime
Nepali Medusas
Tales of young Nepali Medusas, the sexual assault survivors
More and more sexual abuse victims are beginning to take to social media to share their pain-filled stories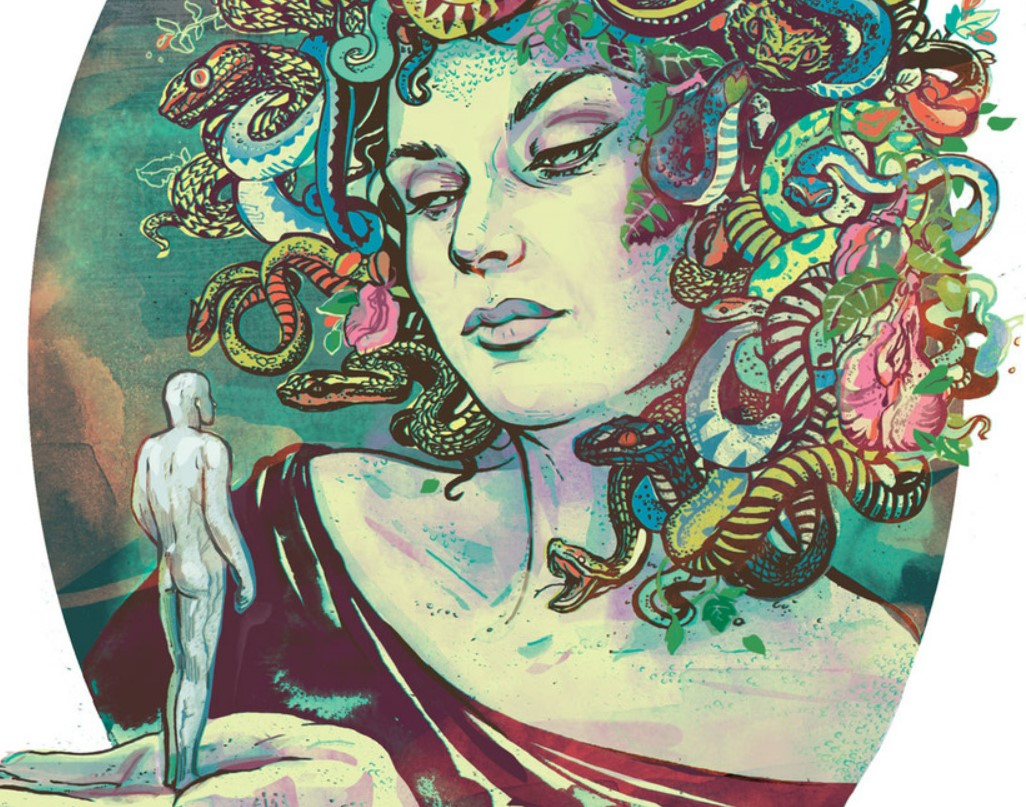 • Bhagirathi (name changed), 22, was sexually assaulted by her boss. She mustered the courage to speak up and lodge a complaint against him. She's waiting for justice.
• Nirmala (name changed), 17, was sexually abused almost ten years ago. Her family asked her to keep quiet. She is currently consulting a therapist to recover from the trauma caused by her landlord.
They are not alone. Nepal Police handled over 2,100 rape cases last fiscal. That doesn't include scores of incidents of sexual assault and harassment that happen every day.
As the crime against women and girls continues, more and more sexual abuse victims are beginning to share their stories with friends or with audiences on social media platforms.
In doing so, some of them went to the extent of likening their survival stories to that of Medusa, a beautiful lady in Greek mythology who, despite being a rape victim, was beheaded for a crime that she didn't commit.
The Greek Medusa's story, a little later.
Nepali Medusas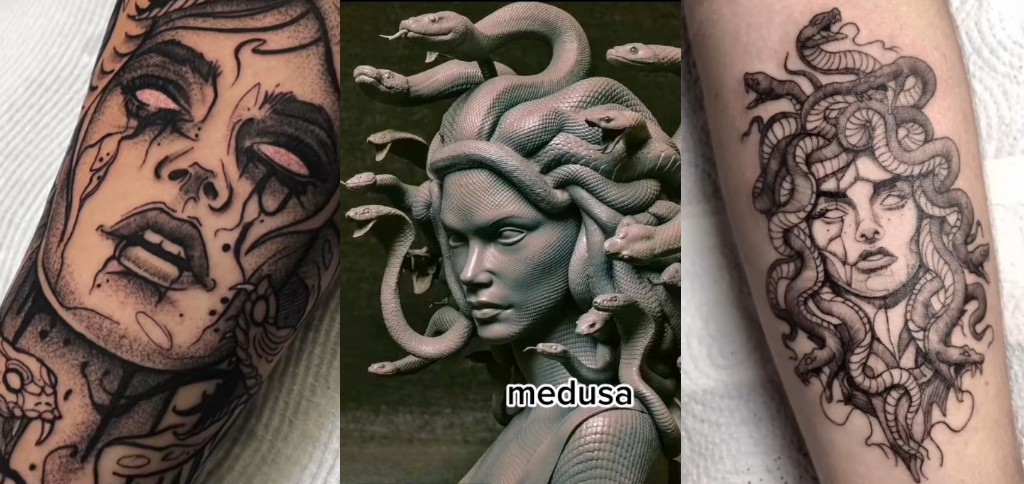 Now let's hear from a few of the Nepali girls who have taken to social media platforms to share their stories.
In one recent TikTok video that became viral with 68,000 views and 45,000 comments, Bhagirathi (name changed) narrates her story thus:
It happened in July 2022. I had just turned 22. I was working in an Education Consultancy in Kathmandu. One evening, an agent, aged 60, invited all the staff to her birthday party. Everyone decided to go but I was planning to return to my hostel. Two of the male employees insisted I should go to the party. With them, I reached the venue. They started to drink and offered it to me as well. After that, the staff suggested we should go to one of the clubs. I don't remember what happened there. From there, two lady employees took me to the hotel. Around 2 am I heard my boss's voice. I couldn't open my eyes. I knew what he was doing but I couldn't stop him.
In the morning the hotel staff woke us up. I was shocked when I saw my condition. I had been undressed. He was lying naked too. He asked me to freshen up and get dressed up. I went to the bathroom and when I realised what had happened, I started to cry. He tried to manipulate me by saying we were drunk and so the mistake happened. Five days after I was raped I lodged a case against him. His daughter and the ladies staff told me not to tell the police about it because everyone would blame me for being raped.
Now let's hear the story of Nirmala (name changed), 17. Her story goes thus:
The incident happened almost nine years ago. I was seven years old then. My family decided to move to a new place in Kathmandu. Right next to our house lived a boy, a year younger than me. We used to play together. One day, I was home alone. It was Teej and my mother had gone to the Pashupati temple. The landlord came and gave chocolate to both of us. After that, he took the boy to the corner and whispered something to him. The boy left and the landlord walked back to me. He said we were going to paint a room. I got excited about it. He gave me a brush and took me to the room. Suddenly he started to touch me.
I thought he was playing with me because the boy used to tickle me while playing. But then he started to kiss me. After that, all I remember is I was half naked and he was so too. I cried in pain. He warned me not to tell anyone about it or he would kill me and the boy. I was scared but somehow I told my niece, aged 20, about it. But she told me to remain shut up as revealing what happened would only bring shame to the family. I'm currently seeing a therapist and nothing has helped me get out of that trauma.
Sita (name changed), 18. Her story is even more disturbing:
I was 10 years old when the incident happened. My mother would send me to my aunt's house to study whenever my exams were near. At that time I was in fifth grade and the first term exams were going on. I used to sleep with my two nieces in one bed. Uncle used to check on us every night and leave. It was normal for some weeks and then things changed. One night, I felt a hand on my body. I thought I was just imagining things but I was wrong. I was shocked to find out that it was my uncle's hand. He used to come to the room at midnight and touch me. I couldn't say a word because I thought it was my fault.
Every time I went to their house, he used to do the same: touch my private parts and abuse me. Sometimes he used to even call me in his room. I tried to make excuses so I didn't have to go there but my mother never listened to me. I started feeling disgusted with myself and with my body. After three years, I found some courage to share my story with my friends and relatives. Then my friend's mother called mine and told her everything. She discussed it with my aunt but nothing really happened. I just stopped going there.
Speak up, suggests psychologist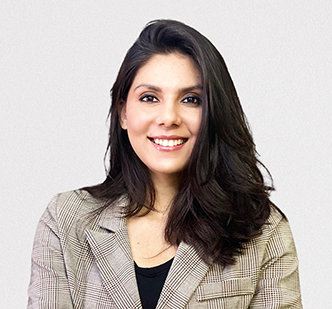 These are just a few of the survivors of sexual abuse or violence who have taken to social media to share their stories. On TikTok, for example, they have been uploading their videos and posts with #Medusa etc.
Rojisha Shahi Thakuri, a psychologist at Healthy Minds Nepal, said such activities on social media indicate the scale of sexual violence in Nepali society and the trauma that has been causing on victims. Sharing traumatic experiences helps, she added.
"I am taking it in a very positive way," she said. "Everyone sees justice in a different way. Some may feel that they get justice when their abusers are taken into custody while others may perceive it differently."
"I think the survivors are trying to find comfort on social media. Our society always blames victims instead of supporting them. If it makes them feel good, if it gives them comfort, let them make videos and share their stories."
Who is Medusa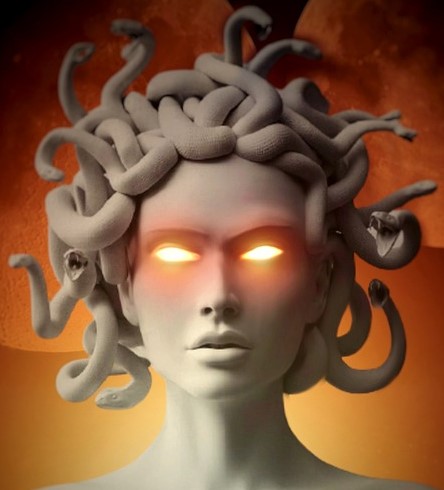 Most people who know Medusa recognise her as a snake-haired woman and the ability to turn those who looked into her eyes into stone. But rarely do people know about her story.
According to Greek mythology, Medusa was a beautiful maiden who was deeply desired by men. Once she caught the attention of Poseidon, the god of the sea, who is said to have raped her in the temple owned by the goddess of wisdom, Athena. Roman poet Ovid mentioned it in his poem Metamorphoses.
When Athena found out about the rape, she punished Medusa by turning her hair into vicious snakes. Later she was beheaded by Perseus, a demi-god in Greek mythology.
While some believe that Athena cursed her to save her from men – mostly see it as an injustice that happened to a victim who was sexually abused by a god. And instead of getting justice she was punished for being raped.