Crime
Mob Investigation
Gongabu loot: Nepal Police begins tech-assisted investigation
Traders demand compensation after plunder of mobile phones and property worth over Rs80 million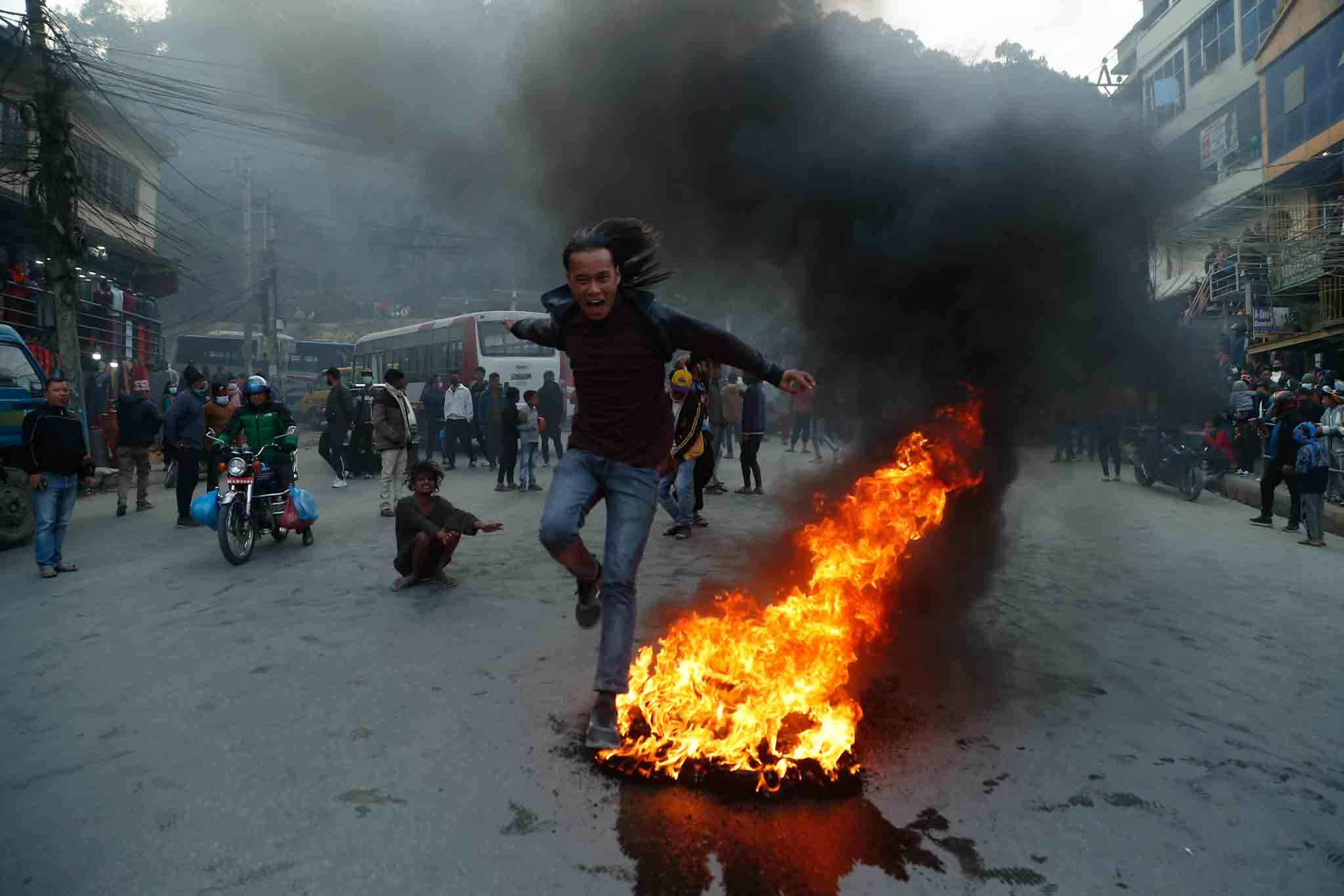 Police have arrested four suspects in connection with the looting of mobile phones from a shop in a glitzy mall in Gongabu area of Kathmandu. The Lotse mall was attacked by mobsters who were protesting against new traffic and parking rules.
The arrest followed strict instruction to Nepal Police from the Home Ministry to arrest everyone involved in arson attack and looting in the Gongabu area on Monday evening.
At least two police vehicles were torched and the mall was vandalised and looted when mobsters ran amok in the capital's northern suburb. Around a dozen people, including police personnel, were injured after the demonstration turned violent.
Hours after videos of mobsters breaking into and plundering mobile phone shops went viral, the government ordered the police to swing into action and arrest everyone involved in the attack.
Home Secretary Binod Prakash Singh on Tuesday directed Nepal Police to investigate the looting and take action against all those involved.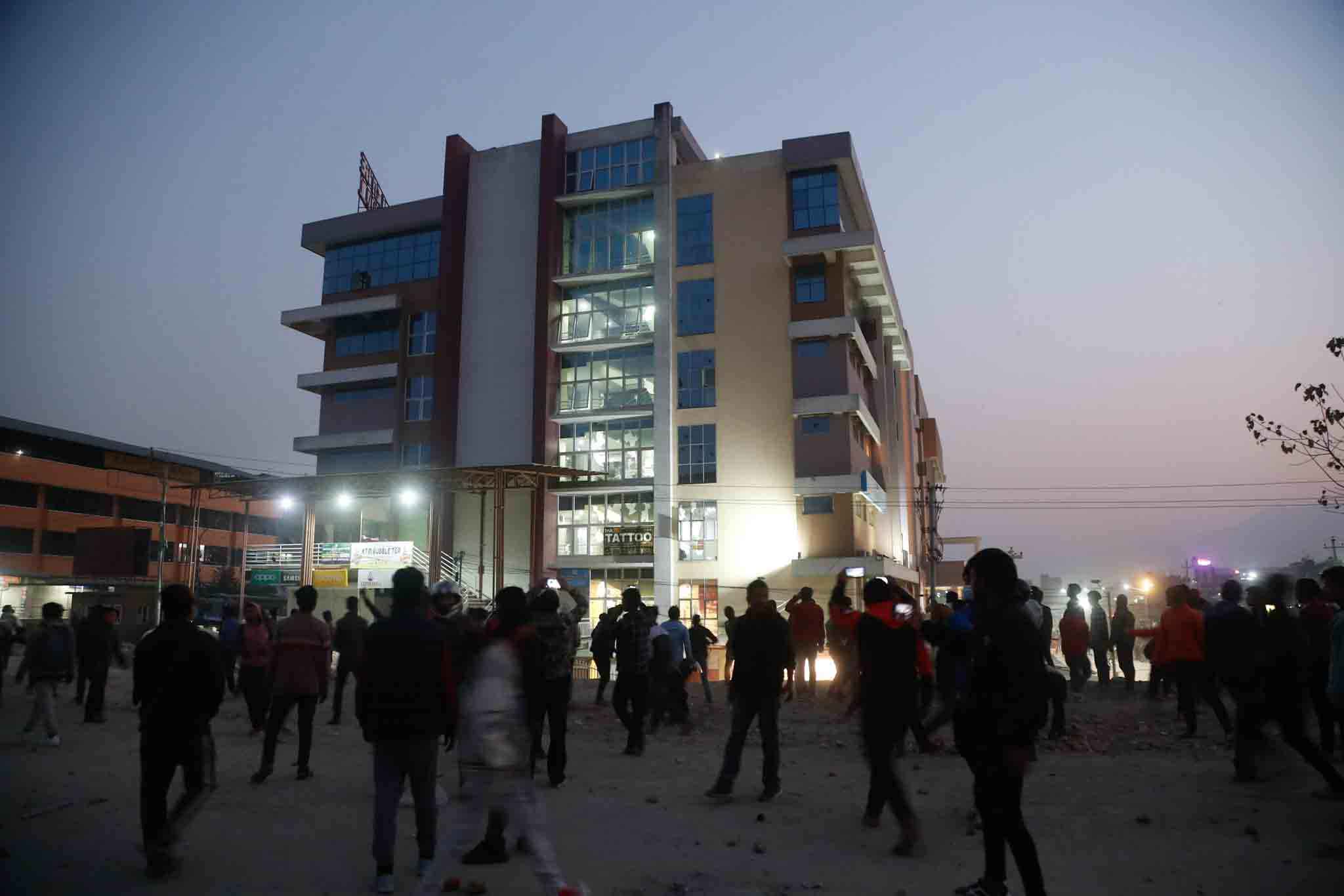 The spokesperson of District Police Range Kathmandu, SP Sitaram Rijal told NepalMinute.com that at least 10 people involved in the attack have been arrested, adding that further investigation is on to identify everyone involved in the attack on police vehicles and Lotse Mall.
"We are going to investigate and arrest everyone responsible for the attack or loot," said Rijal.
Traders said mobile phones and property worth more than Rs80 million were looted or destroyed in the mob attack.
Is it possible to track the stolen phones?
Police say the investigations will begin in earnest. First, the shop owner will need to provide the police with the details of the devices stolen including the IMEI of the devices.
IMEI, a 15-17 digit unique identifier of any smartphone, can be tracked by MDMS technology employed by Nepal Telecommunications Authority (NTA).
"But we need to know one thing, the device must be turned on with a SIM in it," said Rijal.
The MDMS tech can only track an active smartphone in Nepal if it has a SIM card on it. When the phone tries to connect to any nearby cell tower, it gives the location of the device to the authorities.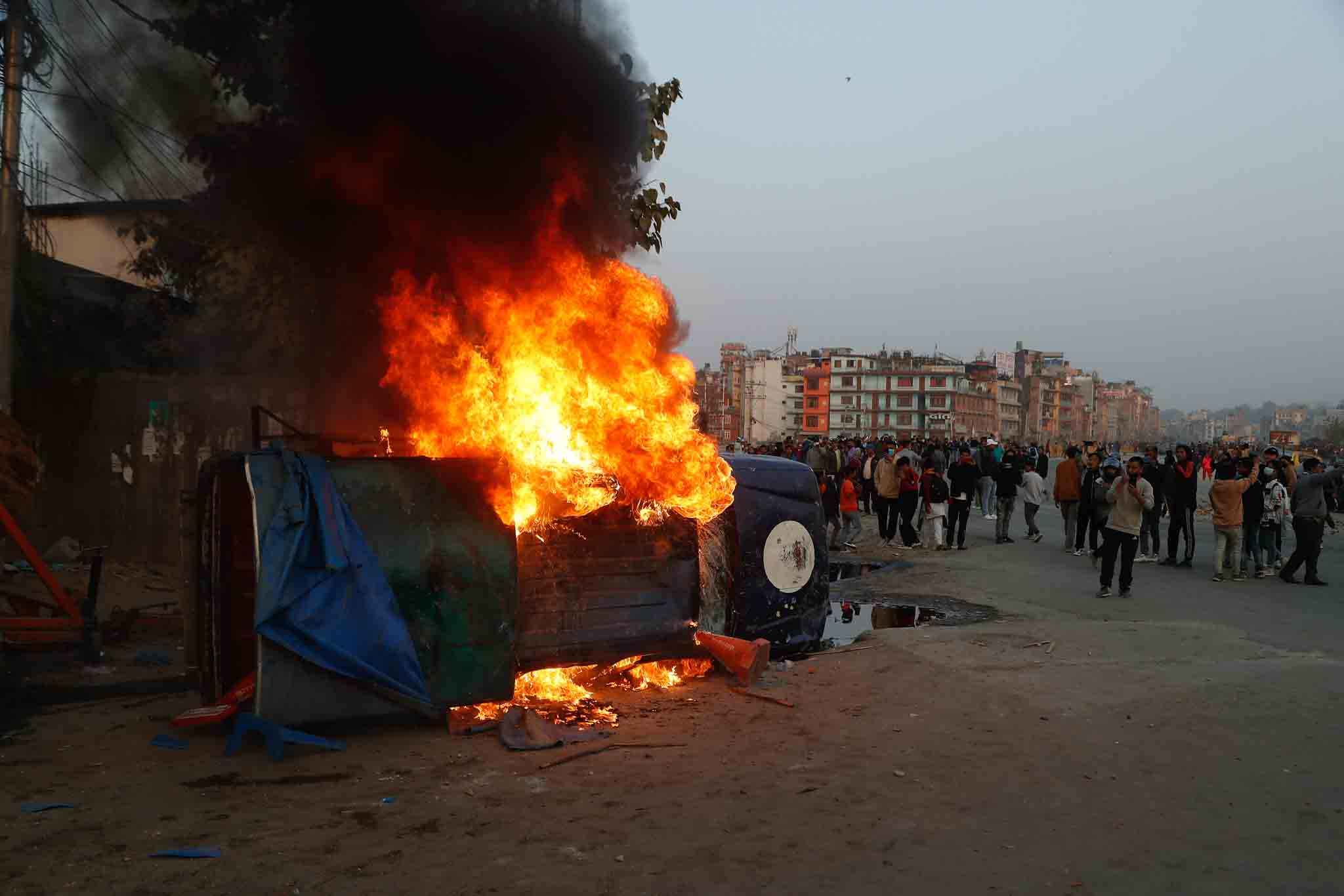 According to Rijal, tracking of the phones has not started yet because the details of the robbery are being reported.
He said: "The owners have two choices, either to block the devices directly taking our help or wait till the device turns on so that we can track the device."
"But this way, we can only track the phones, what about other devices which do not take a SIM?"
The lost device's IMEI must already be in the NTA's MDMS database.
"The owner must also report the police with the details of import duties including the registration of the device to MDMS which I believe they securely have in a computer somewhere," said Rijal.