Crime
CORRUPTION
TIA Director General Thakur suspended over leaked audio clip
Thakur has been accused of negotiating with Thai Smile Airlines for his personal gains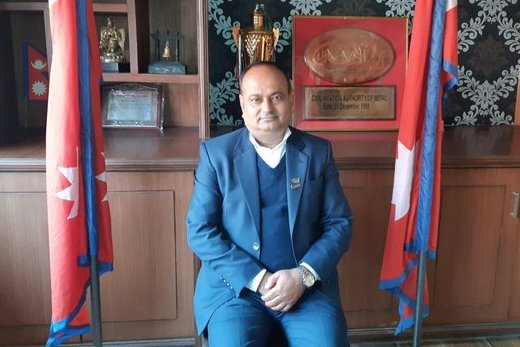 The Ministry of Culture, Tourism, and Civil Aviation has directed the Civil Aviation Authority of Nepal (CAAN) to suspend Director General of Tribhuvan International Airport (TIA) Prem Nath Thakur.
Spokesperson and Joint Secretary at the ministry Rajendra Kumar KC said that the directive was given over his audio conversation with an airline representative for his personal gains.
Thakur has been charged with illegally communicating with Thai Smile Airlines for his personal benefit. So, in accordance with the Cabinet's decision, CAAN has been instructed to suspend Thakur and cooperate with the investigation, he said.
Similarly, the ministry has requested the Commission for the Investigation of Abuse of Authority (CIAA) for further investigation into the case, he said. Thakur had been the director of TIA for the past two years.
A few days earlier, the CIAA detained Purna Chudal, the chief of TIA (domestic terminal), along with a bribe.
- RSS