Crime
Rape Scandal
Lamichhane pleads innocence, says he is returning in a few days to face charges
The police opened an investigation on Sept 6 after a 17-year-old girl lodged a complain accusing the cricketer of rape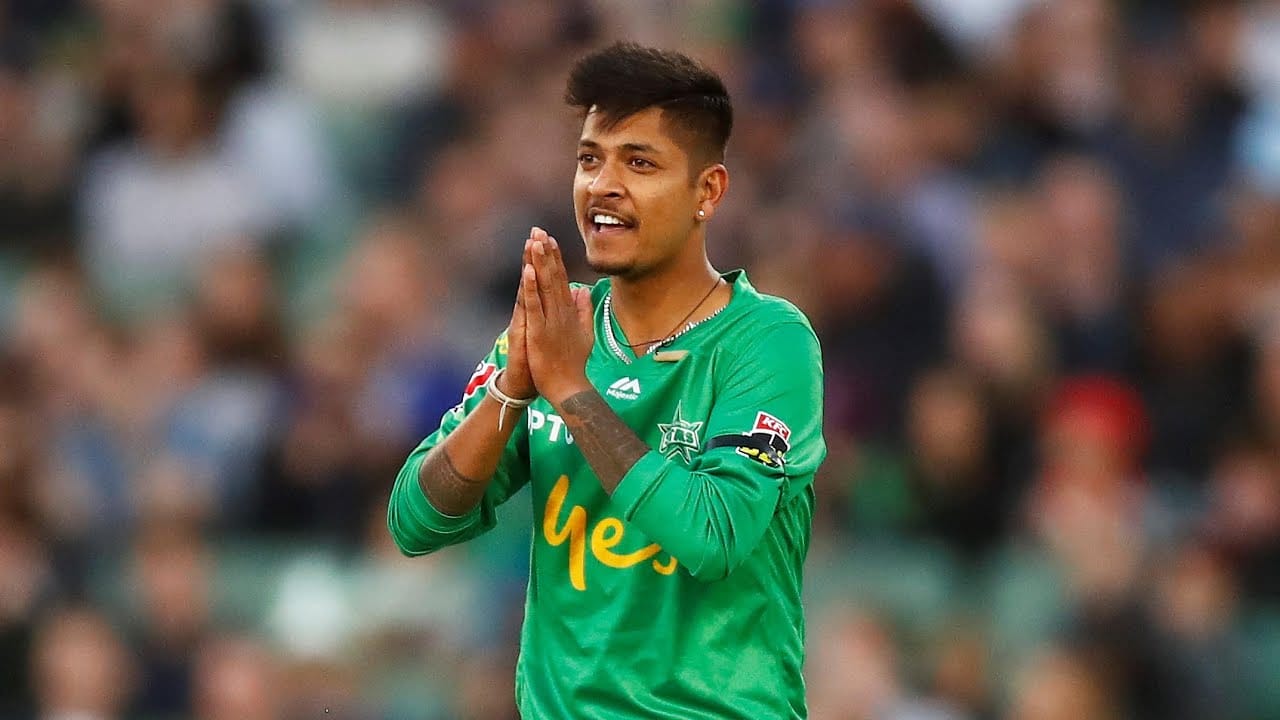 Cricketer Sandeep Lamichhane, who is facing a rape charge, has pleaded his innocence, saying that he is ready to face allegations after returning to Nepal.
Lamichhane, who is currently playing for T20 franchise Jamaica Tallawahs in the Caribbean Premier League, wrote on his twitter handle: "I am innocent and keep complete belief in the respectable laws of Nepal."
The police opened an investigation on September 6 after a 17-year-old girl lodged a complaint, charging Lamichhane with rape.
The police have widened the scope of their investigation, taking out an arrest warrant against the cricketer. CAN, the game's ruling body in Nepal, has since suspended him from the national cricket team to cooperate with the police investigation.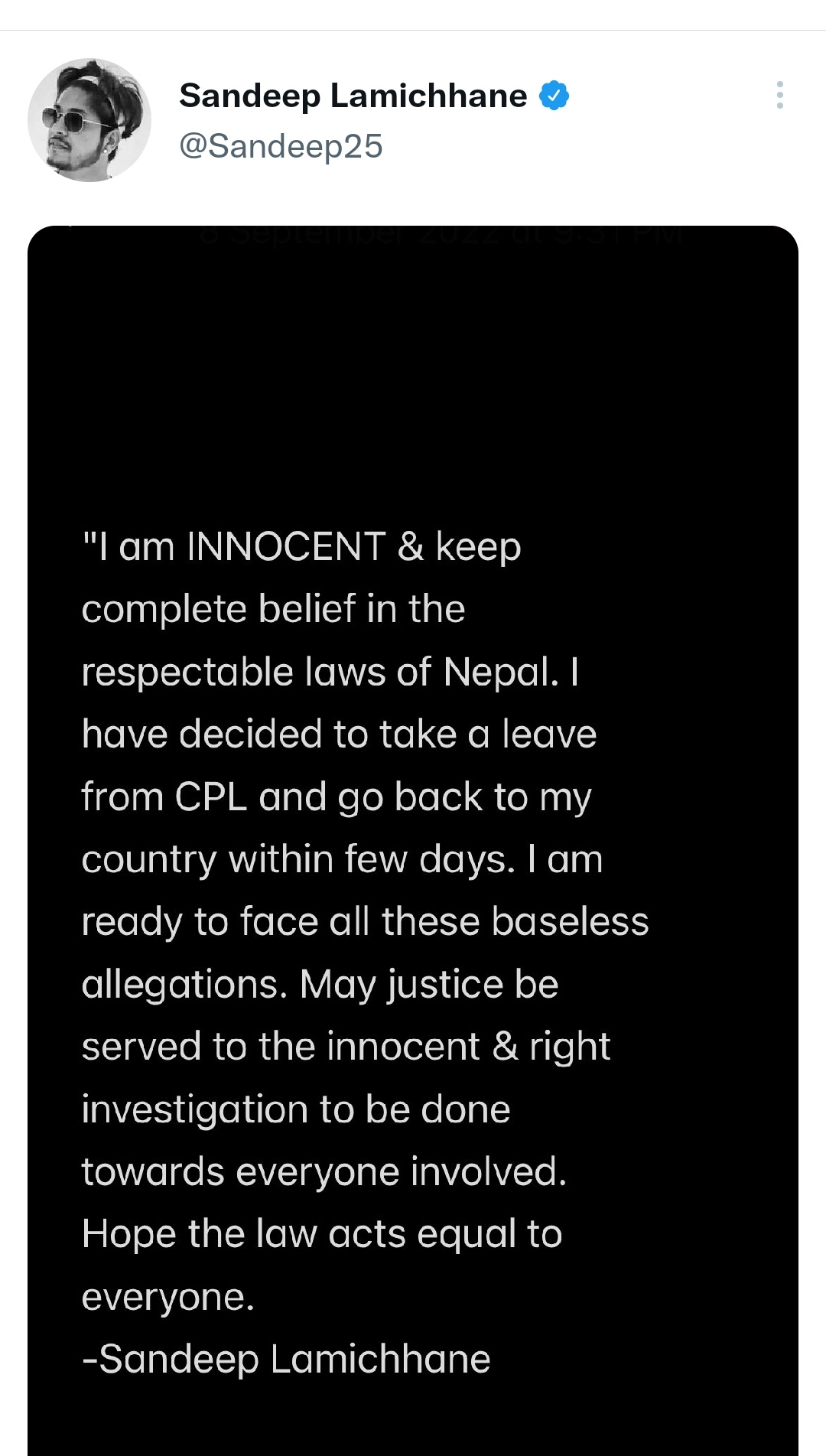 Dismissing allegations leveled against him as baseless, the star leg spinner said he was confident of getting justice to clear his name in the case.
"I have decided to take leave from CPL and go back to my country within few days (sic) to face all these baseless allegations," his latest twitter post reads. Lamichhane had earlier sought legal help from CAN in the case.
Also Read: Cricket association suspends Nepal captain Lamichhane over alleged rape