Crime
Rape Allegation
Cricket association suspends Nepal captain Lamichhane over alleged rape
The country's cricket ruling body CAN's decision comes after the Kathmandu District Court issues arrest warrant for the beleaguered leg spinner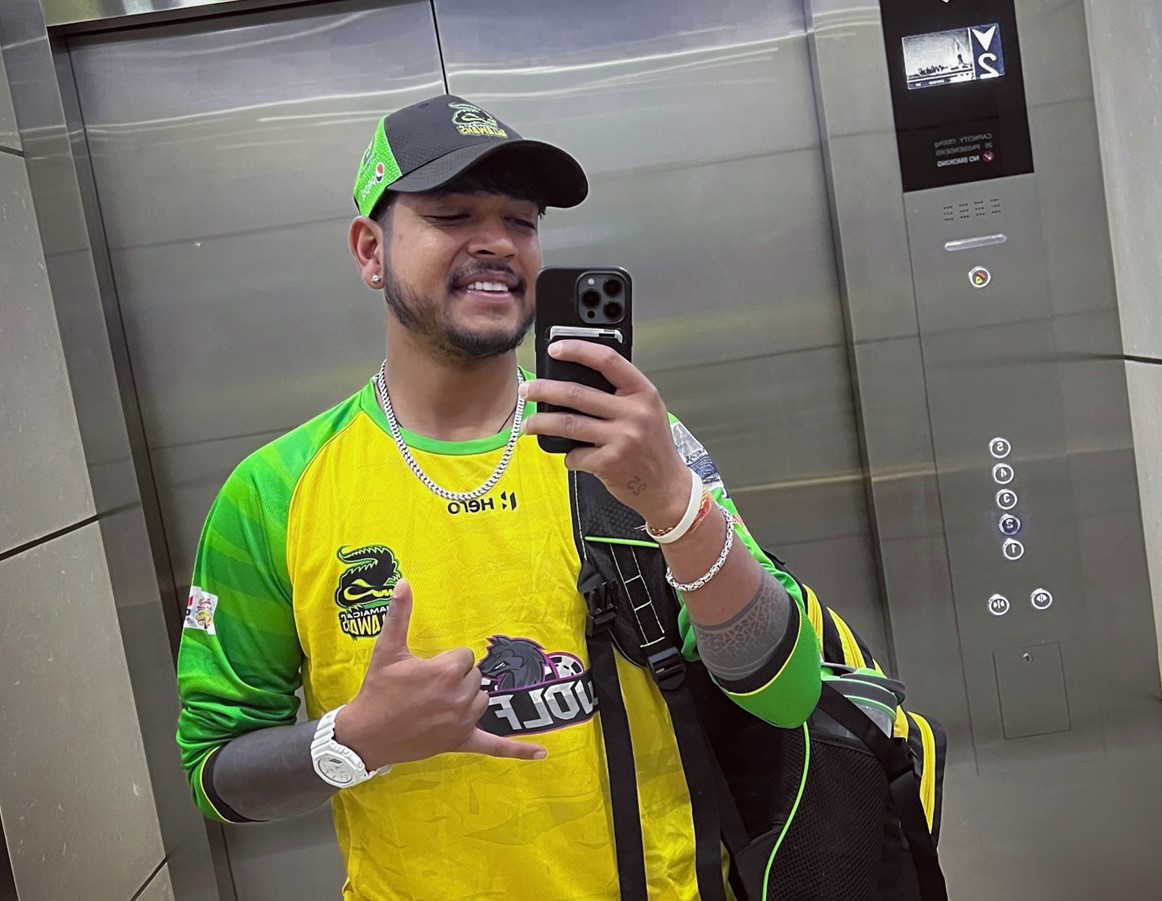 The Cricket Association of Nepal (CAN) has suspended Sandeep Lamichhane as national team captain after he has become the subject of a rape allegation.
A 17-year-old girl filed a complaint against Lamichhane at Gaushala Police Circle on Tuesday accusing him of rape.
CAN Acting Secretary Prashant Bikram Malla confirmed on Thursday evening that the association's executive committee meeting decided to suspend the cricketer. The decision came hours after the Kathmandu District Court issued an arrest warrant for Lamichhane.
The game's ruling body in the country had been reluctant to make a decision on the cricketer, saying that they will not do so until the police formally bring up the case and issue an arrest warrant against the player.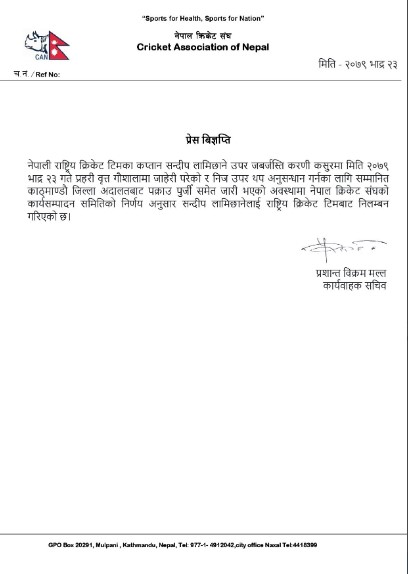 CAN was under pressure from all corners, especially from the cricket's world governing body ICC, to handle this sensitive case involving a national team captain judiciously.
The ICC has expressed grave concern over the incident in Nepal. Top ICC officials have been repeatedly enquiring with their Nepali counterparts since the news circulated around the world.
"I've been apprising them of the situation here, all day long," one CAN official confided in NepalMinute.
Also Read: Nepal Police might seek Interpol's help to arrest Sandeep Lamichhane
Malla earlier said he, on behalf of CAN, had contacted Lamichhane on Wednesday night. During the conversation, the CAN official said, "I told him about the police complaint against him. 'A minor girl has accused you of rape.'"
"Lamichhane denied the allegation, saying that he had no involvement in this incident," Malla said, adding that the cricketer said he will return home as soon as the Caribbean Premier League gets over.
The cricketer has also sought CAN's help "in hiring a good lawyer for me to look into the case", Malla said.
Lamichhane is currently playing for Jamaica Tallawahs in the Caribbean Premier League. The Tallawahs have league fixtures until September 25.
The police, meanwhile, are preparing to make a formal request through CAN to bring Lamichhane back to Nepal. Police sources say that the Nepal Police may approach Jamaica Police or Interpol if the rape-accused player does not return voluntarily.