Travel & Tourism
Fine Dining
Go back in time with these classic restaurants in Kathmandu
Are you looking to travel back in time with your friends and family? Check out these classic restaurants in the capital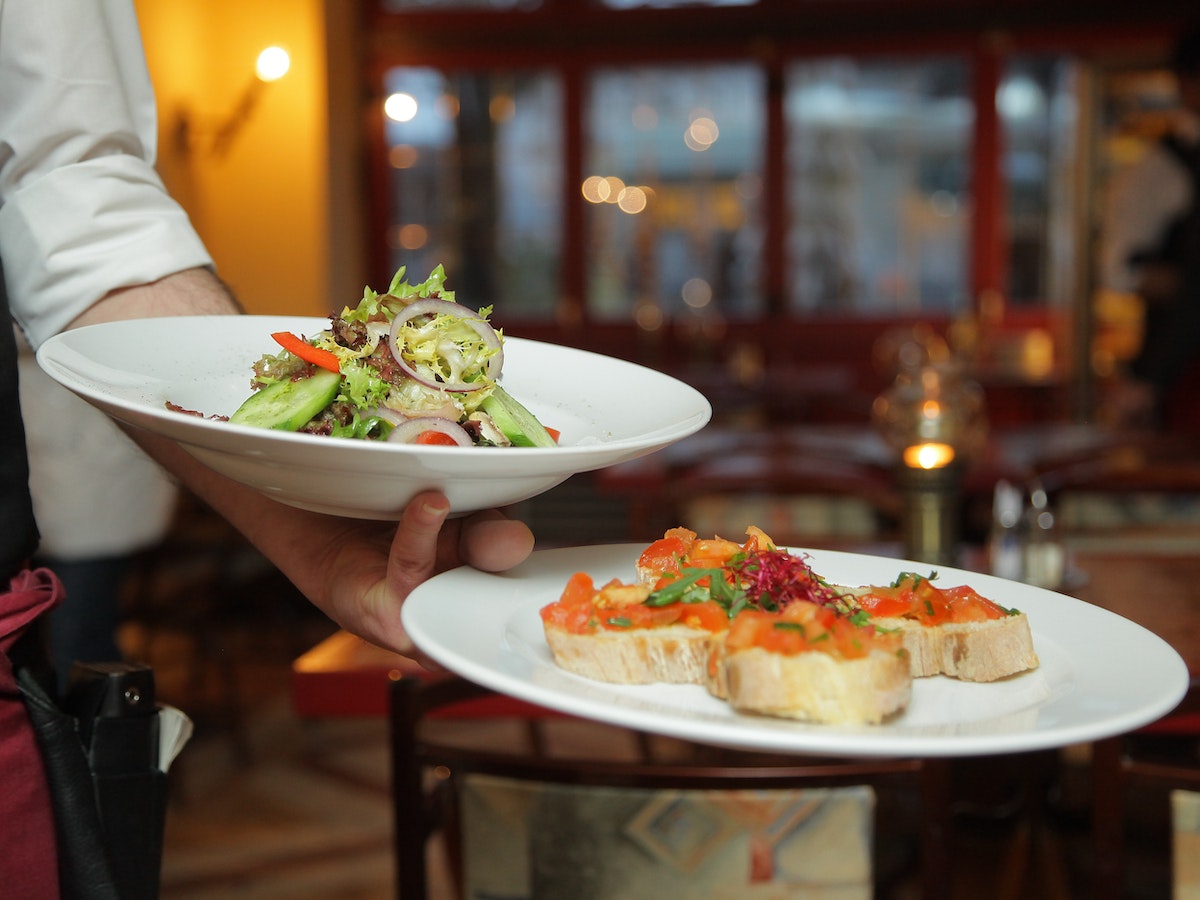 From Tibetan Momos to Newari delicacies, and Dal-Bhat to Sel-Roti - Nepalis have been enjoying a wide variety of culinary delights.
Historically, Nepal's food scene comprised traditional food with every ethnicity having its own food culture. But as the country opened its borders in the 1950s, people from all over the world stepped in introducing their food knowledge and variety to the country.
The locals started knowing of fast food like sandwiches, burgers and more plus the varied world cuisine like Italian, Chinese and more. This led to the opening of a variety of restaurants in Kathmandu with new places opening up every single day in some corners of Kathmandu.
But while these restaurants are bringing a certain novelty to the food culture, some of them have been part of the valley's food scene for a long time. These classic places have become so ingrained in our culture that they are where we go for comfort. They are home to us because our fathers and grandfathers ate there too.
So, if this weekend you are looking to travel back in time with your friends and family, check out these classic restaurants in the capital that are spot on. (Organized here in no particular order)
Roadhouse Cafe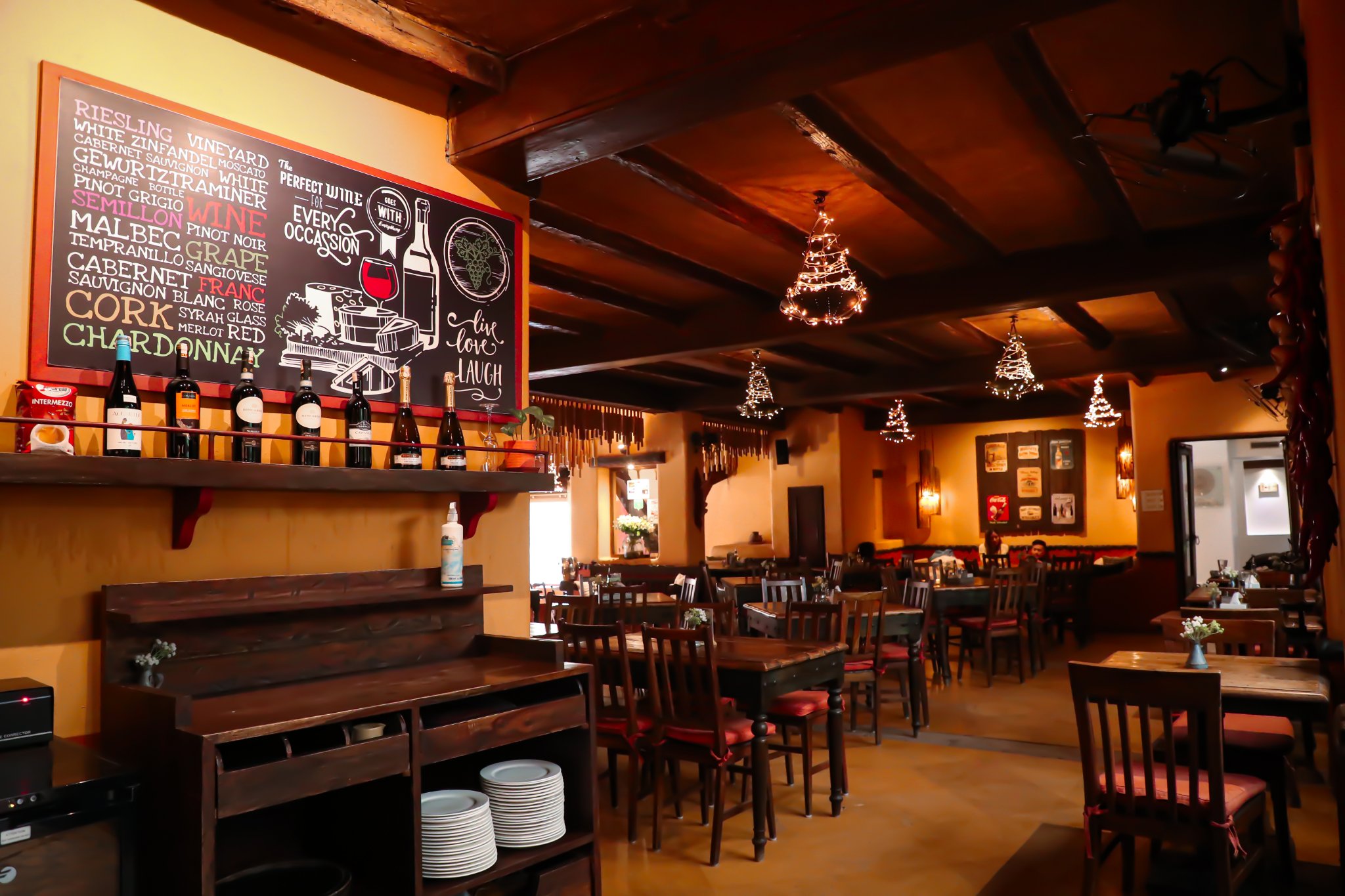 Roadhouse café is a popular restaurant that specializes in wood-fired pizzas, pasta, wine and other Italian dishes. It first opened its doors in 1992 in Thamel. But it has grown over the years with branches spread across the city from Pulchowk to Boudha.
While the other chains have retained the classic Roadhouse feel, visit the Thamel outlet to go back in time. With Mediterranean-coloured décor, it features mosaics on the wall with both outdoor and indoor seating.
The plus points here are delectable food, fantastic ambience and good service.
Location: Multiple
Timings: 8 am to 10 pm
Koto Restaurant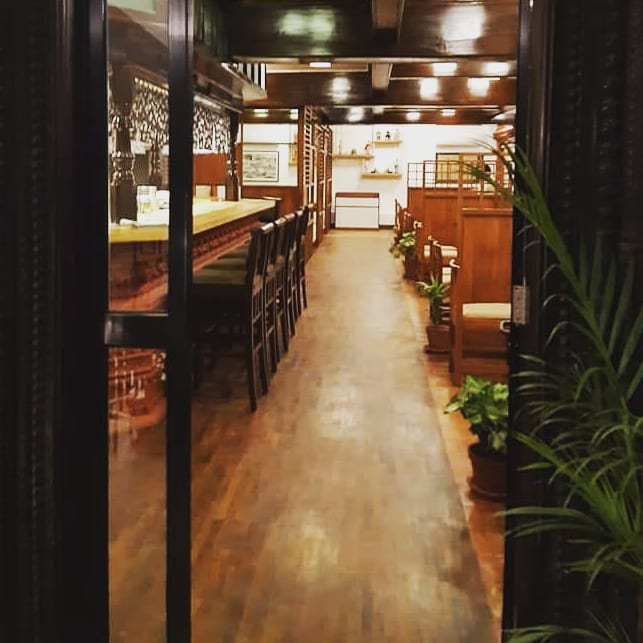 Are you craving sushi, tempura or ramen? Then, the place to be in Kathmandu is Koto restaurant.
Since 1986, Koto has been the go-to place in the valley for authentic Japanese food. When you think sushi or Japanese, it is easy to imagine a fine-dining restaurant that requires appropriate behaviour and clothes. But Koto debunks that with its homely environment and simple furniture.
But enough about the environment. Let's talk food! The obvious must-try is sushi. But apart from that don't forget to taste the crunchy tempura, mouth-melting tofu or a hot bowl of miso soup.
Location: Multiple
Timings: 11:30 am to 9 pm
Nanglo Café and Bakery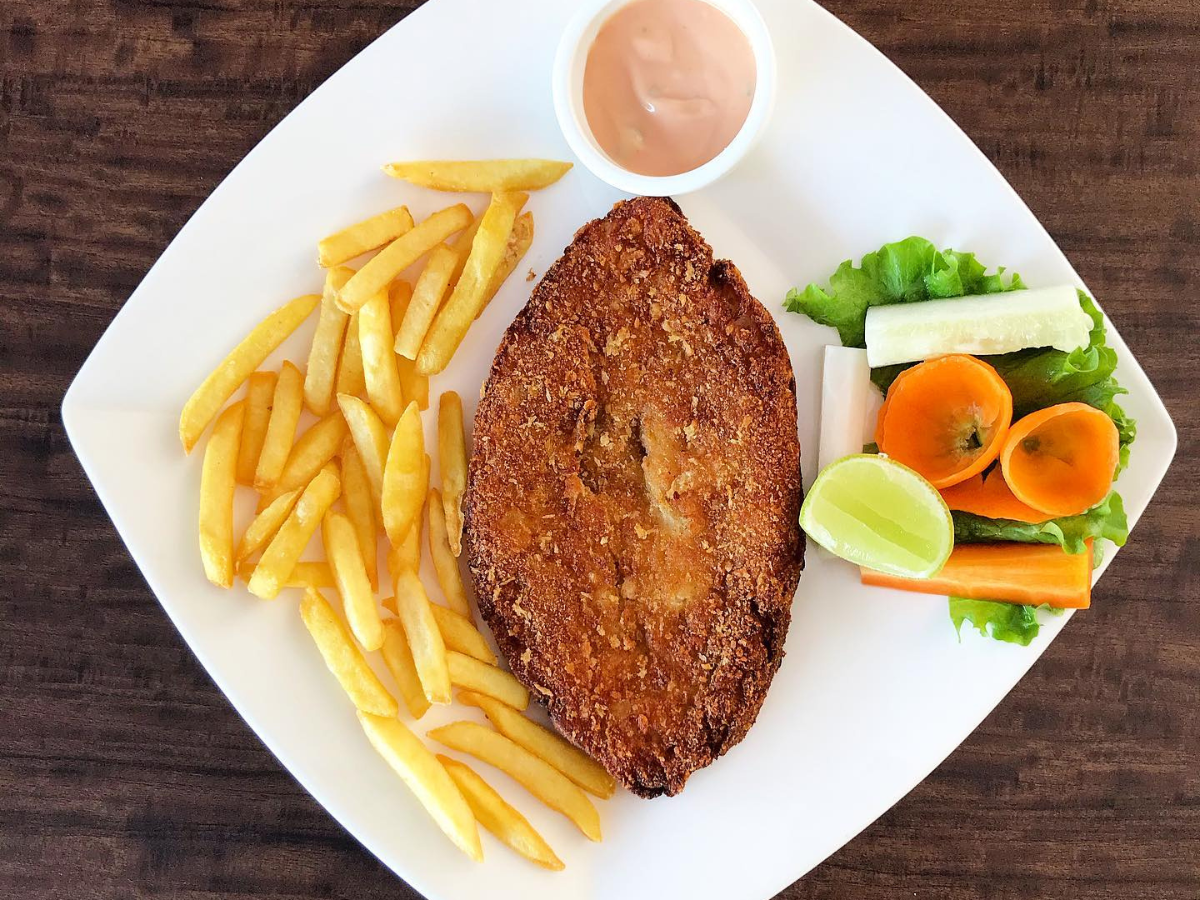 When Nanglo opened in 1981, it started as a bakery. But 10 years later, it opened the Bakery café introducing the fast-food culture to Kathmandu. The first outlet opened in Teendhara soon spreading across the valley.
Over the years, Bakery café has become an innate part of Nepal's food culture with their momos, sizzlers, sandwiches and burgers. Add accessibility and efficient service to this list.
But that's not it. Bakery café also has been doing its part in serving the Nepali society, as they hire deaf people to work at the restaurants. They don't need to have training or experience, as the company helps them with it.
Location: Multiple
Timings: 11 am to 9 pm
Rum Doodle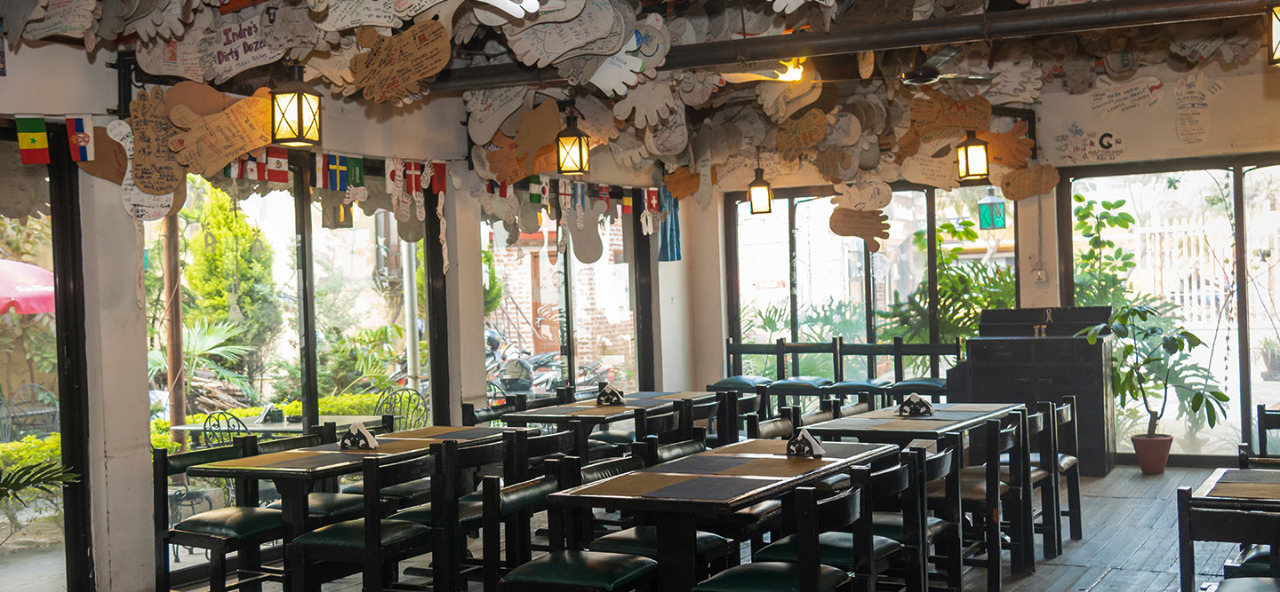 Opened in the last 70s, Rum Doodle started with the aim of providing a home to returning mountaineers and trekkers. Therefore, it was named after the highest mountain in the world. Soon even locals started flocking to it for its unique concept and delicious food.
The restaurant started in Thamel. However, due to the earthquake, it relocated to its new location at Naxal. Despite that, it has retained its original charm from the 70s as the ownership remained unchanged.
But why is it famous? As you walk into the restaurant, notice the ceiling is packed with large white footprint cutouts. These were left by travellers from across the world, as they scribbled songs, names and more with each footprint narrating a different story.
Location: Bhupi Road, Naxal
Timings: 11:30 am to 7 pm
Utsav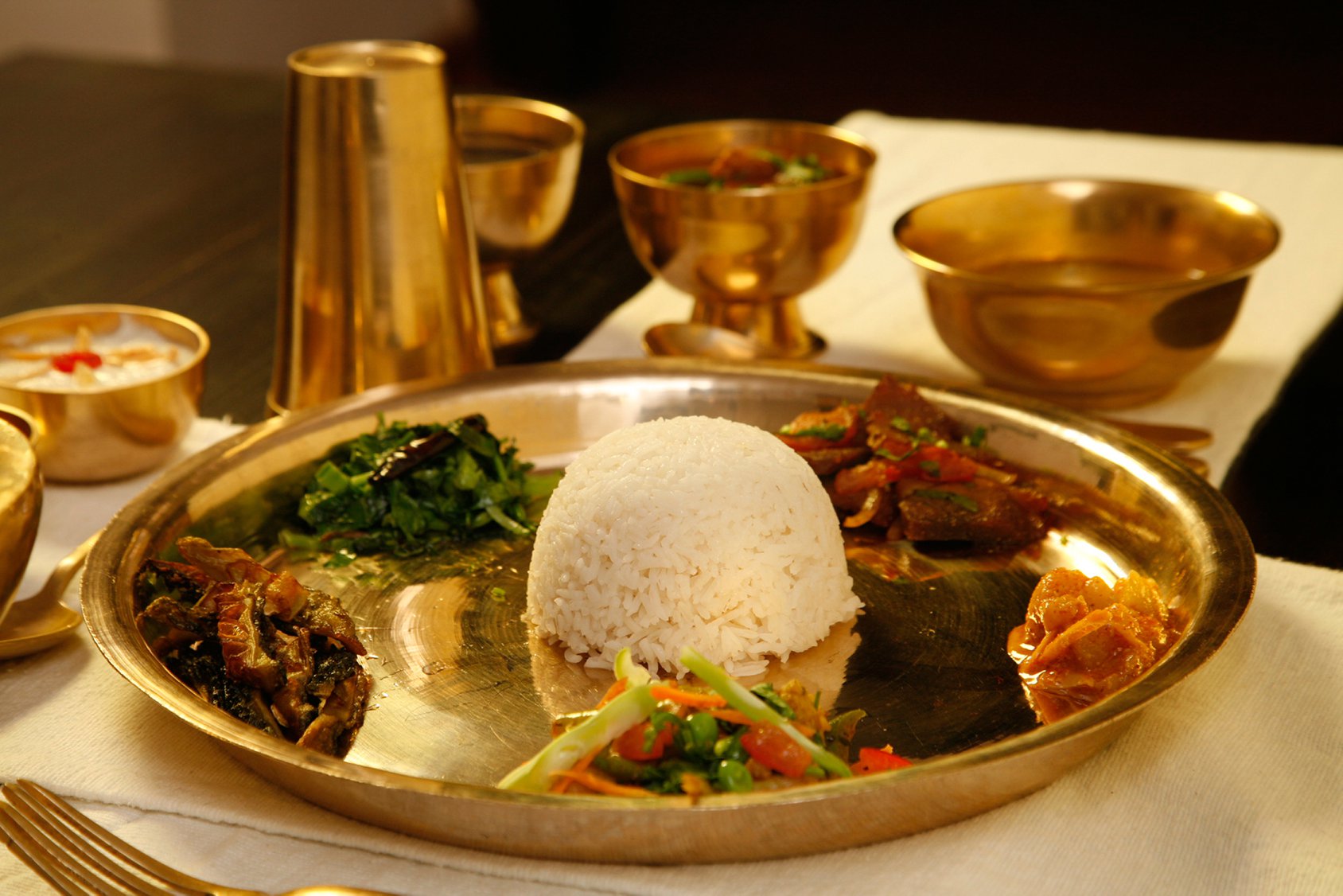 Are you craving an authentic Nepali feel and food? Then, Utsav Restaurant is the place to be.
This restaurant has a huge dining hall and private seating offering a personal as well as a communal eating experience. Additionally, their menu is extensive serving a variety of Nepali, Newari, Indian and continental dishes in both a la carte or fixed menu.
The cherry on the cake is that it offers an authentic Nepali hospitality experience through classic music and traditional dancing for entertainment purposes.
Location: Durbar Marg
Timings: 10 am to 10 pm
(Note: next part, saved for later)
Which is your favourite restaurant? Let us know in the comments below!