Travel & Tourism
Suspension Bridge
Syangja's pride: New suspension bridge over Aandhikhola
It connects the ward No. 7 and 8 of Galyang Municipality of the district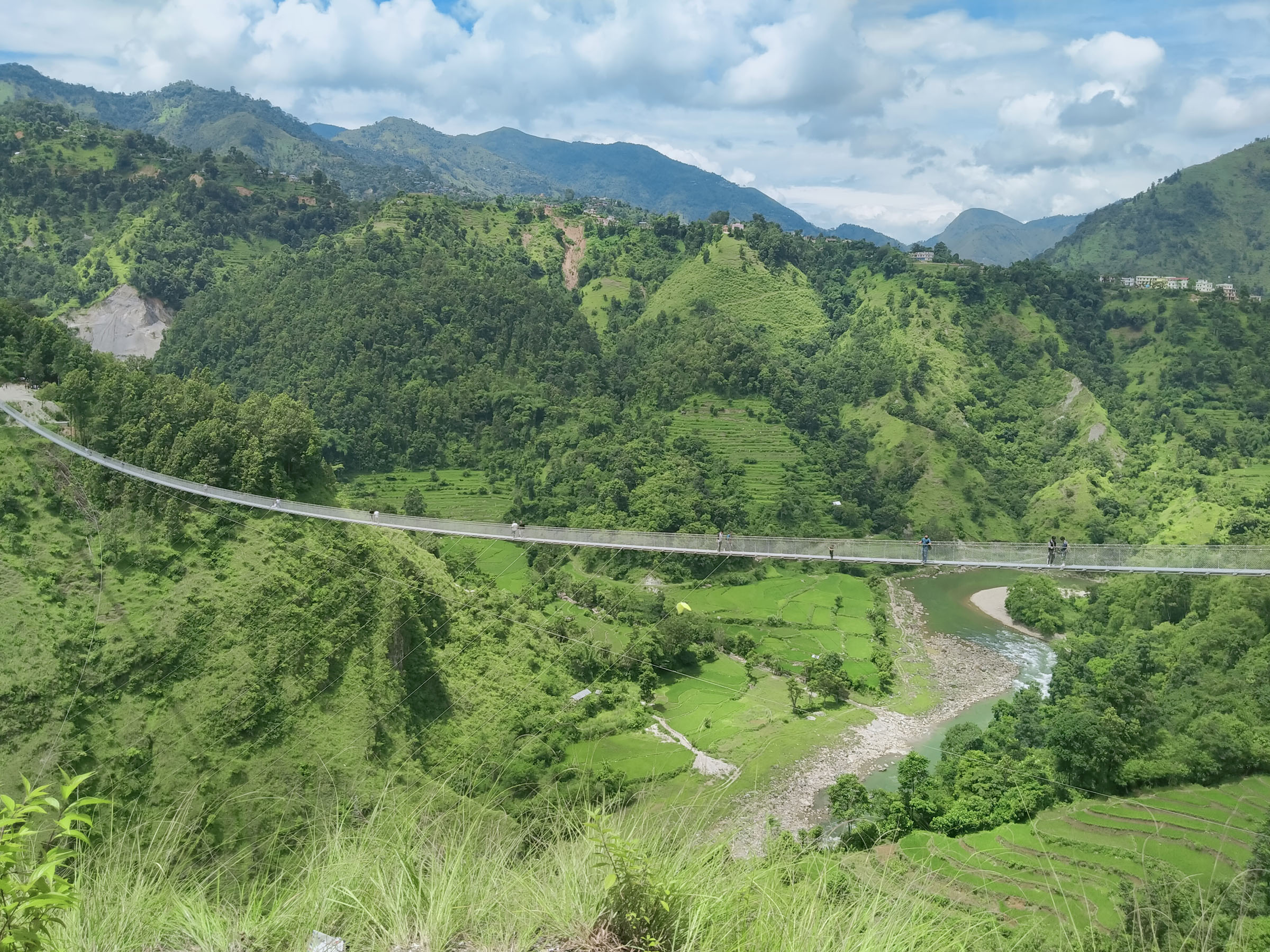 A suspension bridge has been built over Aandhikhola in Syangja.
The 368-metre long single-span bridge connects the ward No. 7 and 8 of Galyang Municipality of the district.
The construction of the bridge was started in June 2020 by SA Shailendra JV of Nuwakot. Even though it was supposed to be completed in April 2021, it was completed a year later due to COVID-19.
With the construction of the longest and highest bridge in the district, a large number of domestic tourists have come to see the bridge.
It has also been easy for the locals to move around.