Travel & Tourism
'Teej on the Wall' to connecting culture with adventure
It is organised by the Adventure Mountain Sports Academy and managed by Experience Outdoors Nepal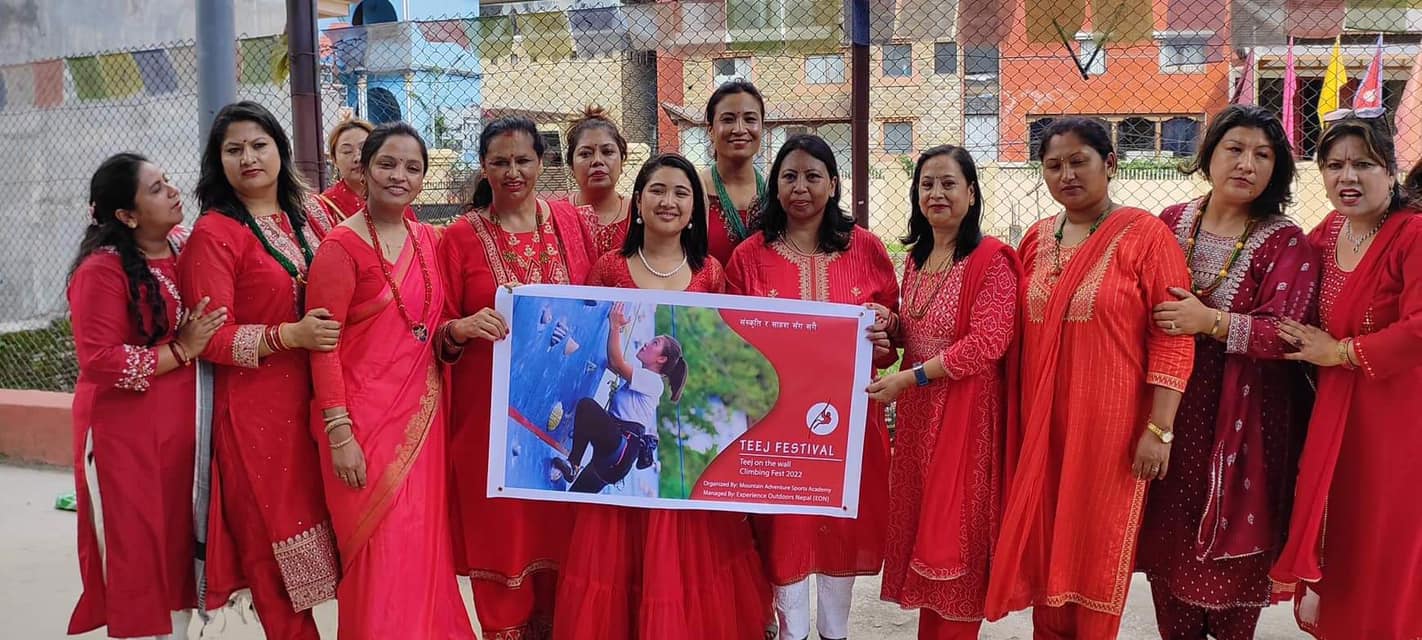 A week-long event entitled 'Teej On The Wall', is underway in the federal capital since Sunday.
Two-time Everest summiteer and journalist Kalpana Maharjan takes a role of a climbing trainer in the event kicked off with the slogan of 'culture and adventure together' at local Dhumbarahi-based Pasang Lhamu Sports Climbing Center.
The event that aimed to connect the culture with adventure and thus promote climbing sports seeks a new and innovative way to celebrate the Teej festival, according to organisers.
It is organised by the Adventure Mountain Sports Academy and managed by Experience Outdoors Nepal.
Maharjan was a member of the first Nepali women journalists' team who scripted history by successfully climbing the world's tallest peak in May 2018.
People from different walks of life will be included in the climbing exercise each day.
The event has been organised since last year on the occasion of the Teej, it is said.
(RSS)