Nepal Weather
Weather Update
Weekend weather: 'Cloudy with chances of rains'
Weather watchers say Friday afternoon's sunny conditions is just a peek-a-boo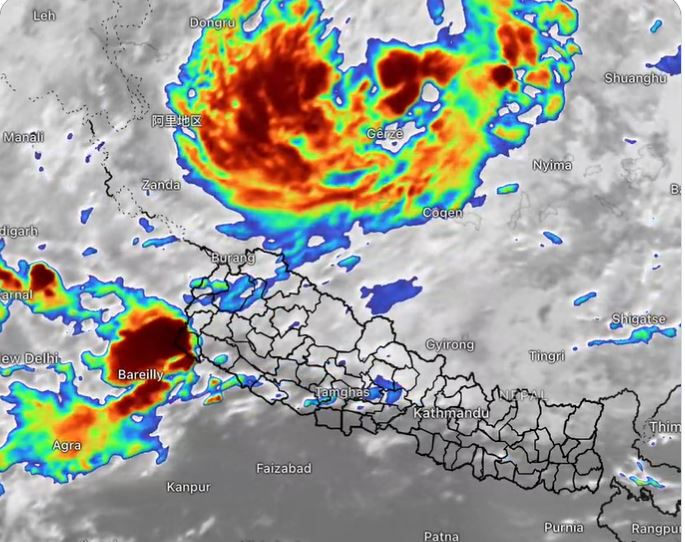 If you are happy about the sunny weather in Kathmandu at the moment, think again - monsoon activity continues and chances of light-to-heavy rainfall remain.
Weather watchers say Friday afternoon's sunny conditions is just a peek-a-boo as the weather will continue to be partially cloudy to generally cloudy in most parts of Nepal.
As per the Meteorological Forecasting Division, the axis of the monsoon trough is located on the southern side than the normal position.
Some parts of Province 1, Sudurpaschim, Karnali, and Gandaki provinces are already witnessing light to medium rainfall.
The weather will remain generally cloudy for the next three days, starting Friday, across the country.
Some places of Province 1 and Madhesh Province will witness heavy rainfall along with thunder and lightning at night.
On Saturday, the Gandaki, Bagmati, and Gandaki provinces might receive heavy rains.
The same prediction is made for Sunday as well.
Meanwhile, the Met Division officials have urged everyone to exercise caution as the water level in rivers and canals may rise and the daily life/transport area may also be affected due to the risk of flooding, landslides, and debris flow.