Nepal Weather
Monsoon Disasters
Monsoon mayhem continues, 28 lives lost since mid-June
Reports of damage caused by floods and landslides are pouring in non-stop from central and western Nepal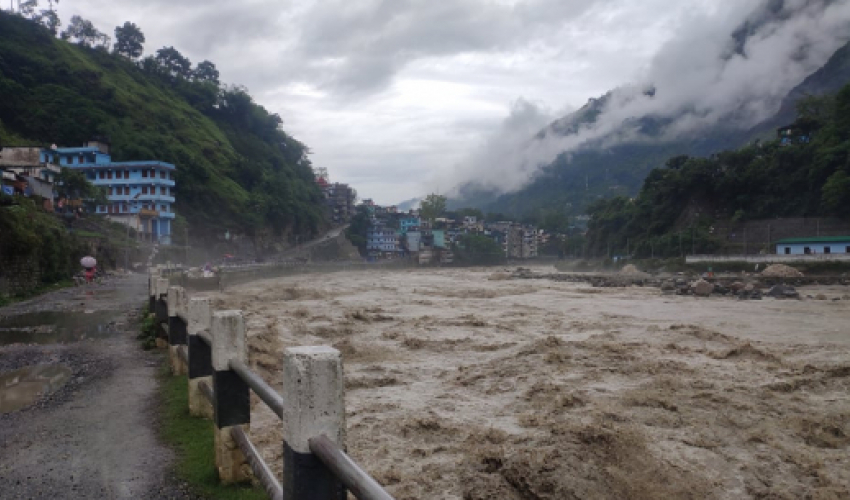 As heavy rains continue and show no signs of abating until mid-week, reports of damage caused by floods and landslides are pouring in non-stop from central and western Nepal.
Near the western town of Pokhara, at least one person has died and dozens of houses in Machhapuchhre rural municipality have been partially inundated. Landslides have affected vehicular movements in major highways from western to eastern Nepal.
The Meteorological Forecasting Division has reported heavy rainfall in western and central Nepal and the situation is unlikely to improve before Thursday.
After the monsoon started in June, over 28 people have already lost their lives in water-induced disasters, with two people still missing, according to the National Disaster Risk Reduction and Management Authority (NDRRMA).
The authority reported that nearly 2,600 people have been relocated to safety following heavy rain, floods and landslides.
Dr. Dijan Bhattarai Spokesperson at NDRRMA told NepalMinute: "Since mid-June, over 70 houses have been completely damaged and over 60 have been partially damaged."
The count continues as monsoon rains continue.
Pokhara, the most rainfall-rich valley in the country, reported the season's heaviest rainfall in the last 24 hours. Department of Hydrology and Meteorology reported that the valley recorded 249 millimetres rainfall in the past 24 hours - which is close to the past year's record of 280 millimetres reported on September 3, 2021.
The on-test facility in Lampatan recorded 330 millimetres rainfall, the daily highest in 24 hours.
One person has been reported killed due to a landslide in Dihikopatan, Pokhara Metropolitan City, and two others have been injured. Santosh Sunar, 26, died and his sister Sunita along with her daughter was reportedly injured.
Around 100 houses have been inundated in Kamalpokhari, Pokhara-13, as the flood in Kahunkhola washed into the settlement area.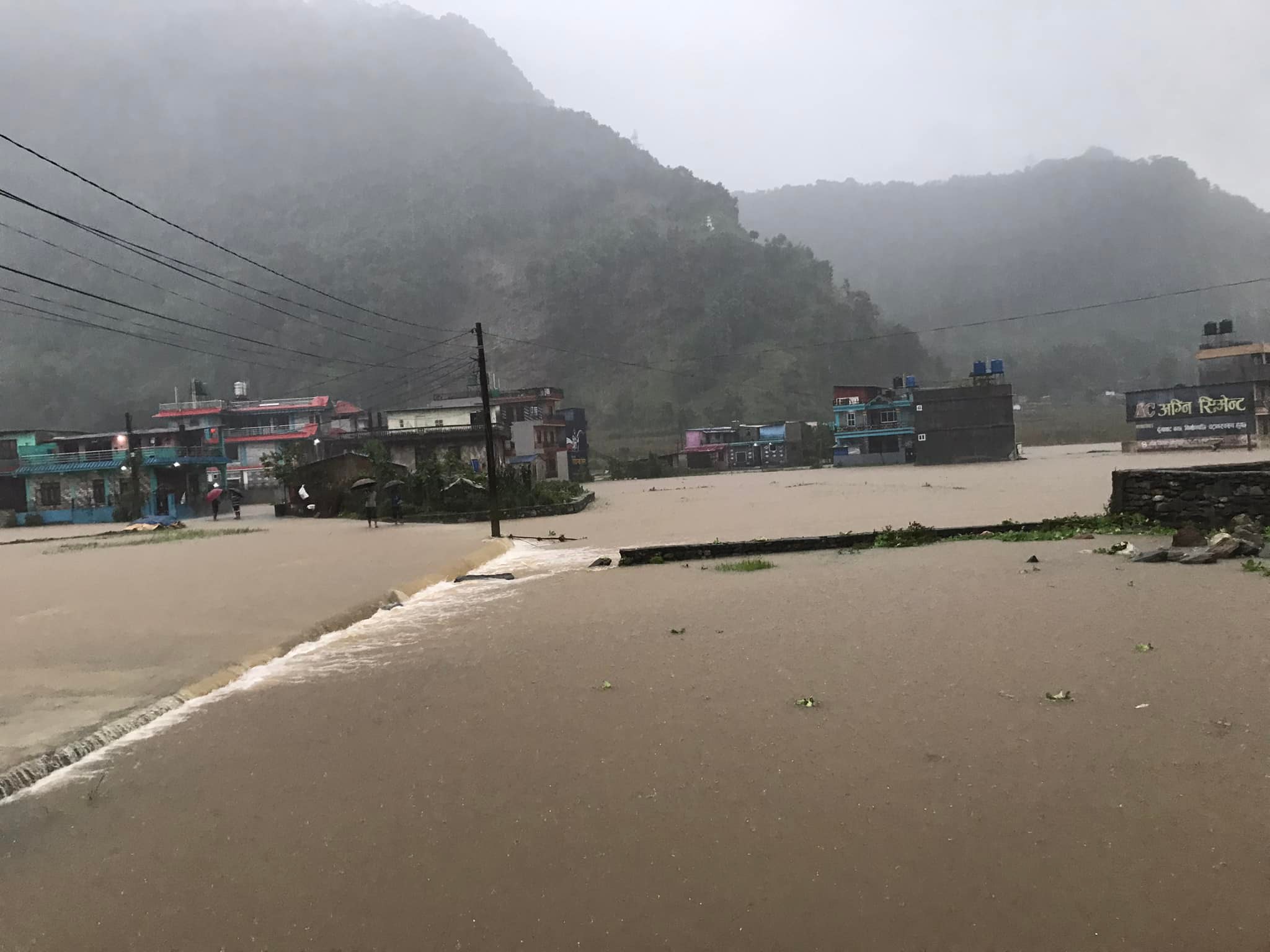 Road access to Hemja, Lahachowk, Ghachowk and Machhapuchhre villages have been cut-off due to landslides.
Similarly, a person has been killed in a landslide in Dadagaun Makawanpur Gadhi Rural Municipality when a house collapsed atop due to a landslide.
The government's Disaster Risk Reduction Portal (DRR Portal) reports a three-storey mud-house collapse in Jhimruk Rural Municipality-6, Pyuthan.
Similarly, in Khotang, the eastern district of Nepal, the Mid-hill highway has been blocked due to a landslide followed by heavy rain. Passengers travelling to and from Diktel Bazar and Tarai districts and Kathmandu were stranded.
According to NDDRMA, Mechi Highway is blocked in Pathivara Yangbak Rural Municipality-1. Assessment is being made to reopen the blocked section according to the reports. Meanwhile, the passengers travelling on the highway have been trapped.
A landslide in Bhotekoshi Rural Municipality has obstructed Arniko Highway, leaving vehicles lining up on both sides according to NDDRMA. Authorities are cleaning the debris to reopen the highway.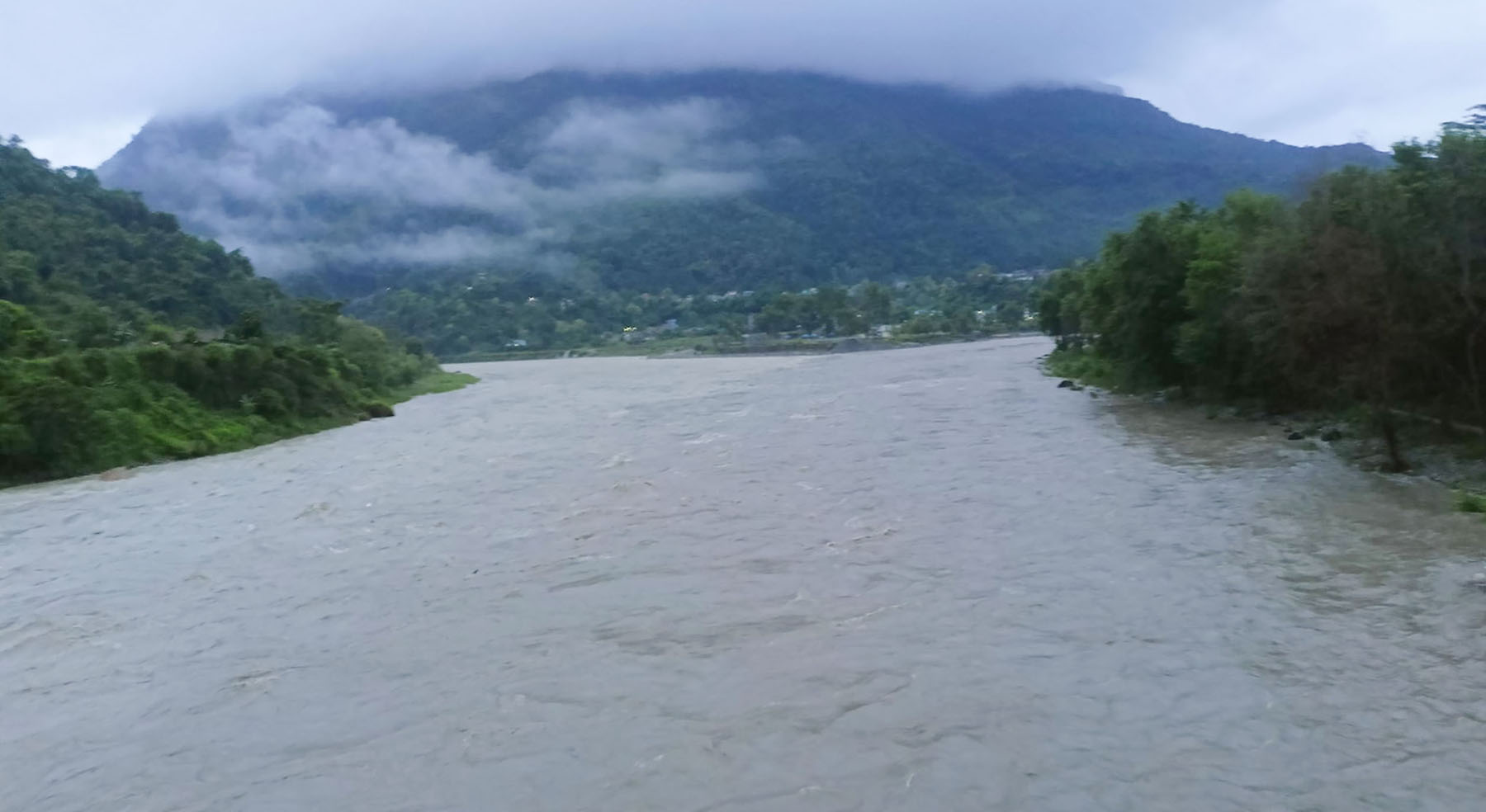 A landslide at Akabharey Bhir in Golanjoor Rural Municipality has closed the section of Mid-hill Highway at Sindhuli. Similarly, in Annapurna Rural Municipality, a heavy rainfall-triggered landslide has blocked a section of Beni-Jomsom Highway.
In the affected areas, hundreds of passengers were reportedly stranded at the time of writing this new Monday evening. Officials said work is in progress to clear the landslides and ensure smooth movement of vehicles.