Travel & Tourism
Trekking Tourism
Annapurna Region's foot trails lose their charm as motorways take over
The trekking tourism in the Annapurna region is in crisis after the dozers demolished the foot trails and built the motor road
The trekking trails around the Annapurna region, famously known worldwide for the adventure and excitement that trekkers craved, are not as busy as before. The motorway has effectively displaced the trekkers.
The excitement of walking up and down the mid-hills through the lush forest and hearing the birds chirp has started to diminish.
Road network has reached almost all the interior villages within the Annapurna Conservation Area. That has increased the number of vehicles and, with it, the noise and air pollution. The foot trails that trekkers enjoyed have been converted into wider roads and the motorway has yet to be blacktopped. As a result, the walkers are forced to wear masks to protect themselves from the clouds of dust.
Tourists have been complaining that the existence of footpaths is in crisis and the beauty of this area is also disappearing after the construction of motorways from Lamjung to Manang and from Myagdi to Muktinath.
According to Deepak Raj Adhikari, the former president of the Association of Trekking Professionals, Western Region, the trekking business in the Annapurna region is in crisis after the dozers demolished the footpaths and built the motor road.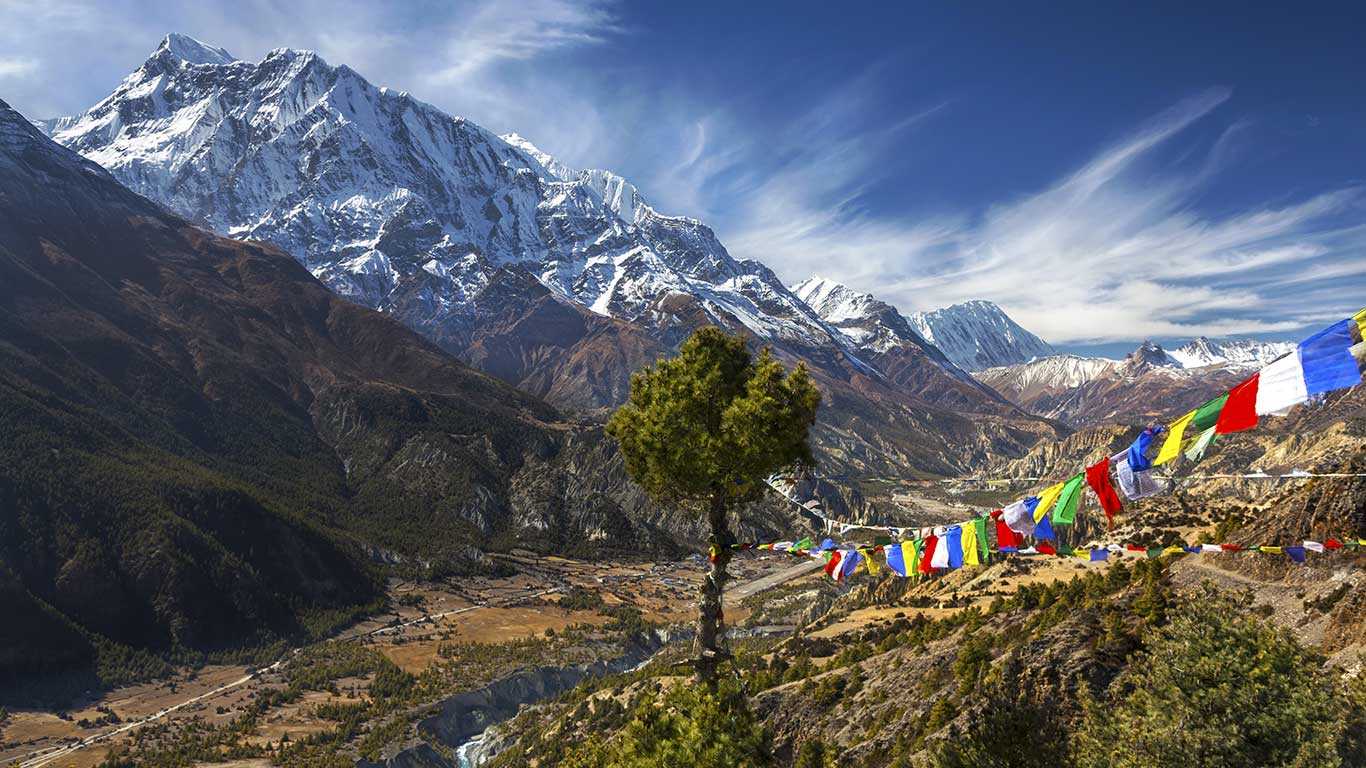 Indrasingh Sherchan, a tourism businessman of Dana, said that the long and short-distance footpaths including Ghodepani, Punhil, Nagi, Khopa, Jomsom in Mustang, Upallo Mustang, Annapurna base camp, Mardi Himal, Ghandruk-Ghodepani in North Myagdi have been "destroyed by motor roads". According to him, the number of pedestrians is decreasing by the day due to dust and noise pollution as the roads are not good.