Nepal Weather
Weather Update
Expect some snow and rain this weekend
The Westerlies winds are expected to cause wet conditions across western, central and eastern Nepal this weekend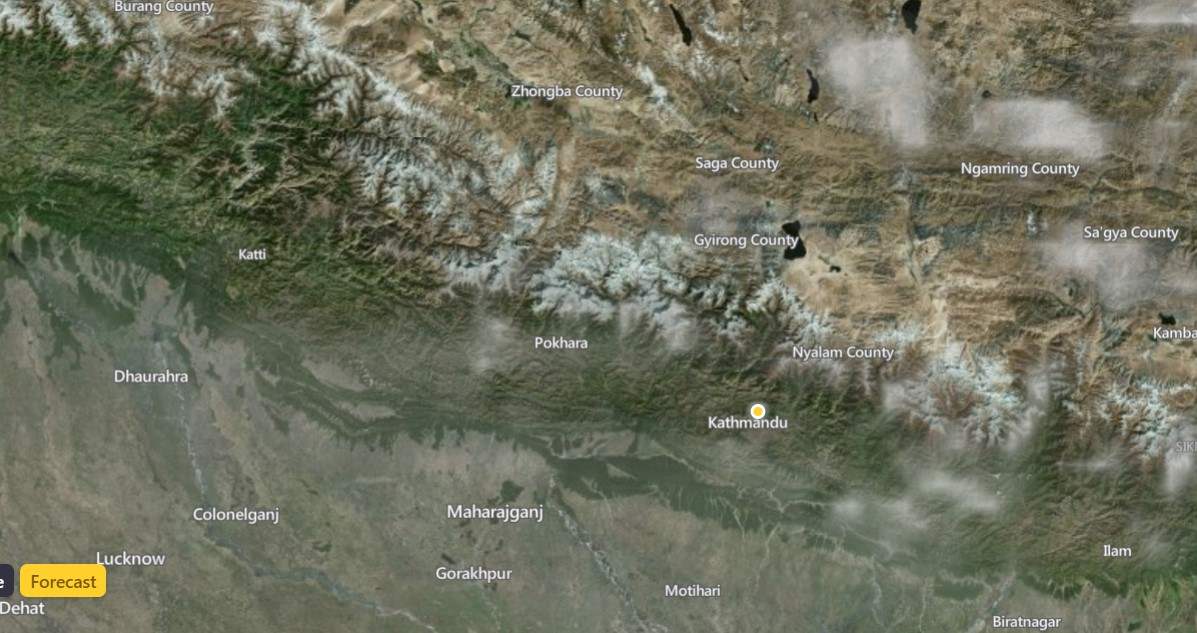 The Department of Hydrology and Meteorology has predicted possible snowfall and rains in some parts of Nepal over the weekend.
The Westerlies winds, currently blowing from west to east, could bring in wet conditions across western, central and eastern Nepal, according to a three-day weather bulletin issued by the department.
There is a chance of light snowfall in the high hills and mountains of Province no. 1 and Gandaki Province starting Friday night, it says.
On Saturday, Bagmati Province, Gandaki, and the high hills of Province 1 are likely to experience light snow, while some lower parts of those provinces and a few hilly parts of other provinces may see light rain with thunder and lightning.
The drizzles and snow are expected to continue on Sunday morning, as per the forecast.
The bulletin reports, most of the country will have clear weather on Friday and Saturday.
The winter is gradually waning, leading to warmer temperatures across Nepal as shown by data published by the DHM.
The Department of Hydrology and Meteorology has recorded a maximum temperature of 30.6 degrees Celsius and a minimum temperature of -0.6 degrees Celsius in the last 24 hours. The department has also reported that Syamgha in Tanahun has received the highest recorded precipitation of 35.1 mm.