Politics
COALITION TALKS
PM Prachanda hold talks with Oli, Lingden at Baluwatar
Their discussions centred on current political developments, primarily on Rastriya Swatantra Party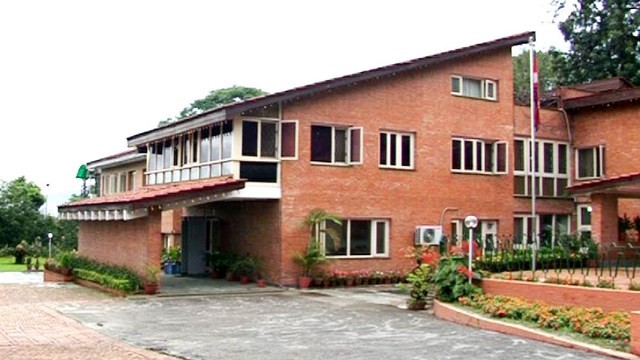 Prime Minister Pushpa Kamal Dahal 'Prachand' held discussions with leaders of the CPN-UML and the Rastriya Prajatantra Party on the current political affairs at Baluwatar on Wednesday.
The PM's discussions with UML President KP Sharma Oli and RPP President and Deputy Prime Minister and Energy Minister Rajendra Lingden were primarily centred on another coalition partner – Rastriya Swatantra Party.
Prime Minister Prachanda has now held the Ministry of Home Affairs himself after Rabi Lamichhane, the RSP president was stripped of his MP post over the citizenship issue.
Having reclaimed Nepali citizenship and the party's presidency, Lamichhane met PM Prachanda on Tuesday.
During the meeting, the RSP head said to Prachanda that his party would pull out support to the government unless he were not reinstated as the home minister.
The PM is against giving the Ministry of Home Affairs to other parties.
They also discussed possible candidates for the presidential election scheduled for March 9.
As per the agreement between the UML and the CPN (Maoist Centre), Prachanda will be the Prime Minister for the first two and a half years, with Oli leading the government in the second half on a rotation basis.
Under the deal, UML will have its choice of candidate for the post of Speaker and President. However, the Maoist leaders are now saying that the President should be elected by national consensus.