Current Affairs
News Analysis
Similarities between Prem Acharya and Mohamed Bouazizi 
Why Nepalis see similarities between Nepal's Prem Acharya and Tunisia's Mohamed Bouazizi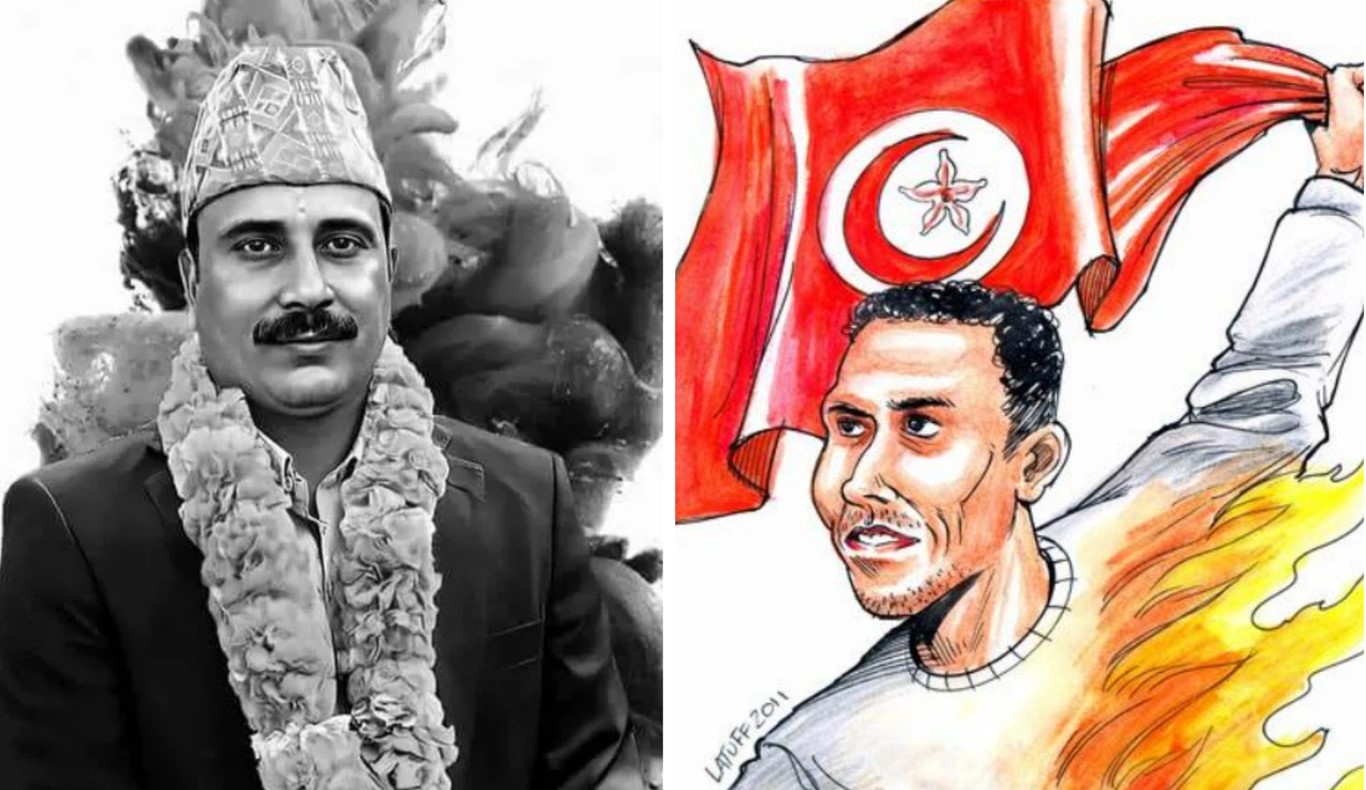 Hours after Prem Prasad Acharya, of Suryodaya, Ilam, died of his burn injuries, many Nepalis took to social media to vent their frustration against the government. Some of them went to the extent of drawing parallels between Acharya and Mohamed Bouazizi of Tunis, Tunisia.
Here's why. Acharya, 36, set himself on fire outside Nepal's Parliament building - just as Prime Minister Pushpa Kamal Dahal Prachanda's motorcade passed by – at around 3pm on Tuesday, January 24. Prior to that, he posted 25 demands on his Facebook wall.
Acharya, who poured petrol on him before setting himself alight, was immediately rushed to hospital. Yet all efforts to save his life failed. Hours later, the man with 80 per cent burn injuries, was pronounced dead. His self-immolation ended a life, as his Facebook posts indicate, filled with struggles and economic hardships.
Bouazizi's story appears strikingly similar.
But it unfolded in a different corner of earth, thousands of kilometres west of Nepal, and in a different day and age.
Bouazizi set himself on fire 12 years ago, on January 4, 2011, at Ben Arous, Tunisia. The 26-year-old street vendor resorted to self-immolation "after being harassed by municipal officials" who wouldn't let him do his job, according to Britannica.com.
Bouazizi's self-immolation is widely believed to have ignited the Jasmine Revolution in Tunisia. That turned into a much bigger pro-democracy movement across the Middle East and North Africa.
That regional uprising is known as the Arab Spring. The popular wave of movements happening one after another toppled regimes across the region, from Tunisia to Egypt and Yemen to Libya – and even Syria, where it kick-started a civil war.
Fast forward to January 24, Kathmandu, Nepal. Getting out of the parliament complex in a motorcade, Prime Minister Prachanda himself became a witness to Prem Acharya's self-immolation.
Quickly he telephoned ministers and managed to send State Minister of Health Toshima Karki to Nepal Cleft & Burn Centre in Kirtipur, where Acharya lay on an ICU bed. But early on Wednesday, January 25, Acharya breathed his last.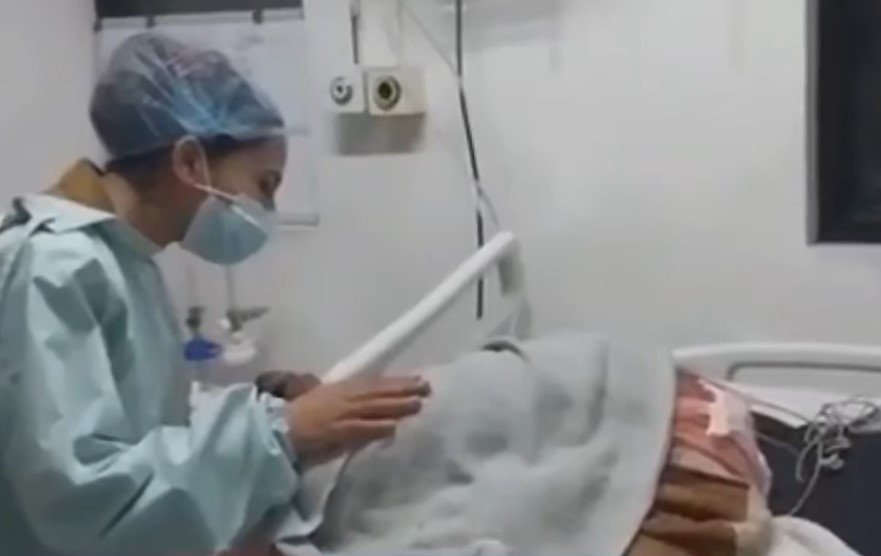 Back to December 17, 2010, Tunis. Bouazizi was busy doing business, struggling to make ends meet. But municipal officials seized some of his wares because he lacked the necessary permit, Britannica notes.
And a female police officer slapped him. Still the local governor's office refused to take his complaint. Hours later, the road-side fruit-seller set himself on fire outside the governor's office. Photos of the man burning and still walking – just like Acharya – become viral.
As he struggled to recover in a Tunis hospital, public anger boiled and spilled over – across Tunisia and beyond.
"Bouazizi's... struggles with underemployment and corruption came to be seen as emblematic of the economic and societal difficulties facing ordinary Tunisians, especially young people," says Britannica.
Bouazizi died of his injuries on January 4, 2011. By then, public anger had already spread across the north African country like wildlife. Ten days later, President Zine al-Abidine Ben Ali had no choice but to resign and flee the country, ending his 24-year rule.
Tunisians honoured Bouazizi as a hero. The following month, the main square in Tunis was renamed Bouazizi Square.
Back to Nepal, January 25, 2023. After Acharya died of burn injuries, a group of youth demonstrated in the heart of the capital. One of the placards that they held read, "It's not a suicide, it's a murder."
As his Facebook posts make it clear, Acharya was a farmer-turned-entrepreneur born and raised in Suryodaya municipality in the eastern district of Ilam - famous for green tea estates, a variety of agricultural produces and stunning views of sunrise. He also tried his luck with foreign employment and a variety of small-scale enterprises.
Obstacles and failures appear to have forced him to suicide attempts more than once in the past too.
In a desperate attempt to pacify public anger, the Prachanda administration instructed the Home Ministry to form a panel to probe into the causes leading to Acharya's self-immolation. The six-member panel, led by Joint Secretary Narayan Prasad Risal, is also expected to recommend ways to prevent such incidents in future.
That will take some time.
Meanwhile, suicide remains a huge social issue in Nepal.
A headline in Nayapatrika daily on Thursday read thus: '34,000 people committed suicide in 5.5 years; every day 17 people commit suicide in Nepal, Province 1 tops the list'. The article has listed a variety of trigger factors, including economic issues.
The Kathmandu Post ran an article on mental health issues on top of the front page. It included Nepal Police data which showed how suicides have become an everyday reality.
In the fiscal 2021-2022, it says, 6,792 people committed suicide in Nepal. It was down from 7,117 suicides the previous year, 2020-2021.

(If you are struggling with mental health issues, help is available.
Please dial 1166 to reach National Suicide Prevention helpline 8am to 8pm.
Or dial to reach Mental Health Helpline Nepal from 8am to 8pm.
Or dial 16600121600 to reach TUTH Suicide Hotline 24/7.)