Nepal Weather
Clear Blue Sky
Blue skies over Nepal now - but may not last long
Met office says clouds may roll in on Monday evening as the cloud-carrying weather system moves in from western Nepal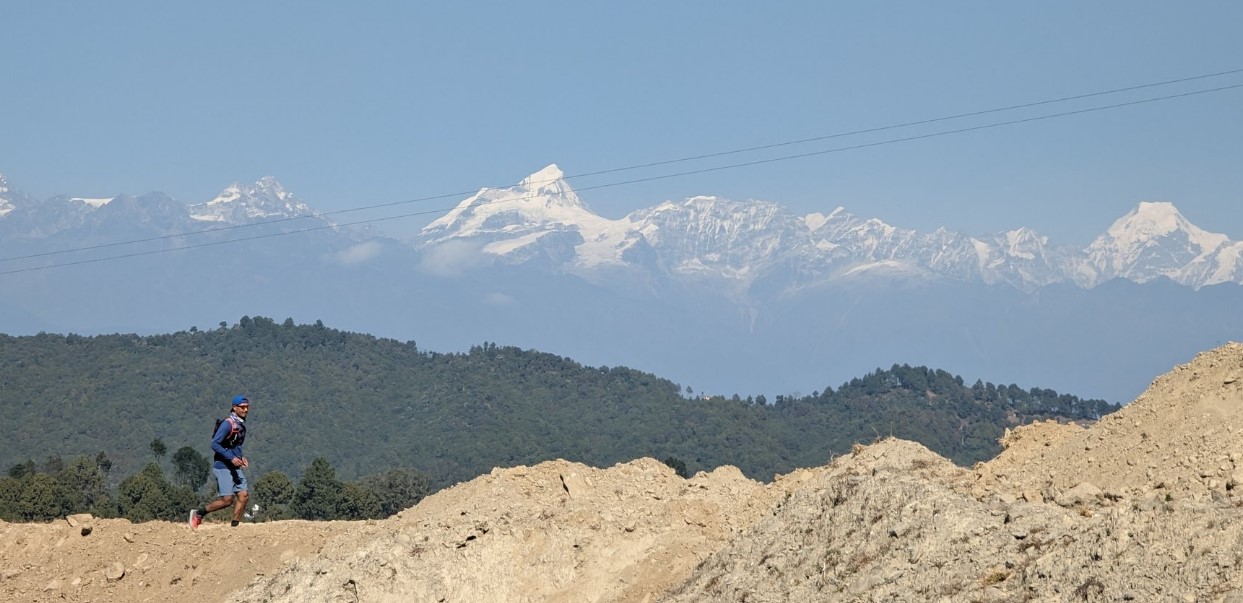 The skies over Nepal have been clean since Saturday, and Sunday is no exception - with a bright blue sky and low pollution levels. However, the Department of Hydrology and Meteorology warns that favourable weather conditions may not last long.
Sanjiv Adhikari, a meteorologist at Meteorological Forecasting Division at TIA, said: "We have clear sky in most parts of the country because no weather system is active over Nepal currently."
However, clouds may roll in Monday evening as the cloud-carrying weather system moves in from western Nepal, according to him. Till then, clear skies will continue to grace Kathmandu and the rest of the country.
"A few parts of western Nepal can even experience light rain on Monday evening," Adhikari predicted.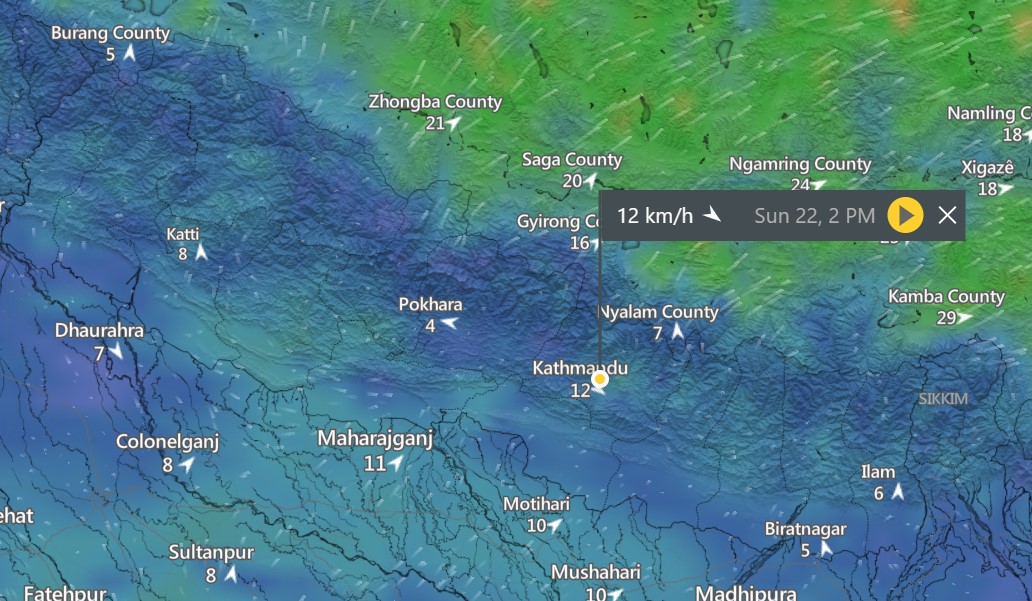 In response to the unusually pure sky, Adhikari explained: "we have strong wind which has swept away the contaminants out of the valley."
Kathmandu's air quality index dropped dramatically to healthy levels on Sunday.
According to the Air Quality Index (AQI) published by Plume Labs, a prominent website that provides air pollution information across the globe, the AQI of Kathmandu at 4:45pm on Sunday was 44, which is lower than the yearly average for Nepal.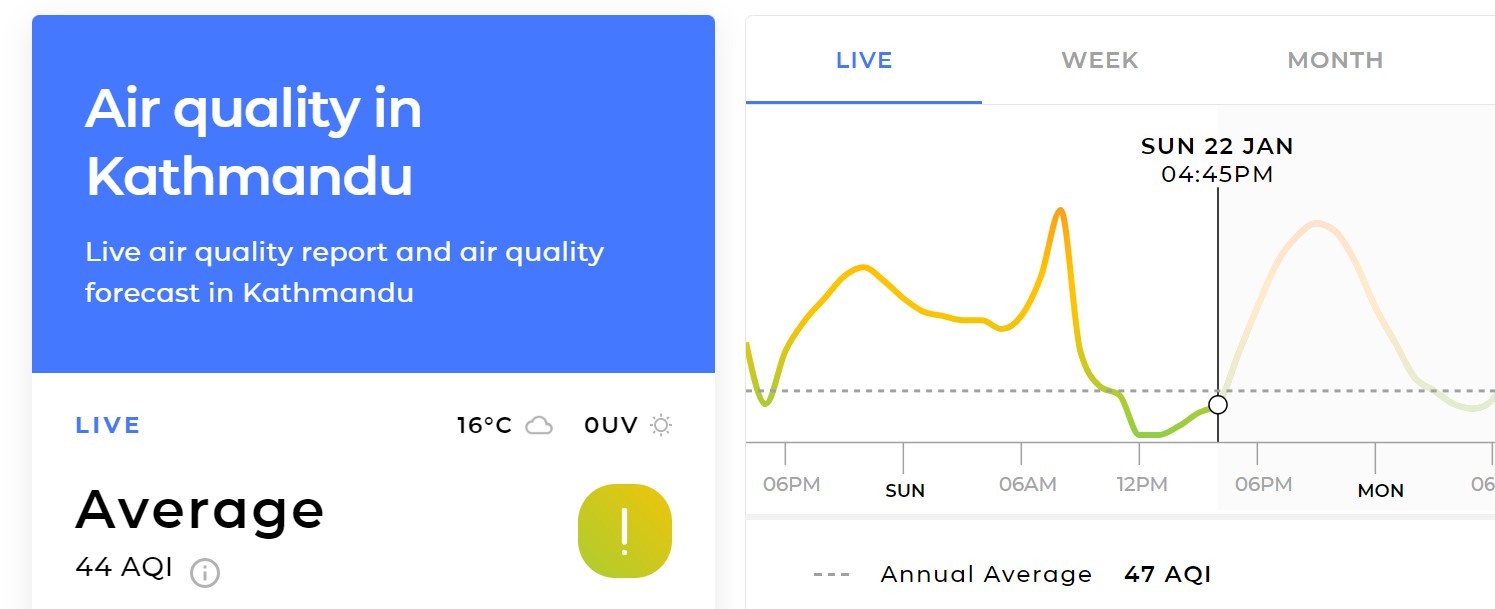 However, there are cloudy areas in Lumbini Province.
For Tuesday, the DHM has predicted rainfall in a few places in Sudurpaschim, Karnali and Lumbini provinces as the westerly wind carried the rain clouds gradually towards central and eastern Nepal.