Politics
OATH-TAKING
Speaker Ghimire takes oath
Before being sworn-in, Ghimire announces his dissociation from all responsibilities related to UML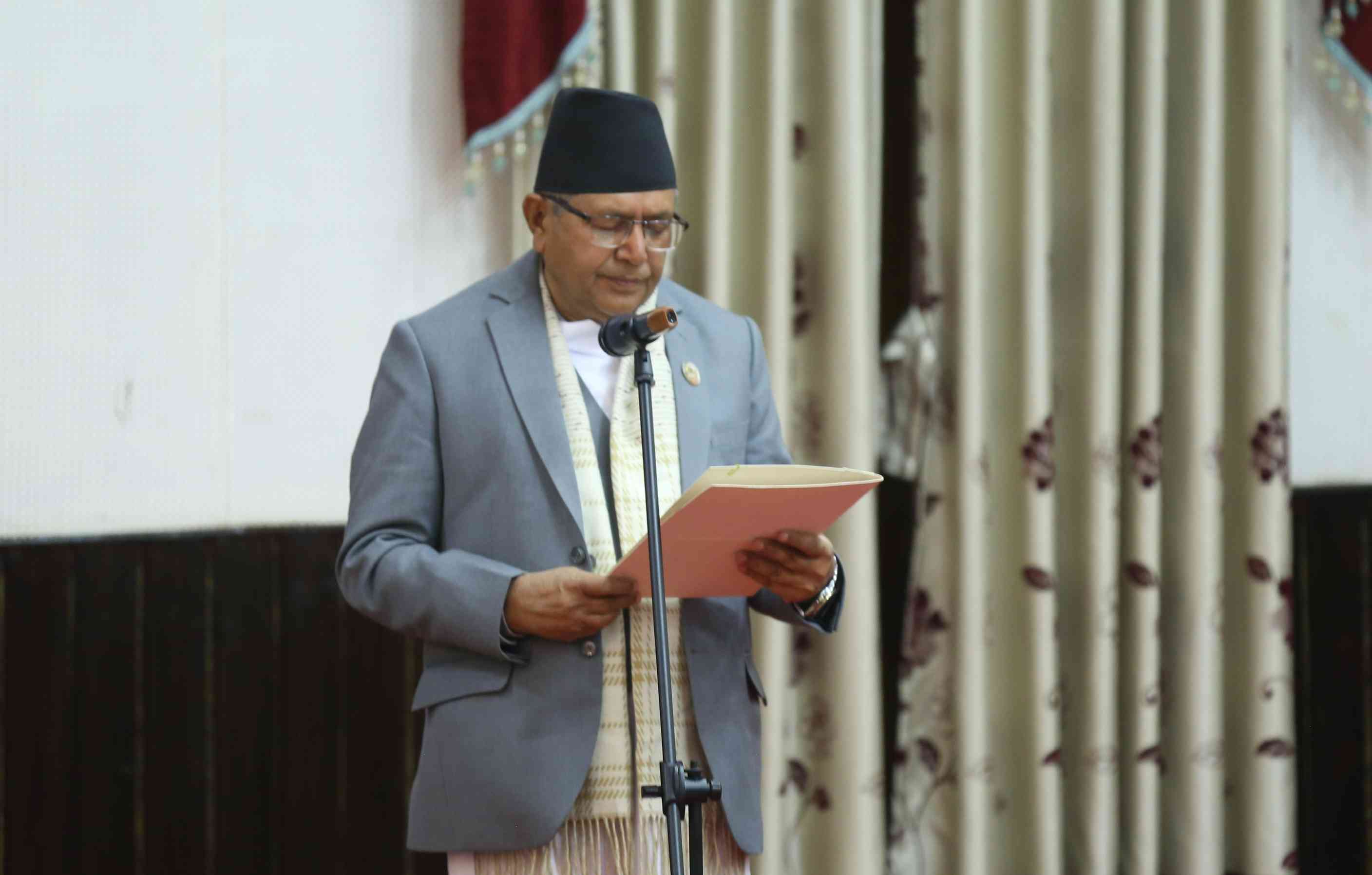 Newly elected Speaker of the House of Representatives Devraj Ghimire took the oath of office and secrecy before President Bidhya Devi Bhandari at Sheetal Niwas on Friday.
Vice President Nanda Bahadur Pun, Prime Minister Pushpa Kamal Dahal 'Prachanda', Acting Chief Justice Hari Krishna Karki and National Assembly Chair Ganesh Prasad Timilsina were present on the occasion.
Ghimire won the election for the post on Thursday with 167 votes, his rival Nepali Congress' Ishwari Neupane got 100.
Earlier, Ghimire announced his dissociation from all responsibilities related to the CPN-UML.
In a statement on Friday, Ghimire said he had removed himself from all responsibilities of the party for carrying out works independently and fairly.
"I have been elected the Speaker of the House of Representatives on January 19, 2023," the statement read. "I have dissociated myself from the UML's party membership and all the political and organisational responsibilities related to the party."

- RSS